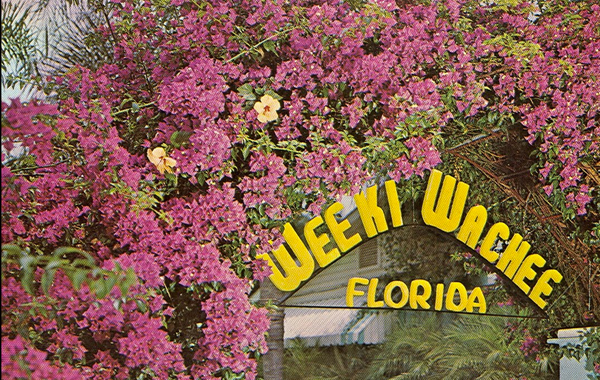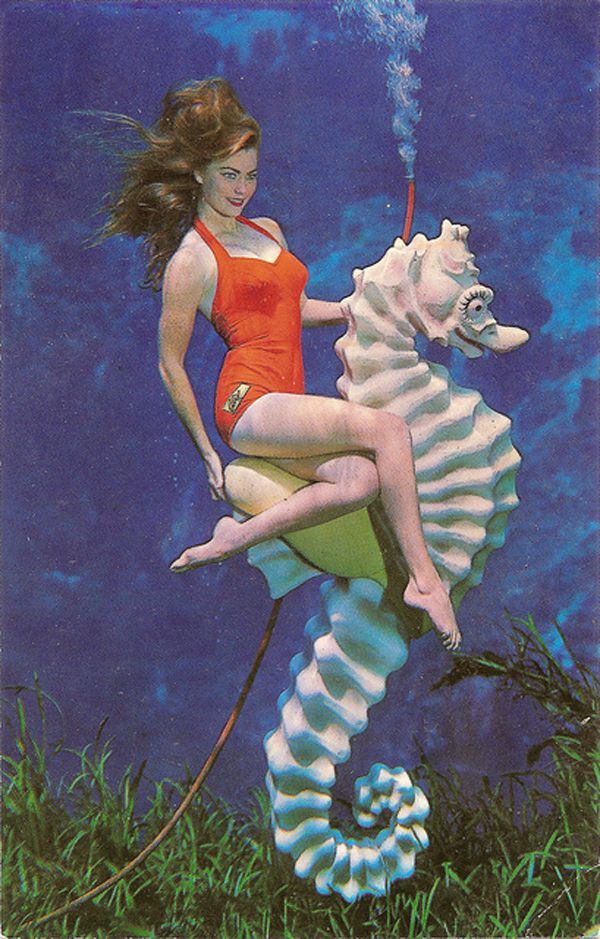 Gather round friends, have I a special retro find to share with you today! The all but forgotten art of the Underwater Mermaid Show. Oh yes…feast your eyes on this: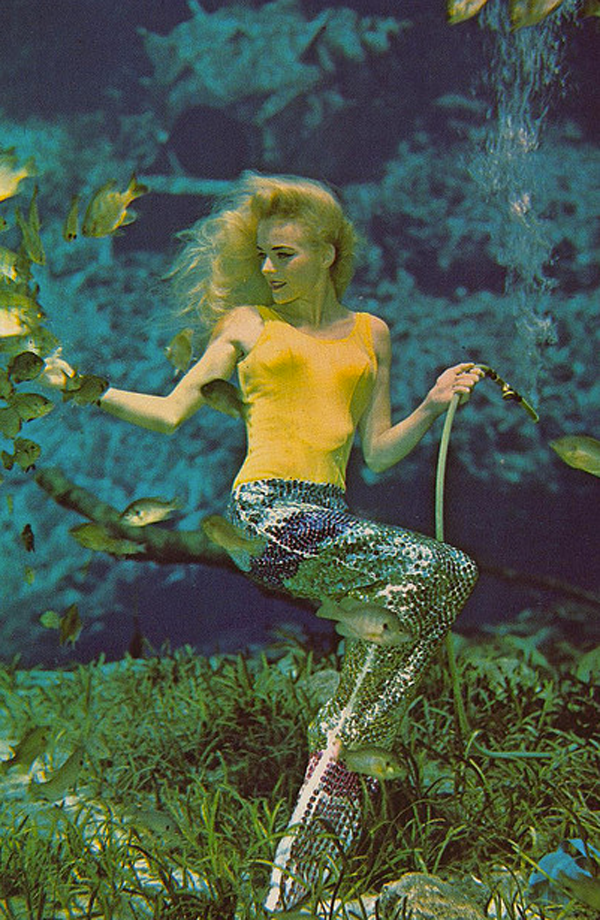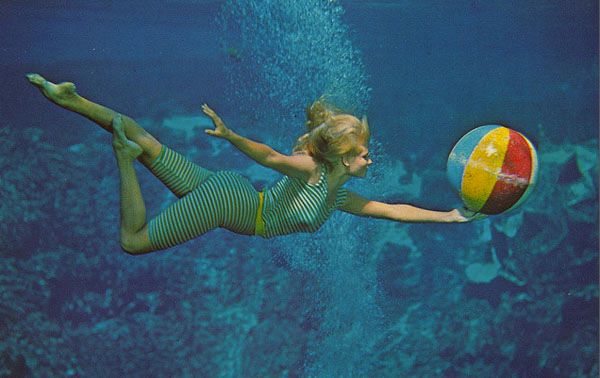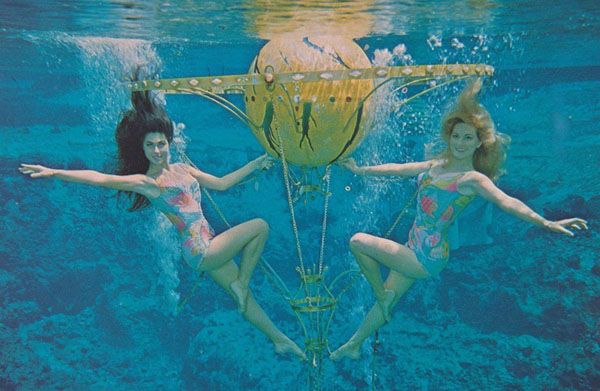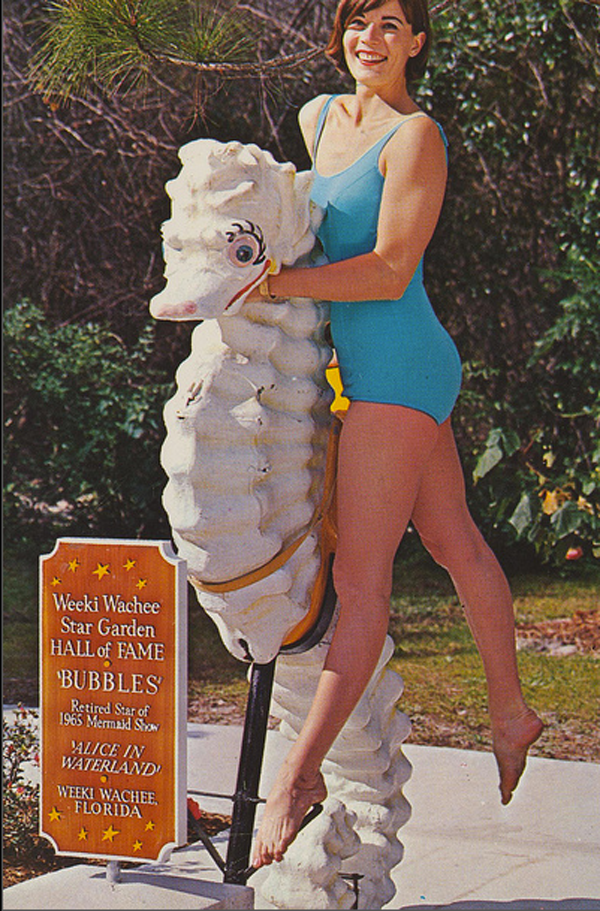 Back in the 1950s in the sunny state of Florida, the Weeki Wachee Springs was a unique and popular destination, thanks to the beautiful mermaids who performed there daily. The attraction was created in 1947 by an ex-Navy frogman named Newton Perry. Perry based the show on an innovative underwater air hose breathing technique. He built an 18-seat theatre into the limestone at the edge of a spring and recruited pretty young girls to be his mermaids.
"Without masks, mermaids learn to take gulps of air from the hose, balancing the pressure on their ears and sinuses while being buffeted by a 12-mile-an-hour (19-kilometer-an-hour) current. They also learned to drink beverages and eat underwater." source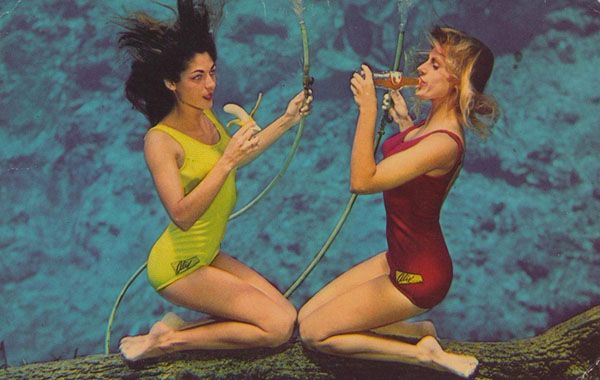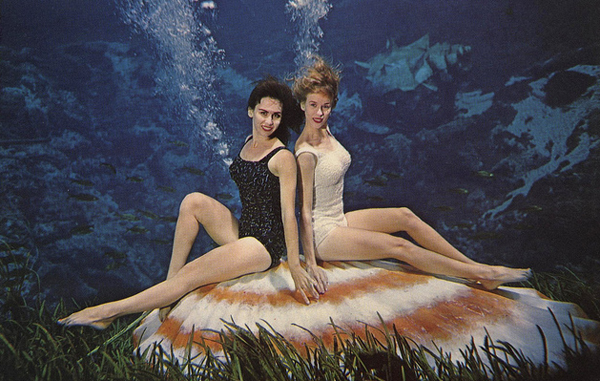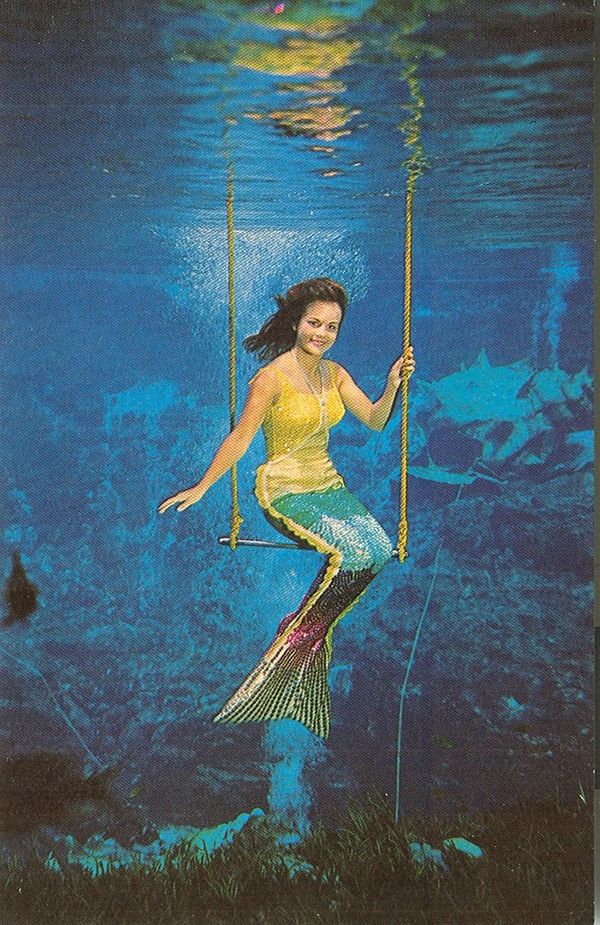 Eventually ABC bought the property and created a much larger 200 seat theater. This unique underwater theater was embedded in the side of Weeki Wachee springs 16 feet below the surface. The glamorous mermaids of Weeki Wachee Springs performed eight shows a day to sold out crowds who thrilled to the sight of these underwater beauties.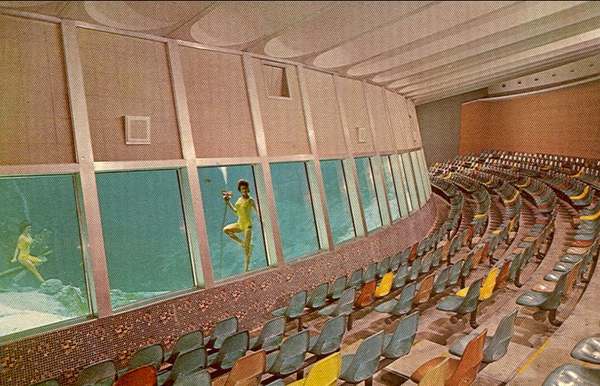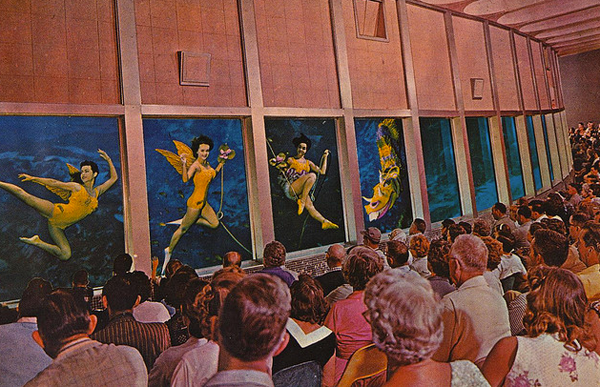 The "mermaids" captivated the crowds with a variety of themed shows with elaborate props, music, and story lines — Underwater Circus, the Mermaids and the Pirates, and Underwater Follies. They even performed underwater renditions of classics like Alice in Wonderland, The Wizard of Oz, and Snow White.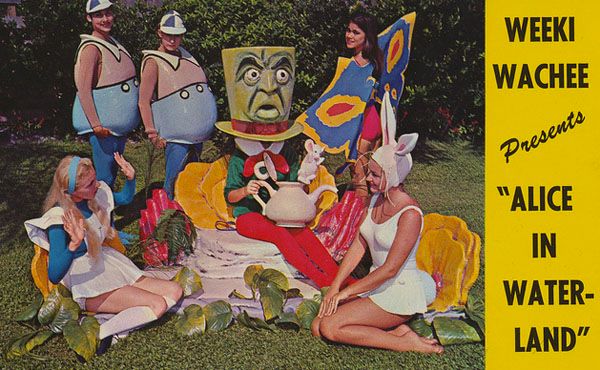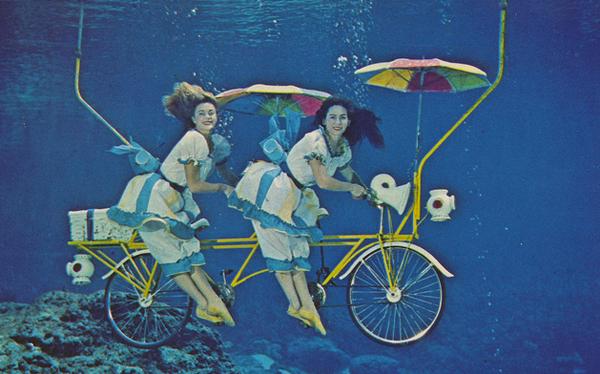 Being a Weeki Wachee mermaid was considered quite the honor, with girls coming from as far away as Tokyo to try out for the privilege of becoming a mermaid. The mermaids were treated like royalty wherever they went in Florida. And who wouldn't love to be seen with these beauties???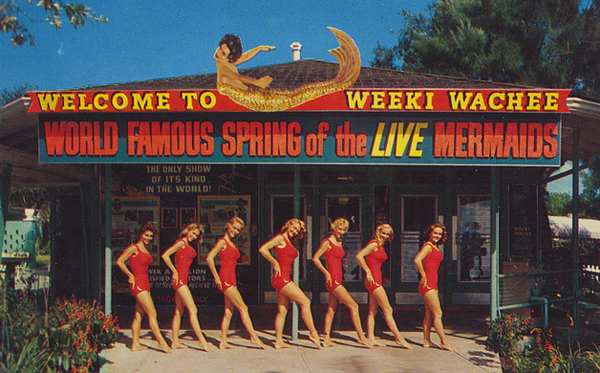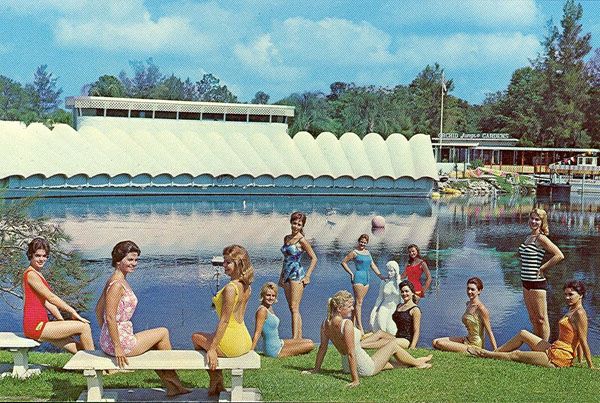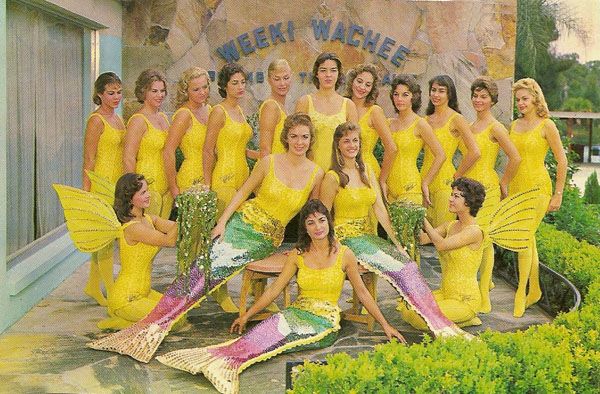 The attraction was a definitely a family affair with guests of all ages heading to this quirky destination: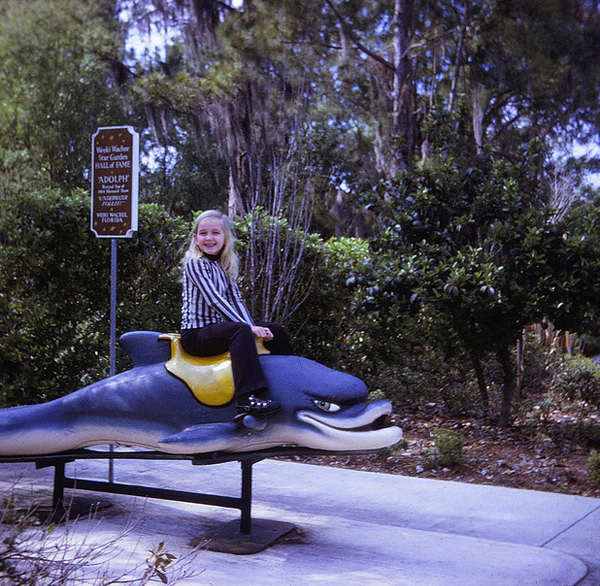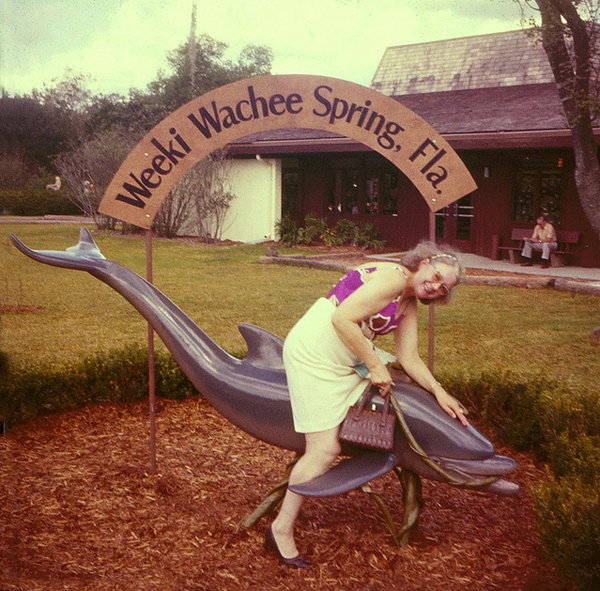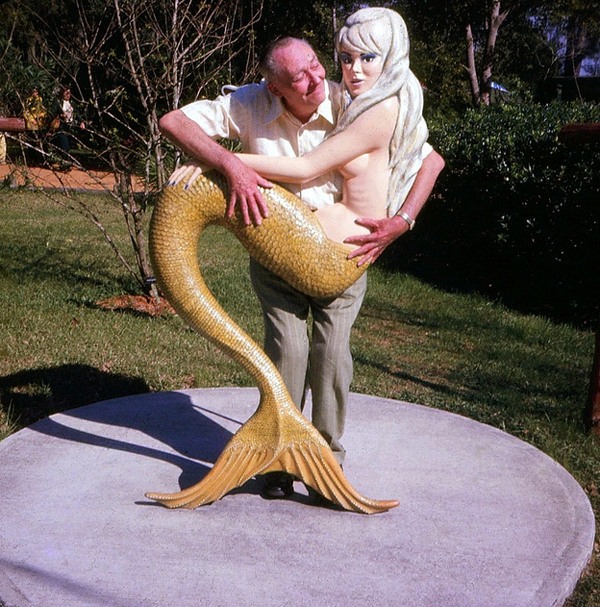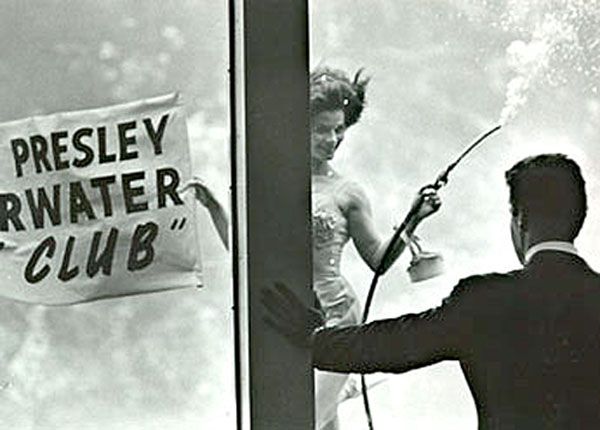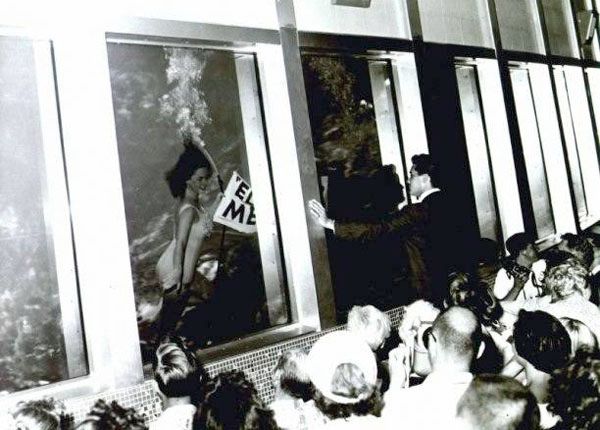 Even celebs couldn't resist heading the mermaids— Don Knotts, Esther Williams, Arthur Godfrey and even ELVIS all paid a little visit to the Weeki Wachee (the name kills me….could I possible say WEEKI WACHEE more times in this post??).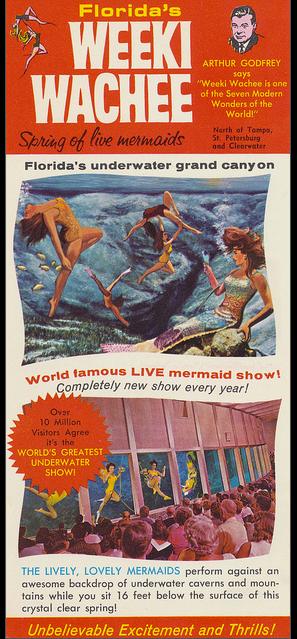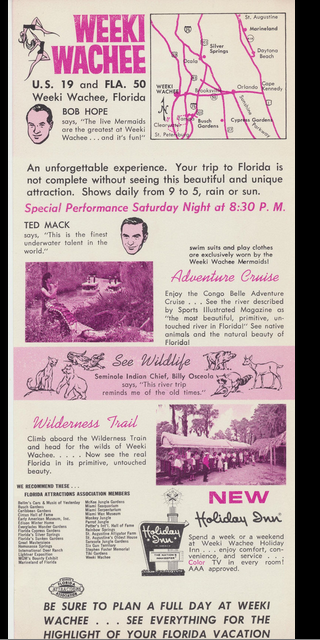 Amazingly you can still travel to the Weeki Watchee(ding ding ding!) and see the mermaids. The New York Times also visited recently and has an video of the current show. You can check it out here. Have you ever been to see the mermaids??