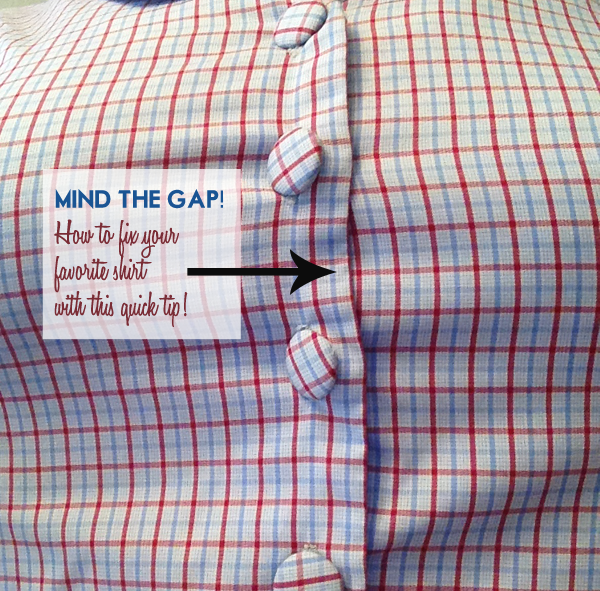 There is nothing I love more than a cheery button down shirt dress.  The buttons and placket are a wonderful fashion design element as well as, of course, practical.  Button down shirts have been considered a wardrobe basic for the past 100 years and I don't see that trend changing anytime soon.  The button down shirt was originally invented for men but quickly became popular with the ladies. Of course, there are  two things *ahem*  that get in the way of making a button down shirt lay flat, looking great on women, if you get my drift…
Friends, I am a busty lady.  I have more curves than Lombard Street and I LOVE a good, flatteringly cut button down shirt.  I also have a complete and utter weakness for shirt dresses. I simply can't say no to one. However, if I find a shirt that fits over my chest, it is usually too big everywhere else—covering my tinier waist and making me look like a block of cheese. And really, looking like a block of cheese has never been big on any girl's fashion agenda.
I've also found that most shirt dresses/button down shirts look great when you are standing in front of the mirror, but as soon as you sit down, they'll gap awkwardly. Or sometimes, they'll just gap awkwardly regardless.
I've tried pinning them shut, but that can create its own problems. And I've tried those little long pieces of two sided sticky tape, but they pop open and I'm constantly buying more tape, so I've come up with this great solution that has made all the difference: SEW IT!
Here's the way I tackle sewing a button front shirt/dress:
IMPORTANT NOTE! Before you sew it up, make sure you can get out of the shirt/dress without undoing the buttons. This is the most essential step!
1) If you have one, change out the sewing foot of your machine to the narrower zipper foot, it will make sewing around the buttons so much easier, but if you can't or are too lazy like me, just take great care sewing around the buttons.
2.) Starting from the TOP of the shirt*, place placket buttoned up on sewing machine and hold it tight so, there is no slack. You CAN put pins in to hold the pattern in place.
3.) Very very slowly, start sewing close to the edge of the garment in a straight line, easing by hand the buttons around your sewing foot.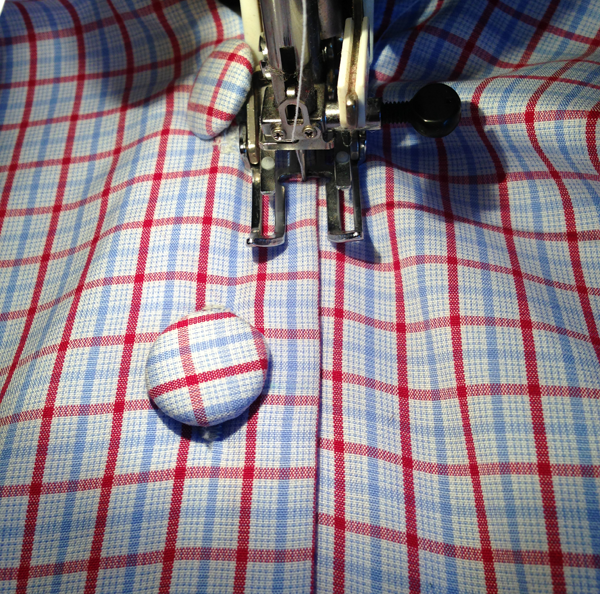 4.) Finish and wear with joy!
*If you are working on a half shirt dress, which buttons only on the blouse part, I would recommend starting from the waist and working your way upward to the collar.
If you are a perfectionist (and I salute you if you are!) I would recommend taking the buttons off, pinning the placket closed and then sewing it up and then sewing the buttons back on.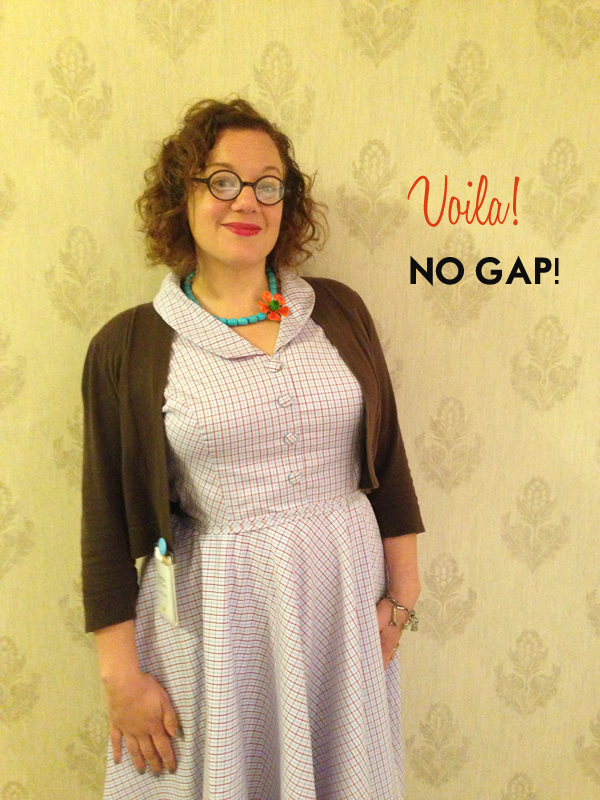 You can also take your dress/shirt to your local dry cleaner and they'll do it for $10 or so.
Now you can go out and wear those shirts and dresses you've been passing on wearing and actually WEAR THEM!