Admit it, you love LowlyWorm best. Richard Scarry of course has written some of the most charming children's books every, but when that darling Lowly Worm drove his apple car into lives, well, things just became a whole lot sweeter.
Huckle Cat lucked out with his awesome friend, Lowly, who is always there and ready for some apple riding fun! And it's about time he got his own book.  The wonderful Richard Scarry unfortunately died in 1994, but his son found under his drawing table several gray cardboard portfolios  containing the beginnings of a book about Mr. Worm.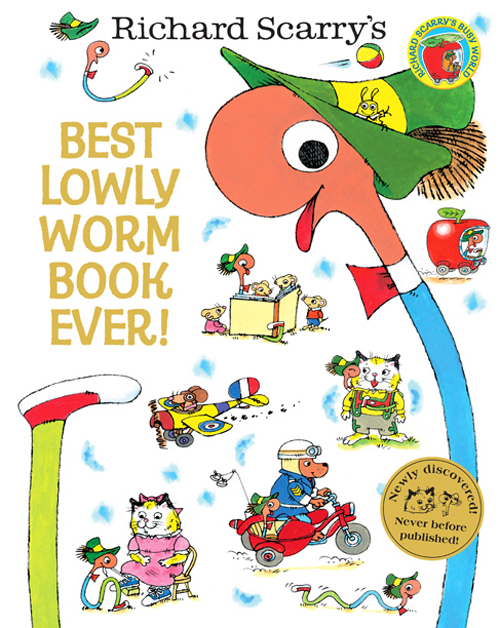 Of course Lowly shows kiddos how to have good manners.
What is not to love here!
Would you check out the travel awesomeness!  That submarine is divine.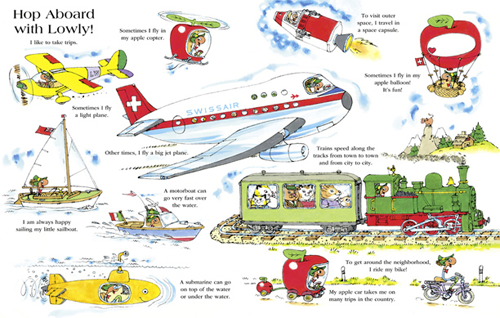 And the best part is that it hits the books stores today! Thanks HarperCollins on all of this cuteness today!
Are you a Richard Scarry fan?