I am very fortunate to know a lot of groovy artists. One of the coolest guys around these parts is Michael Fleming, aka Tweedlebop! I met him several years ago when he did some cool artwork for the Devil-Ettes and then again for The Time Outs. His work always makes me smile.
I selected some of his more spooky artwork for this post, but his style is so versatile and groovy—I think it would be excellent decor in any hip little kiddo's bedroom!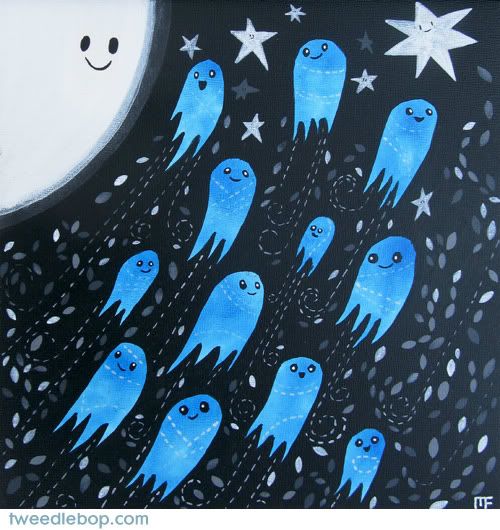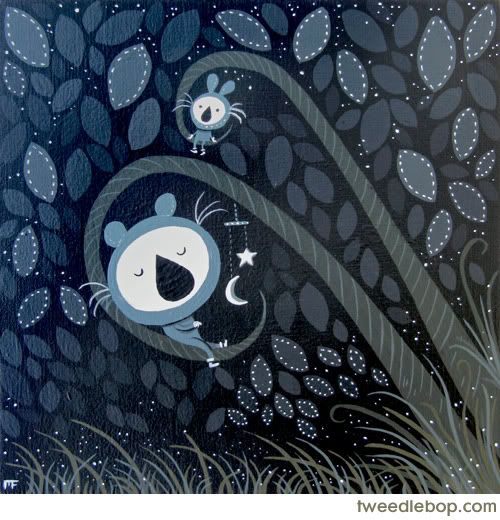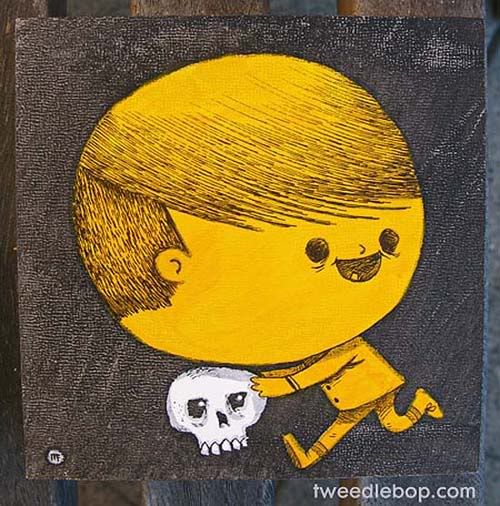 Michael is the creator of a wildly popular comic called The Putrid Pal which he describes as:
The Putrid Pal is an undead French boy who lives under the sea. He just wants a good friend to play with, but none of the non-monster kids of Woe Beach want to have anything to do with him. He grunts out single words from time to time—but only in French.
Hee. How awesome is that? You can even buy a little urban vinyl doll of Putrid Pal.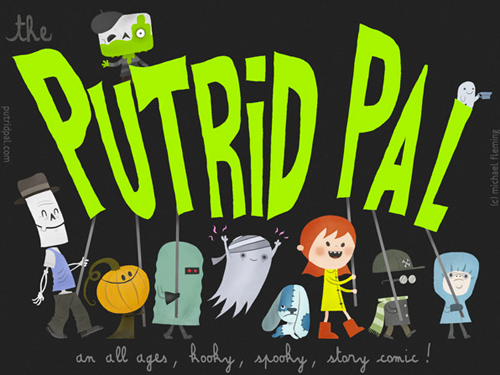 Every year Michael makes a super duper groovy Halloween mix of totally cool vintage vinyl tunes—think spooktacular surf rock and 50s and 60s coolness. Trust me, you will not be disappointed!! I was so thrilled when I got an email from Michael about this year's mix. It's so awesome! And guess what? You can download it HERE! I promise that you and the kiddos will be groovin' around the house on Halloween to this one!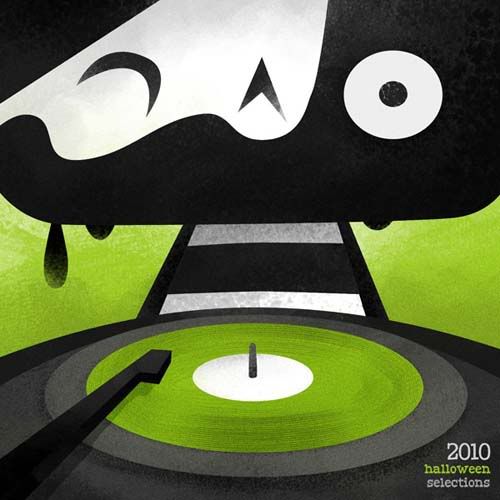 HURRAY MICHAEL! I think you'll think he's as awesome as I do.
Be sure to visit the Tweedlebop web site to see more of his terrific work. You can also swing by the Tweedlebop shop and scoop up prints of your own and of course if you download the mix, won't you please swing by the Tweedlebop Facebook page and become a fan? As ze Putrid Pal would say, "Merci."