Oooooh the Halloween count down is on! It's such a fun time of year but boy have we been crazy busy. Here's a little bit of what we've up to!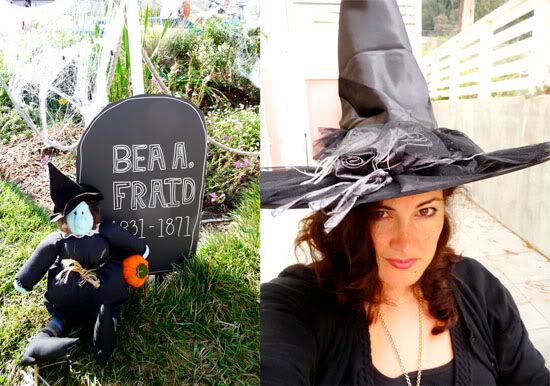 We started the weekend off on Saturday morning, when Wolfie's elementary school had a big Harvest festival. It's a fun carnival with games, pumpkin decorating, costumes, sugar skull painting (for Day of the Dead), tasty BBQ and bake sales and all kinds of silliness. I couldn't get it together to wear a costume (I had to work late the night before) but I thought this made for a festive, spooky ensemble:
The rib-cage skeleton dress was from Target's Rodarte collaboration and it's covered in sequins. The funniest thing was that one of the moms came up to me and said, "Hey! Great halloween outfit!" then she paused and said a little apologetically, "Or um….you know….regular outfit." hahaha. It's kind of funny being known as the mama who is a tad eccentric in her wardrobe.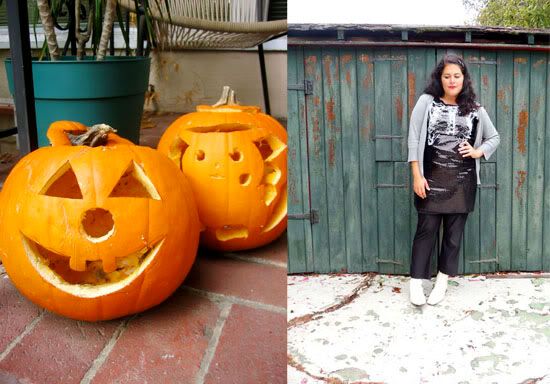 Each classroom sponsored a game booth and our class took on the illustrious Water Balloon sling shot! Lemme tell ya, filling up 100s of water balloons is no easy task. Thankfully we had some fantastic helpers.
Here's Wolfie taking on the sling shot….he's wearing his Ben 10 outfit which is TOTALLY too small and seriously makes him look like Captain Wedgie…some modifications are gonna have to made by Sunday. You'll notice that the ground is all wet…this was partially from the water balloons and partially from the MASSIVE RAIN we had!!! But the rain didn't dampen anyone's spirits. A fine time was still had by all! And the sun even managed to peek out for a bit.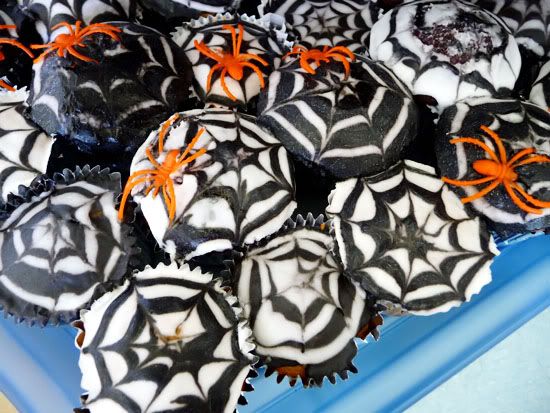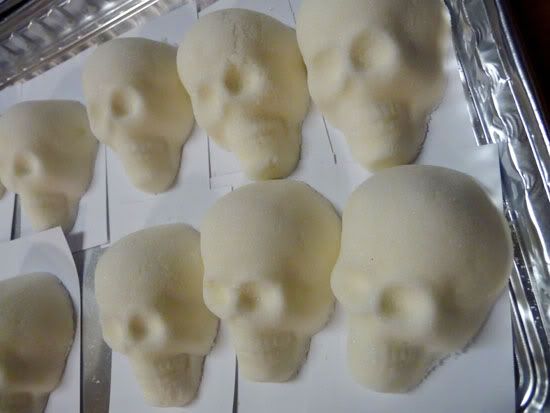 Then on Sunday we hit Tricycle Fest, an awesome free gig put on by the San Francisco Public Library. My girls The Devil-Ettes danced (adorable as ever), amazing (and super adorable) indie folk singer Francis England performed and of course Greg's rockin' kid band, The Time Outs, played an action packed set too! Even though it rained cats and dogs and had to be moved indoors we had an incredible turn out. [pardon me whilst I slip on a little Hipstamatic photo action….]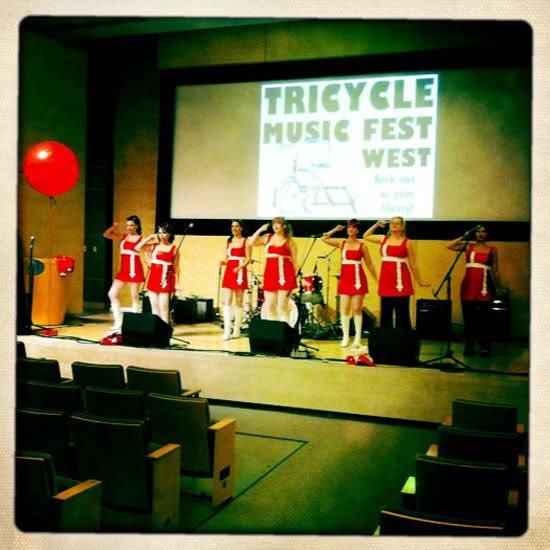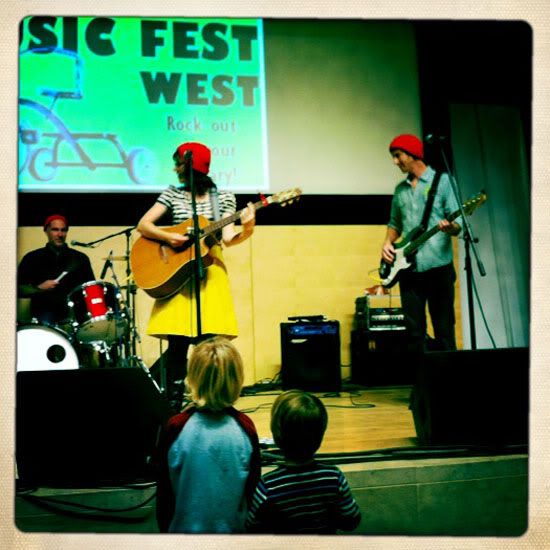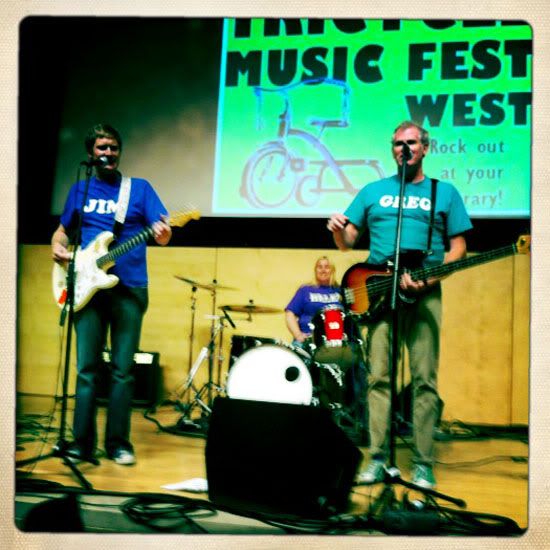 And FINALLY…..I saw some super amazing costumes that I thought you guys would love to see. FINALLY no rain on this day. We begin with the Scooby Doo family. Um, how cute is this Mystery Machine wagon??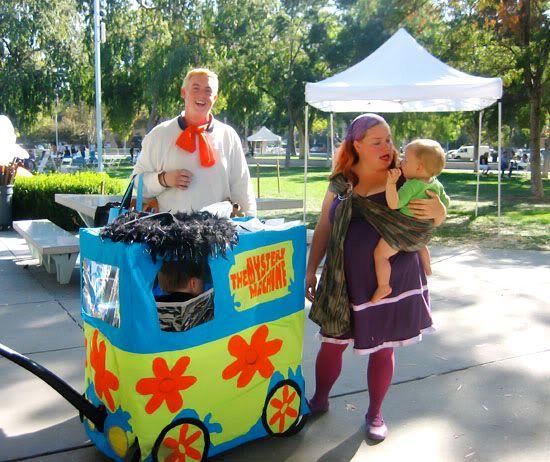 I thought this jelly belly costume was so simple-but-clever! Yep, those are little balloons in the bags.
This Sushi Girl was adorable….her red bag was made to look like soy sauce—the "rice" was made of packing peanuts!

Looooved this adorable brother and sister combo:

hahaha, the recycling kiddo is so California huh! Amazing. Yes, that's a milk jug on her head. Love it.

And finally, my personal fave….. the CLUE family! Pure genius!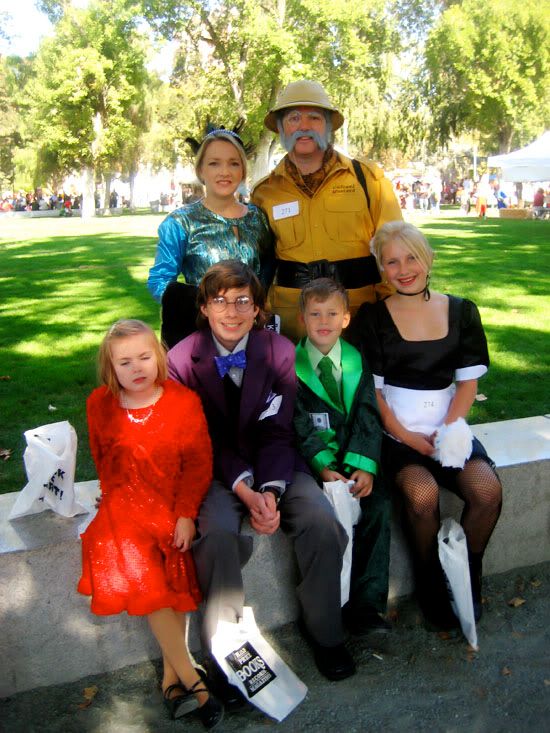 Only four more days til Halloween friends. I can't wait to see what costumes you guys cook up. We'll see what happens to little Captain Wedgie. As for me, I'm just crossing my fingers it doesn't rain on Sunday!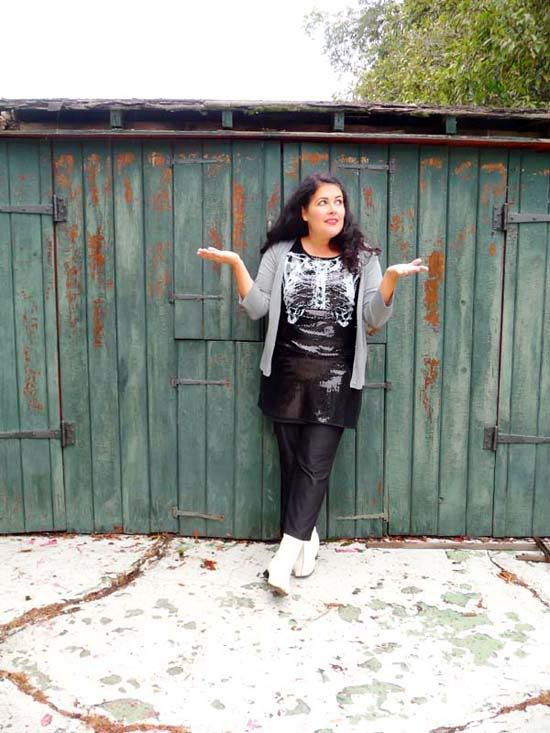 And for the record I believe it was Colonel Mustard, with the lead pipe, in the library.