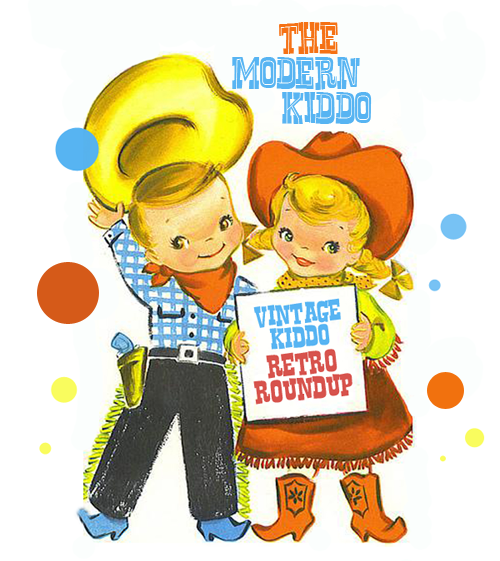 Well, I'm back in SLC for work and looking forward to seeing some friends like Alison from Petit Elefant and Jet Set Carina.  But this weekend, I have been oh so busy snuggling with the Peach before I head out on the road again. I love going to SLC for many reasons–just the sweet thrift shopping alone makes it awesome. And everything was so darn cheap compared to SF, that it inspired me to feature the Vintage Kiddo Retro Round Up that were all under TWELVE DOLLARS! Whoohoo!
And on with the show!
I always get a bit weak in the knees for gingham. And this little charmer in the top is a great example. And only NINE DOLLARS! From Etsy seller, Wee Little Ones Vintage.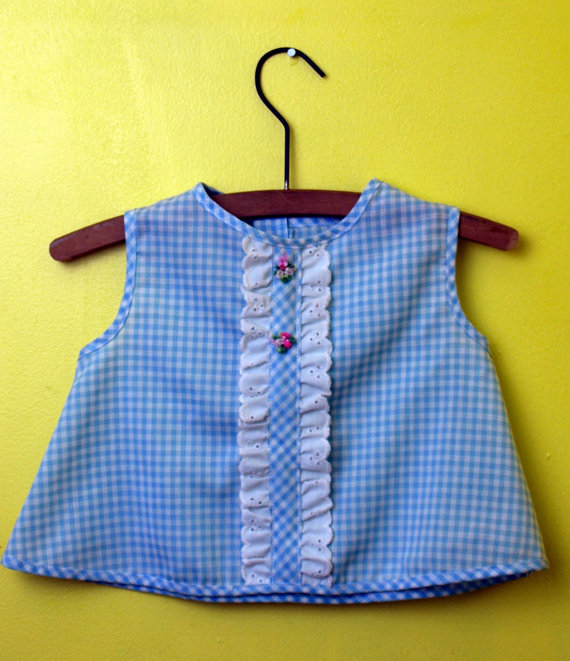 This sweater is so adorable it should be featured on Cute Overload. I mean, really. Have you see the kitty paws? It's almost too much. And only TEN BUCKS! From Etsy seller, Bondplace Vintage.
Um… Who wouldn't want to put these great red overalls on their own super dude? And for a mere TEN SMACKEROOS! From Etsy seller, Potato Cake Vintage.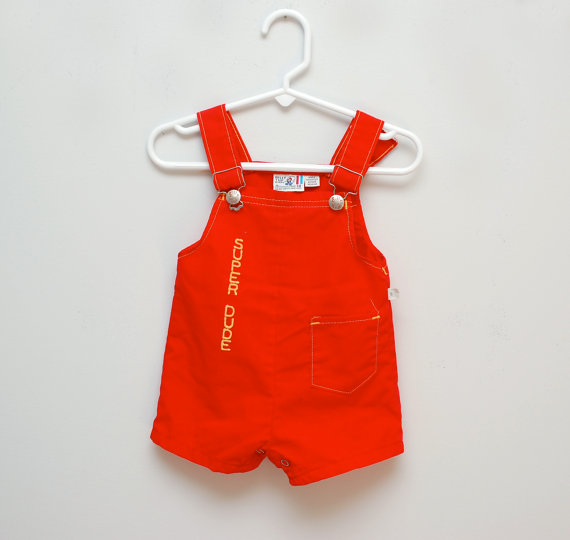 A-tappa tappa tappa!  This record should be on wall in your kiddo's room. It is awesome! And a penny under TEN SMACKEROOS! From Etsy seller, Audrey Blissful.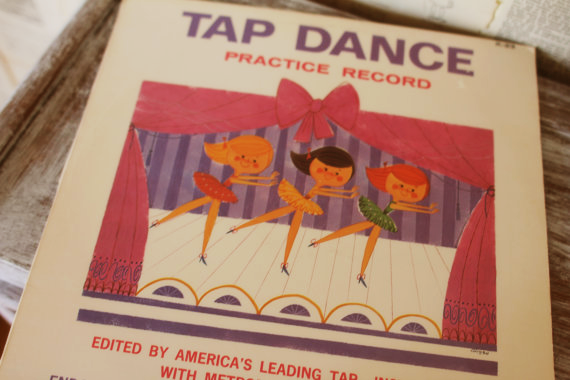 This sweater is in a word, perfection.  It kills me that it is a tinge to small for the Peach. Sob! But my loss–your gain! From Etsy seller,  Olive Vintage. And a mere TWELVE CLAMS.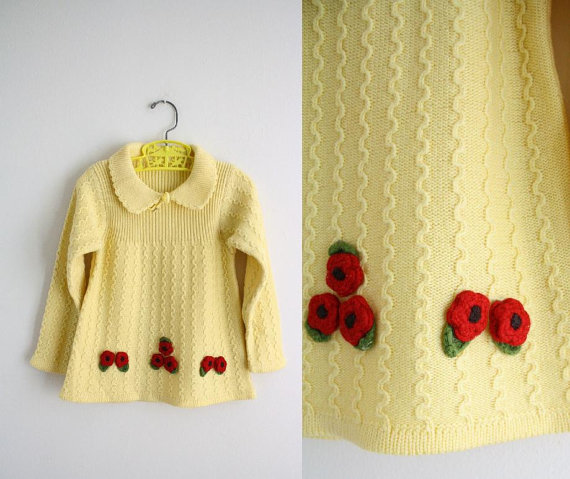 A little jogging teddy bear? Yes, please! And a mere NINE FITTY! Hot dog! From Etsy seller, Little Reader Vintage.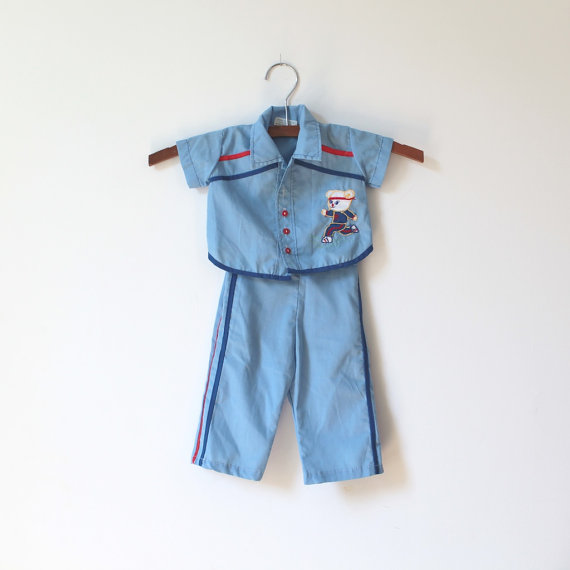 Uh, this plaid shirt?  Someone better buy it today. And just under TEN GREENBACKS! From Etsy seller, UDA Kids.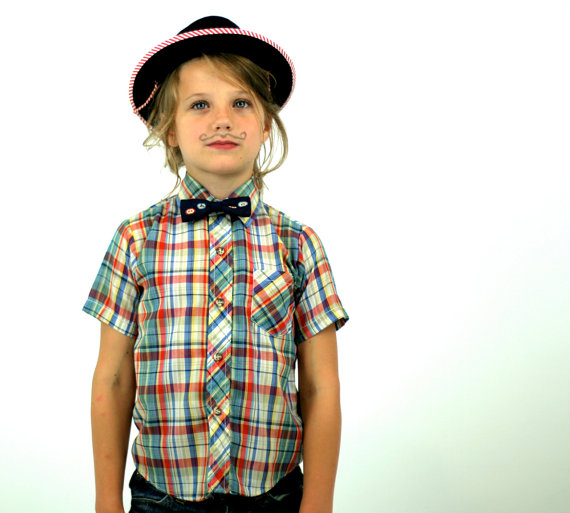 But what of a bit of plaid for girls? How about this pink frolic? Yes, that will do and only for NINE BUCKEROOS. From Etsy seller, County Line General Jr.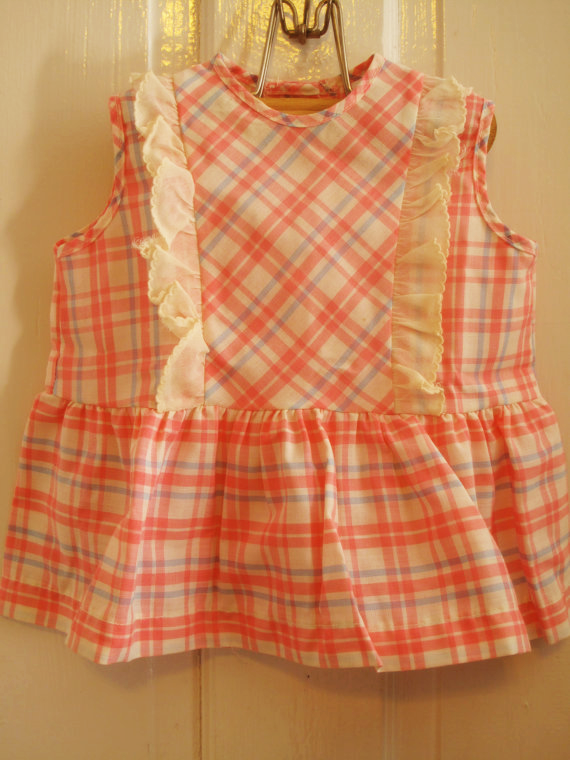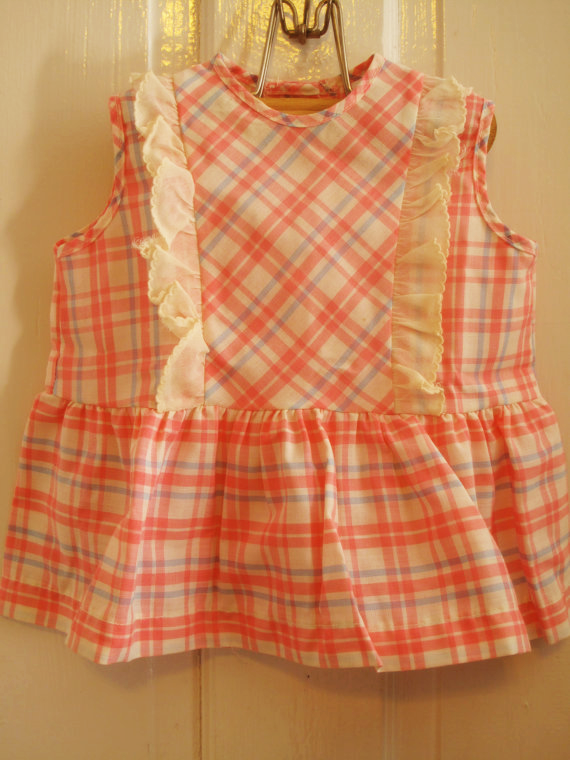 These little felt little plush animals are perfect for summer travels.  Easy to put in a pocket and just TEN SPOT. From Etsy seller, Sweet Shop Vintage.
Here is one of my favorite books as a child. Etiquette and Raggedy Anne! Sweet! And a mere FIVE and a HALF DUCKETS! From Etsy seller, Peppermint & Cocoa.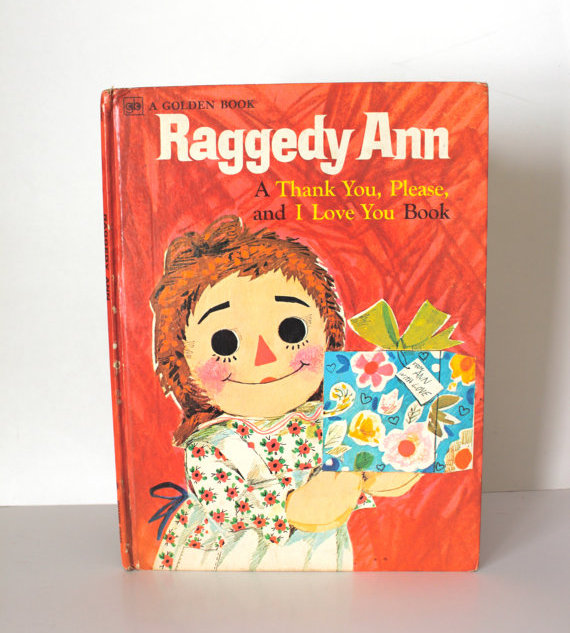 Happy Monday, friends!