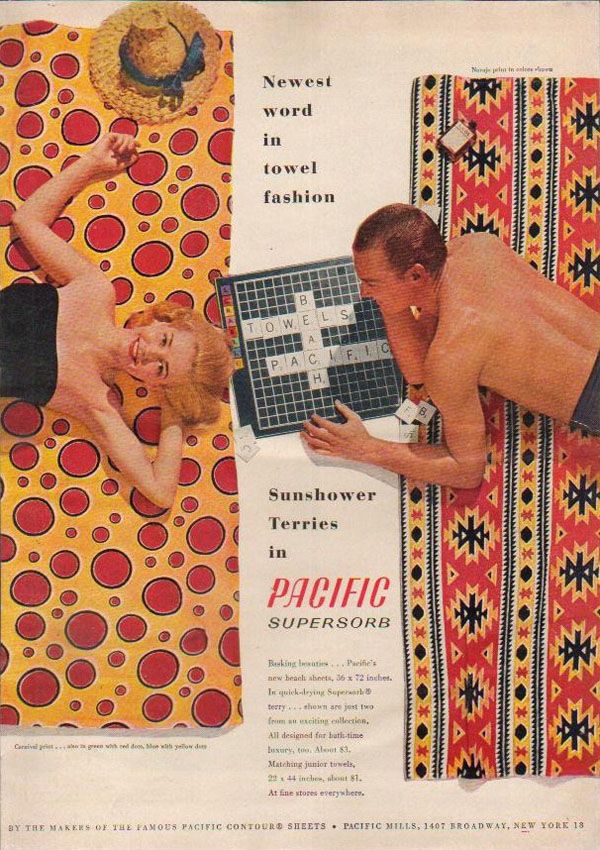 I know its winter, but I still have Hawaii on the brain. And I gotta tell you, I love these vintage beach towels. SO colorful and quirky! Most are from the late 60s, early 70s. A quick eBay search will reveal numerous gems. Some have fun characters (Greg has a Six Million Dollar man one that is awesome!) and some pretty patterns (see above!). My faves have quirky girls on 'em…like these!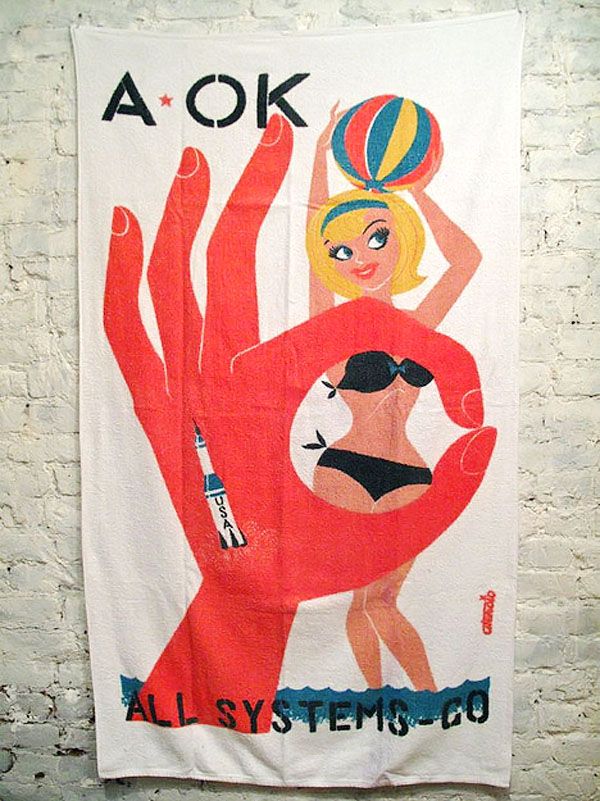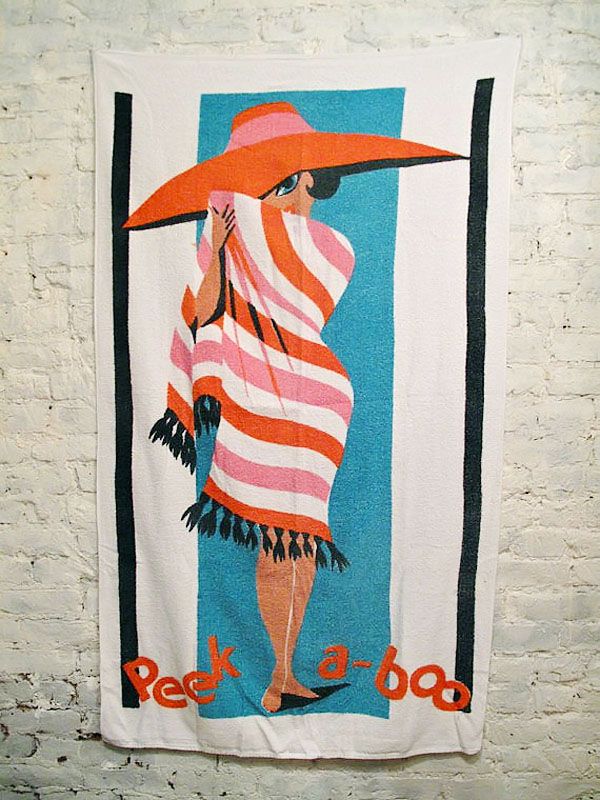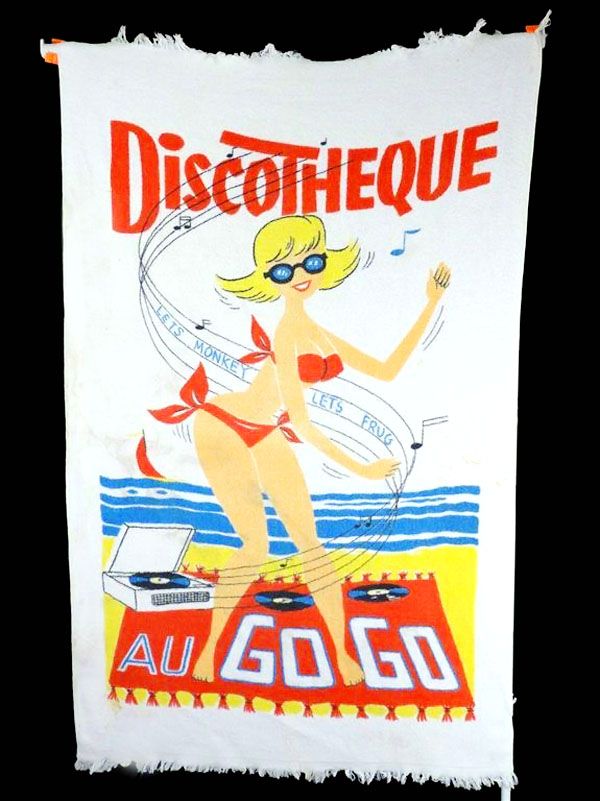 My friend Denise just found this next one a few months ago at the thrift store with me. Somehow I missed it. Did I mention it's deadstock? And that I was SO HAPPY she saw it first? No really, Â I was thrilled for her. Seriously. After I was done being TOTALLY bummed, of course. Waah.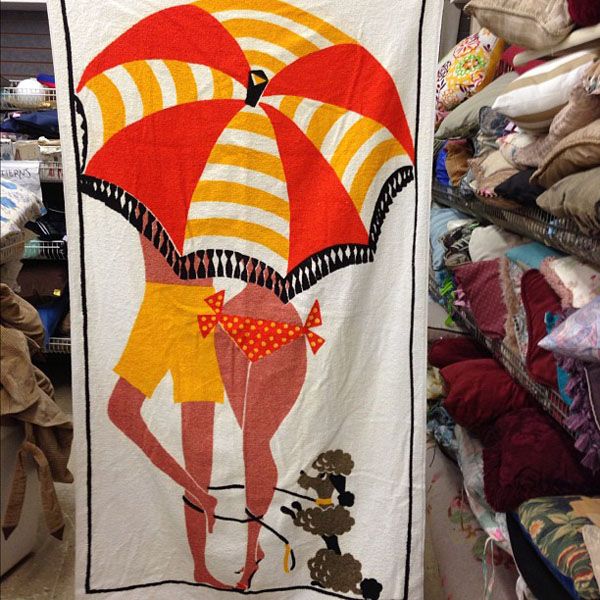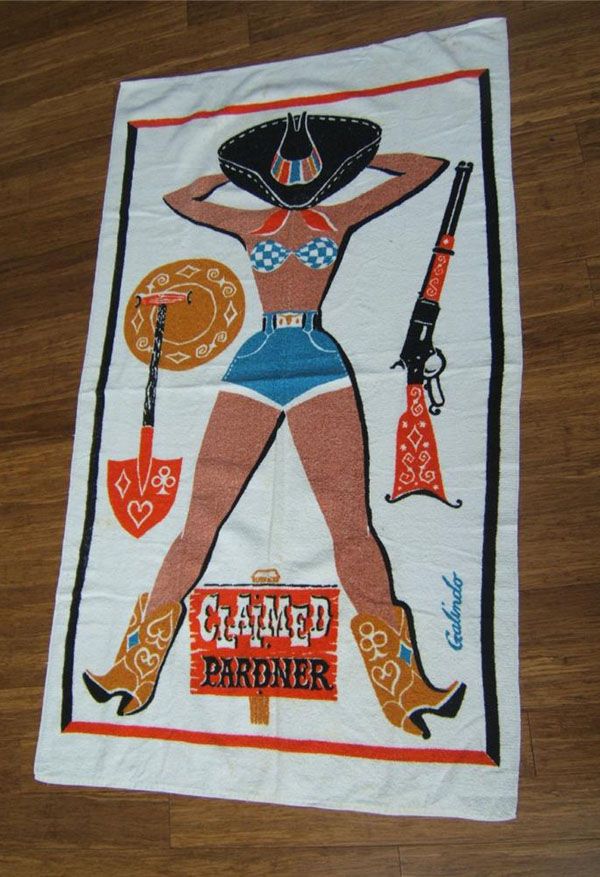 Greg got me this one—apologies for the mediocre photo. The best part is that it was signed by T. Hee, infamous Disney animator!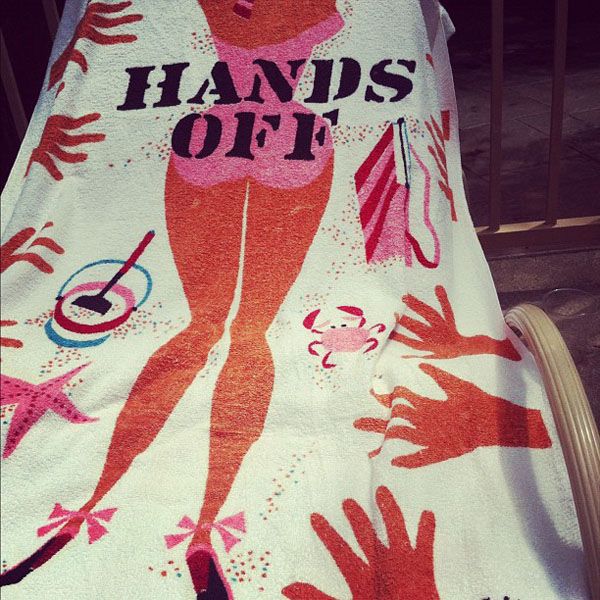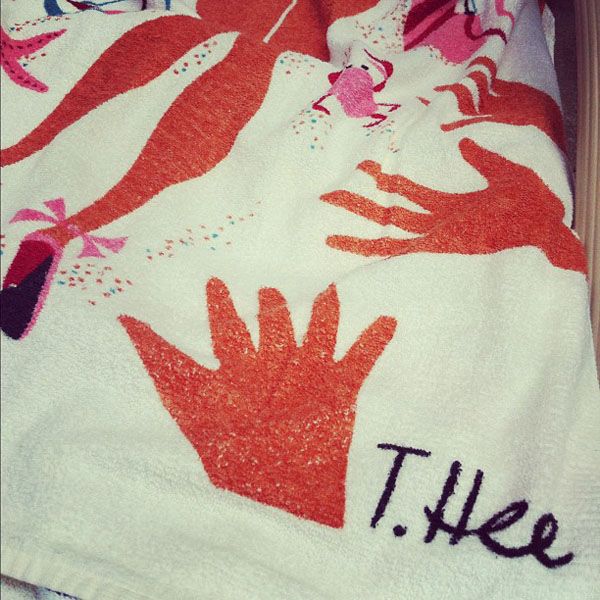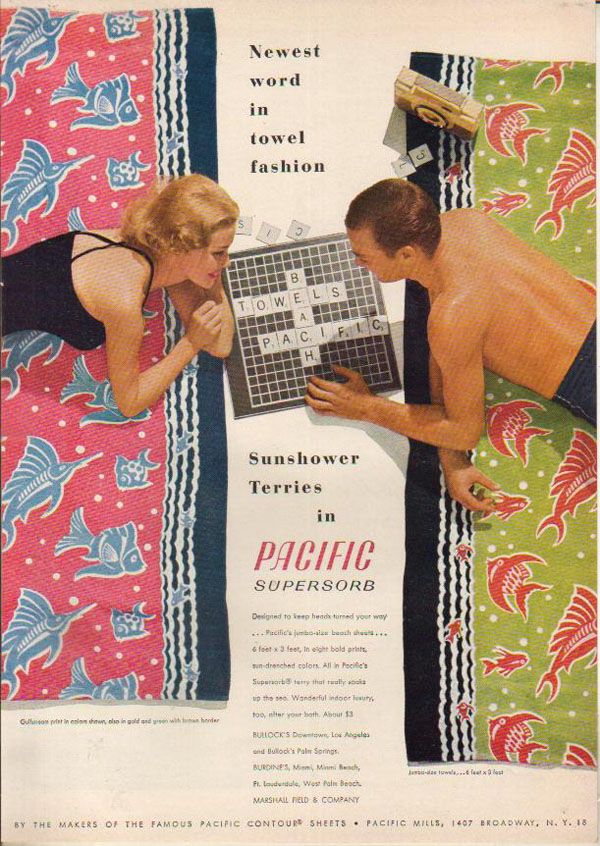 Aren't they awesome? It seems a shame to use them, since they can easily get washed out from too much sun & fun….but it just makes me happy to roll on up to the pool with my snazzy towel under my arm!