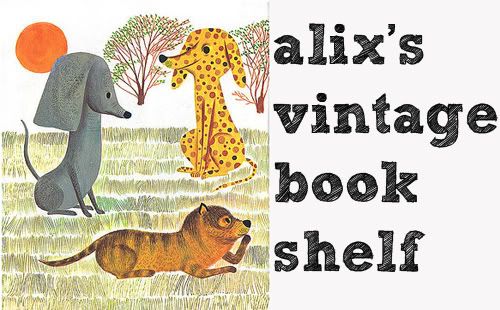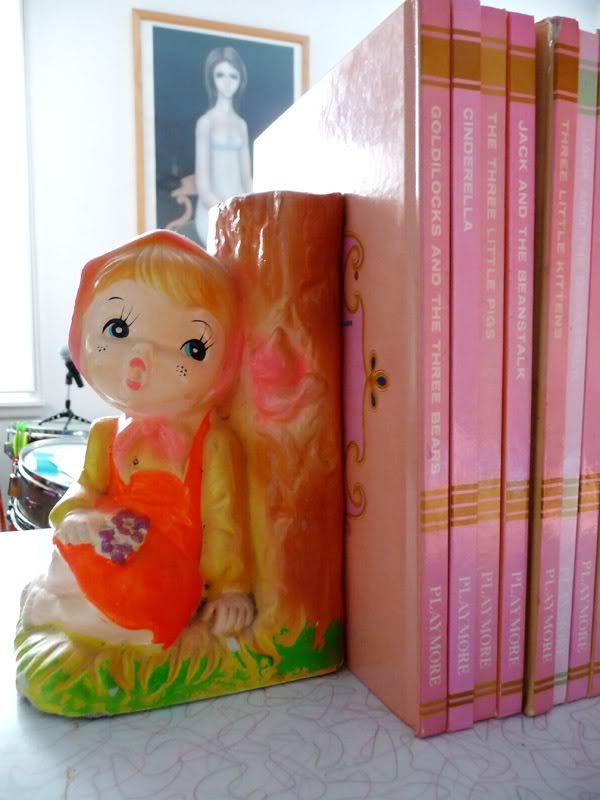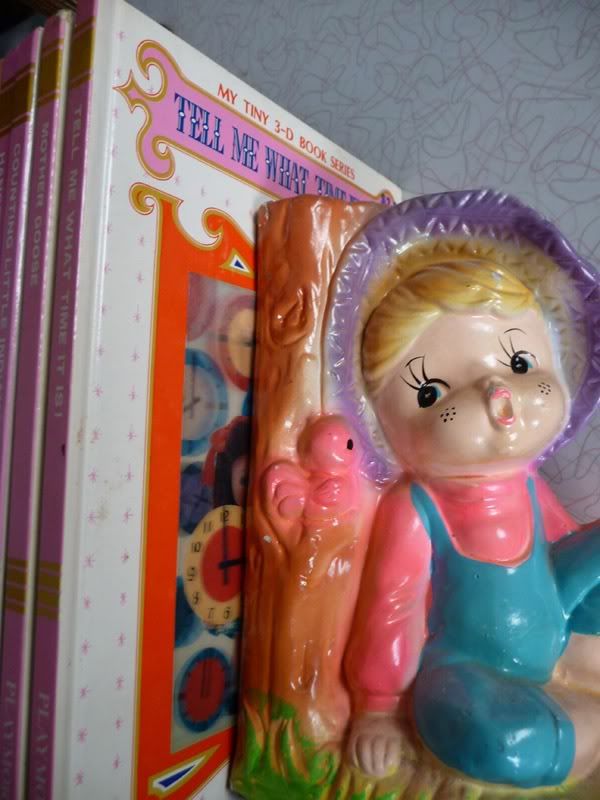 Oooh weee! I had the most awesome find a month or so ago at the thrift store. You guys already know I have an obsession with vintage kid's book…and usually it's for the nifty illustrations. BUT these puppet storybooks from the 60s have a special place in my heart. They are so cool and fun! Typically the cover had this scratchy lenticular (aka 3-D) postcard on them and then inside cool photos of the puppet dolls acting out the stories. They remind me so much of the Rankin & Bass Christmas specials—like Rudolph. I always expect the characters in these books to start moving!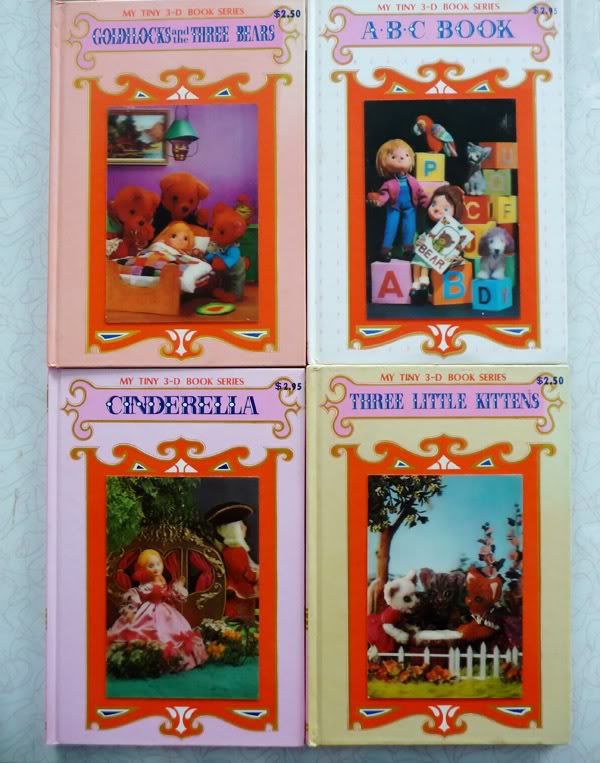 So as I was scanning the books like I always do, I was thrilled to find one! And then low and behold I found another….and then another. And suddenly I realized I had ELEVEN of them in my hand!!!! Holy smokes, talk about insta-collection!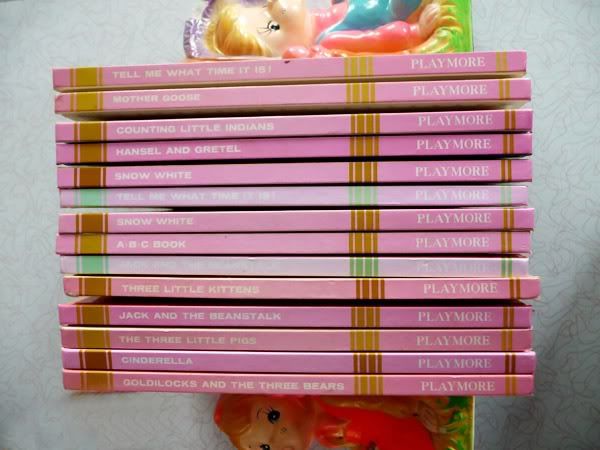 Each one has an inscription to Cindy from grandma and "papa" Vasner—so sweet. It looks like she got one for every birthday and christmas. I'm sad she gave up her collection, but how lucky for me to have inherited it! Let's take a look inside some of them.
I think this quirky "Tell Me What Time it Is!" book is pretty terrific. The little mock lederhosen on the boy are too cute. Check it out: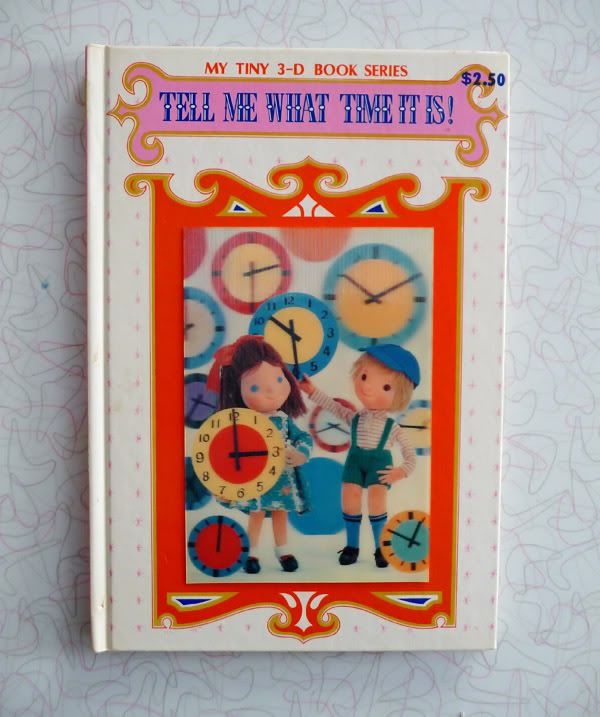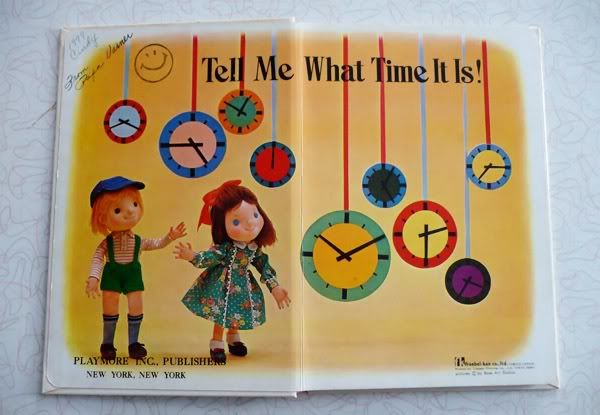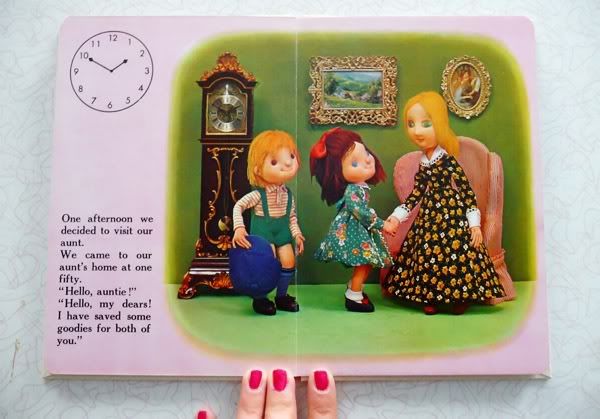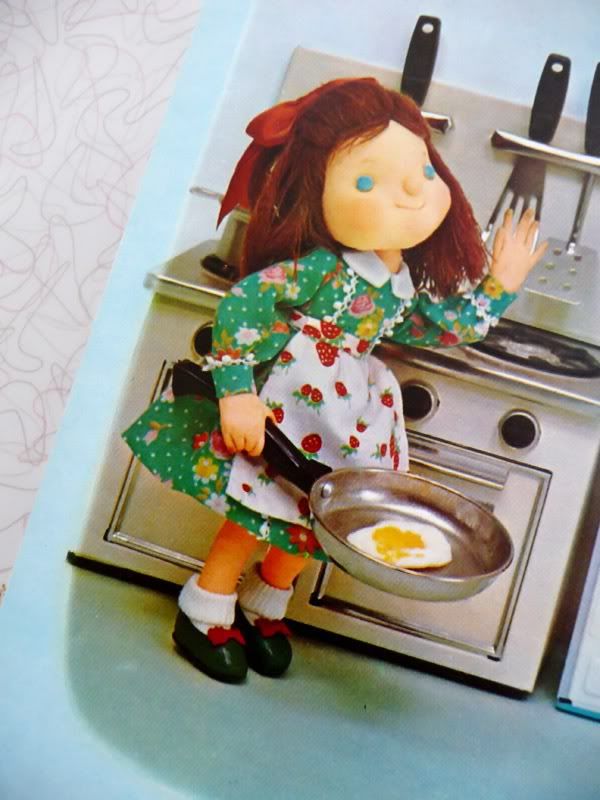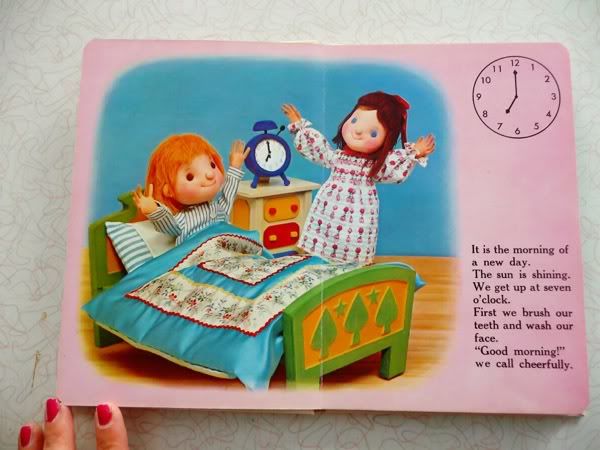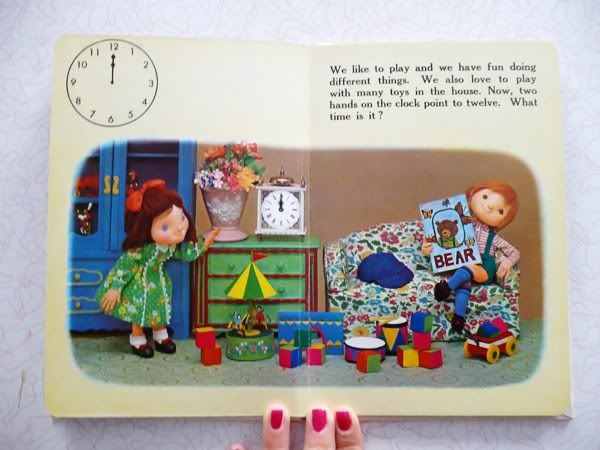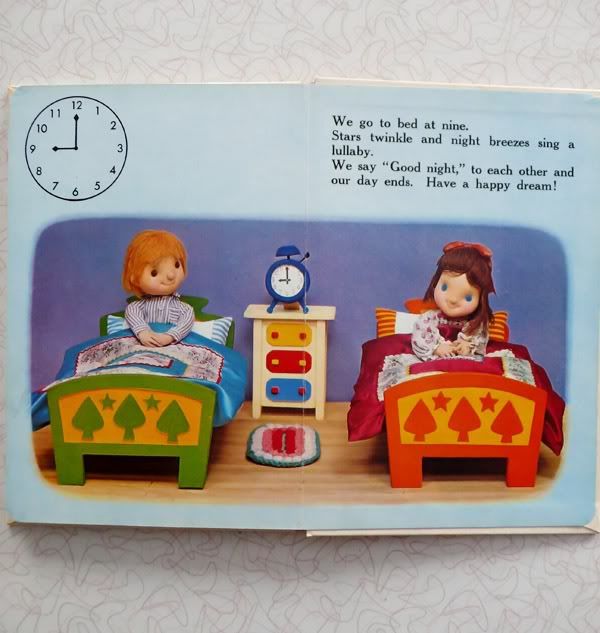 Pretty cute huh! But I have to say that this CINDERELLA book is one of my super favorites. I had one as a little girl and just loooooved seeing the fancy gowns!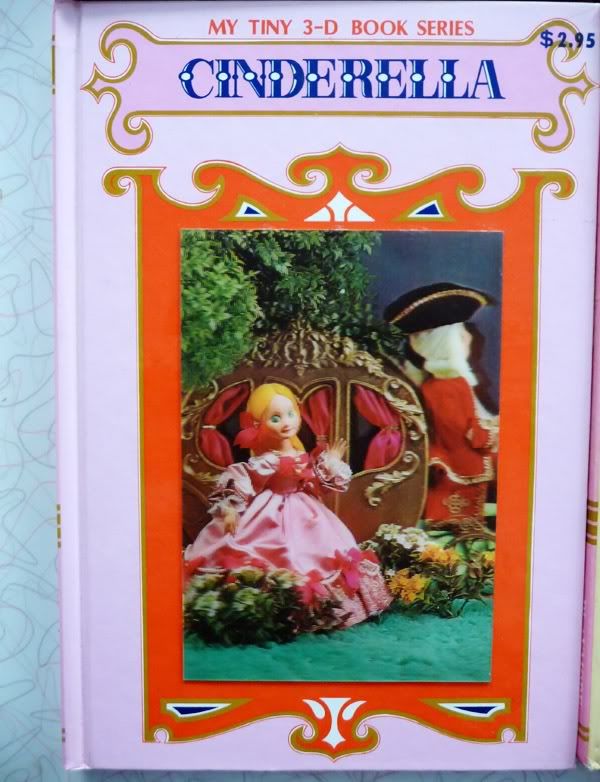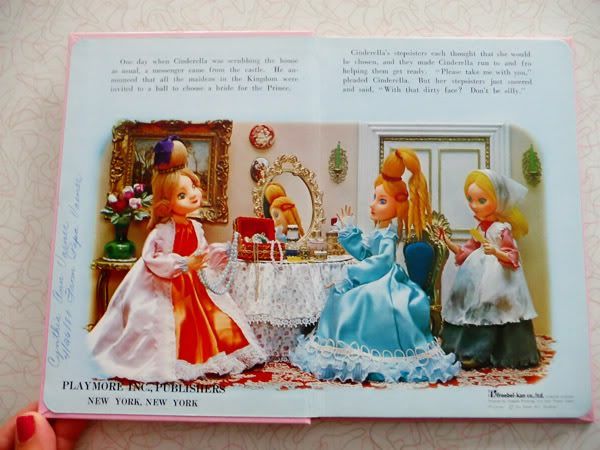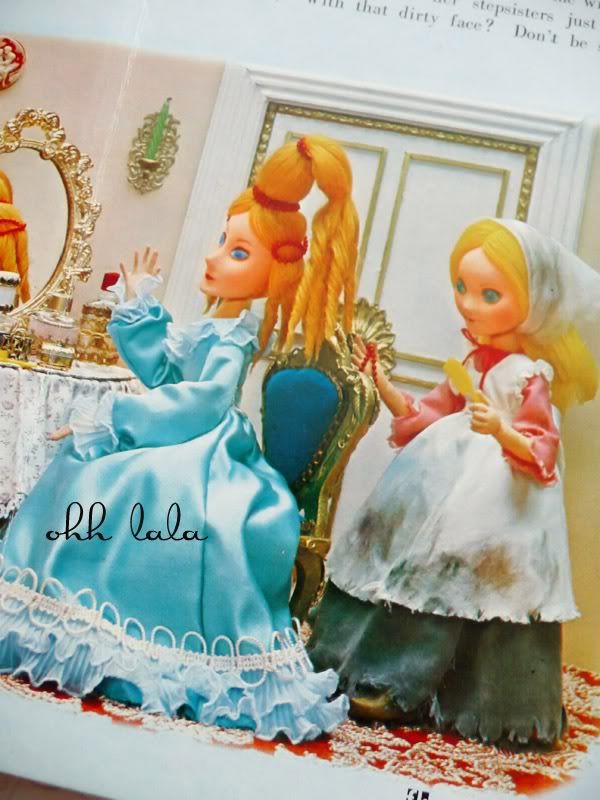 Ahhhhh that dress! Also, can we discuss the crazy bunz on the stepsisters??? They were poofin' long before The Snooki.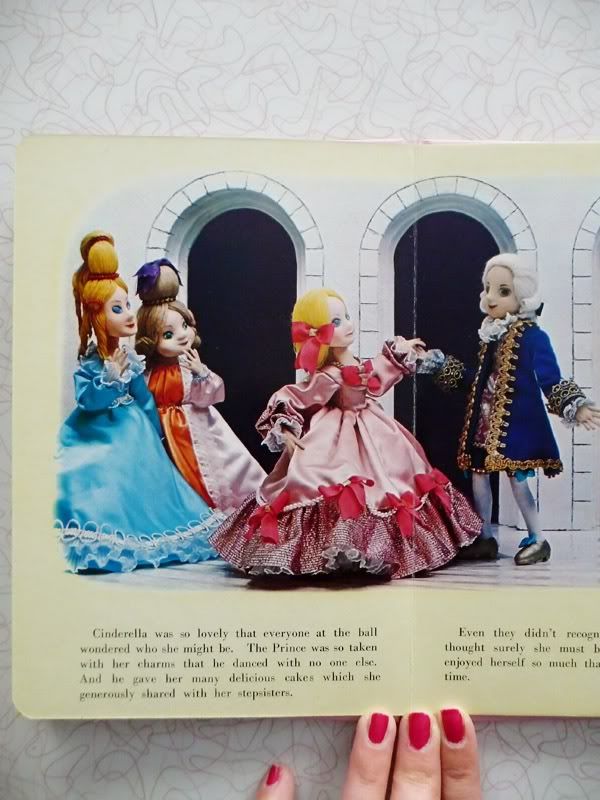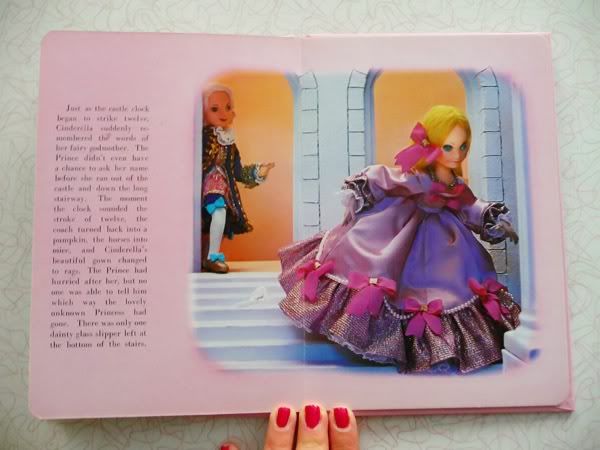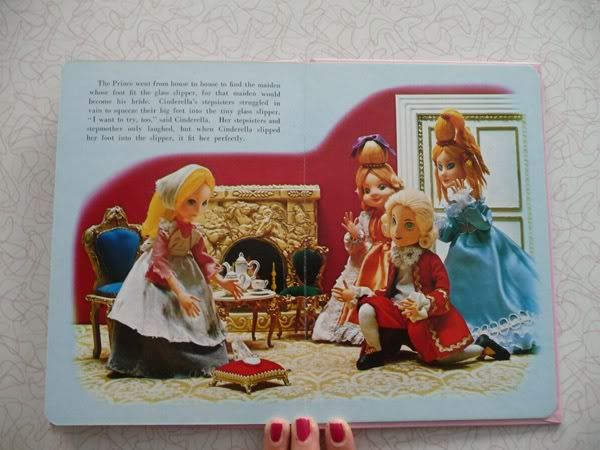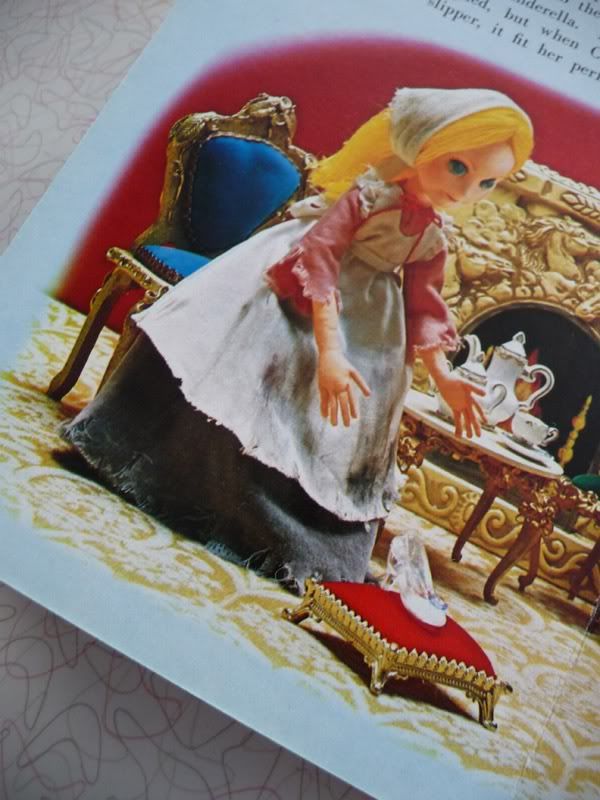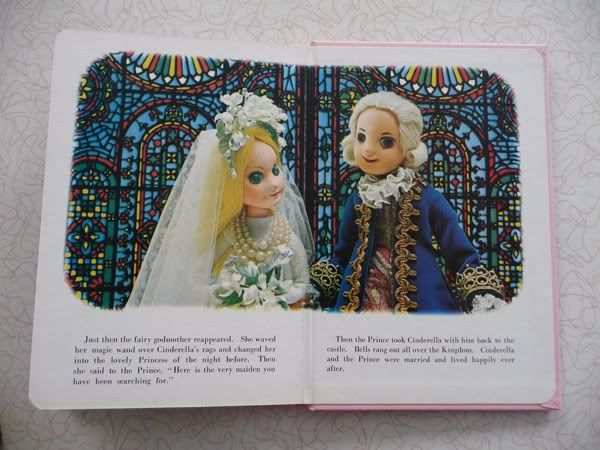 I just love these books, don't you? The history behind them is pretty neat. You can read a little more about them in the post I did about one of my faves 3-D puppet books, Rocket Trip to the Moon! Do you have any Tiny 3-D books? Do you remember them from when you were a kiddo?