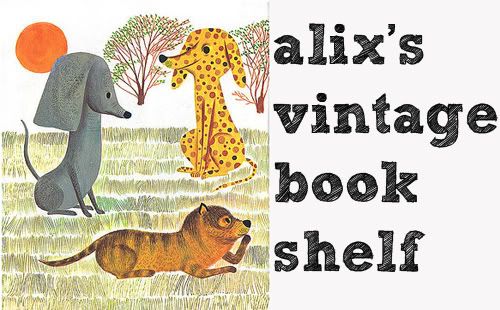 It's time for another edition of the Vintage Book Shelf! Sometimes the coolest books come in the most unexpected forms. Like these science books! You wouldn't think a book on math would have the most interesting graphics, but here's where the vintage masters prove us wrong! I mean, the text is arguably a tad dry…but the illustrations and graphics? Soo excellent! I walked past this book 5 times, trying to resist its lure. But that cover, with it's hypnotic pink and blue futuristic swirly bob had me under its spell! Let's take a lil look-see at some of these cool books. I think you're gonna love 'em as much as I do!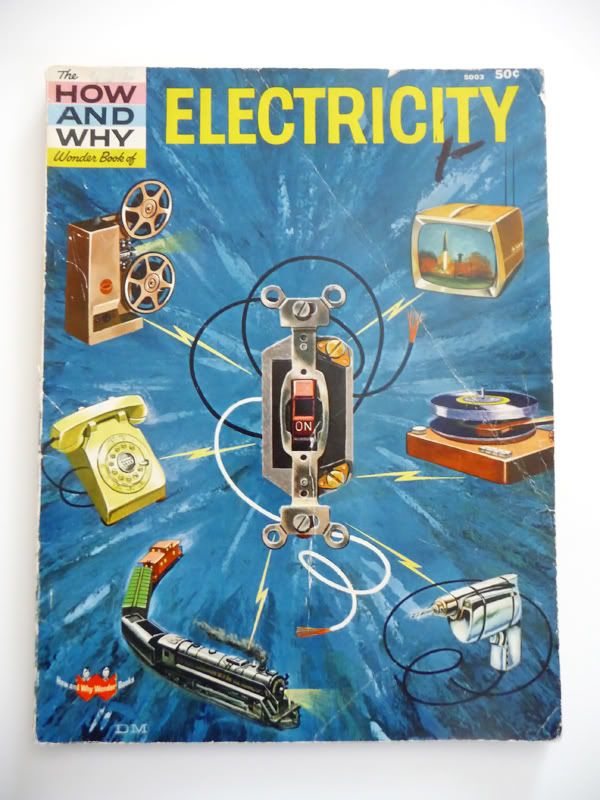 How amazing is that inside cover?? I love it. The illustrations in this one were mostly black and white drawings, but sprinkled throughout are cool images.
I love the kids here, especially the boy's cool little socks…and that little magnet in his hand!
Speaking of magnets, for some reason I have a small collection of magnet books. And each one is SO good!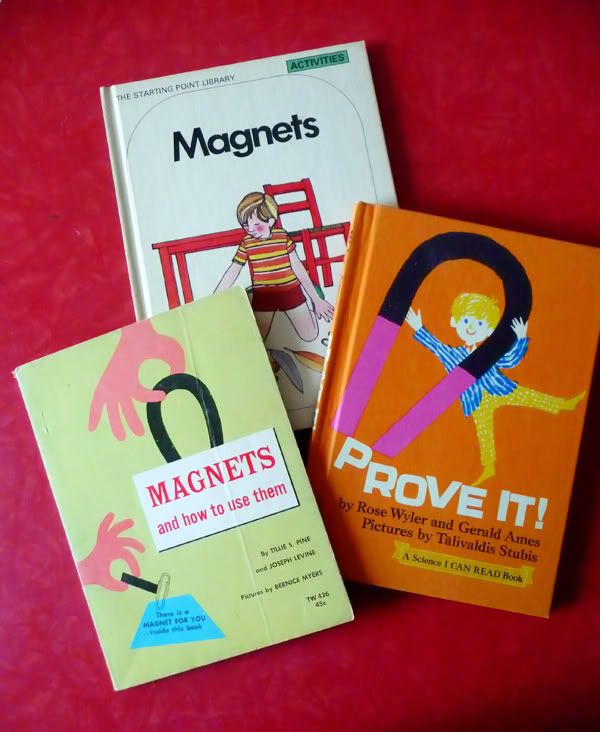 The top book is from the 70s and has very cool looking Euro kids. Purple and green living room? Why yes please!
The next one is from the 60s and has simple drawings in the best colors:
And even though the last book only has simple, black and white drawings, they're by Bernice Myers (one of my favorites!) and they are super fun. I especially love the hands:
If you've never seen Bernice Myer's work before, you're in for a treat! I posted her book, The Pear Shaped Hill a while back and it's sooo awesome. You can see it here! My book collection is getting a little outta control, but I really can't resist a vintage kid's book, ya know? They're one of my all time favorite things to collect!
What do you think? Are you as taken by these scientific treasures as I am??