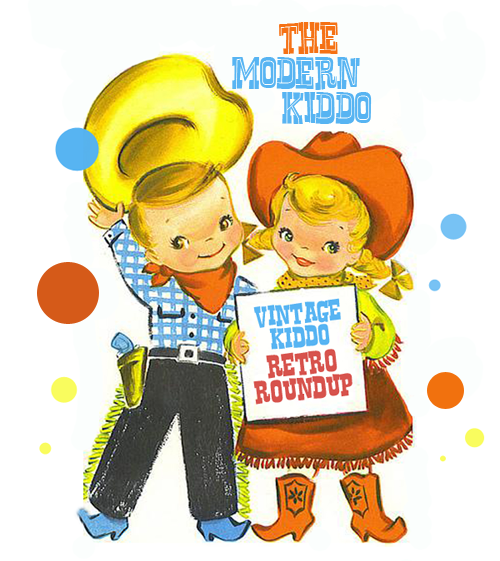 Well, I'm back in SLC this week but tried to fit as much hugging and kissing with the Peach as possible beforehand.  The Peach was given a hula hoop this week and basically slept with it this weekend–she loves it so!  And that was pretty much our weekend–very low key to match the overclouded cozy weather. Kinda perfect! But of course I HAD to spend a bit of time hunting up some goodies for you. Enjoy!
I gotta admit there are some seriously amazing clothes in Lishyloo's shop–but my heart was sold on this gem.  As we like to call it around here, the "Mr. Roper" is always a winner!  Hello vintage HealthTex leisure suit.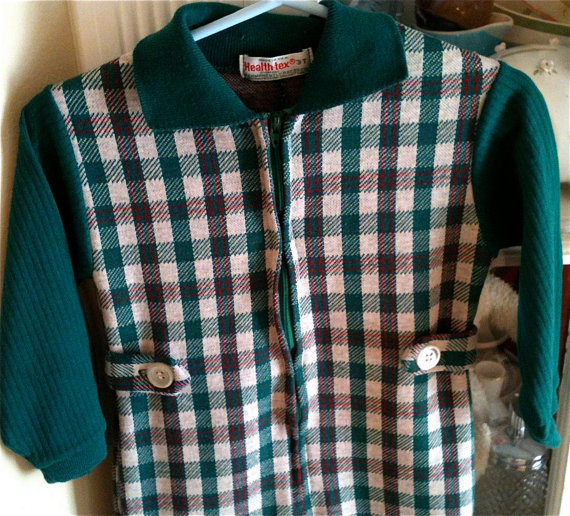 Don't you love these little sneakers—with Little Orphan Annie comics on them. Kinda genius. Keds, with red rubber toe caps.  From Etsy seller, Flossy Bobbsey.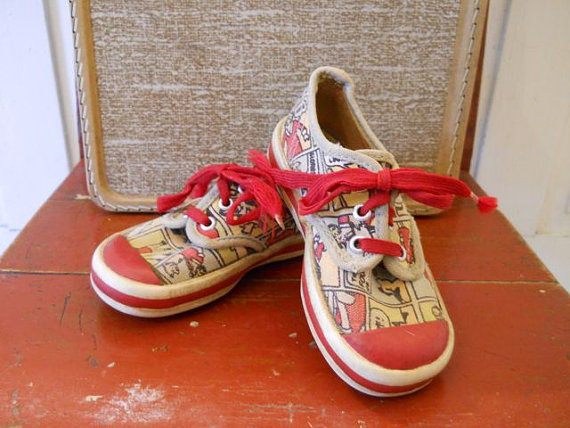 I am in love with this dandy teepee terrific top from Marshall Fields. From Etsy seller, Tiny Lions.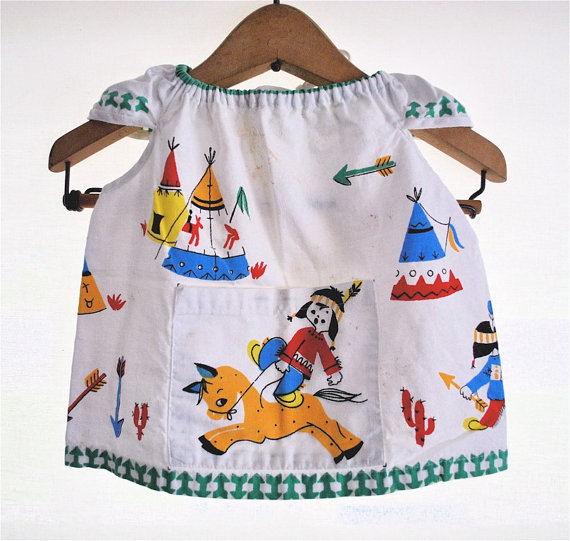 Anchors away from this terrific vintage baby vest.  Love! From Etsy seller, Fallon's Closet Vintage.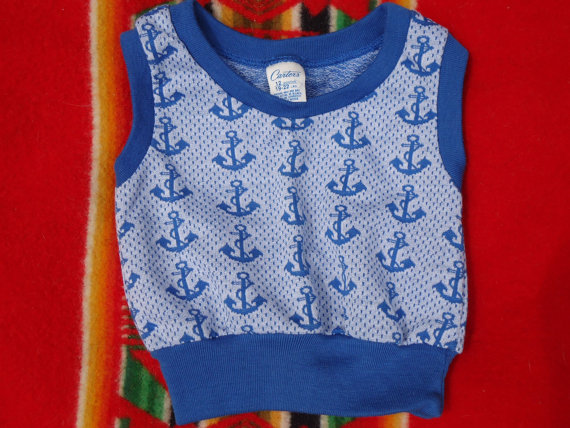 These toy soldiers are too charming for words. Just think about what you can do with dowels! Someone needs to remake these! From Etsy seller, Monki Vintage.
You know I can't say no to a good pair of plaid pants. So, I'm sharing these vintage sherbet beauties with you all! From Etsy seller, Salvage House.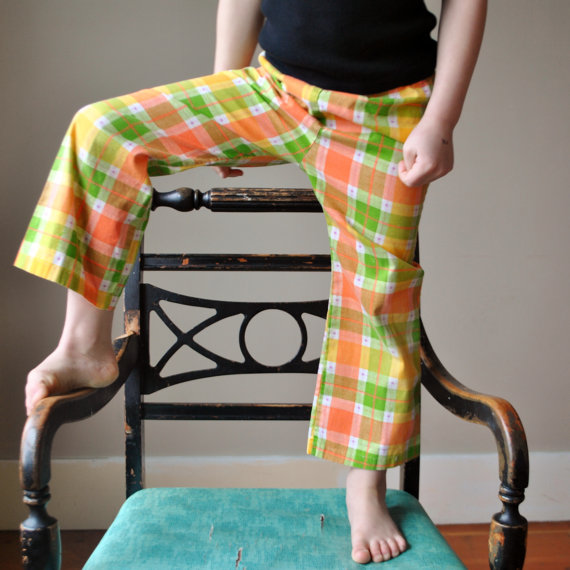 Urkel board game. Nothing else needs to be said. From Etsy seller, Junkin Jane.
Who doesn't love doggies. Especially doggies sliding down a dress–like this vintage cuteness. From Etsy seller, Breed Baby NYC.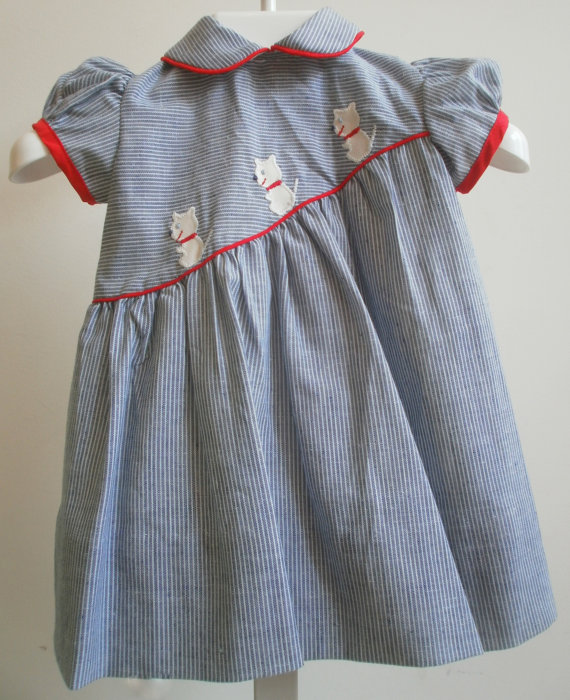 I love a good set. And this vintage girl shirt and pant set is killing me with the cuteness. KILLING ME. From Etsy seller, Sweet Shop Vintage.
This is THE ultimate denim jacket for a little girl.  Just look at that collar.  From Etsy seller, Stop the Clock.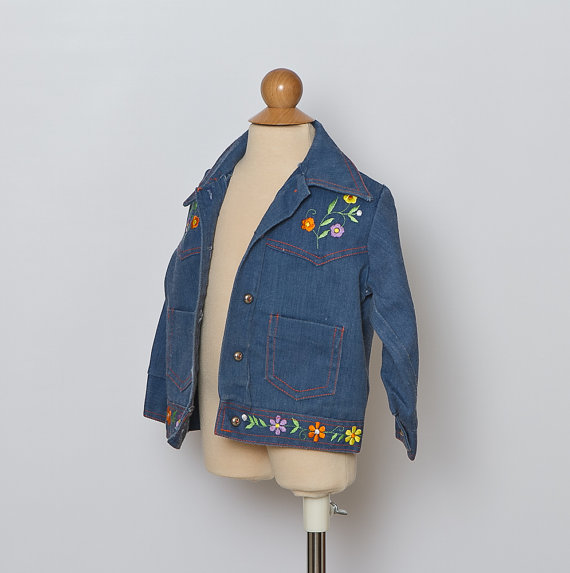 Happy Monday, folks!