Whenever I think about wonderful, colorful movies, the first movie that comes to mind is always Gay Purr-ee.
Last weekend, the nasty cold that hindered me over the past couple of weeks took out both Eric and the Peach.  Plus, it was raining raining raining.  And the Peach was coughing and sniffling and didn't want to do much of anything except watch  Yo Gabba Gabba until she didn't. She was ready for something different.
A movie perhaps?  I've been waiting so long to watch a movie with her!  But what?  The Internet was spotty and I couldn't stream Netflix so I tried to see what was available on Demand.  Then I found that wonderful gem I remember watching on TV when I was a kid. GAY PURR-EE!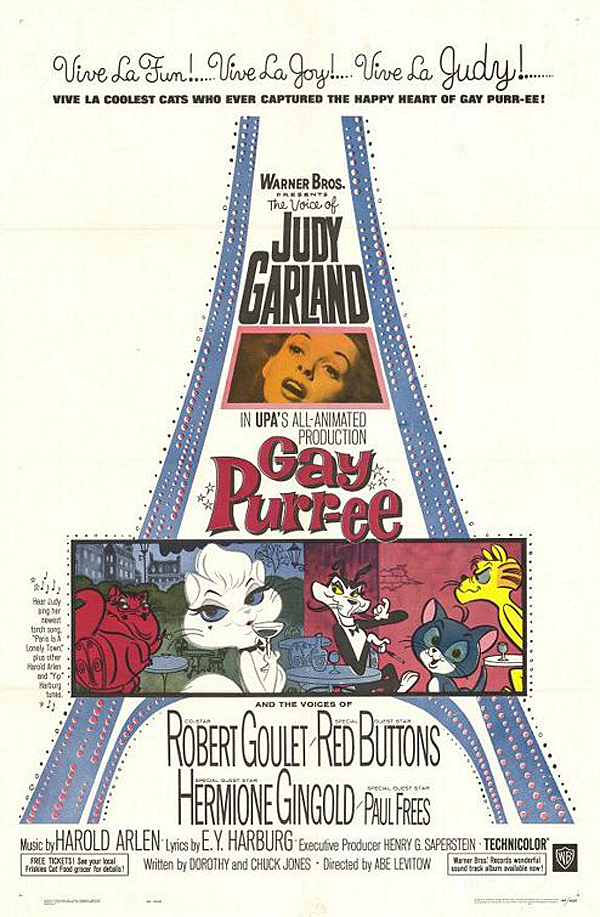 How you can you say no to Judy Garland and Robert Goulet? And a whole cast of wonderfully actors, like Red Buttons and Gigi's Hermoine Gingold!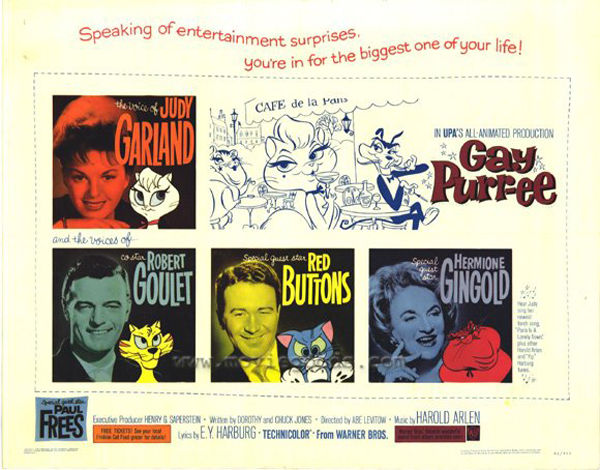 This cartoon gem from 1962 focuses on Mewsette, the beautiful country cat from Provence inspired to go to Paris, leaving her mouse chasing boyfriend Jean Tom behind.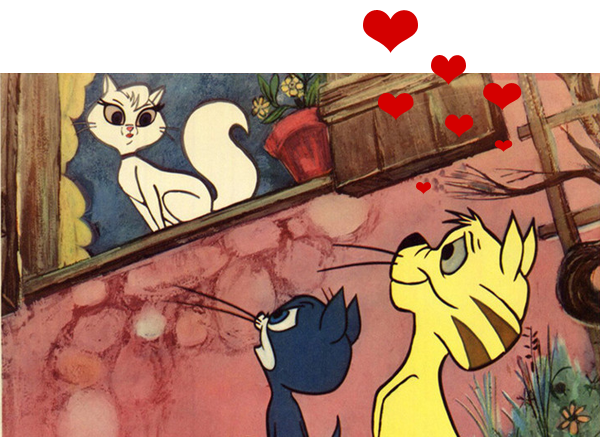 Off she goes to 1895 Belle Epoque Paris and is charmed by Meowrice, the villain of the story who has other plans for Mewsette, with the help of a very fluffy pink madame voiced by the always wonderful Hermoine Gingold! Sigh! But don't worry, Jean Tom is close behind.
Weaved throughout this delicious movie are gloriously technicolor nods to the beautiful Belle Epoque wonders and artists. And just such glorious colors too..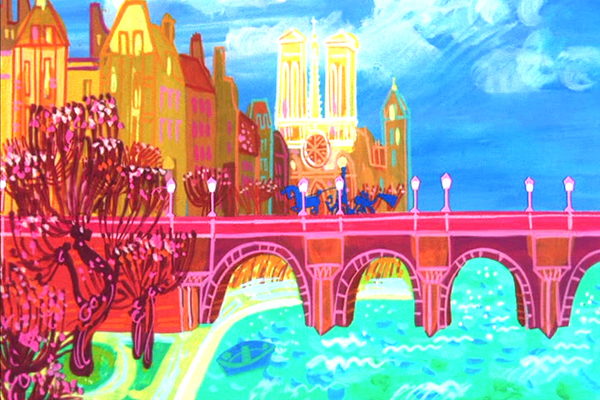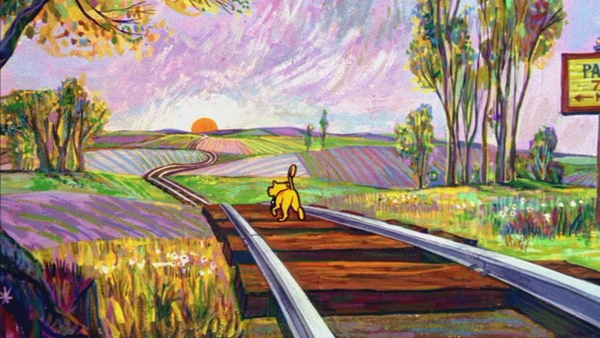 Oh, and a little nod to a certain famous artist…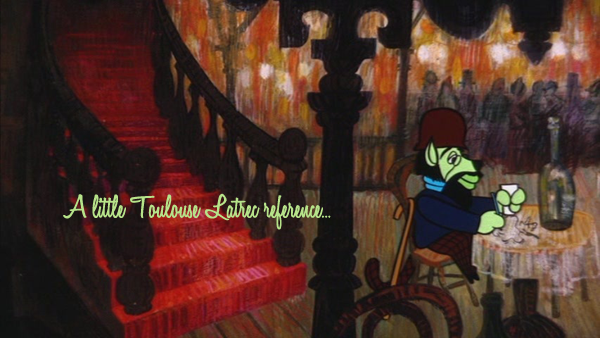 Speaking of Toulouse Latrec, one of the best parts of movie is when Meowrice had Mewsette's portrait painted by some of the best impressionist painters of the time, like our friend, Mr. Latrec.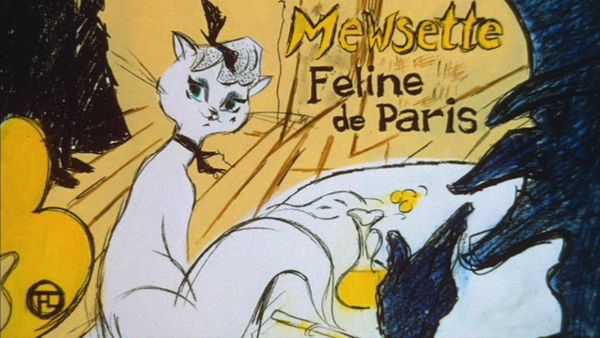 I think this would be a terrific movie to watch this weekend with your kiddos!  Think of it as a little lesson in French and art history to boot!
Have you seen it?