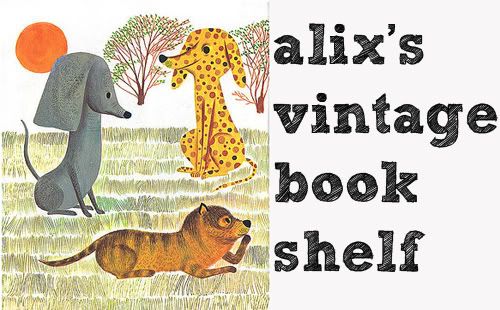 It's time for one of my favorite features here, friends.The vintage book shelf! For those of you who are new to the Kiddo, I'll tell you that I'm in love with vintage children's books and have quite a dandy collection. My faves are those that have  a real mid-century vibe to them. Like this hip family, for example. I love the mom and the little boy….and the fact that they have a dog, a slinkster cat AND a bunny.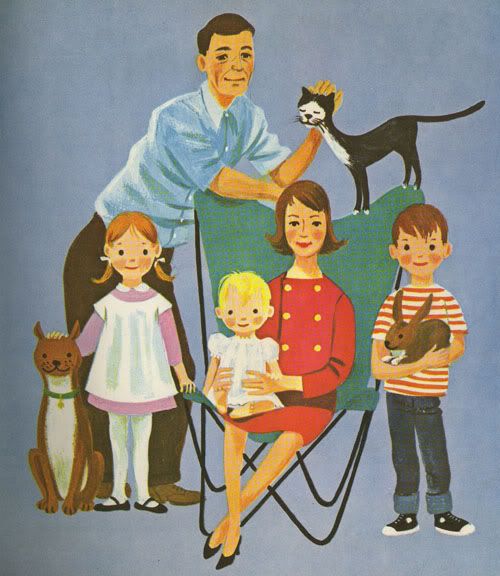 They remind of a hipper version of Dick & Jane. This fun book is part of an Encyclopedia Britannica series of school books that have names like Learning About Shapes and The Magic of Everyday Things. This one is called The Thinking Book and its pretty darn cute. Wolfie likes reading it, but I have to admit I mostly love to look at the pictures.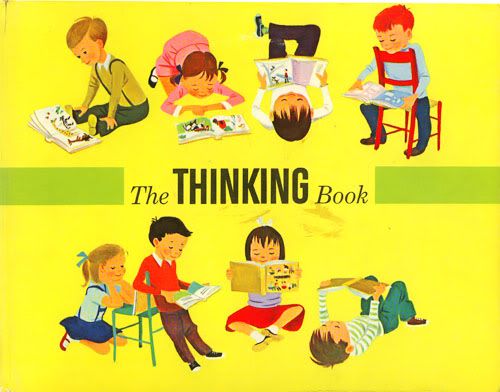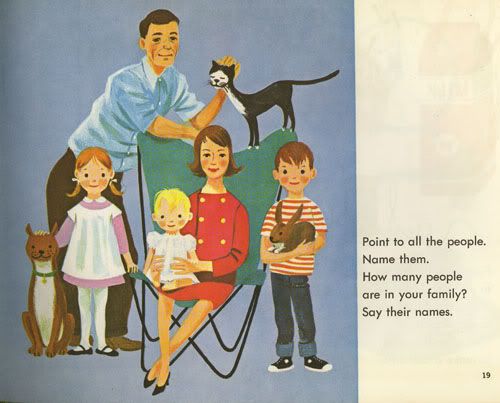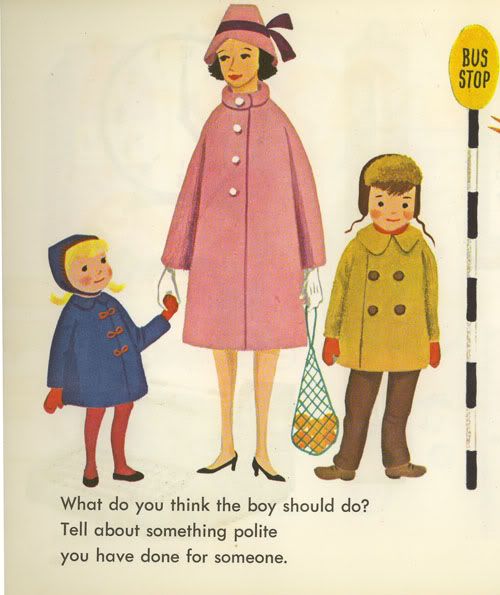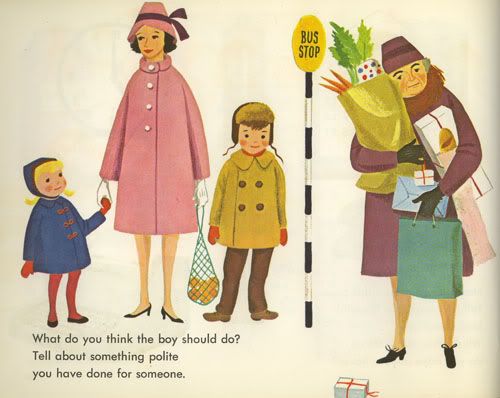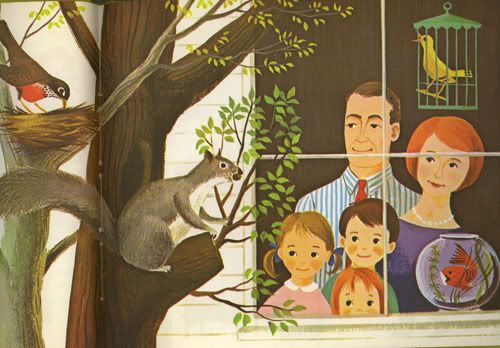 I'm loving how cute and proper people in this book are. "Children, let's all gather at the window to observe the squirrel and robin as they co-exist in harmony." There is some a tad tragic about the canary and weird fish staring longingly out the window too.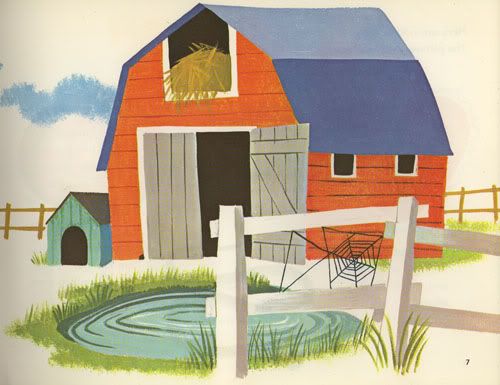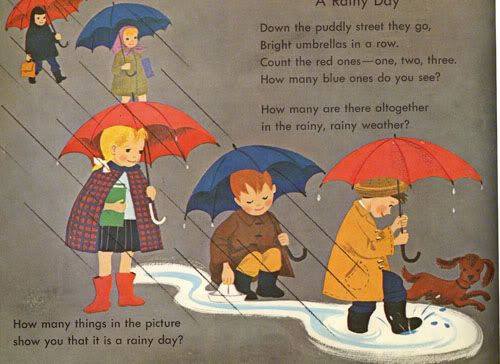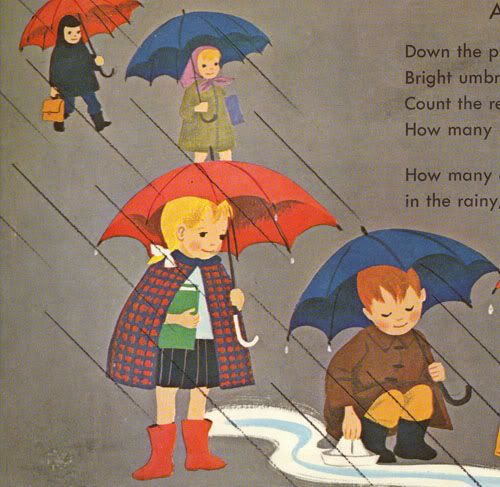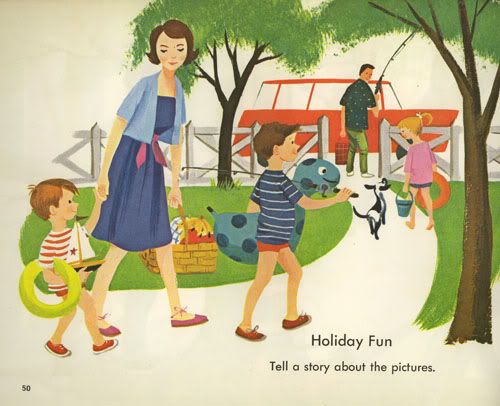 The last images, with black and white line work, are among my favorites!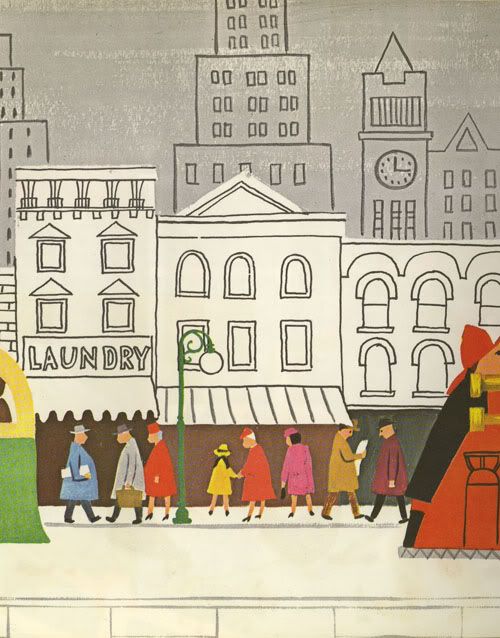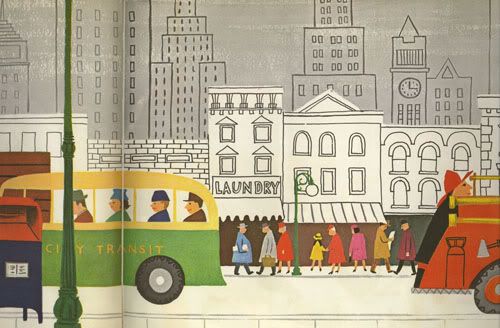 Taken from my copy of The Thinking Book by Adelaide Hall, pictures by Dagmar Wilson, 1963.
I love this book so much. I'll be back next week with another awesome  book from my library. If you can't wait, then be sure to browse the Flickr group The Retro Kid for a fabulous collection of vintage books!
OH and today is the last day to vote for Modern Kiddo for the ohdeedoh/apartment therapy Homie awards! Won't you please give us a vote? Thank you!! Click to vote.