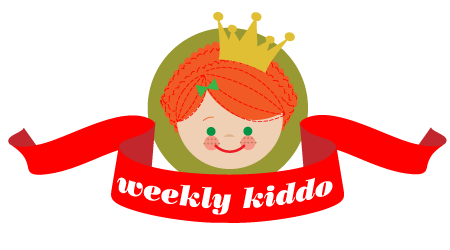 Happy Friday friends! It's time for the Weekly Kiddo—our little Street Style salut to the fashion blogs where we profile a very stylish reader-submitted kiddo. I'm especially excited because we have a really super cute kiddo this week! Meet Miss Macyn Hope Arpi. This little California girlie is two and a half years old and has a smile that could melt an ice berg! Her sweet mama Heather gave us some insight into her pretty name:
"I love last names for first names and masculine names for girls. We have good friends with the last name Mason, so I changed the spelling to "Macyn" to give it a feminine twist! WE chose "Hope" because in our journey to becoming her parents hope was a key element to our survival! Â And "Arpi" because we adopted her from an Armenian family and this was the name they gave her at birth. We felt it was important to honor her heritage and include it in her full name."
Let's take a look at Macyn's fun style….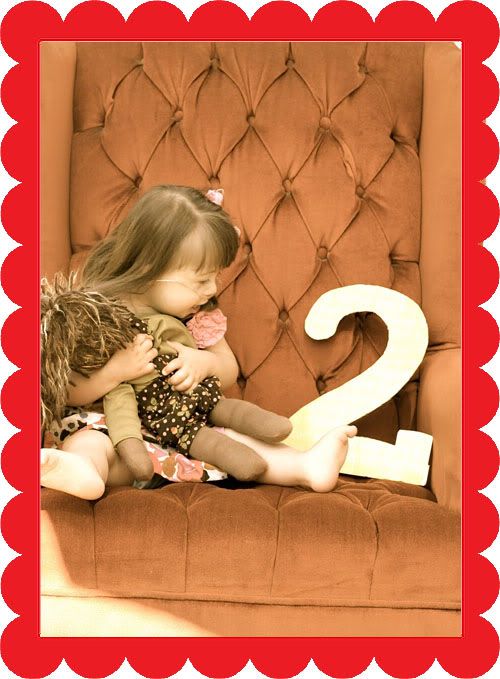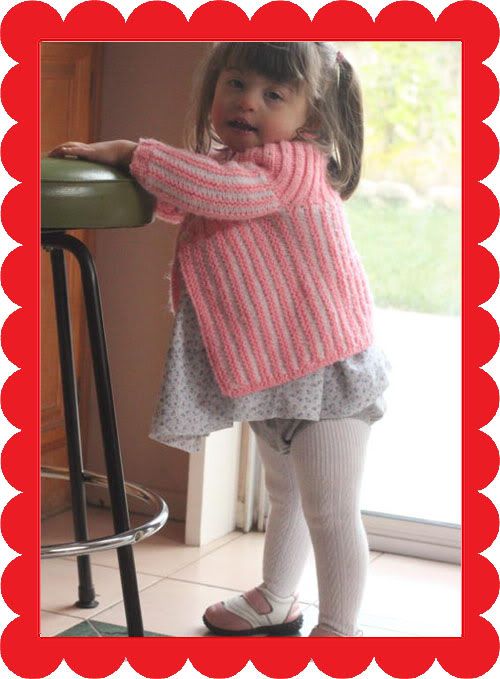 + vintage pink cardigan
+ vintage floral dress
* Both items belonged to Macyn's mama!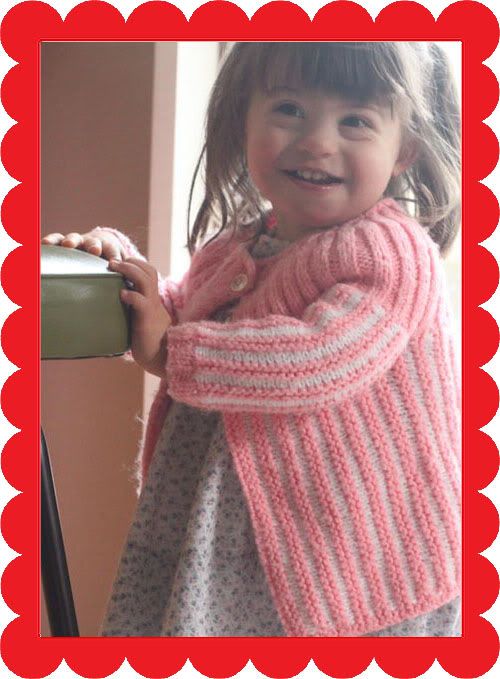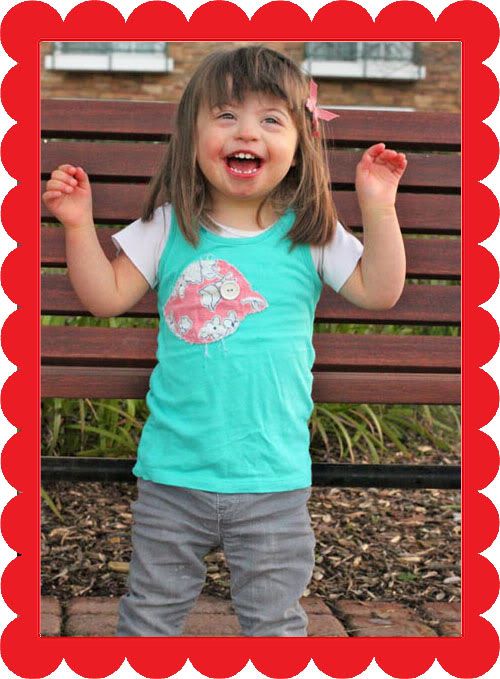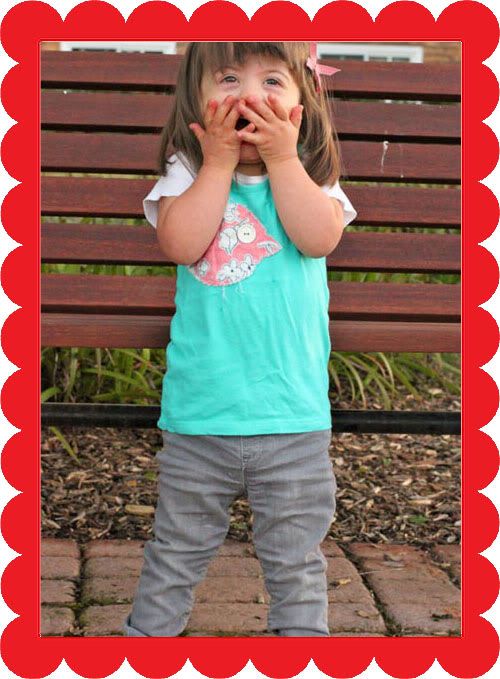 + Grey skinny jeans from Gap
+ Tank from H&M ["I appliquéd the bird on with some amazing vintage fabric that I bought at an auction in Iowa last summer!"]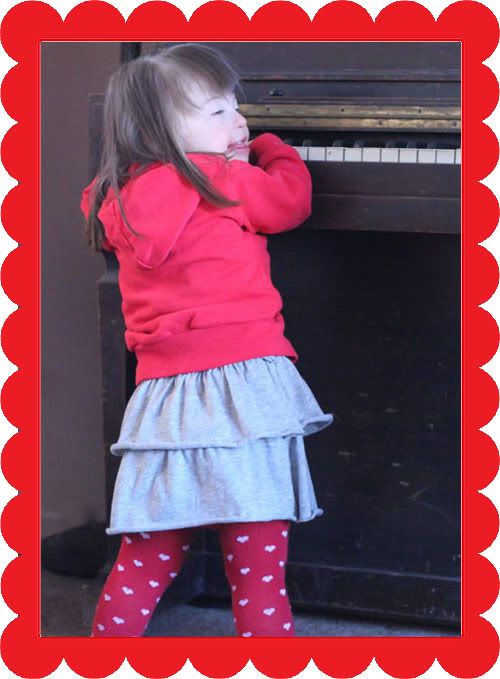 + Dress, Old Navy
+ Heart tights, Old Navy
+ Hoodie, thrift store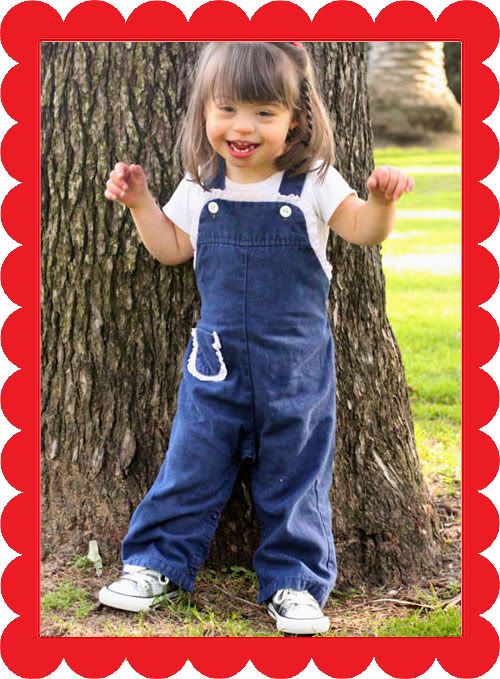 "In this picture Macyn is wearing one of my favorite thrift store finds of all times! I got these overalls for $1 and they fit her like a glove! Her sneaks are Converse."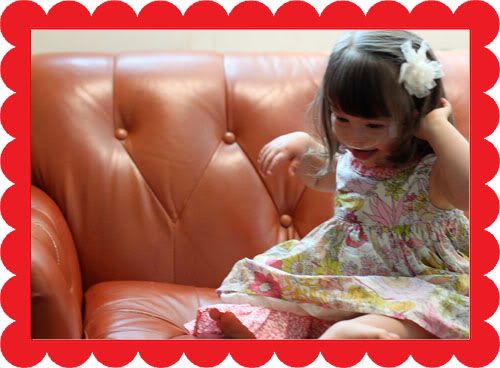 + Liberty of London dressie, Target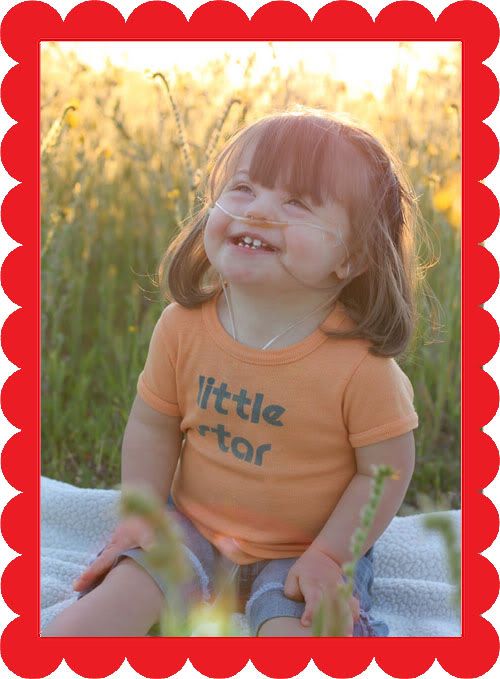 + Vintage "little star" tee that was her mama's when she was a kiddo!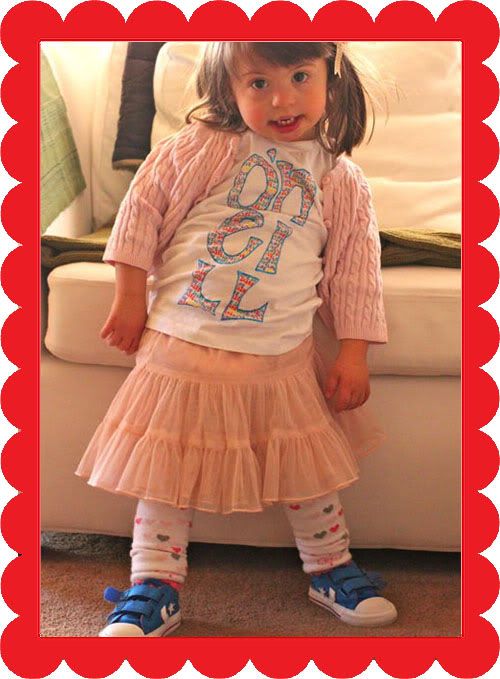 + Cozy cable-knit sweater, Â Nordstroms
+ Shirt, O'Neil
+ Tiered skirt, Old Navy
+ Sassy leg warmers, Babylegs
+ Blue star sneaks, Converse
How cute is this little girlie? I just love her sweet smile. You can almost hear her giggling can't you?? Heather told us a little more about her little sassy pants:
"Macyn loves people!  She is full of life and loves to dance and sing. One of her favorite thing to do is hang out with her friends.  She also enjoyings reading books and playing with her dolls. She is still learning to walk and she loves to use the furniture to cruise around the house.  And of course one of her favorite activities is thrifting with her mamma! Macyn has down syndrome and with that comes a lots of love and joy. I can say that Macyn is really one of the most loving, joyful, sassy kiddos I know!"
Oh Heather, we believe it! I'm sure she just lights up the room! Thank you so much for sharing her with us.



Do you have a stylish, cute kiddo you want to share with our readers? Then send 'em our way! You can read how to submit a kiddo right here. We're always looking for new cuties to feature. If you've submitted before and haven't heard from us, please drop me a note. My In Box gets a little packed, and it's possible I missed it! Write me at: Alix [at] modernkiddo.com