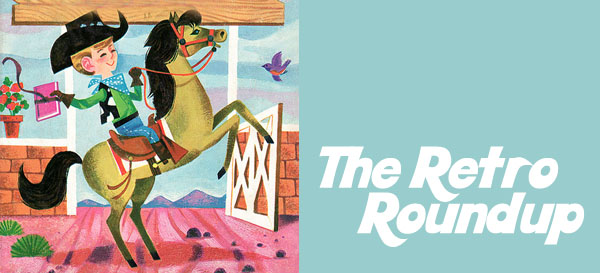 Oh what a wonderful weekend I've had! Eric went away for a good chunk of the weekend, so the Peach and I had some very necessary GIRL TIME, which started with breakfast out and then involved  some crafting and shopping and playing and hugging and kissing! We had the best time.  But during the Peach's little nap, I found some sweet items I wanted to share with you all.
So, let's HIT IT!
What girl doesn't need a little capelet?  I know I do! From Etsy seller, Bug & Bear Vintage.
I think of all of the different, wonderful rompers I've seen, but this is my all time favorite one.  That little front detail and the plaid are so so so darling. Sigh! From Etsy seller, the Woods Children.
Oh wow–now THIS is a great plaid shirt!  Couldn't you just see this on a little boy with jeans and some Converse sneaks? From Etsy seller, Mardy Stark.
Perfect for your little lamb! Squee!  From Etsy seller, Sweet Shop Vintage.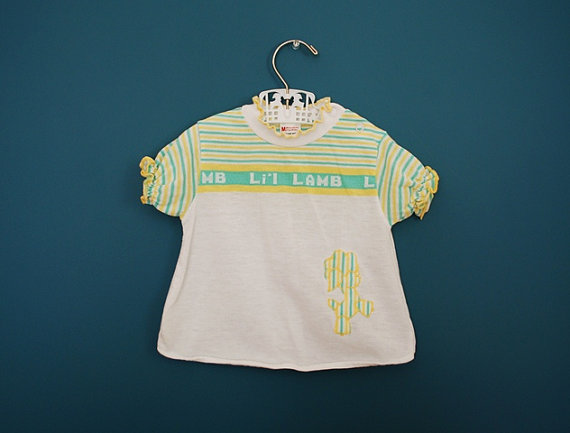 It is still cold enough to make this a great coat for a kiddo!  LOVE! From Etsy seller, Lishyloo!
Please tell me I'm not alone in loving these little lemon yellow bow beauties. From Etsy sellers, Sugar On Top Vintage.
I'm such a sucker for a little knit dress. And this one had me at go! From Etsy seller, Farmhouse Vogue Kids.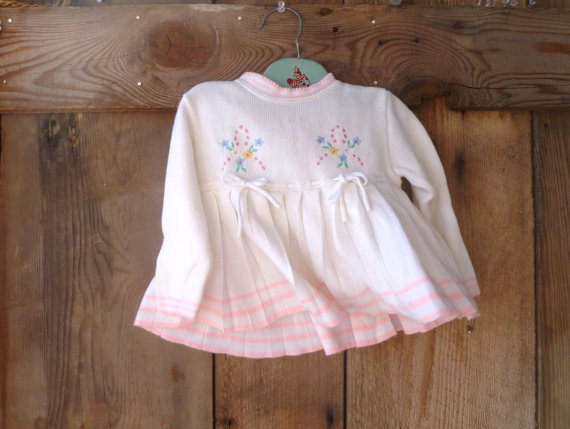 Perfection, right? Right. Perfection. From Etsy seller, Soubrette Vintage.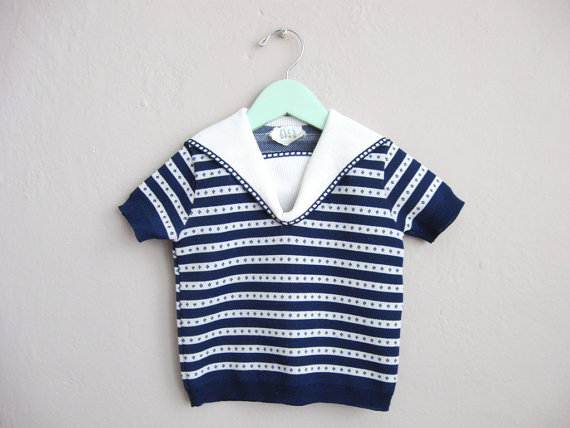 Ok, I know I already featured a great stripey sweater, but I couldn't NOT include this one. Amazing! From Etsy seller, Potato Cake Vintage.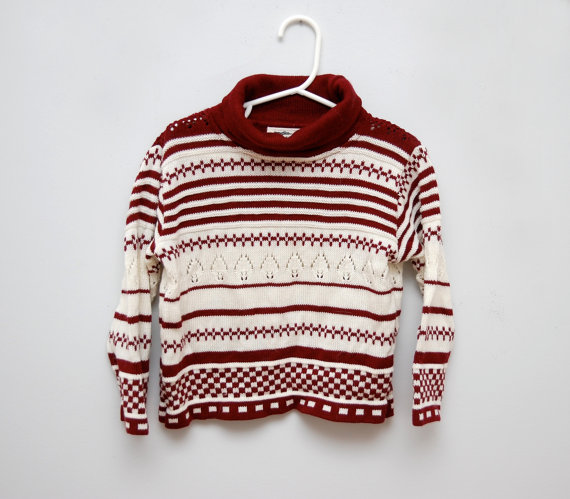 Last but not least, just in time for the Super Bowl, these wonderful NFL football curtains.  I think my brothers might have had them in their room. From Etsy seller, Little Part.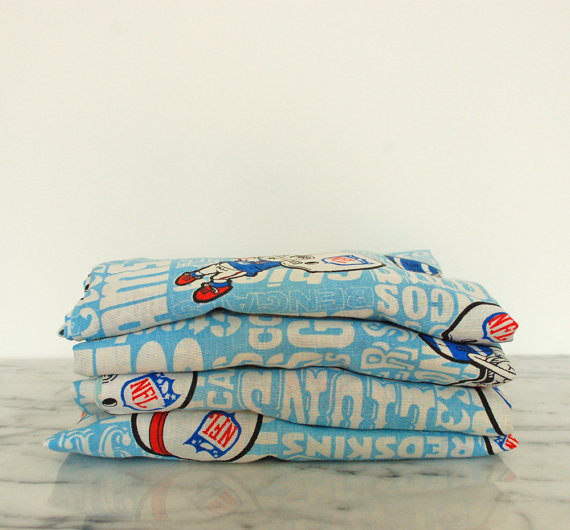 Happy Monday!