Hello friends! Did you have a great weekend? We had a terrific one. FINALLY the weather has sorted itself out…not too hot…not too cold. It was pretty perfect. Miss Dottie and I hit the Renegade Craft Fair and had a fabulous time. We chatted and shopped and met so many awesome people. We'll have a little run down of our afternoon in the next day or two but until then YEE HAW! We have some fun vintage finds to share with you! Let's cut to the chase, shall we??
With an adorable name like Sam and Milly, it stands to reason that all of this shop's goodies would be adorable too. The giraffe? The elephant? SO AWESOME.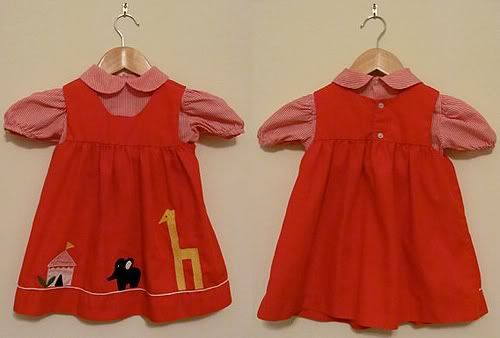 I think vintage for kiddos is the coolest, son. How about this awesome little shirt? From Etsy rock-n-rollers, The Young Team.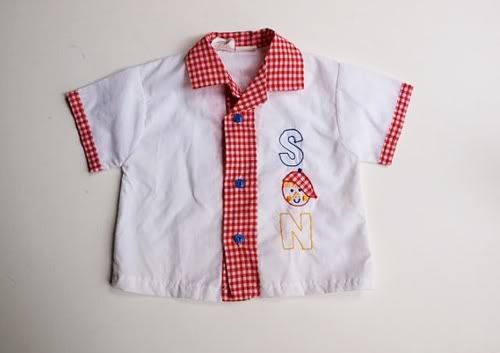 Oh lawdy, those cool cats at Robot Parade for Kids know how to rock the vintage in such a hip and fun way. With the new movie almost out, this Smurfie shirt is sure to please!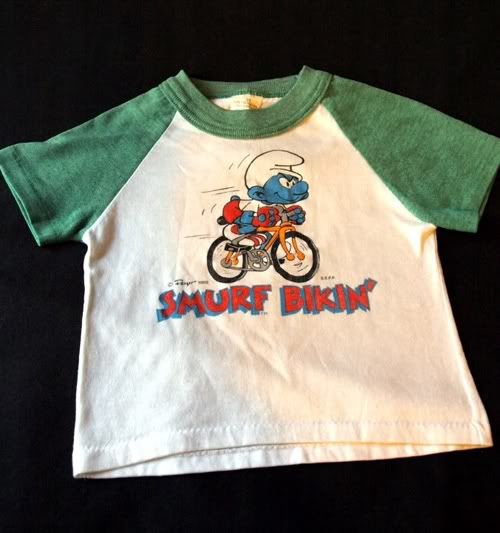 Sassy Sandi from AdaLou Vintage brings us this sweet as can be plaid and flower dressie!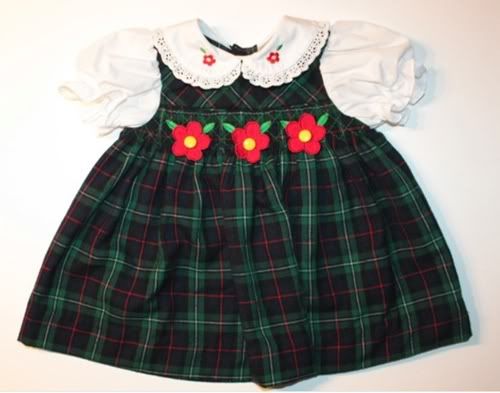 Ah, mother midnight….how magical are your goods. I have to say that this mod scooter dress is killing me.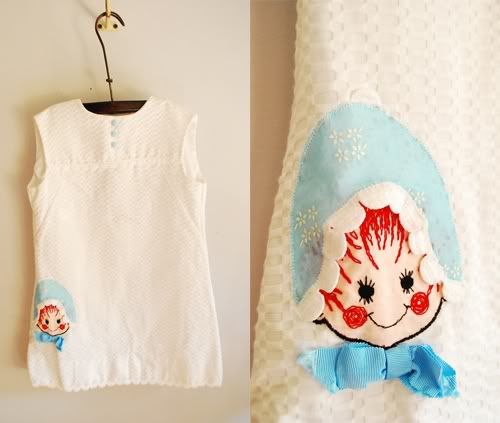 And this rad take on the Mr. Furley jumpsuit (the colors!) is too good: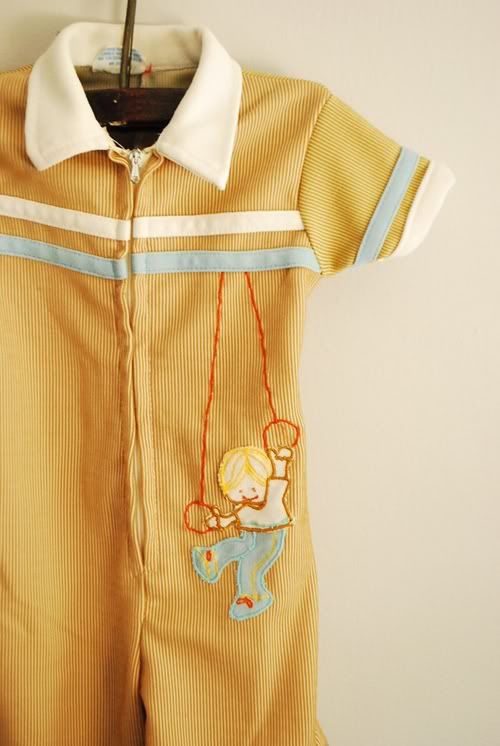 Wowza. This Club Babalu plaid is so classic! From the groovy kids at Mid-Centurecycled.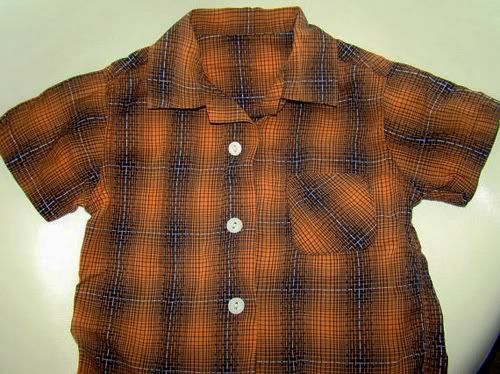 I also looove these iron-ons. Especially that one on the left!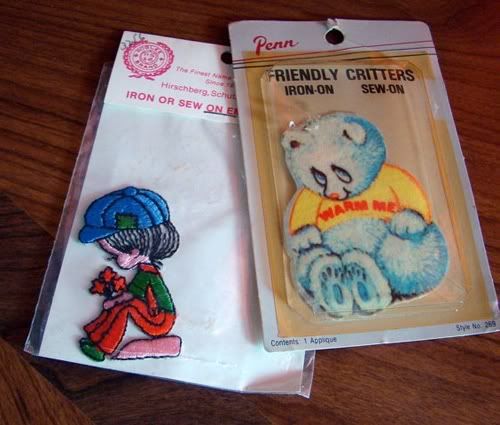 Ohhh, Miss J from the Sweet Shop Vintage, how you gonna tempt me so?? I don't even have a little girl and I kinda want this sweet summer outfit.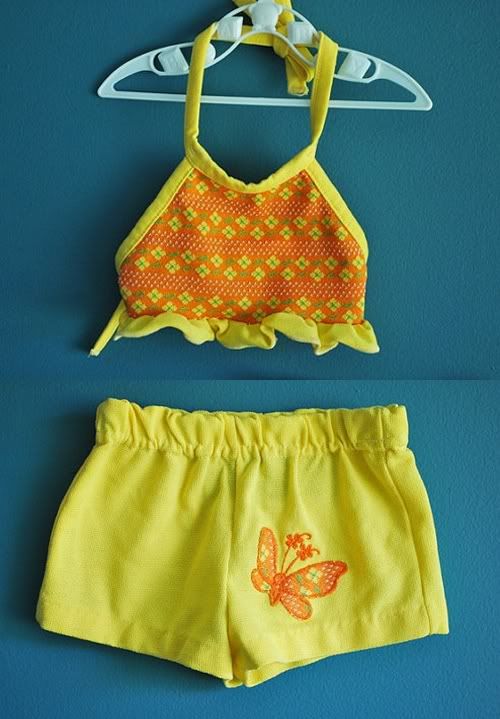 And these smaller suitcases are also FABulous. Quick, please someone buy them before I do!!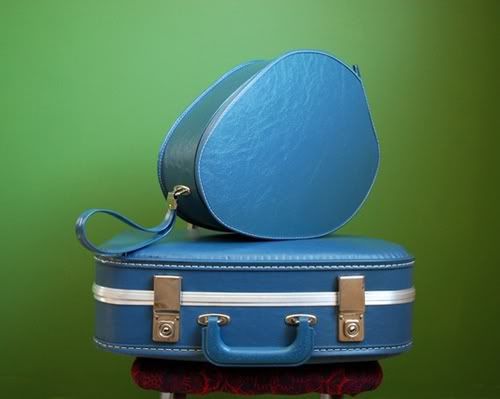 This wee western flannel is perfect for your little rocker cowboy! From ever awesome I Love Vintage Stuff.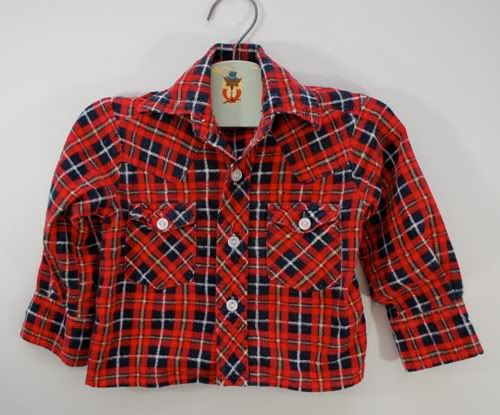 My pal lishy loo vintage has a huge collection of goods in her shop. I'm loving this little 70s style ernie shirt!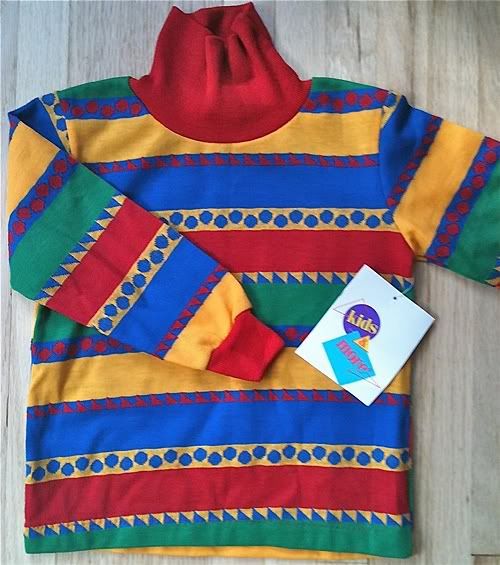 I can not lie. This vintage baby book from starfriends on earth had me swooning. I think I'd be afraid to write in it though!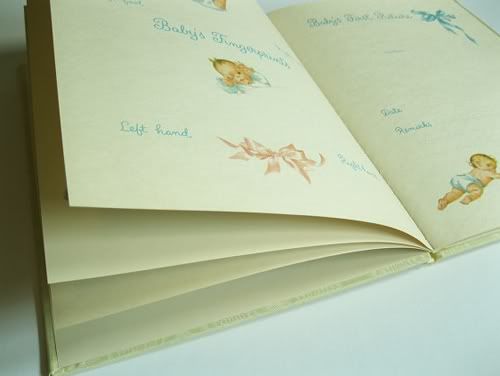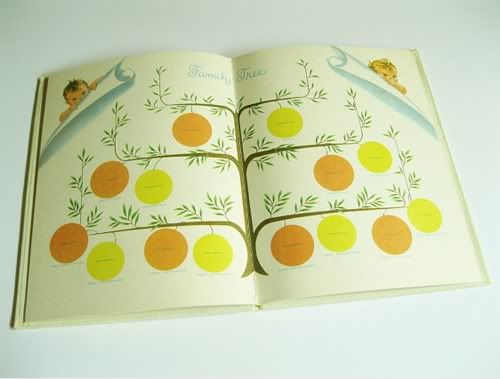 And the charm of this little Going to Gramma Suitcase is so fabulous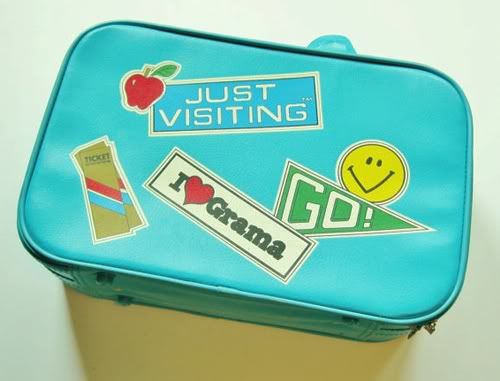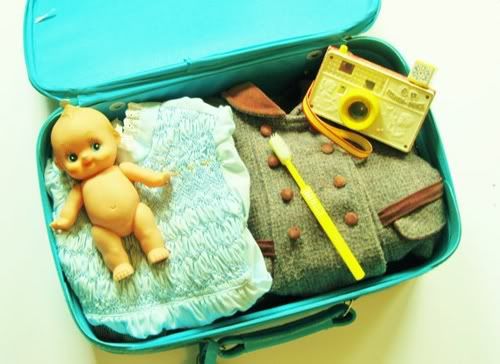 Holy super mod! If this fantastic dressie doesn't get you shouting "Sweet U-S of YAY!!" I don't know what will. (Hee. That's one of Dottie's fave expressions!) From seller Little Dollie Madison.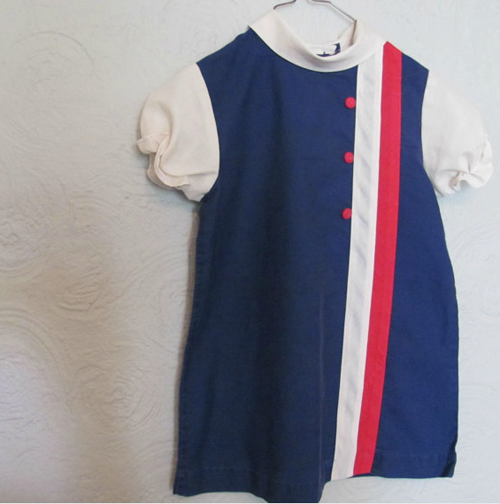 These charming puzzles from Rainy Day Story Vintage have such great illustrations!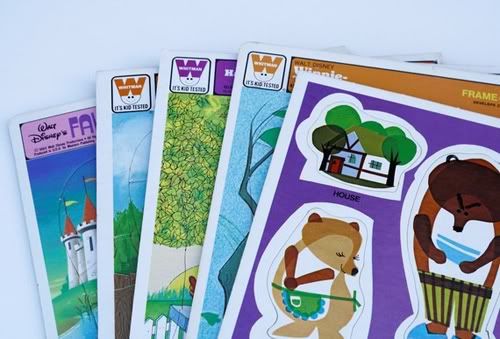 And finally, here's one to watch! The darling shop The Littlest is beautifully curated. The shop isn't open right now (update is in the works!), but there are items up for browsing. Do check it out!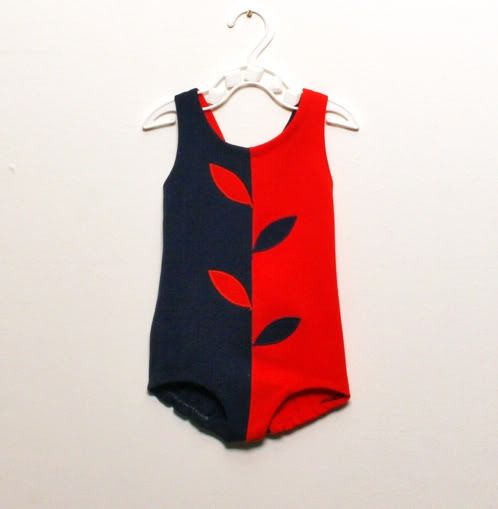 Here's to another happy summer week!