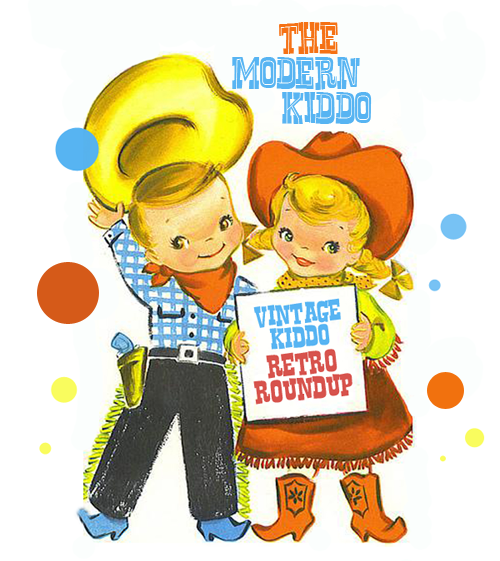 First off, Happy Halloween everyone! Have you carved your pumpkins and put the finishing touches on your costume? We had so much fun this past weekend. Lots of playing and test driving the Peach's Halloween costume, a cowgirl, which turned quite a few times into a cowgirl ballerina. It's been a blast. But a weekend isn't a weekend without a little vintage fun.
Sooo, on with the shooooooow!
HOO HOO HOO doesn't love this owly applique jumper? Â Thanks, Ms. Tips!
I know we all love Barbie, but what of Ken? There was a time before his disco dancing days and looking like a member of NKOTB. Â And he was a man, who enjoyed his own carrying case, thanks much. Not Barbie's little pink box. Â Like this Ken Man Cave carrying case. Â Like the Mad Men styling too. Â From Etsy seller, That Old Stuff.
Plaid wool bell bottom pants not snazzy enough for you? Well, let's just add a little clown! Ahhh… Much better! From Etsy seller, PMApe.
Skateboard sneakers. Enough said. From Etsy seller, Sought Vintage.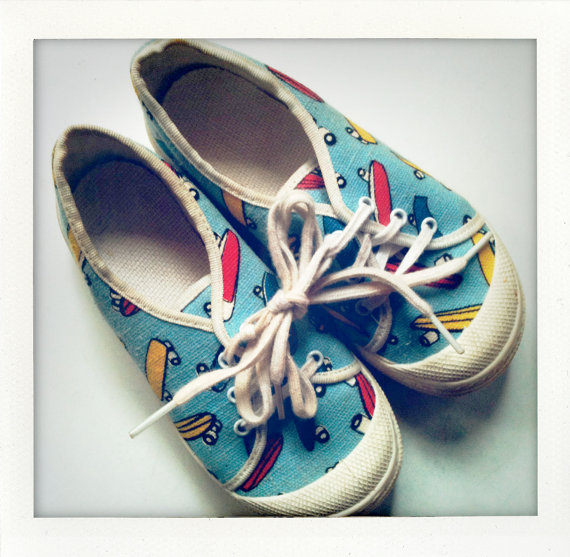 Oh, how I loved this  Fisher Price milk truck as a kid. Even though I didn't like milk as a kid. I still remember the feeling of taking off those caps. So much fun. From Etsy seller, Mary's Crochet More.
Sweet Shop Vintage is one of my all time favorite Etsy shops for kiddo stuff. And with good reason when she has such adorable stuff as this great crib mobile.
Hello, is it this you are looking for? Â From Etsy seller, Oliver's Forest.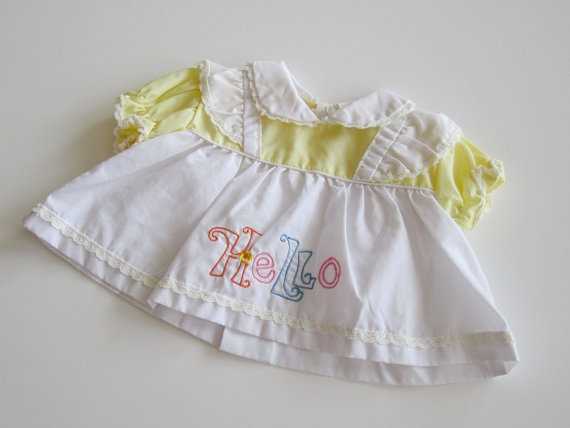 Look, I'm only human. Because I can't NOT include this little bike friendly shirt with matching red pants to boot!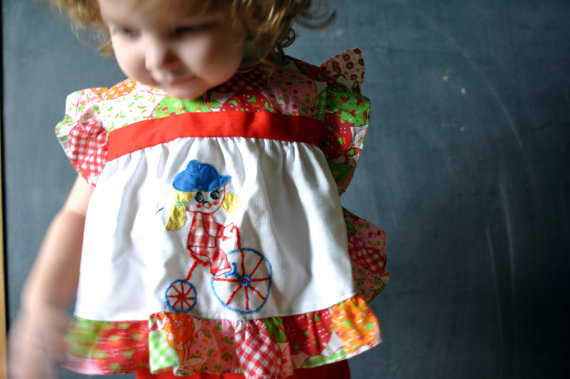 Just one more picture, because you need to see this little nommy hands with bits of nail polish on them. Right?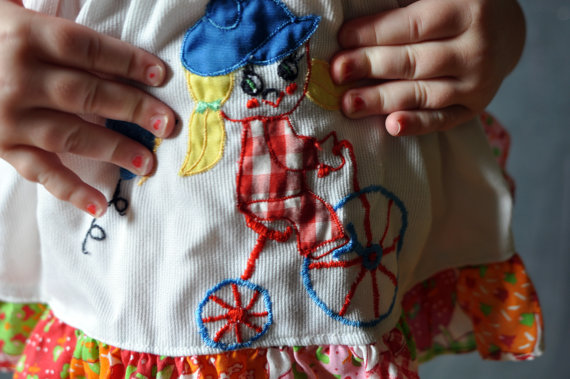 Exactly. From Etsy seller LadiDottie.
I love a good cowboy themed kiddo room. And this amazing vintage cowboy chenille bedspread would be perfect for it. PERFECT! Â From Etsy seller, Box of Hollyhocks.
This nautical vintage sweatshirt would look so great with some jeans or cords! Who doesn't love a good tugboat? What an easy way to add a bit of cuteness to an outfit! From Etsy seller, Dahlia Daffodil.
I personally enjoyed just playing jacks as a kid. But who knew it could also be a boardgame? Â I love that cute little kiddo couple on the front! Tee hee! From Etsy seller, Rocket Taco.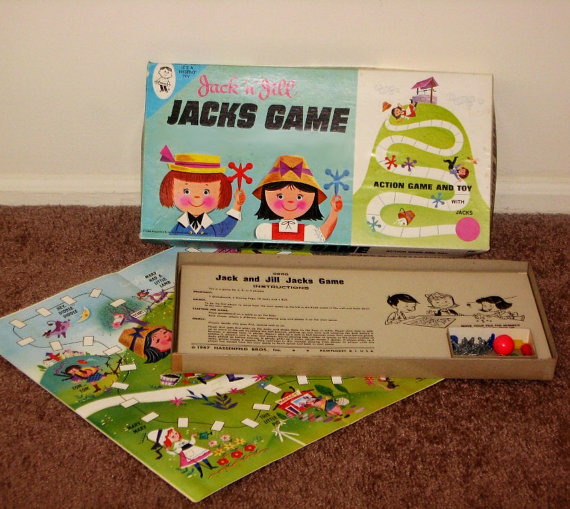 FIE! If we'd only known about this book, I'm sure the Peach would have gone as a Fire Cat—what with her love of fireman and kitties! From Etsy seller, Vintage Woods.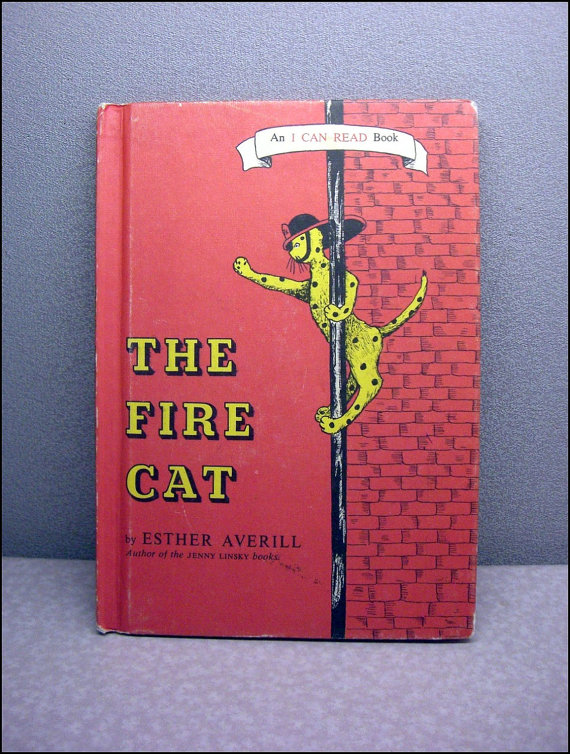 Happy Halloween, folks!