Three more days! The Meatball has been paper mached, painted reddish and is nearly ready for its big debut tomorrow at Wolfie's elementary school Harvest Festival. I can't WAIT! How about you?? Are your kiddos all ready? I hope you got some great inspiration from the Modern Kiddo Costume Parade. SO MANY talented readers we have! OK…but in all the costume hub bub, I didn't forget about our fun links. Check out this spooky cool collection I managed to scare up this week!
1. HUG THE MOON.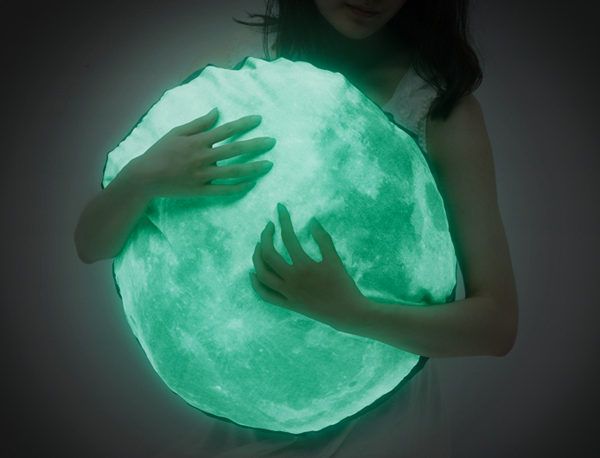 This cuddly Glow in the Dark Pillow is a little pricey but oh how my Wolfie would love this. No electricity needed.  Buy one here. (via DesignMom)
2. EARTHA'S BROTHER IS ROCKIN' MY SOCKS OFF.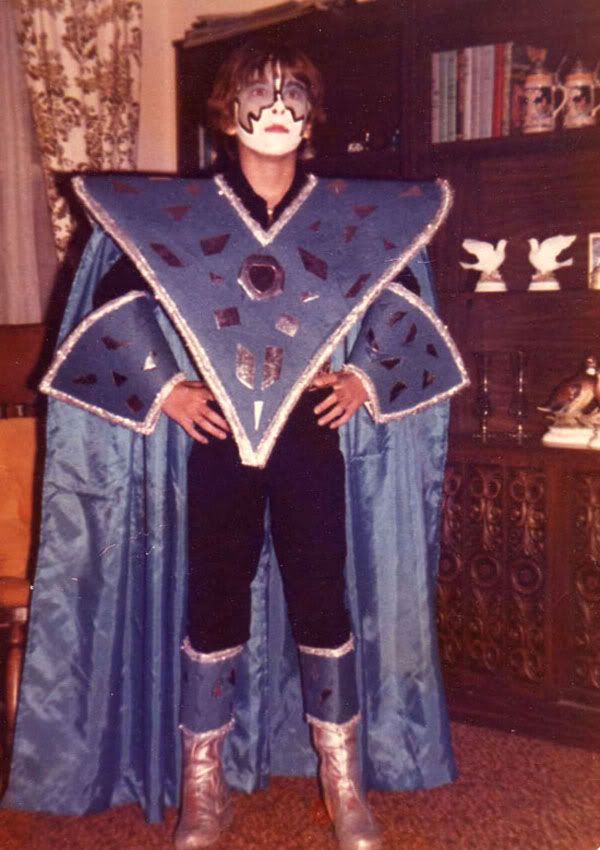 Eartha Kitsch is a fabulous storyteller, collector of fine vintage things and expert on all things kitsch-tastic. Somehow I missed this post she did on her brother's best Halloween costume experience. You must see/read about it over here.
3. BOYS DO CRY.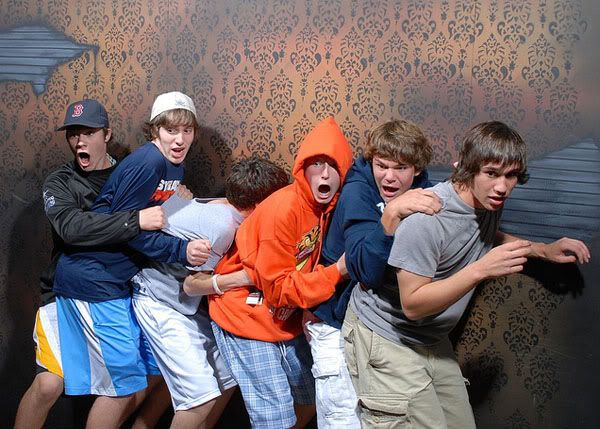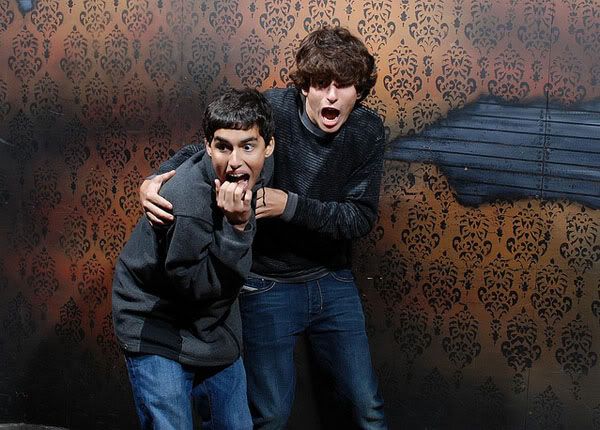 Have you seen these yet? This haunted house in Niagra Falls—called the Fear Factory—promises chills and thrills! They also have a hidden camera that snaps photos of guests as they are getting spooked, and then kindly posts them on their web site so big chickens like me can look from afar and laugh. Hee. See more here.
4. DEATH BY CARAMEL APPLE.


I looooooove caramel apples. And these filled ones are making me positively drool. Damn you Chow for coming up with such scrumpdillicious treats. See 'em here. Then make me one. Please?
5. CUTEST MOMMY/DAUGHTER DOLLIES EVER.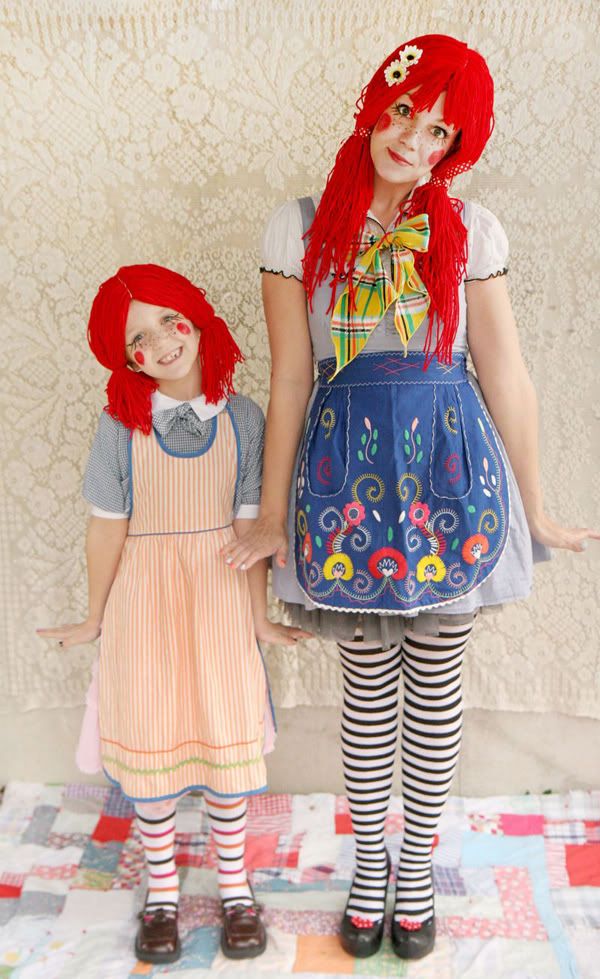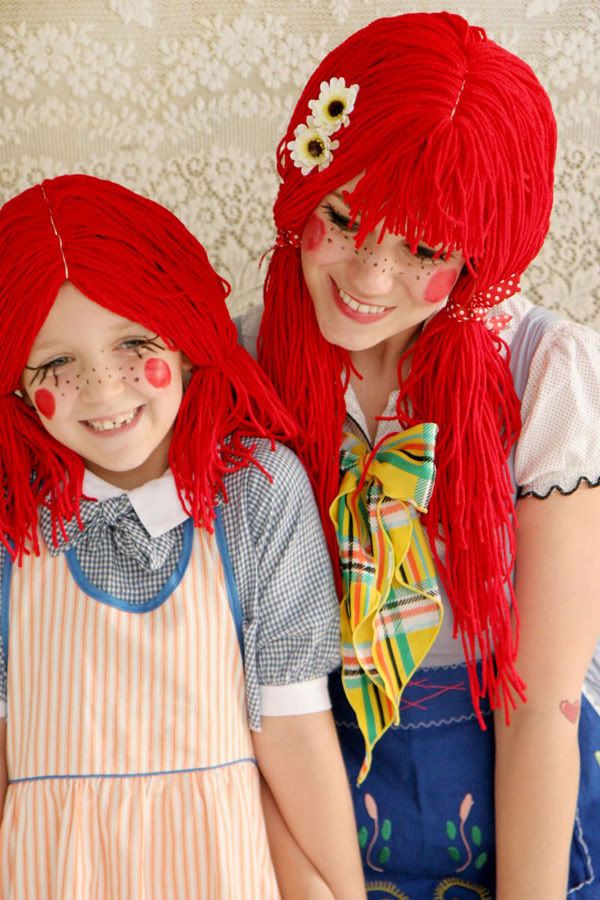 Katie and her little cutie Hope are hands down the sassiest pair around! Katie is super talented and crafty so this shouldn't surprise ya. I first spied this over on Katie's blog, Skunk Boy Creatures but you can see the full "How To" on A Beautiful Mess.
6. A NOVEL IDEA FOR IPHONE CHARGERS.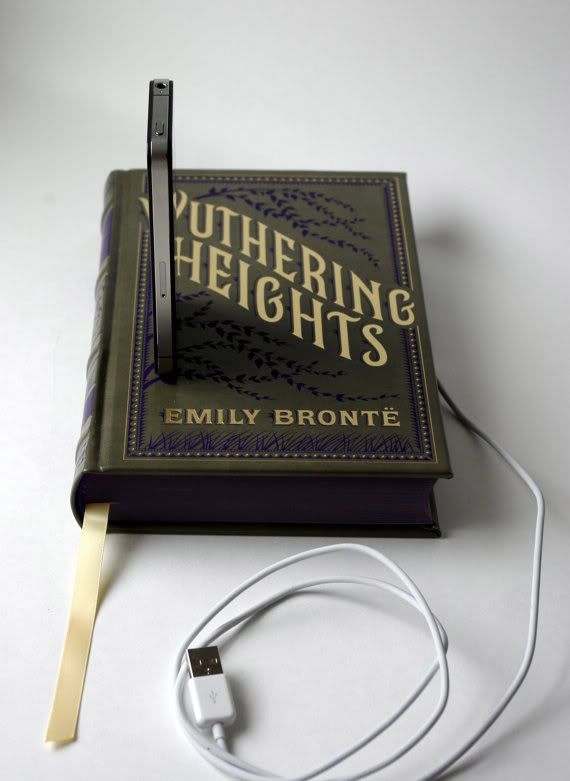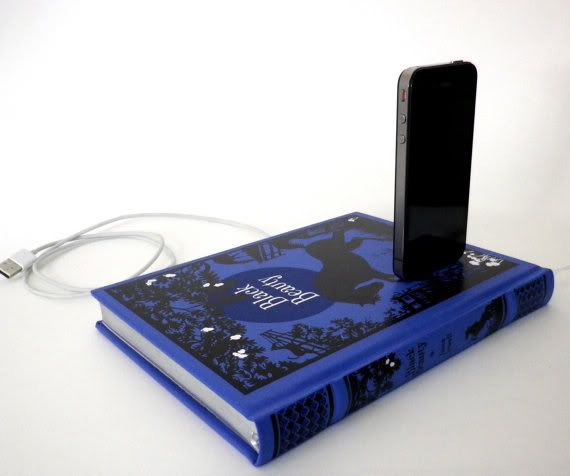 I've always wanted a bookcase that opened up on to a secret passage way. While that doesn't seem to be in the stars, these sneaky little chargers could be the next best thing! Get one here.
7. SPOOKY CUTE ART FROM TWEEDLEBOP.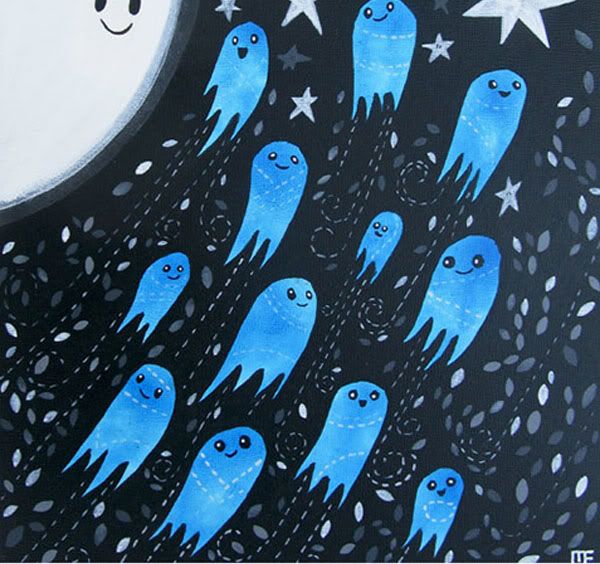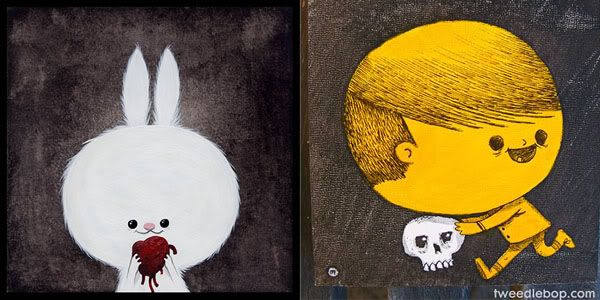 I love Michael Fleming's artwork. While it's perfect year-round, his creepy cute paintings and illustrations especially fun for Halloween. Check out his site and nab a print for yourself here.
8. AHH, THIS NEVER GETS OLD.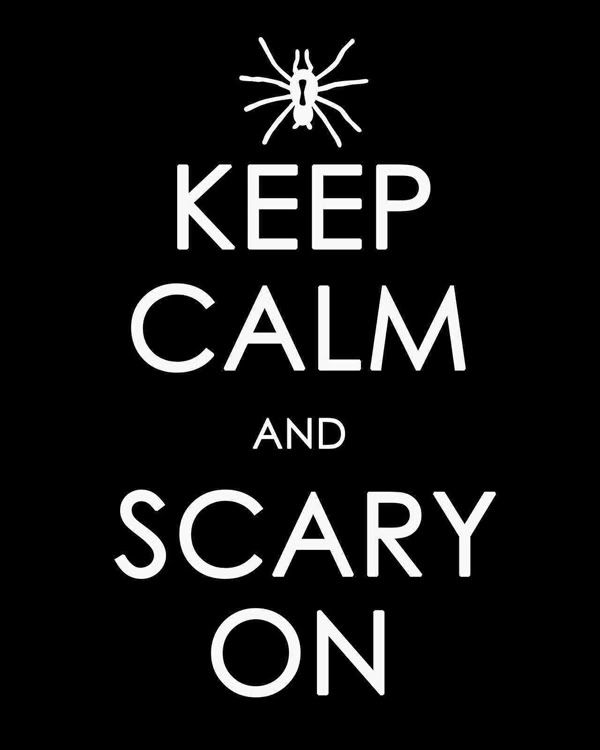 Just when you thought you were tired of the ol' Keep Calm and Carry On poster, comes this free, funny printable. Perfect for your front door. Print one out here.
9. HEY BATTA BATTA BATTA!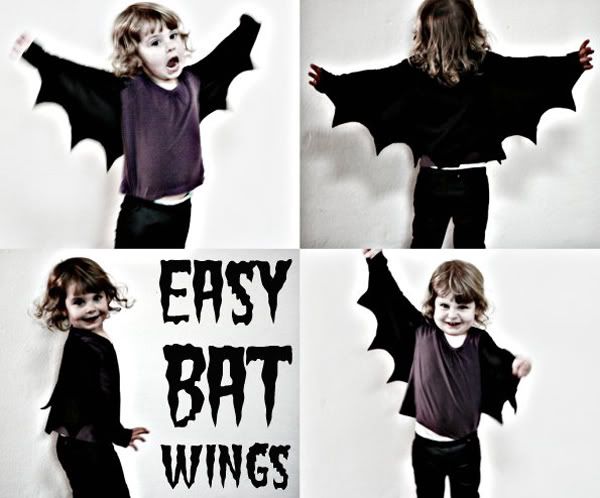 The adorable Cinti has come up with some easy peasy bat wings for you to craft! Seriously, bat wings are the new superhero cape! See more over on My Poppet.
10. CAKEY SPIDER BRULEE.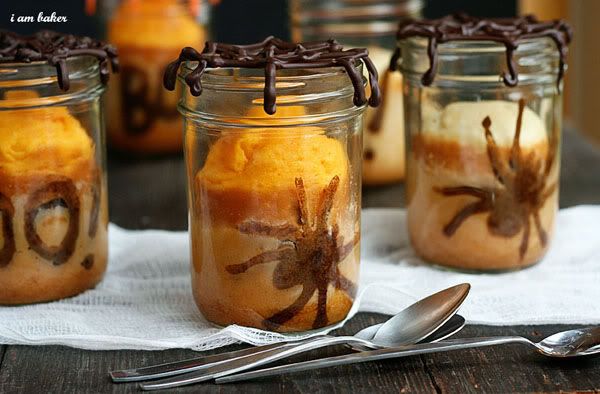 While these seem a tad ambitious to make, I loooove the idea of having to "crack" the chocolate spider web before eating. Mmmm. When you're done making me my caramel apple, you can make me one of these too! See how here.
BONUS VIDEO.
Ooooh creepy dolls. Patty Playpal….do you ever get the feeling she's going to replace YOOOOOU?
http://youtu.be/UUXqbE8bC_c