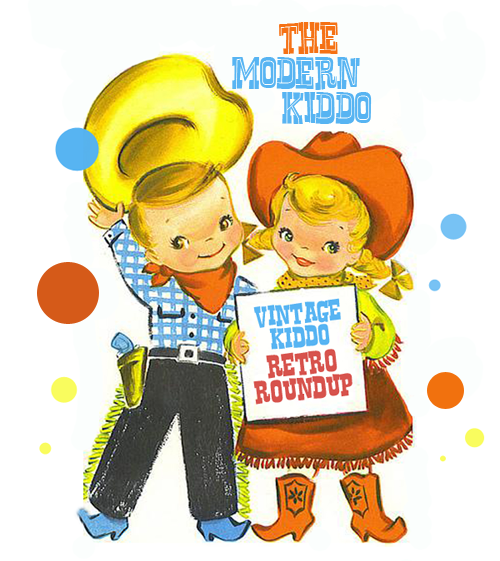 Did you have a lovely weekend?  There was a whole lot of wonderful weather to be enjoyed in the Bay Area and beyond. I however, spent the majority of it inside sick or tending to someone sick. Sigh. But of course that means that I had oodles of time to spend looking for some goodies to share with you online. Oh, and there are some real goodies here…
Behold, the world's most awesome jonjon.  I'd like a dress out of this fabulous plaid.  From Etsy seller, KidWonder.
Oh, this sweet little red, white and blue dress is just so sweet. I mean, look at that great collar! From Etsy seller, Pinkleberries.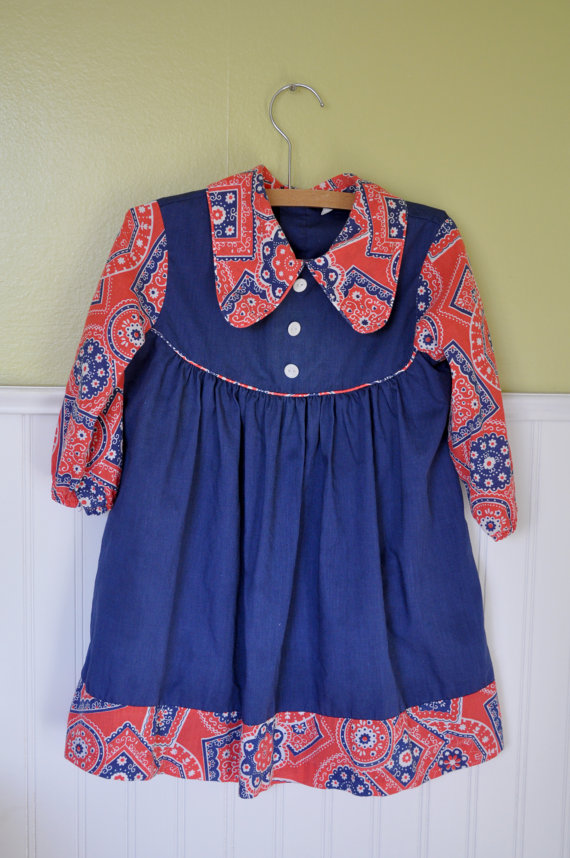 This little yellow romper is just perfection to me.  And the six little marching soldiers–just too much. From Etsy seller, Blue Bird Lucy's Vintage.
It's a good thing the Peach is too big for this wonderful lil' top or I would have bought it in a second.  The little duckies and the mallards? Insane!  From Etsy seller, Tiny Yellow Bird.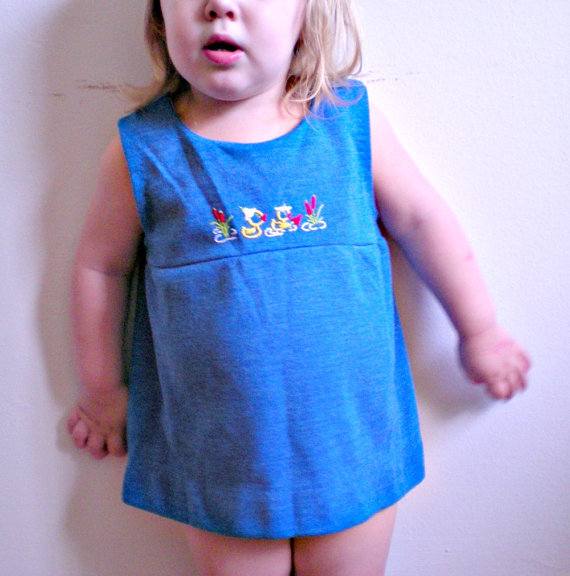 Blast off to reading fun with this wonderful astronaut book! From Etsy seller, Mad for Vintage.
You know I have a soft spot for cowpoke babies. And seriously, this little Western vest shirt combo was just perfection.  From Etsy seller, Potato Cake Vintage.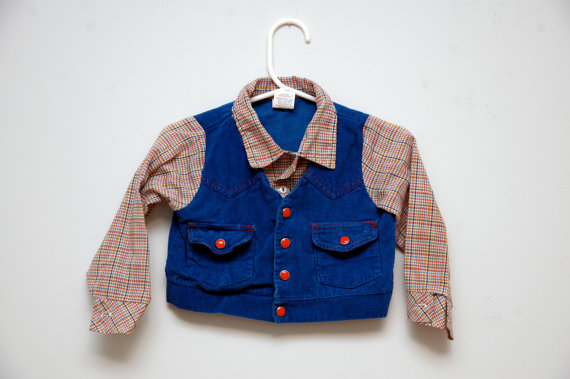 Clearly I must have babies on the mind because this wonderful little outfit with the sailor is just too marvelous not to share! It's a set! From the always marvelous Ms. Tips!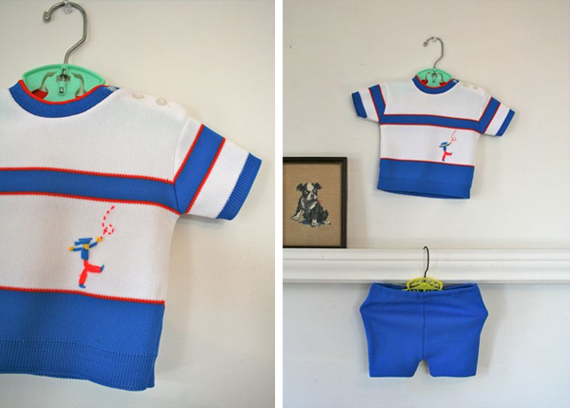 Perfect for the little girl who wears her heart on his sleeve! You'll be wishing you bought it come Valentine's Day! From Etsy seller, 3 Ring Circus!
I don't know who Ike is, but he must be pretty cool to have a game named after him! From Oopsie Daisies Vintage.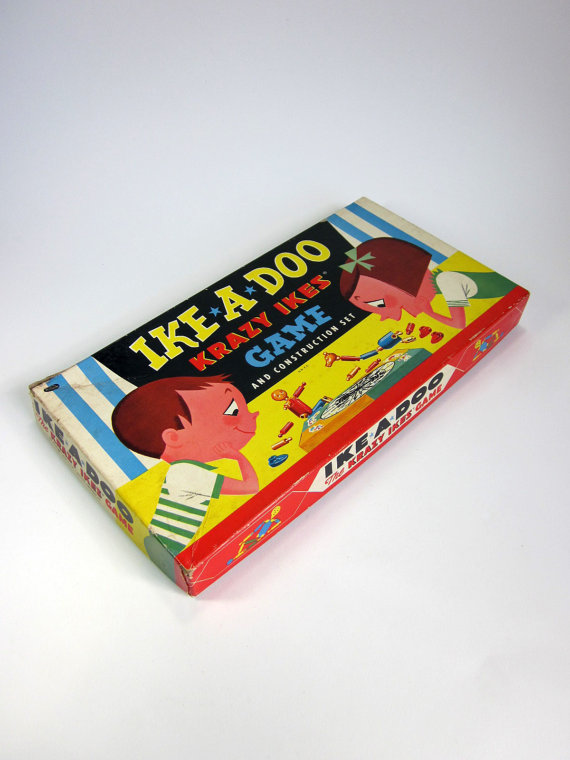 This vintage Fire King plate is great for the little picky eater who wants his or her food separated.  And would even look cute mounted on the wall too!!!  From Etsy seller, Sweet Lily Studio.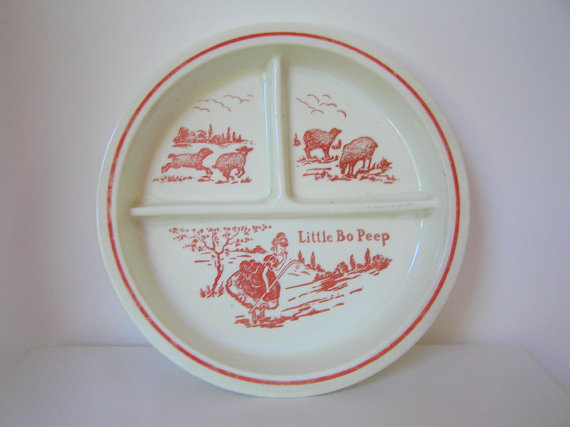 Happy Monday!