When we travel to Michigan I always have to rethink my wardrobe. What's cold to us here in the Bay Area (say the low 30s) Â is child's play out there (where weather can dip well below zero). And I usually find myself woefully unprepared. Snow boots? Huh? What about all my cute lil shoes?? But because we didn't have any snow this time, I didn't have to sweat the footwear and I could even wear tights. Whooo hoo!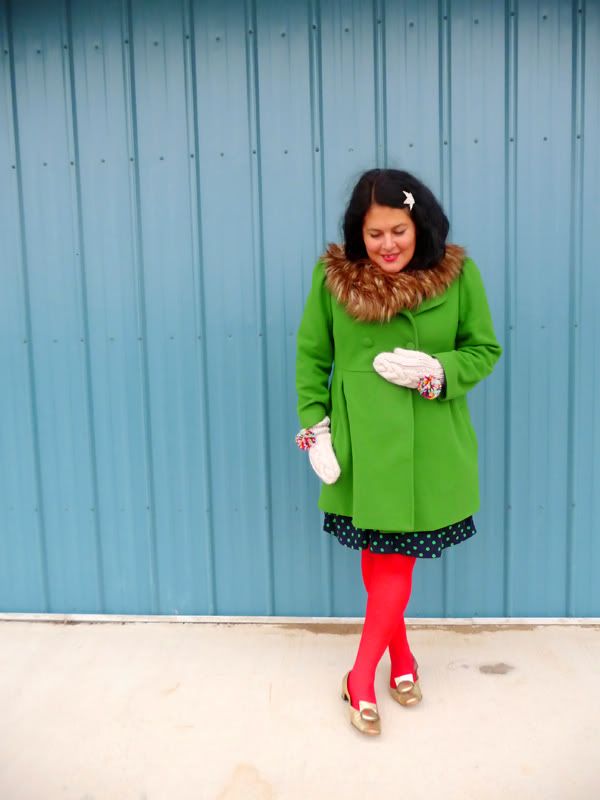 I found this sassy green coat at Old Navy last year and I love it. The collar is actually separate. It's a fluffy, fuzzy, faux fur dealie I got at H&M and I love it! It kind of transforms any coat—not to mention keeps me cozy.
Oh and here's what was under that coat….and what I wore on Christmas Eve while helpin' with dinner.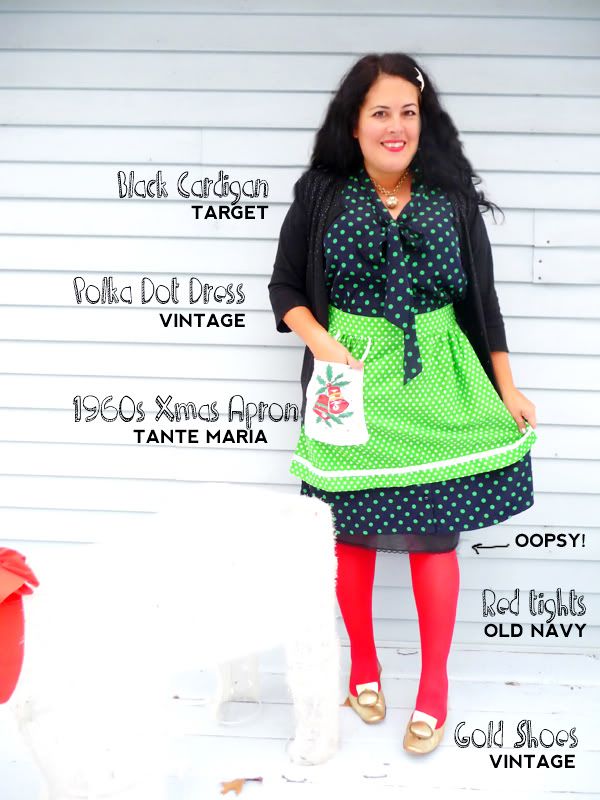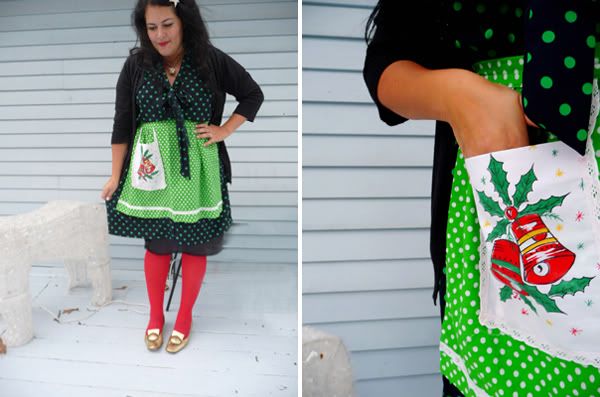 Accessories are my favorite things….a little hairclip. A fun necklace. A sassy shoe.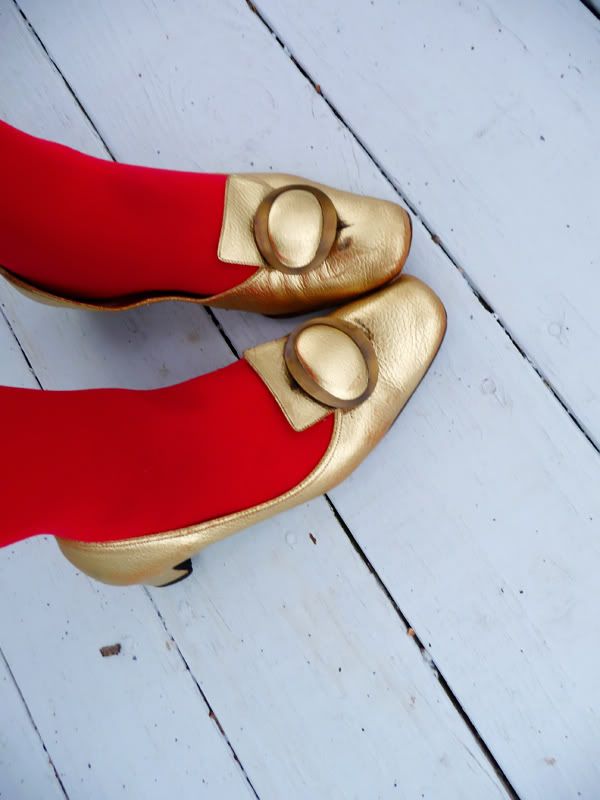 Of course the best accessories are sometimes a leetle bit bigger.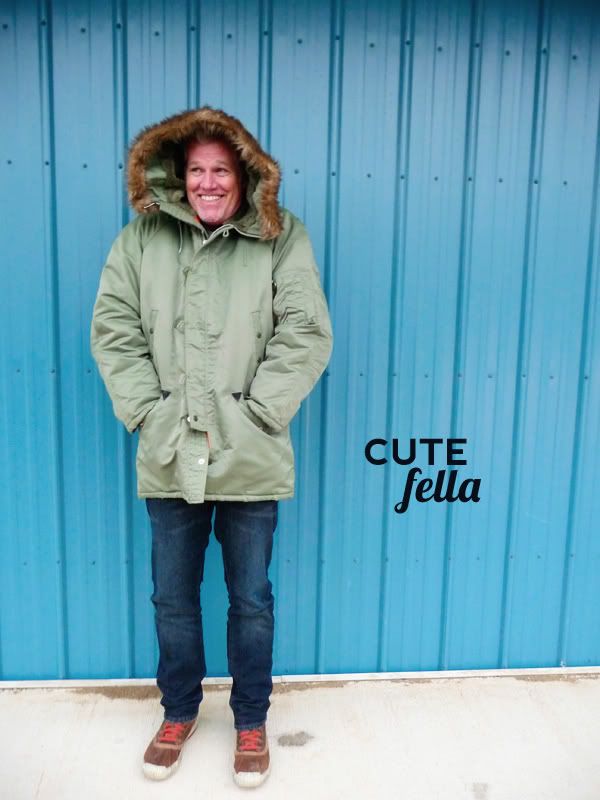 Kachow!