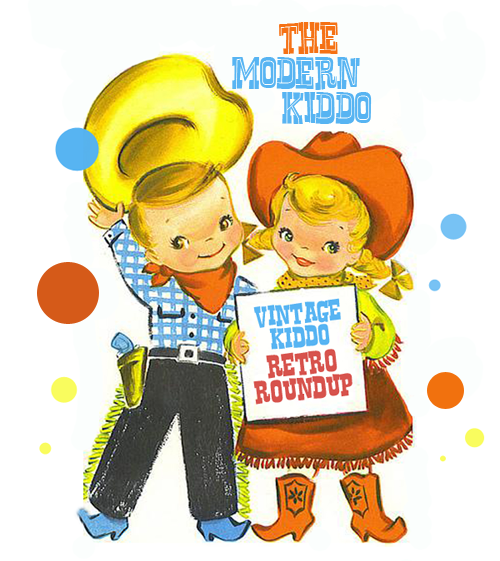 Well, I'm back in the Bay Area after a wonderful whirlwind of a weekend at TikiOasis!  Expect a post from me and Alix on this year's TikiOasis because hoo boy was it a blast! You'd think I'd have had enough of vintage clothing, but alas NO! I needed more so doing this week's round up of vintage goodness was still so much fun! Enjoy!
This little apple shirt is heavenly–don't you think? From Etsy seller, Pushing Daisy.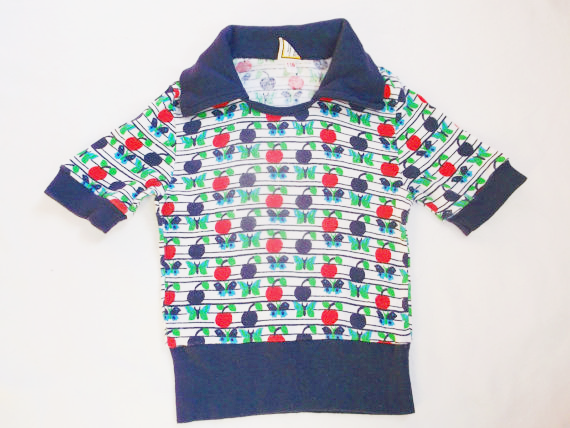 Lishyloo always has the best stuff and at really great prices too! Like this terrific vintage dress that includes two of my favorite things–the color green and polka dots!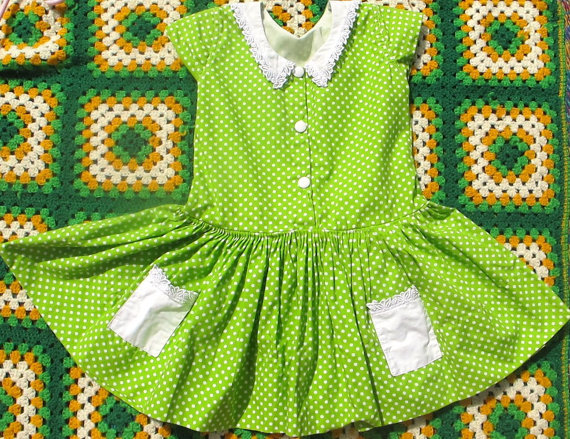 I'm dying over these adorable little sneaks!  With a touch of rainbow to make you smile! From Etsy seller, 1 Sweet Dream Vintage.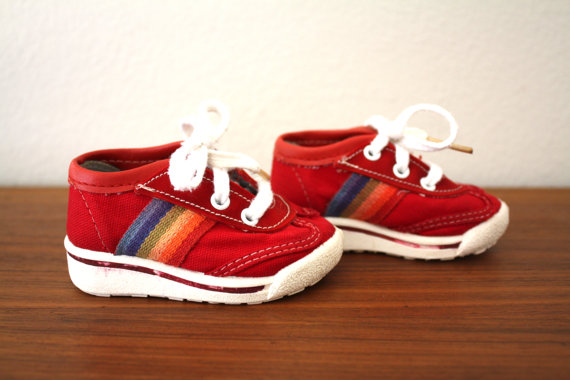 With football season about to start, this little two piece corduroy number would be great for a little fan to wear this fall. From Etsy seller, Stop the Clock Vintage.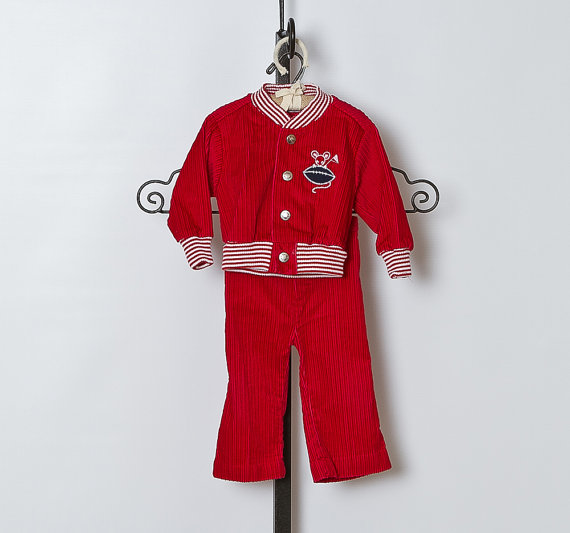 You guys know how much I love a good applique animal. Well, this little kitty is killing me with its summer hat AND what looks to be skates. Gotta love these overalls! From Etsy seller, Dirty Birdies Vintage.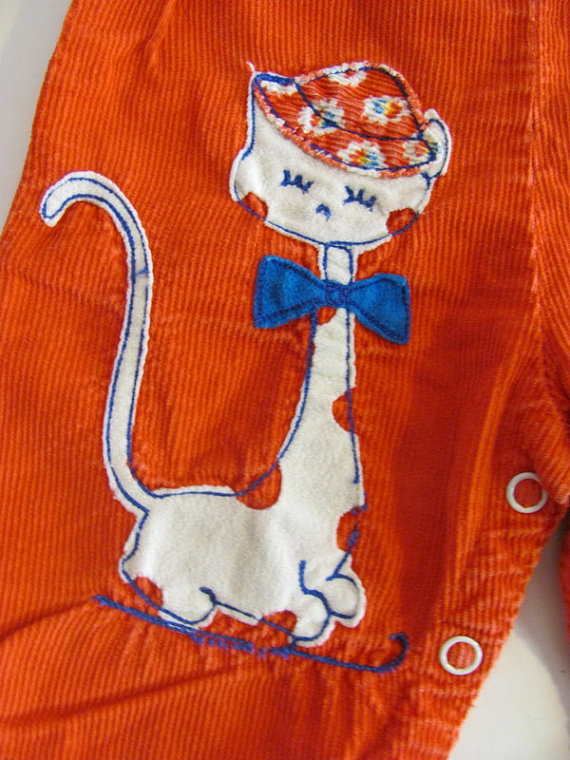 These wonderful little vintage bibs would be a great prezzie for a shower for a very special friend or for your own wee one! From Etsy seller, Tarragon Vintage.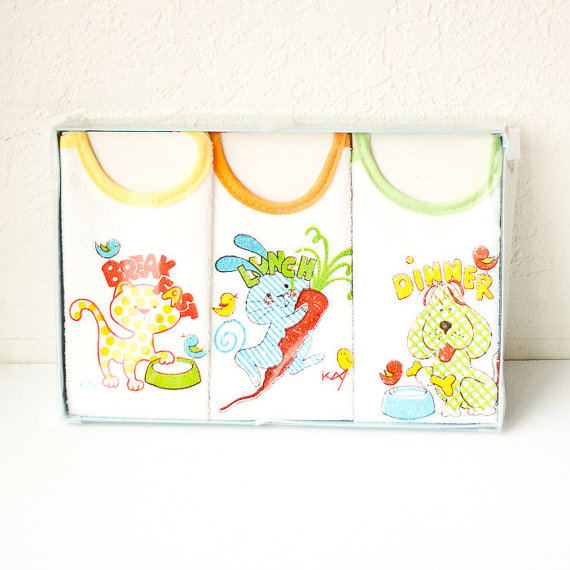 I'm crazy for these vintage polyester hounds-tooth pants!   A nice break from plaid. From Etsy seller, Crushed Crinolines.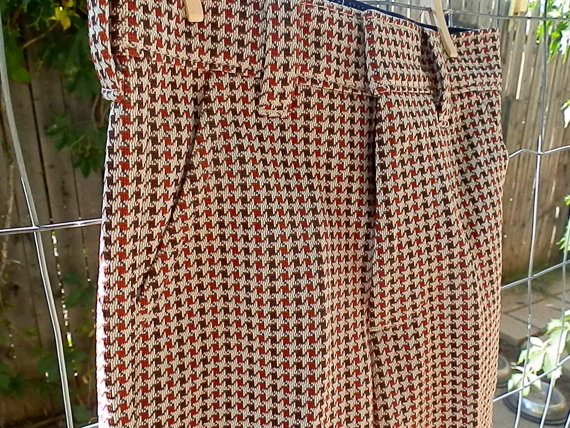 I don't know where Mary went on her vacation, but all I care about is where she got those sweet spectacles! What's yer shopping secret Mary? Someone please buy this great book. From Etsty seller, All Night Garage Sale.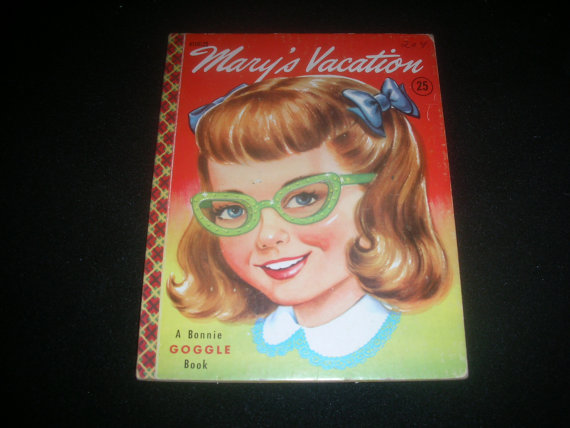 In prep for next year's TikiOasis, I post this very nice gray tiki shirt. From Etsy seller, City Sparrows.
I'm contemplating buying this myself as the medical kits today are quite honestly crap in comparison to this original Fisher Price set from Etsy seller, Ruby's Originals.
Happy Monday, folks!