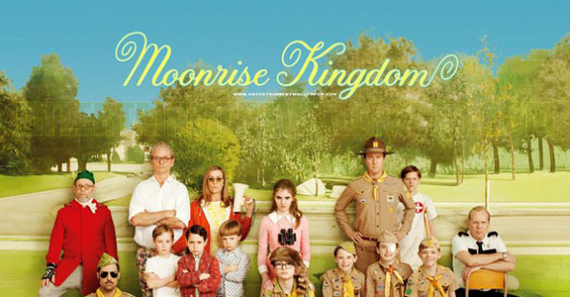 I just saw Moonrise Kingdom. Again.  For the third time.
Something about the movie just gets under my skin in a good way. I could probably write an entire post on my love of this movie alone. Heck, I could write a whole post on how much I love Francis McDormand's fabulous wardrobe of vintage Lily Pulitzer dresses worn with Aran cardigans and galoshes.  I rarely buy movies, but this one I know I will own and watch whenever I'm feeling blah and need a bit of cozy in my life.
But I must admit I feel that way about almost all of Wes Anderson's films.  Rushmore movies me to tears.  Life Aquatic has a very special place in my heart. And don't even get me started on the Royal Tanenbaums. Everyone has their favorite Wes Anderson moments. I particularly love when two characters are in closets!
But what does an uber Wes Anderson fan go for little mementos of the film that can make them sigh with happiness when they look at it? Why Etsy, of course, where there are tons of crafty folks equally obsessed with Wes Anderson. Sweet!  Here are some of my favorites.
I'd so wear this necklace from Etsy seller, Coffin Rock Shop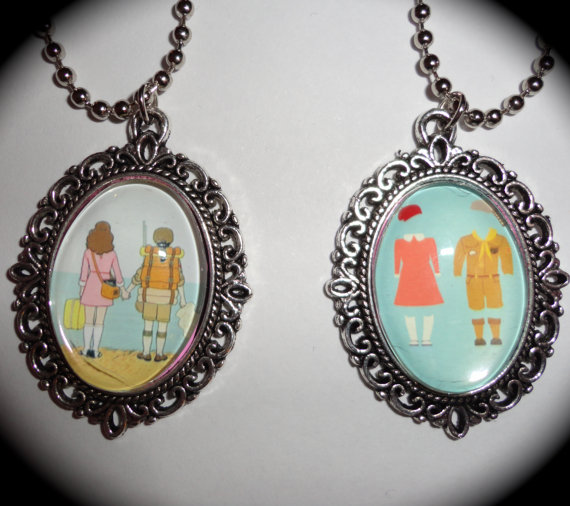 Remember when Max gave Herman Blume his other Perfect Attendance pin. Yeah. I cried too.  And now you can have those pins too. From Etsy seller, Steve Zizzou.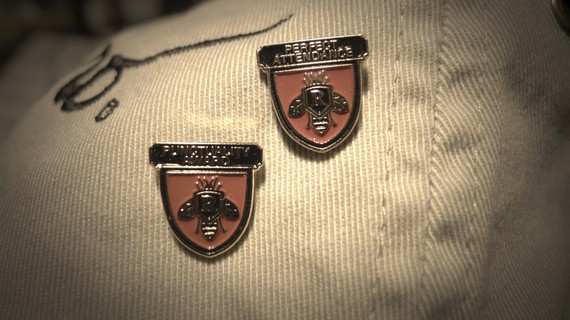 These cufflinks from Angela Grace Jewelry are perfection and a sweet ode to the Fantastic Mr. Fox.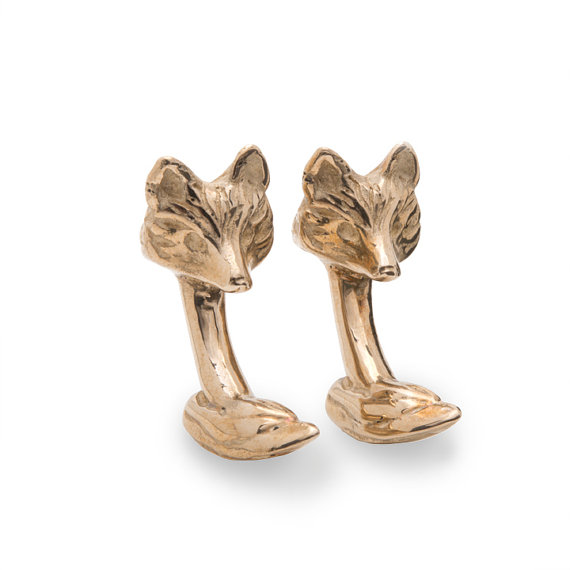 This little gem is just too perfect to not love. And want. And buy! From Etsy seller, Clementine Clay.
Tote your Wes Anderson love around in this loving ode to the Darjeeling Limited bag. From Etsy seller, SuPmon.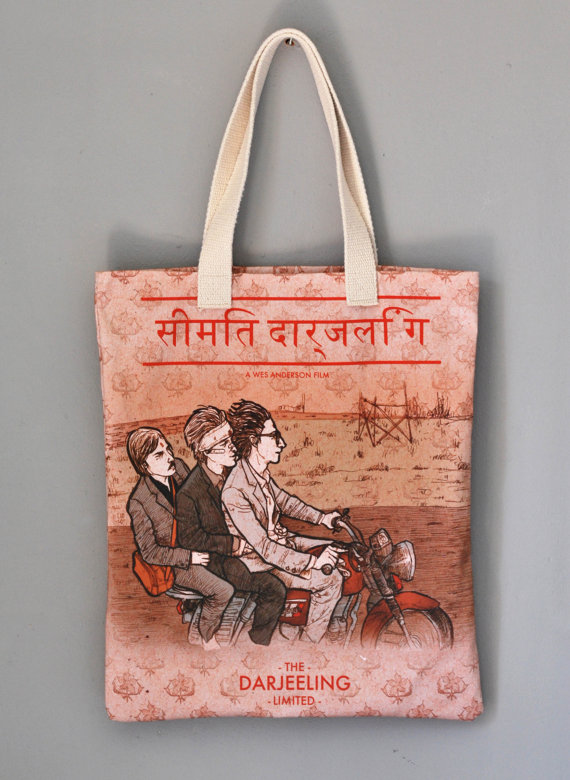 Ha! My favorite Bottle Rocket quote! From Etsy seller, GracyMay.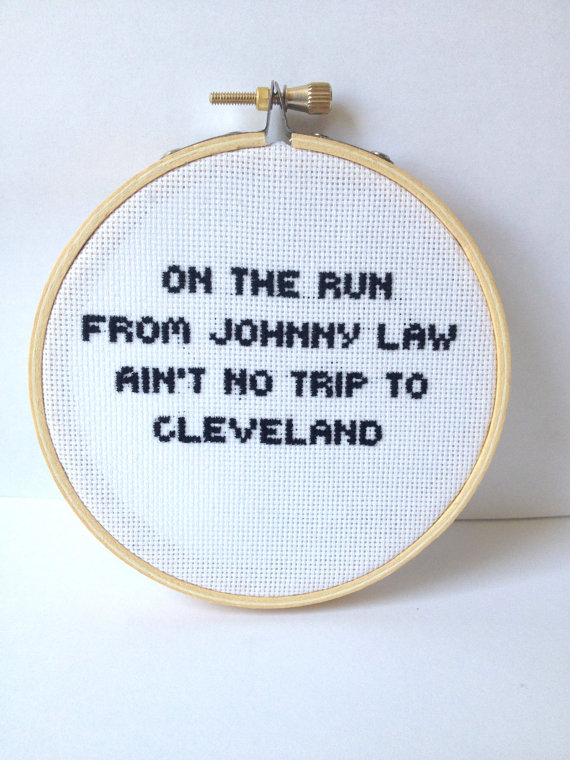 And the posters. Oh, man. I want them all for my Wes Anderson shrine I need to make.
This Royal Tanenbaum's portrait quartet from The Drew Bank has my heart.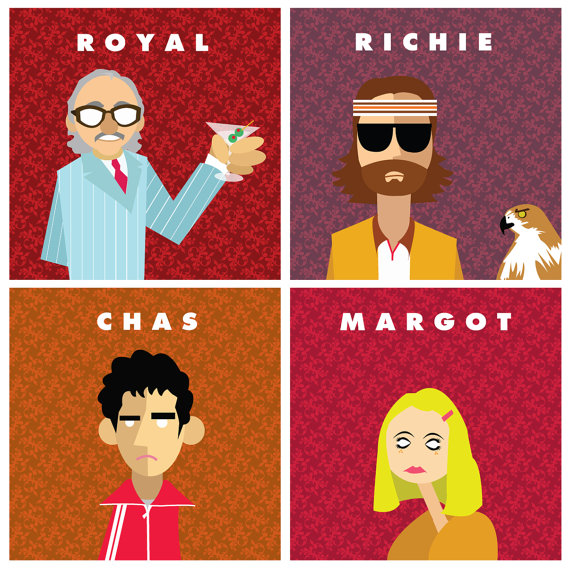 However Monster Gallery has such endearing Wes Anderson movie inspired posters. Sigh!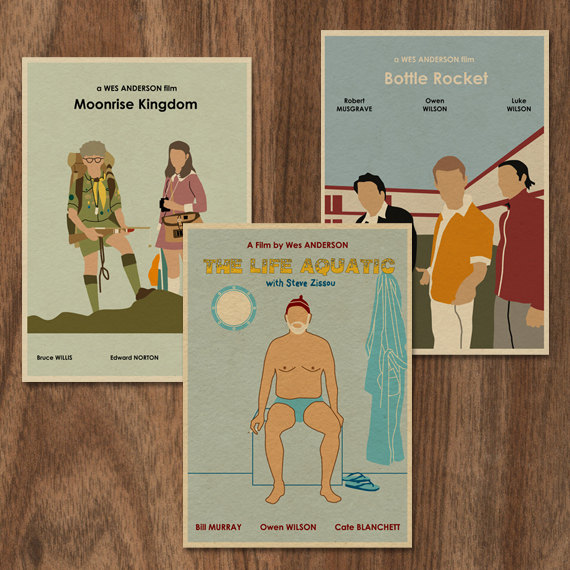 Don't even get me started on the genius work of Etsy seller , Cladia Varosio. Love.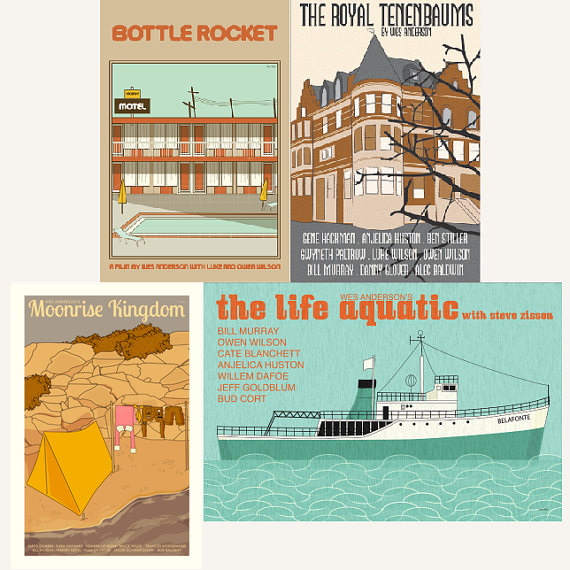 Intern, get me a campari.  Oh, Steve… Genius. From Etsy seller, Michael Sapienza.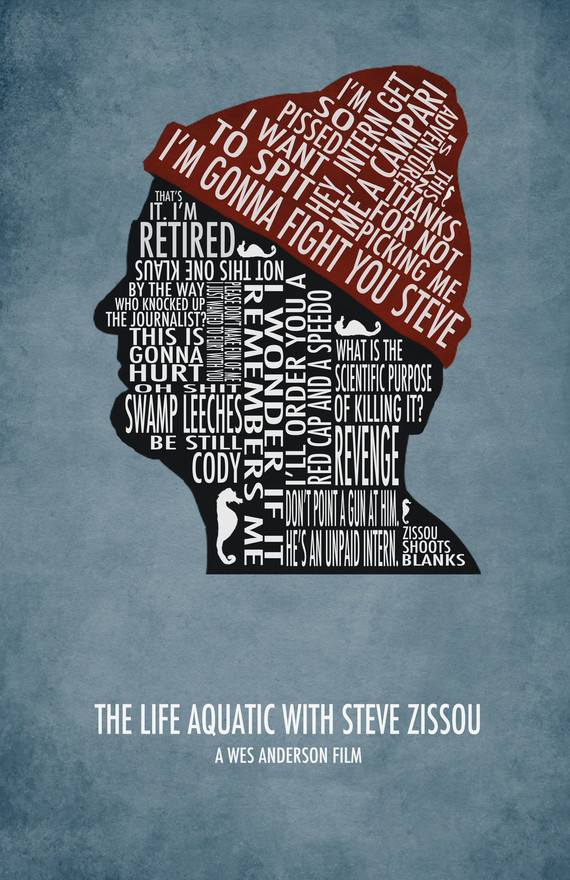 Oh, man, that was fun to find all of these great pieces.
I'll leave you with one of my favorites, right now. Enjoy!
Sob! I'd love to know–are you a Wes Anderson fan? And if so, what is your favorite Wes Anderson movie/scene?