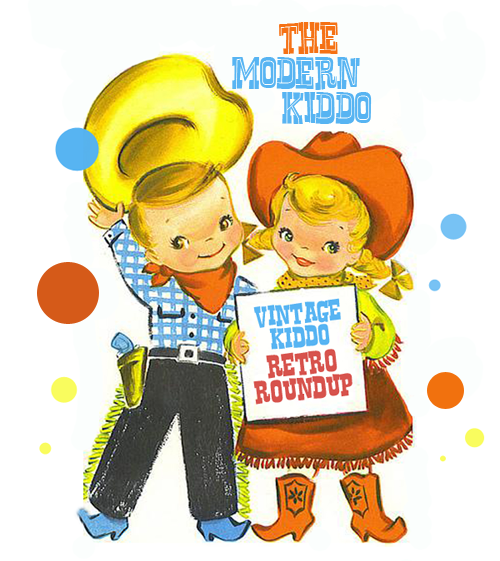 Happy Monday, folks!  I love the weekend before Thanksgiving!  It's perfect for getting everything ready for that wonderful meal. I plucked through some foodie magazines to come up with what I think will be a lovely Thanksgiving dinner. I'm contemplating a bacon maple turkey–a mashup recipe of my own. Wish me luck, folks!  But I of course had a bit of time to create what I think is a dandy little round up of vintage goodies to share with you all. Enjoy!
Who doesn't love smiley happy pears? And put them on a little girl's shirt? I love it! From Etsy seller, Little Part.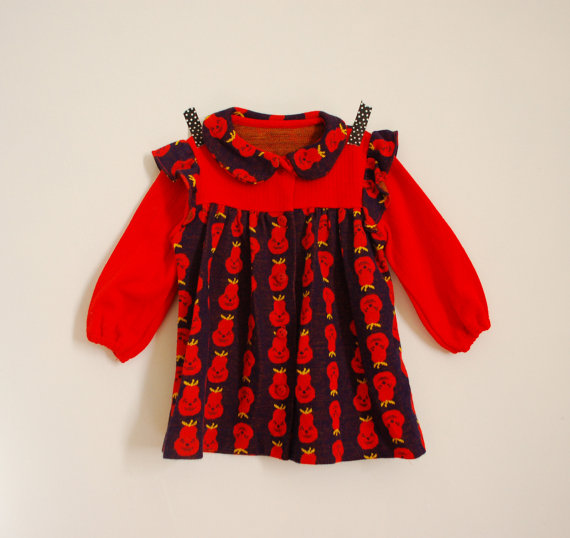 Soccer anyone?  And I love the pop of yellow in the sleeves! From Etsy seller, Ivory Berry.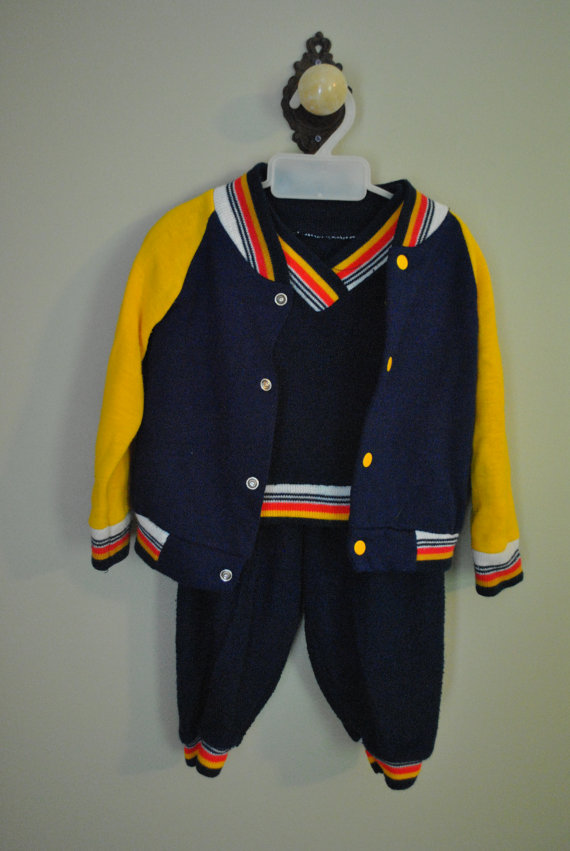 Now that we are officially in sweater weather, this little a wonderful little cozy sweater for a new little girlie!  So charming! From Etsy seller, Bondplace Vintage.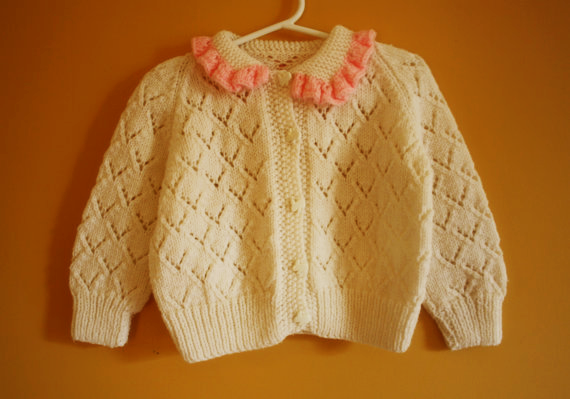 Cha cha cha! I want the outfits on the girls too. From Etsy seller, Stop the Clock Vintage.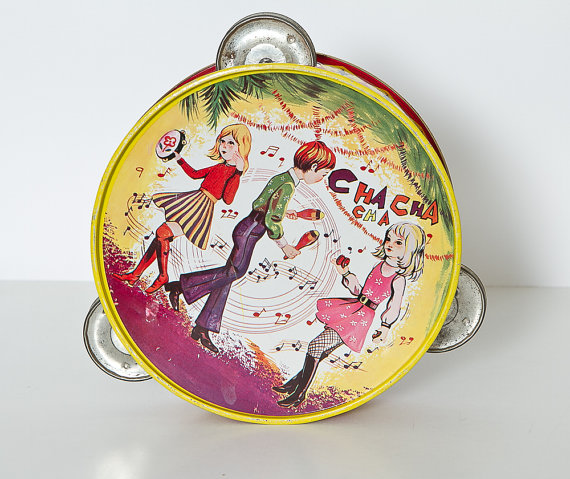 Every kid should have a pair of red shoes. And these are a great pair to start with! From Etsy seller, Countryside Peddler.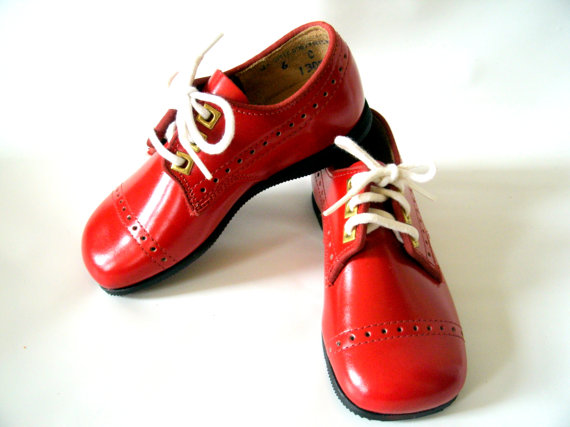 Oh man, I love this.  These velour tops need to come back HARD CORE!  From Etsy seller, Oliver's Forest.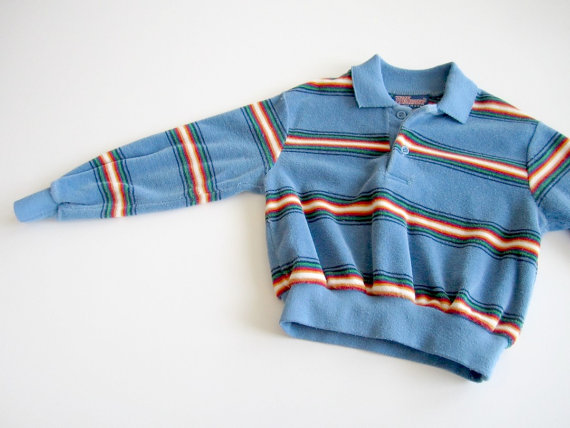 OK, one more sweater–after all, it's cold out there! A little Paddington Bear cuteness for you! From Etsy seller, GoodNPlentyVinty.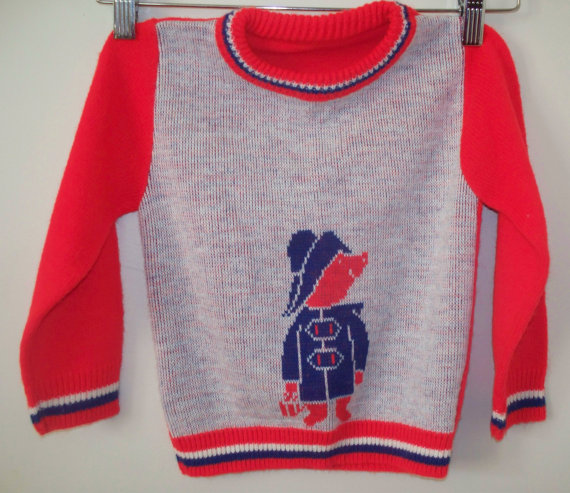 Here's a great way to extend your kiddo's love of Star Wars!  From Etsy seller, Retro Rocket Baby.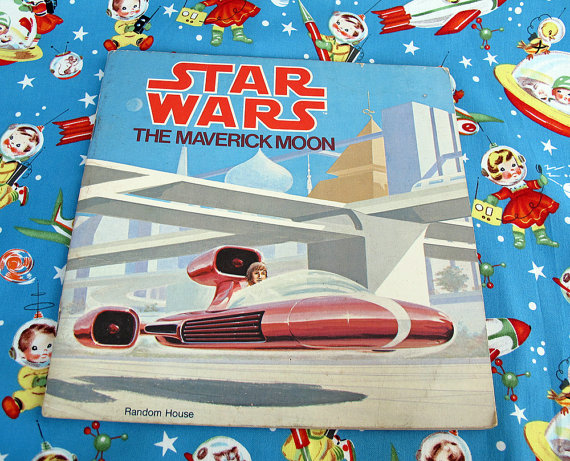 I wonder where this happy little duckie is running away from? Whatever it is, he's pretty gosh darn happy about his traveling ways on this darling little quilt! From Etsy seller, Vintage Goodness.
OK, I totally liked. One. More. Sweater. But this jolly little floral friend is perfect to put over a little velvet red dress for the holidays.  From Etsy seller, Ms. Tips.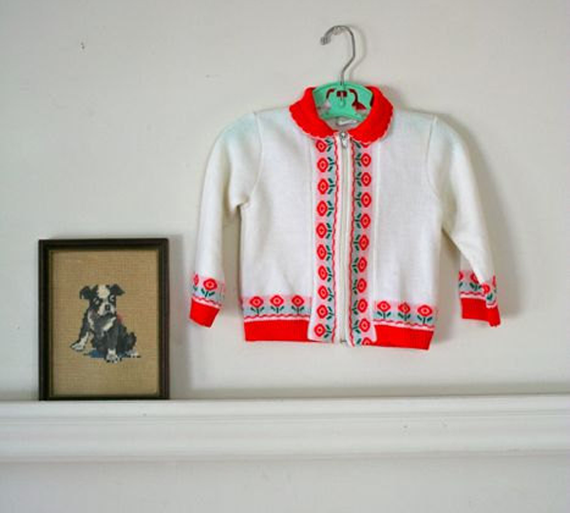 And speaking of velvet, next week, I'll be doing my annual velvet holiday outfits post! Get ready!!!
Happy Monday!