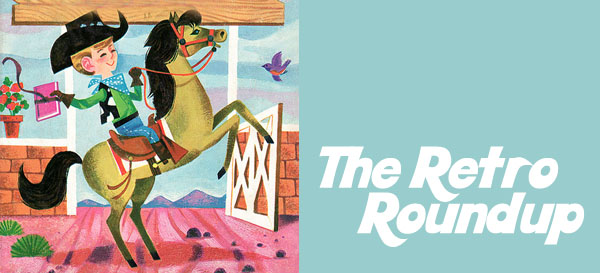 Well friends, I hope you had a lovely Easter if you celebrated it!  We sure did here with some great weather. A lovely city ham, buttermilk biscuits, asparagus salad, coconut cake and of course more Easter candy than I can even comprehend…  But inbetween keeping my sugar high going, I did happen to find some lovely items to share with you all today! I hope you enjoy them!
To me, this dress is perfection.  Simply put–perfection. From Etsy seller, Baxter Vintage.
Sears in the 1970s really created some rad stuff. Case in point–this sweet little number! From Etsy seller, Wee Little Ones Vintage.
Only dapper dandies need apply for this wonderful little outfit! From Etsy seller, The Doe & the Fawn.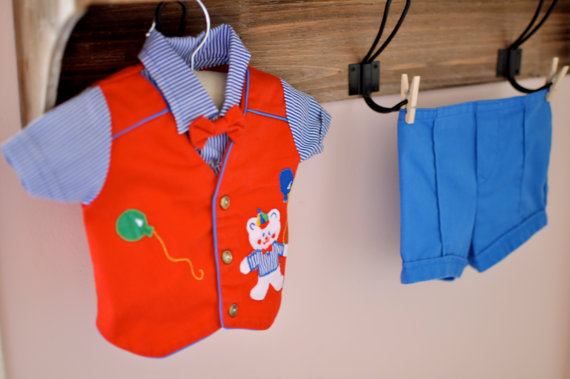 Oh man, I love these guys!  Look at Big Bird showing you the cake–now THAT'S love!  From Etsy seller, I Have A Thing For You.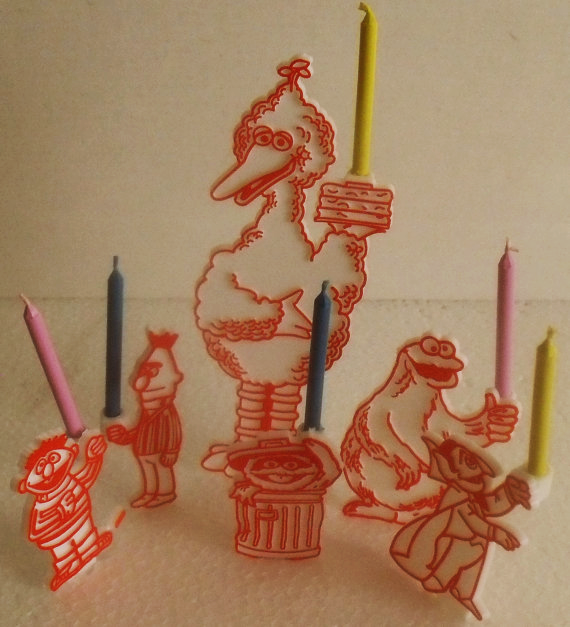 Yellow gingham is made for cute babies.  Especially when it involves a sweet little patch of teddy bear applique. From Etsy seller, Thrifty Vintage Kitten.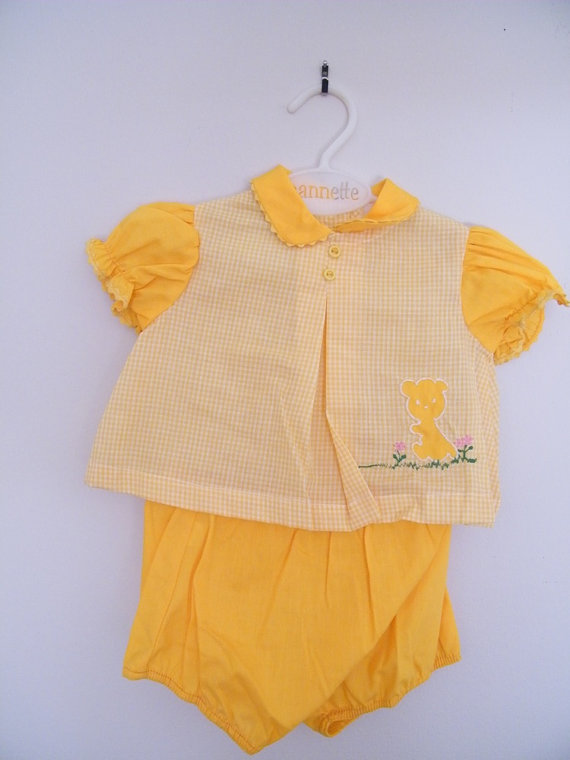 I almost never NEVER post items again, b t I saw this a year ago from Baby Shapes and I MUST post it again. It is too perfect for some lucky kiddo!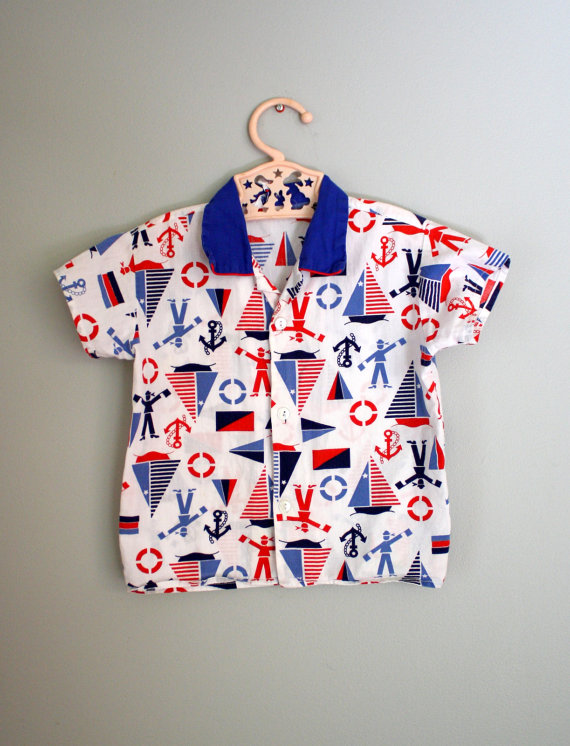 An apple a day keeps the fashion police away! Hee hee! From Etsy seller, Sweet Shop Vintage.
Why wear your heart on your sleeve when you can wear a flower? From Etsy seller, Storybook Retro!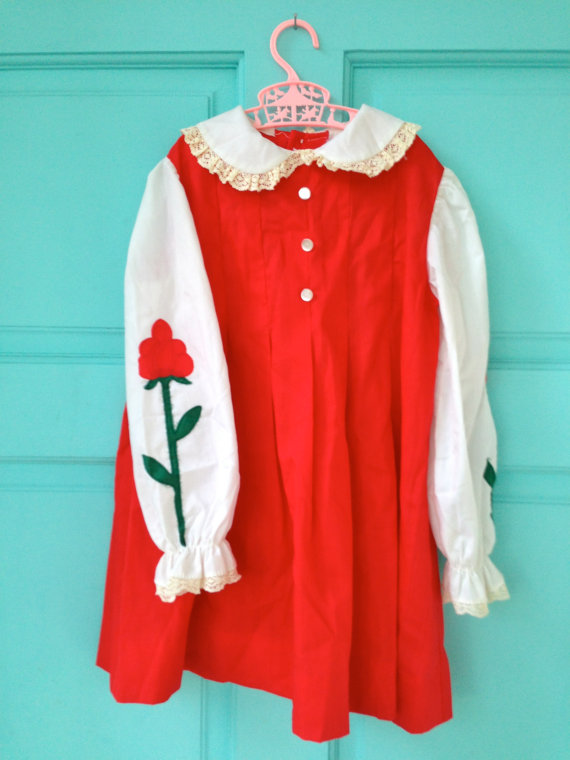 I know the Peach always wants her own special cup, so I know any kiddo in his or her right mind would want these sweeties! From Etsy seller, Evelynn's Alcove.
You do know how awesome these shoes are? Because I do! From Etsy seller, Lived In.
Happy Monday!