Most of the time when I'm posting vintage toys, there is a fair amount of nostalgia involved. Things I had. Things my girlfriends had and I desperately wanted but my never parents never got me and I'm still bitter about…helllo Dorothy Hamill ice skating doll. (As an aside I mentioned this story to Greg back when we were first dating and one birthday he got me THE DOROTHY HAMILL ICE SKATING DOLL. That was when I knew this was a man to marry….)
But I digress. So like I was sayin', vintage toy collecting usually involves a fair amount of nostalgia, but I loooooooove when I unearth something that didn't even know existed. And I've told you guys, I'm a vintage/thriftin' pro/know-it-all by now and feel like I've seen it all. So my eyes popped out of my head when I stumbled upon Debbie's Dream House. I don't know who this Debbie is, but girlfriend had my kinda dreams.

You can already tell that this is gonna be a goodie, eh? OK friends. Let's step inside….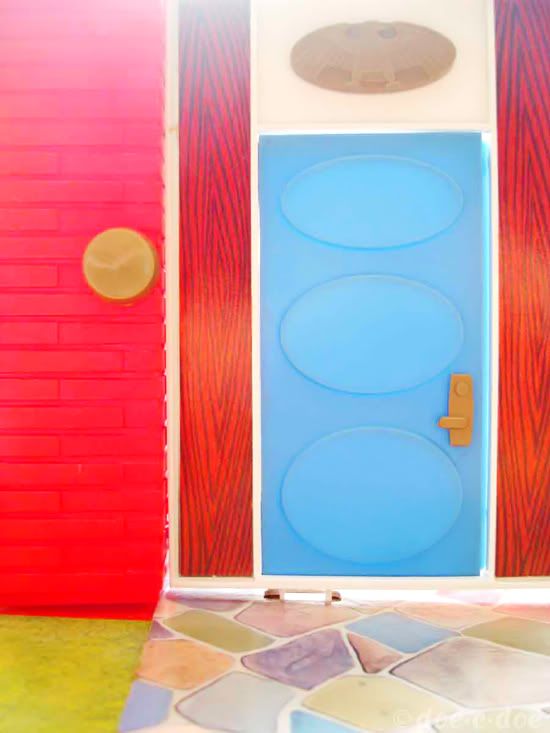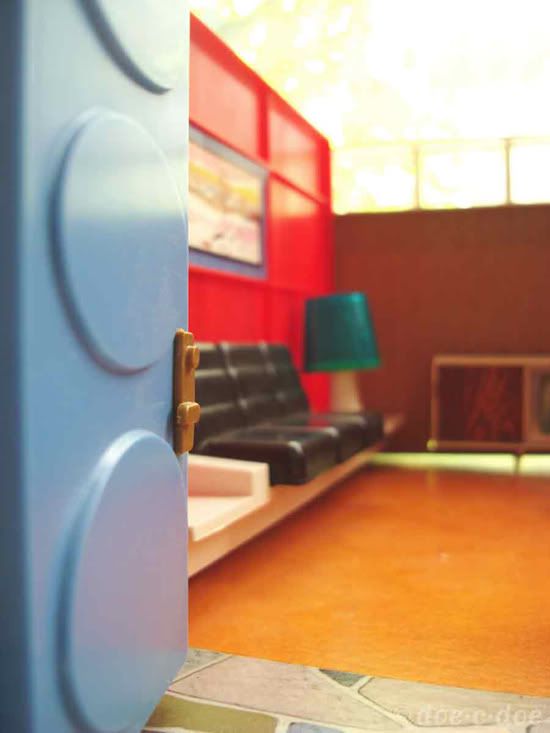 All together now….."Ooooooooh!" Debbie, I love what you've done with the place…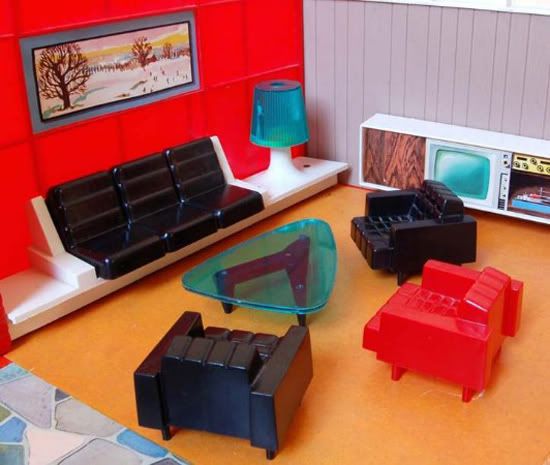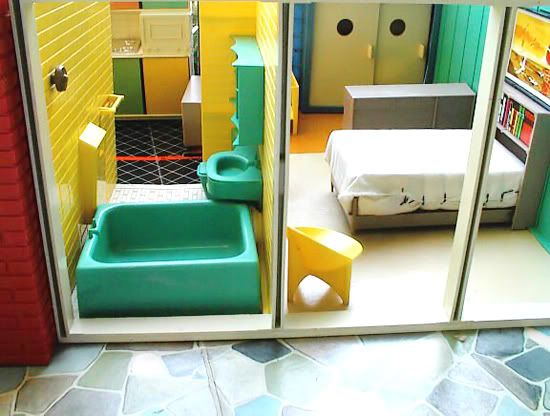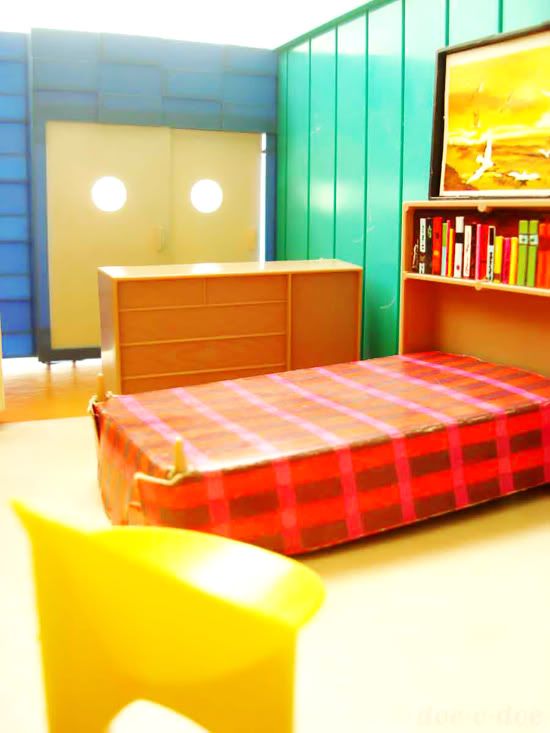 Incredibly, this pad came fully furnished. Please note that the light blue dining room table comes equipped with a LAZY SUSAN people. I'm dyin'….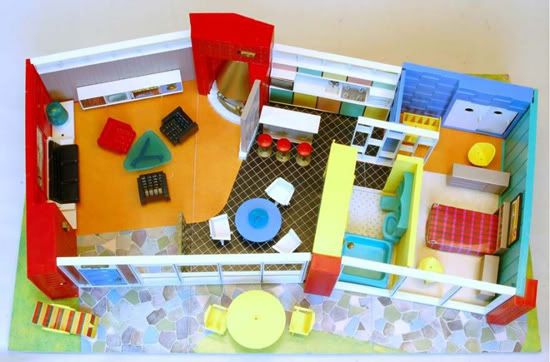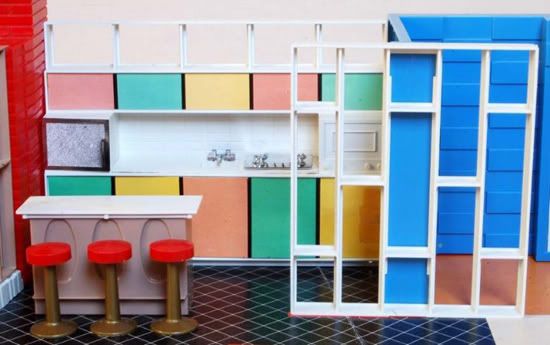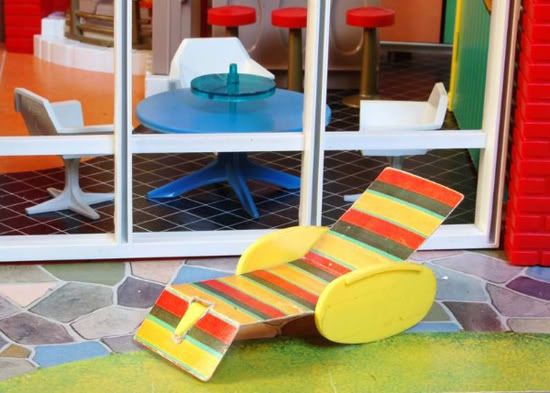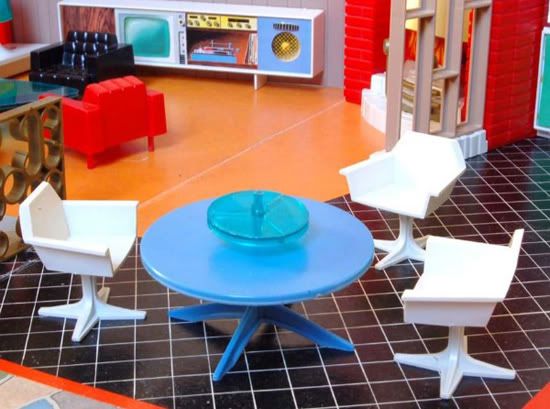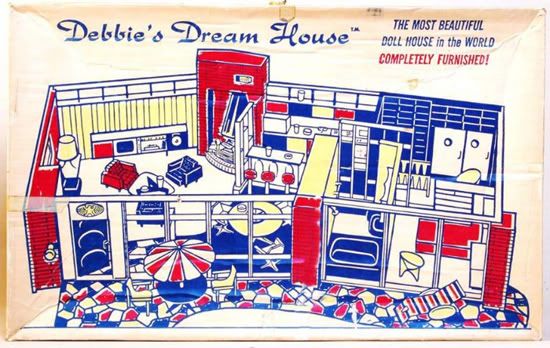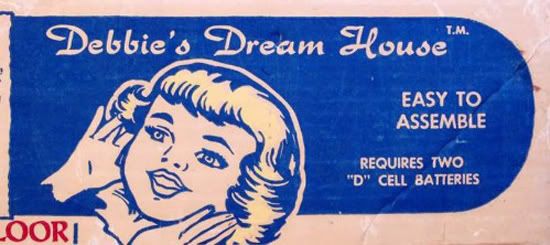 Requires two big "D" batteries…what for??? Did something light up? Spin? A doorbell?? Debbie, I need to know!
UPDATE! I found out….Debbie's house had a light up fireplace, working living room lamp and sweet mother mary, A WORKING DOOR BELL!!!!!! Amazing. Why does the doorbell seem like it takes this doll house up a notch to Cadillac of Dollhouses status?? Did anyone here have this beauty? Enquiring minds want to know!!!
Now don't knock anyone down as you race over to eBay to see if you can nab one of these suckers for yourself. (By the way, I already looked. All I found was Debbie's living room furniture….sigh.)
My next quest….to find out more about this baby: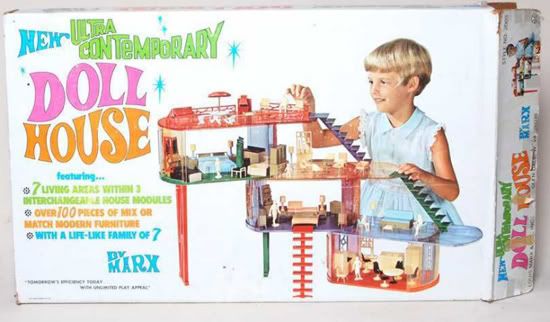 Want more retro mod doll house love? Check out this past post: Welcome to the Doll Haus.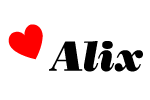 Pssst! You can get a home tour over at the lovely doe-c-doe blog.
Images: puppenhaus on Flickr, doe-c-doe, barbigirl