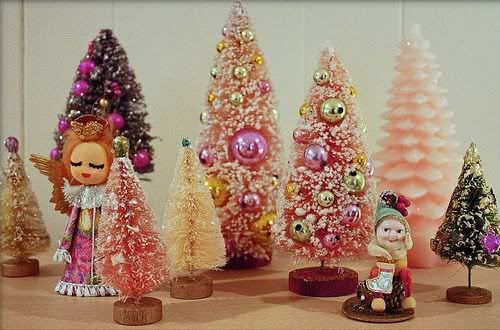 Every year Greg and I debate….real tree or vintage aluminum tree?? When Wolfie was a baby, we put up the aluminum tree. It rotates slowly and has a color wheel that gives the tree a lovely shimmer. I gotta say, it's pretty fab. We thought Wolfie would be transfixed and indeed he was. (Hee….look how little he was back then.)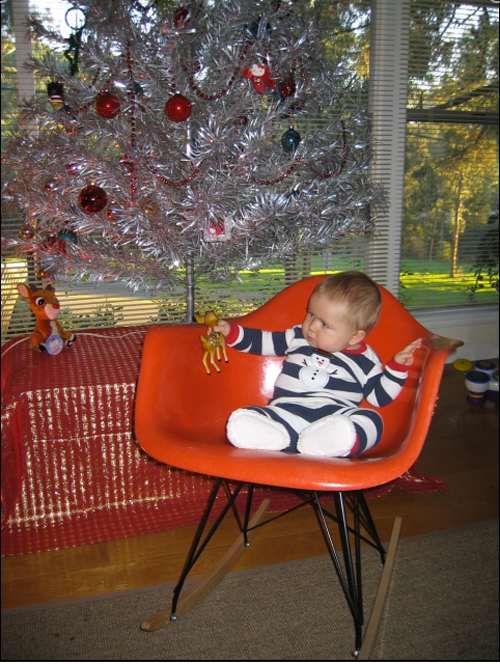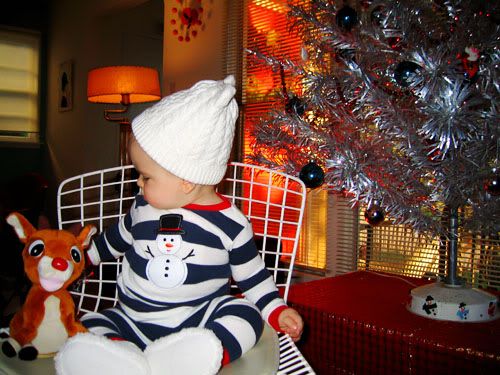 If I'm being honest, I think nothing beats a fresh, beautiful REAL christmas tree—the crisp bracing smell of pine is one of my all-time favorites. At the same time, there is something pretty magical (*hi jenny!*) about a sparkling, silvery tree!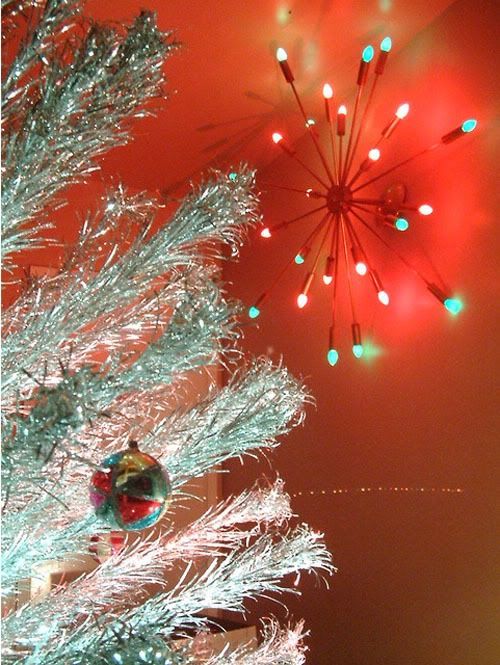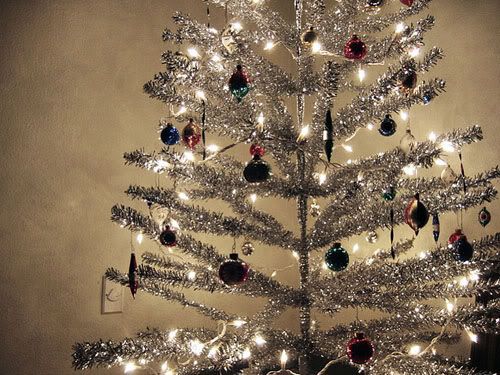 images: queen of subtle +Â rachel carr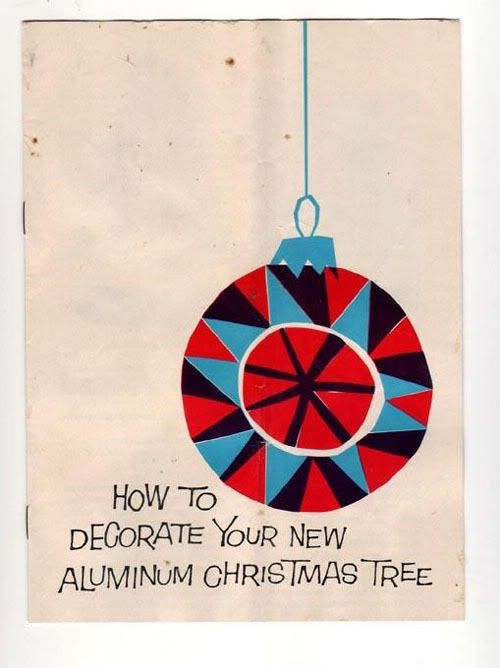 I love this couple below….as if the aluminim silver tree weren't enough—they tinseled this bad boy within an inch of its life. Aw yeah!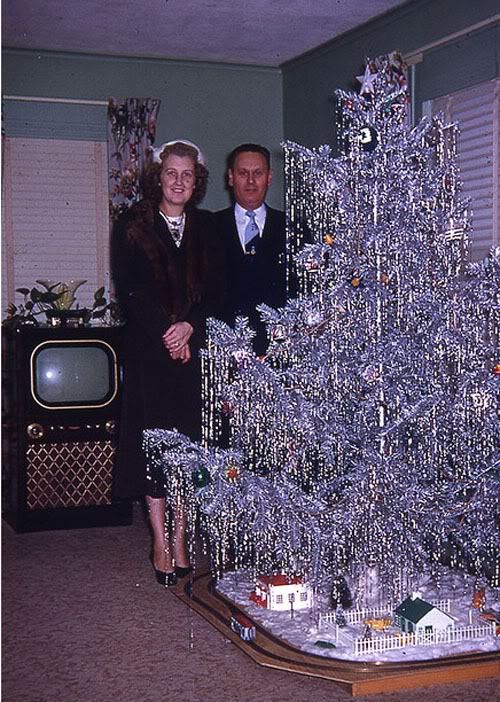 In addition to silvery trees, my other favorite vintage holiday treats are those sweet little Christmas pixies. Some have an innocent, almost wistful look while others have an impish playfulness about them. You can call them knee-huggers (like the little guy below), pixie or holiday elves. Either way, I love 'em all!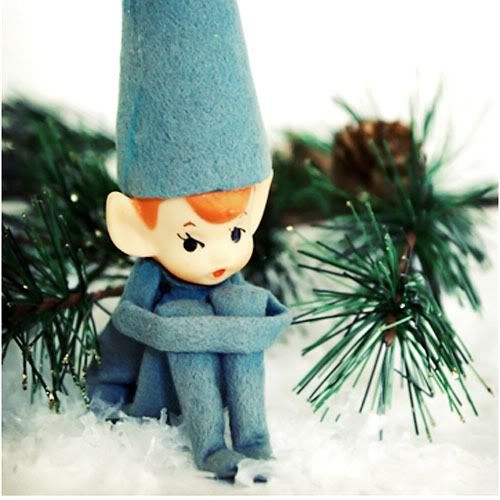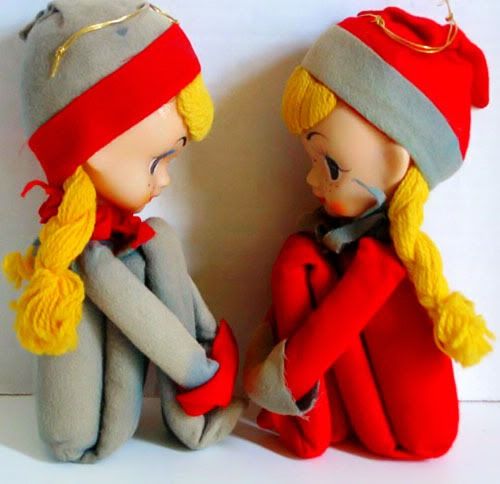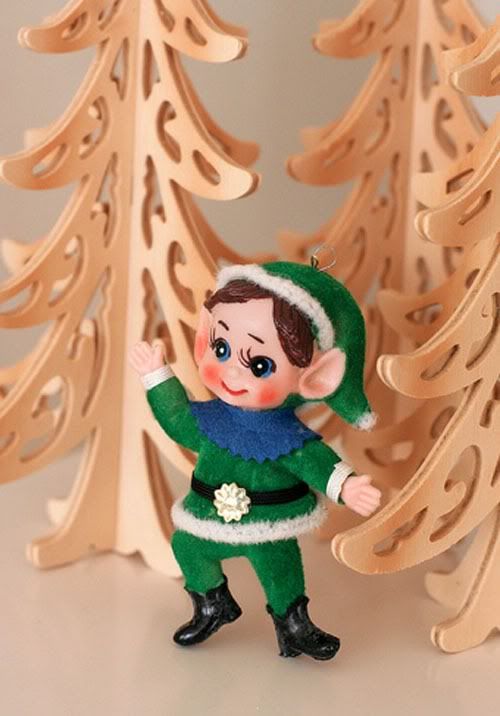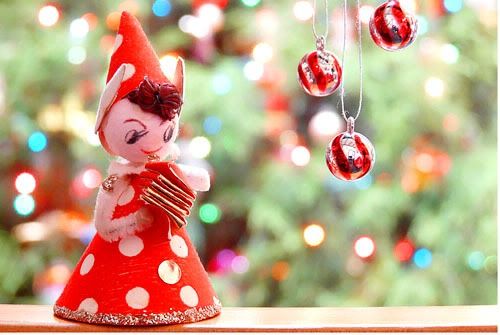 images: shartreuse, *julia, macaw-frey
I love when the pixies play musical instruments. Just kinda takes it up a notch, ya know?? These guys are all so so sooooo cute, with their little button black eyes.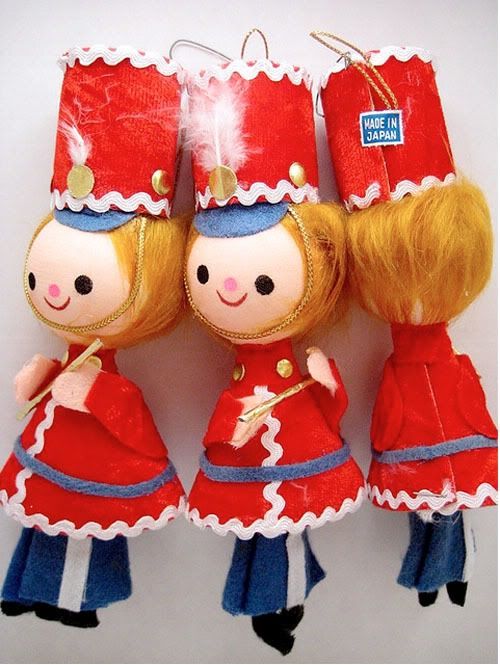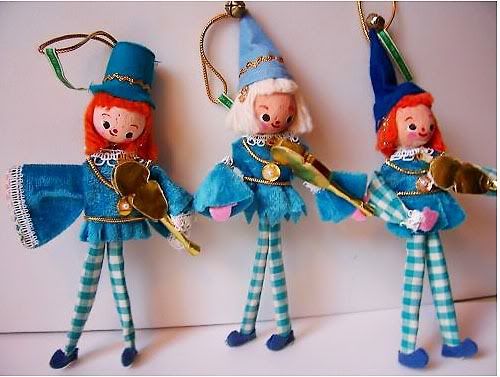 And before I go, I just had to share this one other Christmas favorite—these little holiday Dream Pets. I think they're just so charming and sweet with their little velveteen bodies! I have several little reindeer, a mouse, a Christmas Daschhund…they look so cute next to a bowl of pinecones.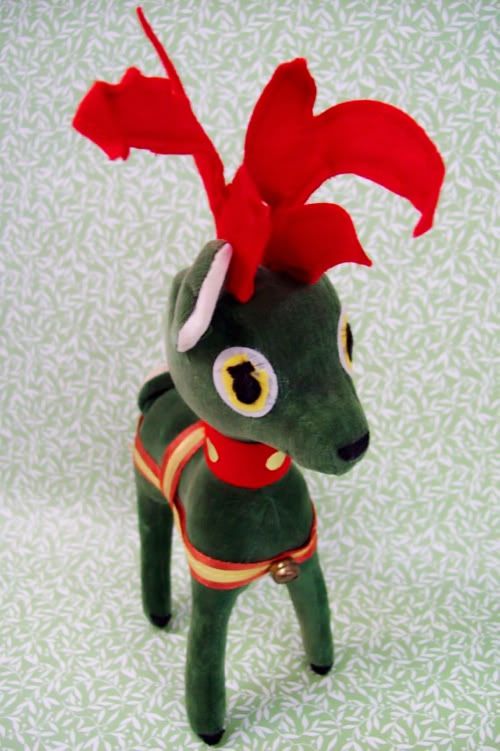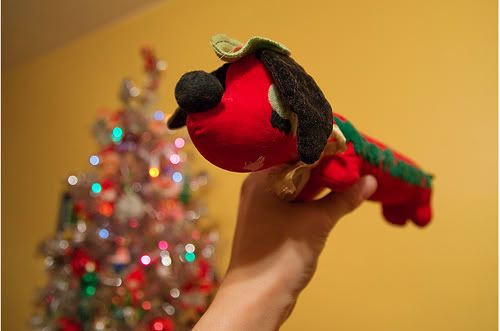 image: angela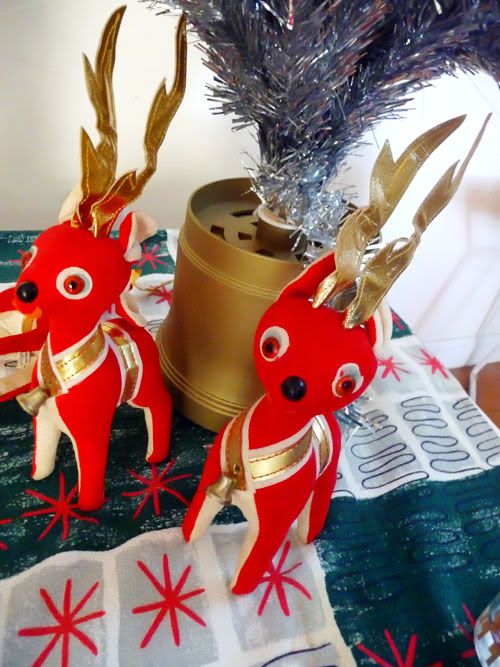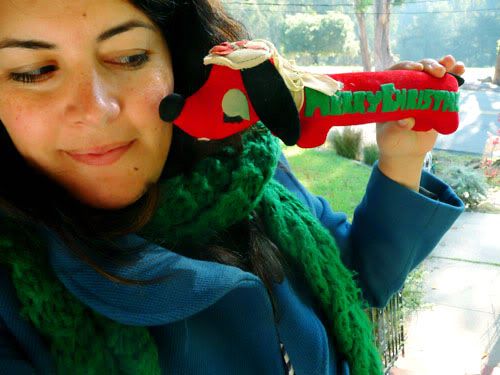 That's it for now….the count down is officially ON! We're heading to Michigan in a week to visit my parents at their lake house. From what I hear there is a crazy blizzard happening up there so I guess we'll be having a white Christmas after all. I can't wait! Now to just try and lick this dang cold I've had for the past 2 1/2 weeks. Argh! But I'm so excited to get away. I realized that I haven't had a week off since LAST CHRISTMAS. I think it's high time. We plan on sledding, seeing boat loads of movies and just straight up relaxing. How about you guys? Are you stickin' around or visiting relatives? I can't wait to trade holiday stories with you! Ooh, and don't forget to download my special retro holiday music mixes. Get 'em here.