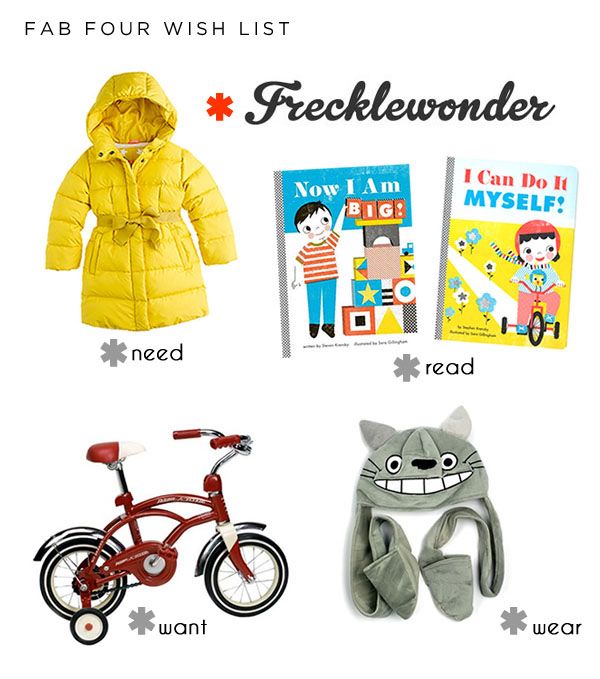 Hello friends! Shopping for the kid's is so much fun, but I have to admit it's tough to just keep it to four things. Here are four really sweet items I know my little girl Dorothy would just love to find under our tree!
want: I can totally see my Dotty girl zipping around the neighborhood in this awesome Radio Flyer Bike!
need: When the weather dips, she'll be super cozy, cute and colorful in this Girl's Powder Puffer in Yellow!
wear: We love Studio Ghibli movies around our house and this Totoro Hat is sure to bring big smiles!
read:  We love storytime and Now I Am Big &  I Can Do It Myself by Stephen Krensky would be a great addition to our growing library.
So there you have it friends! My Fab Four. What would you get your kiddo? xoxo, Jenny

Be sure to pop on over to Jenny's fantastic vintage shop, Frecklewonder. It's always filled with her gorgeous finds and at terrific prices. THANK YOU SO MUCH miss Jenny!!