Wow, we knew that silhouettes were having a resurgence but you guys weren't kiddin'! Our Simply Silhouettes Giveaway was a smashin' success: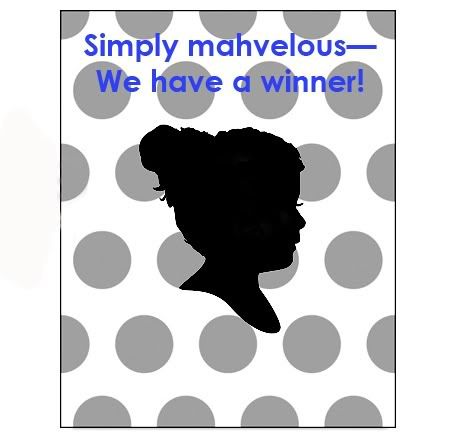 Congratulations to Linda of the lovely Burlap & Blue! For those of you who didn't win, we have another amazing and unique Giveaway coming up tomorrow—so be sure to tune in. And don't forget to swing by the fabulous Simply Silhouettes. Angela has her shop stocked with so many cute things (I'm especially fond of all the goodies in the Gifts section!).
Hope you all had an awesome weekend….