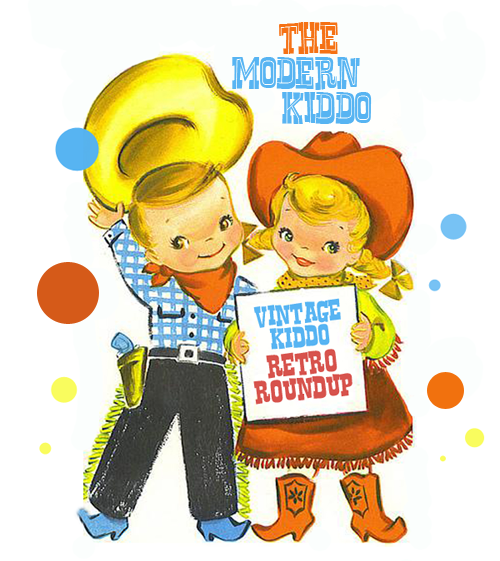 Well, we have less than two weeks left for holiday shopping and I'm sure you all are pretty much finished, right?  As I round out the the Peach's list of holiday goodies, I can't help but think back to what was on my own Christmas lists many years ago. So, I've decided to feature all of the goodies I wanted as a child on this Retro Round up. Some I did get and some, well… maybe one day.
FASHION PLATES. I played the hell out of this toy when I was a kid. My favorite was the gauchos with boots. Â Spectacular. From Ebay seller, Belmonddrury.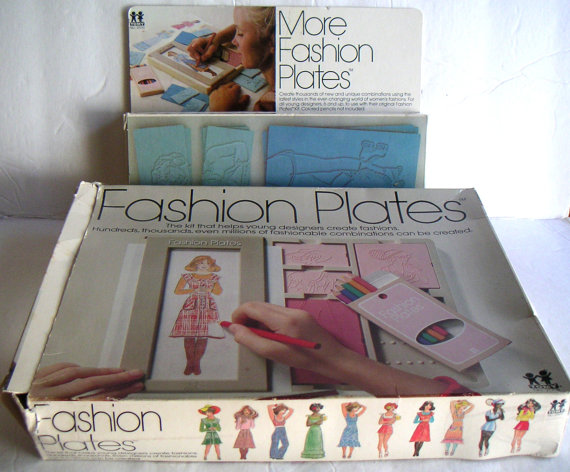 How many crappy half baked flat cakes did you make with THIS gem? Who knew it was powered by a lightbulb. Â Hmm… How to cook over a lightbulb cookbook is long overdue on the bookshelves in my opinion… From Etsy seller, Whimsy Vintage.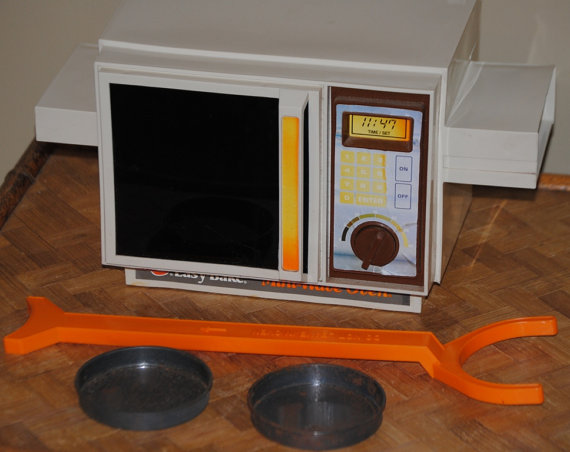 I remember thinking I was going to use this Snoopy Sno Cone machine to launch my flagship snow cone store as a kid. Â From Etsy seller, Yesterday's Revival.
I was so in love with Mork from Ork as a kid that if I had this, I would have probably kissed the face away of this activity book. Â From Etsy seller, Colleen Roush.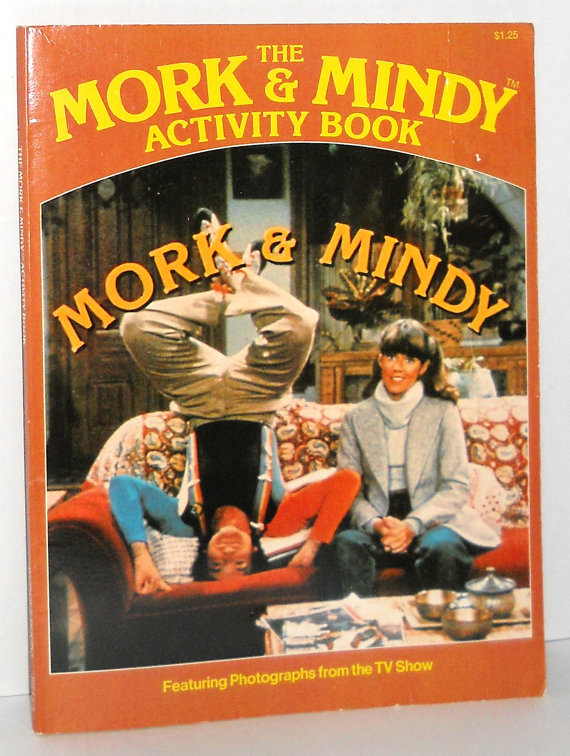 Speaking of TV show inspired toys. Oh, man. I loved me some Donny and Marie Osmond. And these dolls! I wanted her dress. So. Freakin'. Bad. From Etsy seller, River View Gems.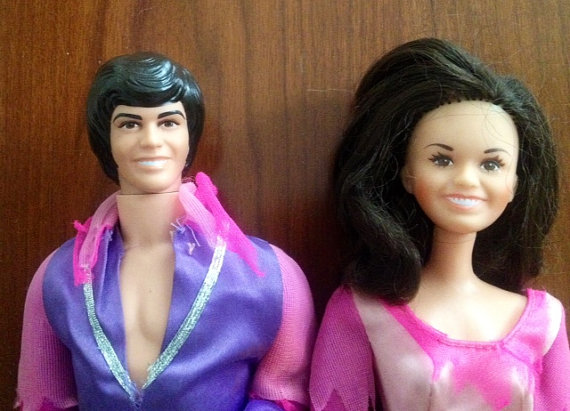 Oh, these sweet sweet sneaker skates. If it was good enough for Tootie from The Facts of Life, it was good enough for me!
Strawberry Shortcake, gee, yer looking swell. The cute little girl with the strawberry smell! The weirdest plastic smelling strawberry smell, but still…that didn't keep me from wanting one of these cuties! From Etsy seller, Ribbons and Retro.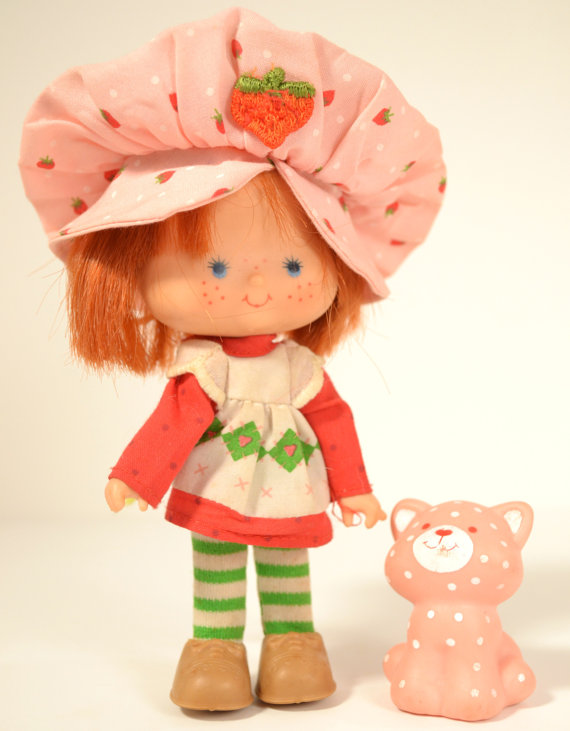 Whenever I would go to a friend's house who owned one of them, we'd all play on the SitnSpin until someone threw up. Good times! From Ebay seller, BimKids.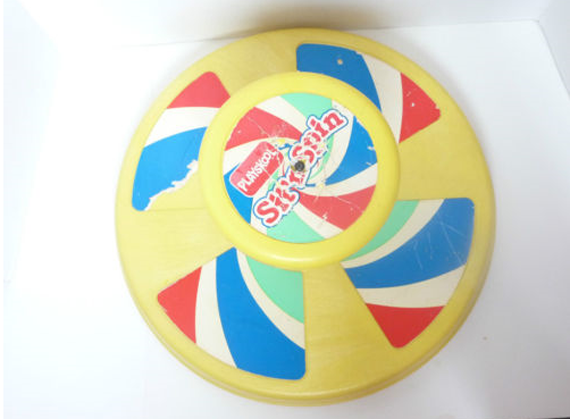 Saving the best for last…
Behold, the BARBIE TOWNHOUSEÂ from Etsy seller, Quilted By Julie. My cousin Cheryl got this one year and I think I would have eaten her broccoli for months to put my Barbie in that glorious elevator.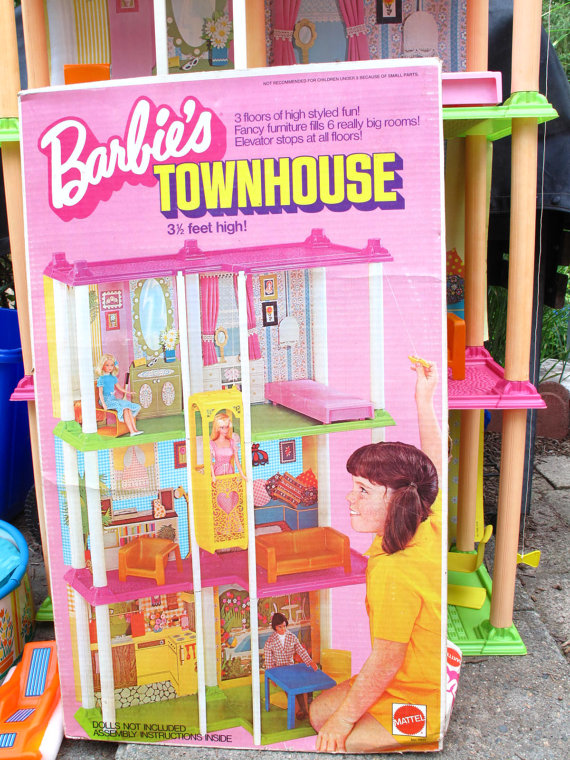 And would you look at the interior? That great stained glass lampshade and all the pillows? Barbie could have run a fern bar on the second floor.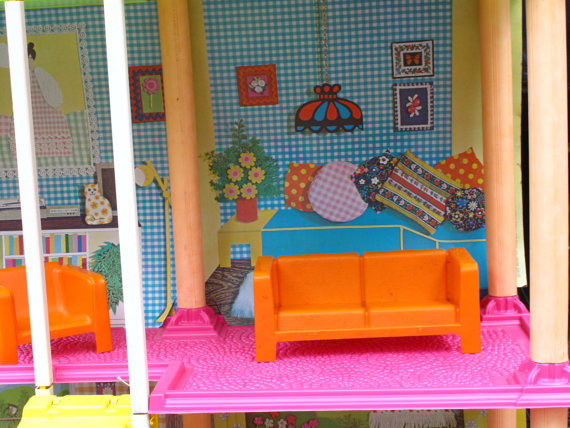 What were some of the things on your list to Santa?
Happy Monday!