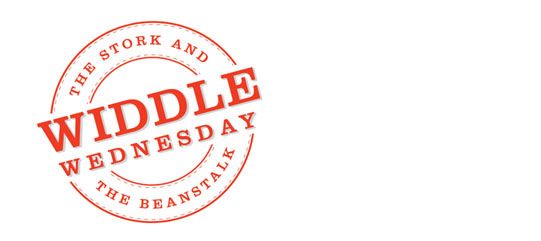 Hello friends, it's Ashley here. Today's picks are inspired by this nursery featured on A Merry Mishap and the Man in Black himself. Black is the new black, have you heard?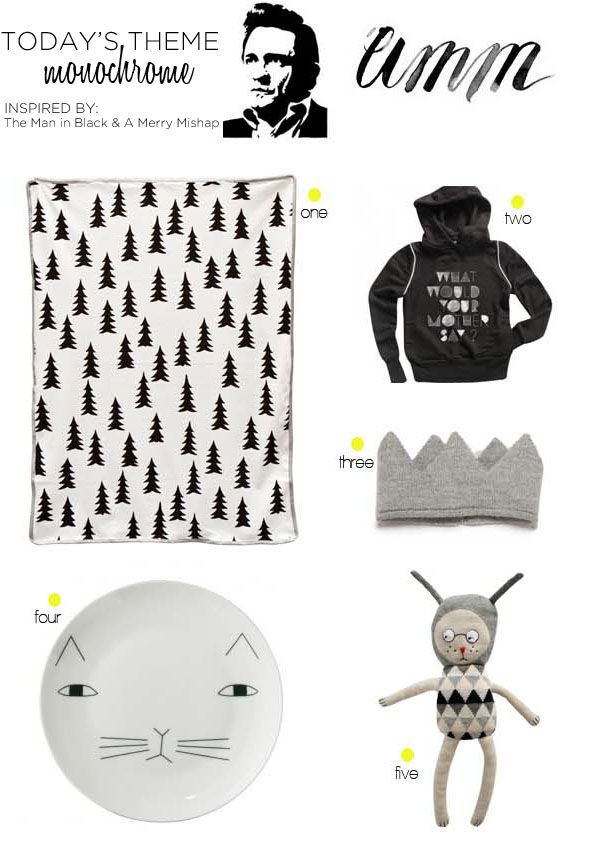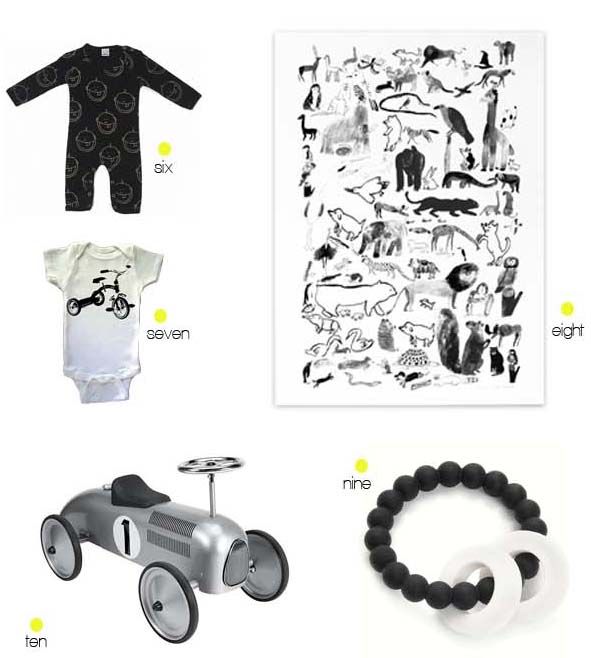 one + two + three + four + five + six + seven + eight + nine + ten



Thank you to both Alix & Dottie for inviting me into their corner here on the worldwide web. It truly is an honor. Love you ladies.

{SHOPPING BONUS: The adorable "What Would Your Mother Say" sweatshirt is from 
Sweet Threads
 and is on sale! And, oh ya, The Stork and the Beanstalk is having  a giveaway going on now for a $50 gift card to use online or in-store. Whoo hoo! You can click 
here
 to enter. Or use the code STORK20 to get 20% off. If you live in the Long Beach area, be sure to stop by their grand opening over July 4th weekend for more fun finds!}