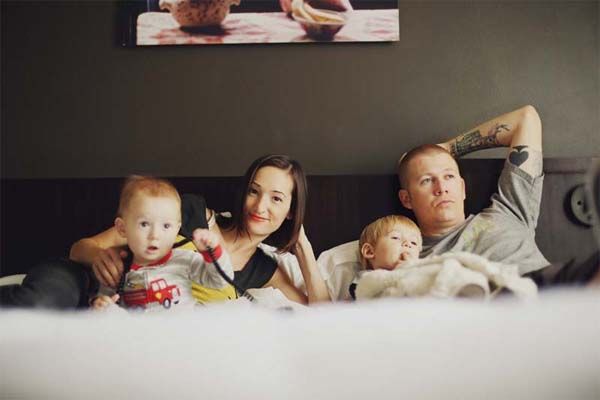 Meet Ashley everyone! Our newest contributor. This little spit fire is one of those mama's that seems to have boundless energy—she's sassy, stylish and hilarious. She's also a nurse, which I think is amazing. Oh yeah, did I mention that while she looks sweet as can be, she's got the biggest potty mouth ever?! That's why I love her. I met her several years ago when she submitted photos of her oldest boy Hooper's room—and I was immediately struck by how cool her sense of style was. Her blog is no exception, filled with beautiful photos and frank (and funny) stories of life with her three fellas. I think you'll love her just as much as I do.
I always think it's so odd when people have contributors join their blog and you have NO CLUE who the person is (are they friends? admiring strangers?? are they bloggers too?? WHO IS THIS PERSON SUDDENLY APPEARING ON YOUR BLOG??? haha) so I sat down with Ms. Ashley for a virtual cuppa Joe so you could get to know her a little bit better too.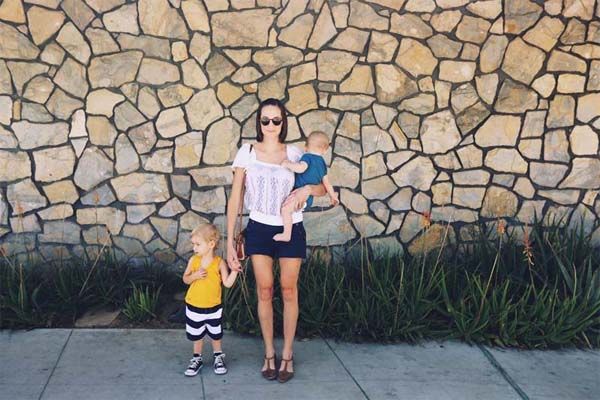 MODERN KIDDO: OK lady. You look adorable…..so, can you tell everyone here a little bit about yourself—what do you do, where do you guys live etc.!
ASHLEY: Hey Alix! Aw I'm so glad to be here. OK, so I hate introductions, but I also hate broccoli and—you know what?—I eat it anyway. Those who know me best describe me as gregarious. If I'm meeting you for the first time, you may think I'm shy. Rest assured, I'm not. I swear like a sailor and I've been known to rant and rave, especially in the name of fairness. I digress, a lot. You'll see.
I'm a wife and a mother, a registered nurse, a photographer (though I'm still reluctant to claim that title), a referee, a laundry folder, a stain remover and a dog walker. I don't wear deodorant unless I'm traveling somewhere humid like Singapore because, well, I don't smell. Really. I know, it's weird. Wearing deodorant every day would be the same as carrying an umbrella out every day; chances are, I won't need it. I digress. Told you I would.
One time, when I was in fifth grade, I drew a picture of myself as a baby coming out between my mom's legs. I didn't know it was inappropriate until Parents' Night, when the drawings of "life" were out on display and embarrassment spread across my mom's face. I blame it on the fact that my mom had photos of my birth and kept the album somewhere curious eyes could find it. Right after the Parents' Night event, that album disappeared.
I moved on from perverted drawings and started actually creating humans a few years ago. Hooper is two and Van is—oh my gosh—almost one. Hooper is a family name we gave him as a first name and Van was named one night while listening to "Crazy Love" by Van Morrison.
We live in the land of purse dogs and silicone boobs , also known as Southern California.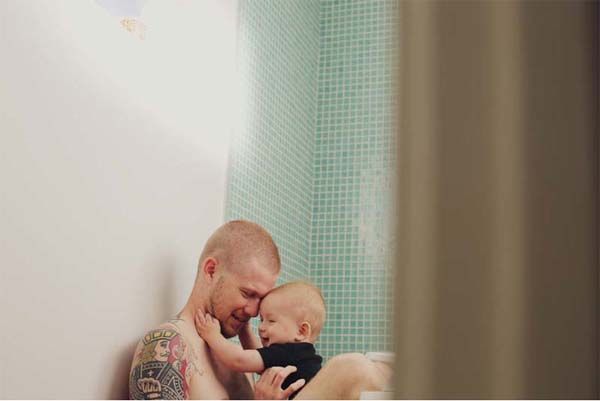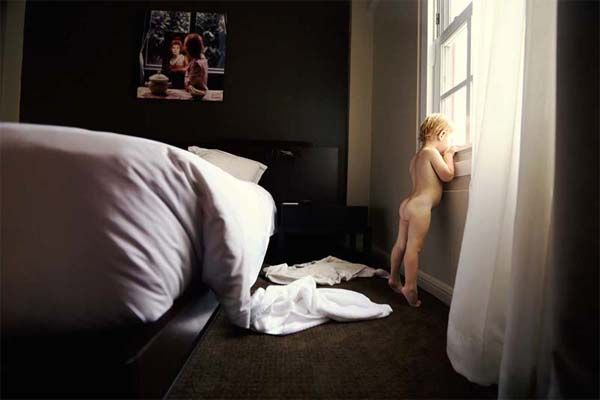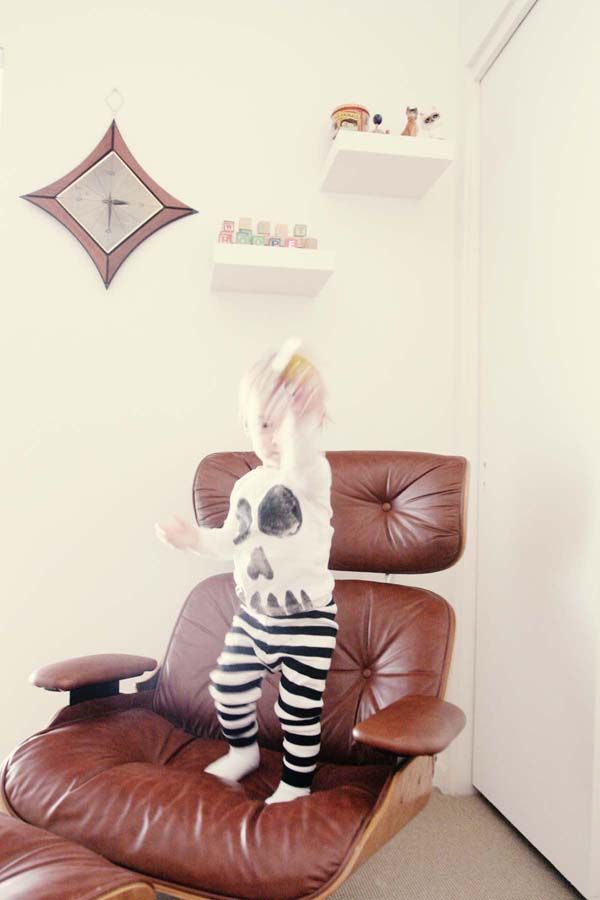 MODERN KIDDO: Hahaha, you nut. So, we first met when we featured Hooper's amazing room a few years ago. I knew then that you had a great eye and design sensibility. Where do you get your inspiration from?
ASHLEY:Â Aw, shucks, thanks Alix. Can't say I pride myself on my design sensibility. Just the other day I called my friend to bitch about the fact that nothing in the house seems to go together. On an almost daily basis I want to rip things down and start from scratch. I'm plagued by indecisiveness constantly.
With that said, I get lots of inspiration from the past, from blogs I follow, from friends, flea markets, and from the determination to make something work. Our home is mid-century with some modern twists.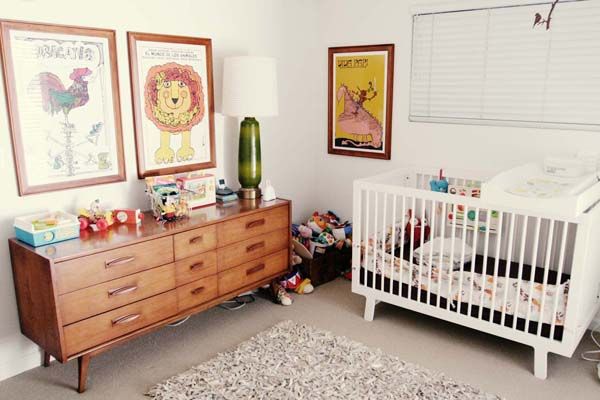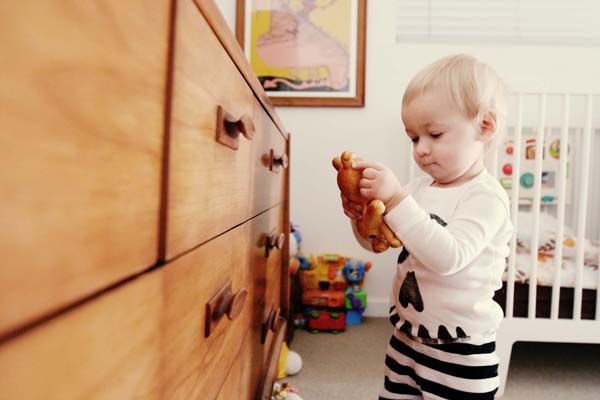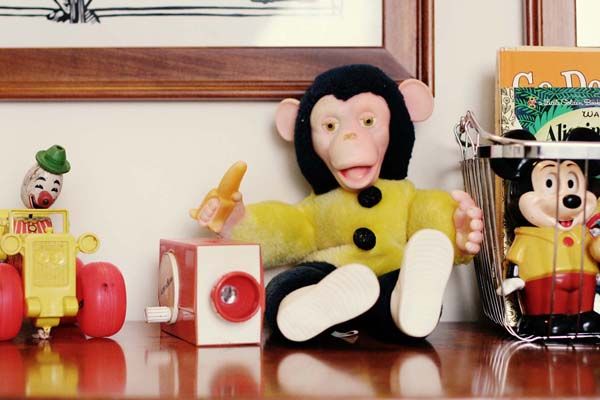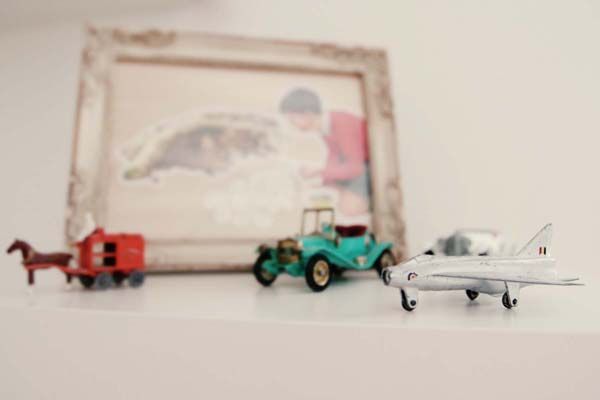 MODERN KIDDO: What are the boys "in to" these days? Does that affect the things you buy for your home?
ASHLEY: Hooper, my oldest, is into all sorts of things that drive me crazy. Like cars. I can count about 20 toy cars on our family room floor at this exact moment. There's also a balance bike, an old-school Playskool giraffe on four wheels, a four-wheeler, a speedster, and a scooter that float all over the house. They don't even have an official home and it drives me crazy. You know you're in trouble when you clean the house and it still feels messy.
Van is into anything Hooper is into. I would like to buy more plants for the house, but Van is a dirt eater, a rock thrower, and a pot grabber and knocker-over. It'll be a year or so before I can add more greenery.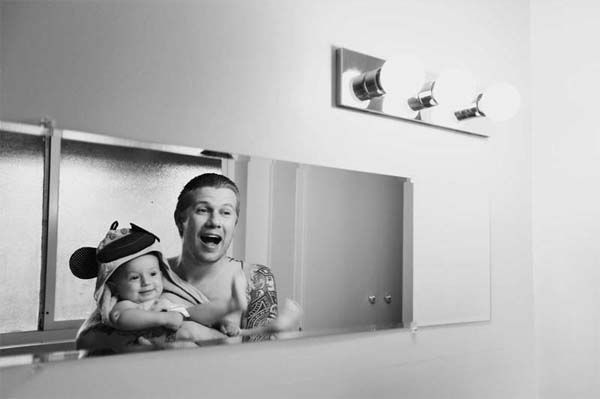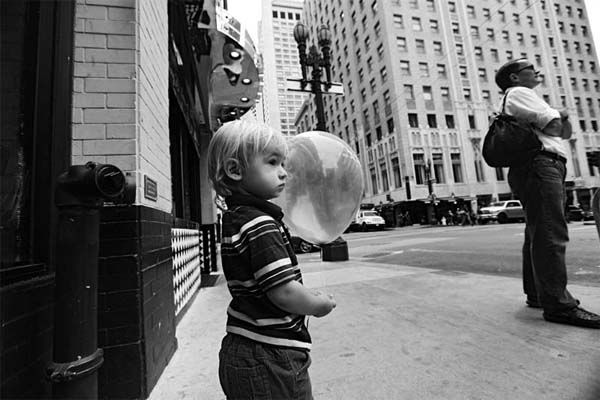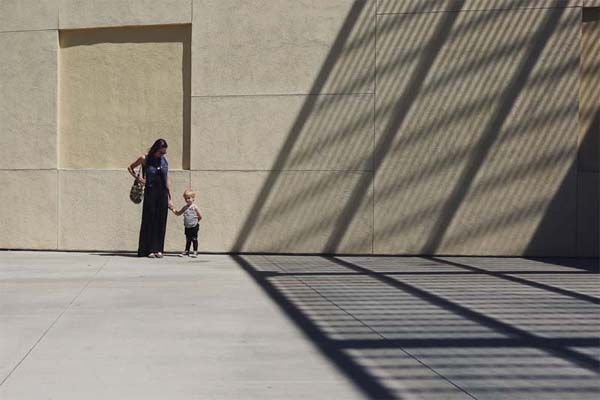 MODERN KIDDO:Â You take such gorgeous photos, is it a hobby or something you've actually studied? I'm always intrigued when I see blogs with big beautiful images ….
ASHLEY: Hmmm. This is such a tricky question for me. I've been asking myself questions similar to this a lot lately and the answer is this: I refer to it as a hobby because I've been too scared to call it anything else. Art is not for the insecure, is it? I've taken a few classes: photojournalism, black and white developing, history, and am currently taking a class through The Define School. It's my goal to start my photography business this year, with an emphasis on family photography… because, you know, being a mom to two little guys, a nurse, a blogger, and a contributor here is clearly not enough.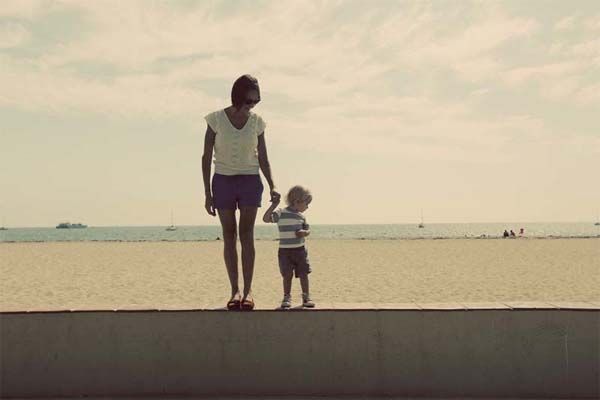 MODERN KIDDO: Haha. Yes, I'm sure you have so much free time, you lazy thing, it's about time you added something else to your plate!! OK, so when you're not taking over the world, what do you and your family like to do for fun?
ASHLEY: I hate schedules. Sometimes I feel so debilitated by breastfeeding and nap times; it's just so hard to get out of the house. So really, fun for me is anything that breaks the monotony—an ice cream run past bedtime or a trip to the beach during nap time. I love throwing caution to the wind (as a side note, you know you're a mom when "throwing caution to the wind" equates to ice cream past bedtime. My 20-old-self would have just punched me in the face for that comment).
We love to travel. Before I had kids, I traveled all the time. Traveling and photography turn me on and when the two are combined, let's just say I need to bring a change of underwear. Some of the more interesting places I've backpacked are India, Morocco, Egypt, and Cuba but I've also been to a lot of Central America, parts of Asia and Europe, and a few islands in the Caribbean.
Now that we have kids, the desire to explore is still there but the practicality of it all is a challenge. While we have yet to get passports for the rugrats, we love to go away for short weekend trips. We can't wait for Van to start walking and stop putting everything in his mouth so we can go camping and actually, well, enjoy it. Other things we like to do: Carnivals, flea markets, and beach trips.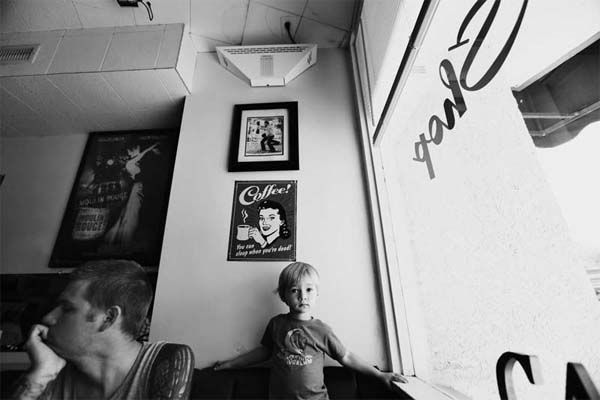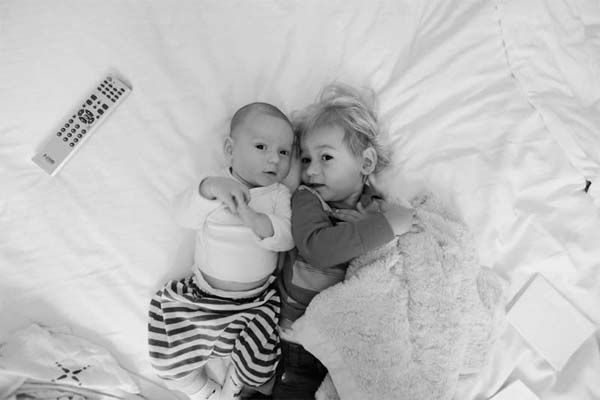 MODERN KIDDO: OK, winding down here. How long have you been blogging? What's the story behind the name The Stork and The Beanstalk!
ASHLEY:I started blogging a year and a half ago. Hooper was a year old and post after post starting writing itself in my head and the stream of stories started tormenting me. Thus, I started The Stork & The Beanstalk. My blog is my creative outlet. Being a nurse takes care of the practical end of things, but my blog is where the emotional side of me resides. I need it to keep sane, really.
My husband, Willy came up with the name—a little spin off of "Jack and the Beanstalk." At the time, I was the "stork" and Hooper was the growing "beanstalk", but now that Van is in the picture I presume it should be The Stork & The BeanstalkS… But that just doesn't vibe with me, so singular it is.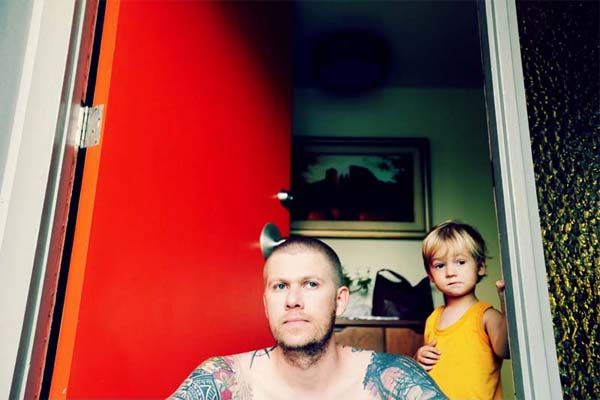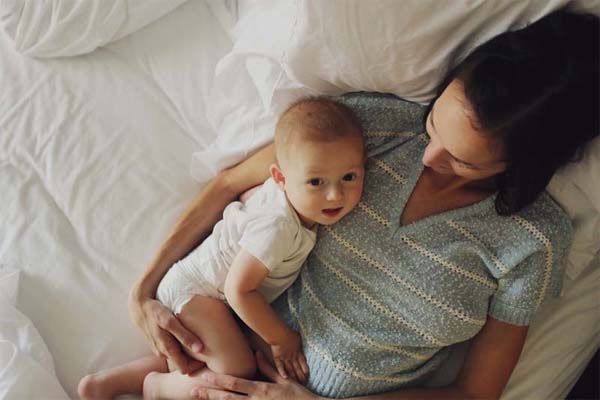 MODERN KIDDO:Â So last question…..if we were to swing by the The Stork and The Beanstalk home office right now, what music would we find on your playlist??
ASHLEY: I feel music deeply. I can't sing, I can't keep a beat, and I'm not the best dancer. But music to me is like the heat of a fire on a warm night—I feel it. I'm always discovering new-to-me music. I listen to a lot of 60-70's, as well as old country, and new stuff so long as it's palpable. "Blue eyes Crying in the Rain" by Willie Nelson, "Harvest Moon" by Neil Young, "She Wakes When She Dreams" by Lucero are songs I can listen to and love like the first time I heard them. I also love Bob Dylan, Eddie Vedder, Bruce Springsteen, Billie Holliday, Johnny Cash, John Prine, Paul Simon, Sam Cooke, Lou Reed, Bon Iver, Dwight Yoakam (acoustic), The Grateful Dead, CCR. And just to keep things interesting, I also love a lot of old-school hip hop and R&B like Grandmaster Flash, Erykah Badu, The Beastie Boys, DJ Quik, Chaka Khan. And if that isn't eclectic enough for you, I also like a lot of Spanish music. The Buena Vista Social Club and Manu Chao are two of my all time favorites. We almost always have a record spinning while we're eating and both of my boys love to play their guitars and harmonicas. Maybe they'll be blessed with more rhythm than me.
MODERN KIDDO: I think they're already blessed just having a mama like you, lady. Thanks SO much for hanging with me today. And I'm excited to debut your first Widdle Wednesday today too.
Follow along on Ashley's life on Instagram (@thestorkandthebeanstalk) and on her awesome blog, right here.