Are you ready for something itsy bitsy, teeny weeny?? Good! Because we're back with a day of super cute bebe duds. First up, some cuteness for the little buckeroos to wear!
Barley & Birch's eco-friendly lap tees are made in the USA using 100% certified organic cotton and water-based inks. I love the vibrant colors and fun, modern silk screens. Of course, the Golden Gate Bridge  graphic is a super fave!
Get your little mits on these earth friendly tees at the lovely Inhabitot.
I love hats on babies and this little hand-crocheted number with the little lid is pretty rad!!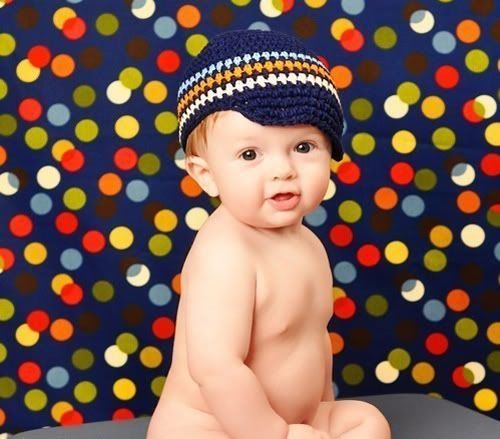 Flip yer lid at Caps of Grace.
Trumpette makes the cutest little socks for teensy feet, and these cowboy book socks are a fun new take! (for boys OR girls!)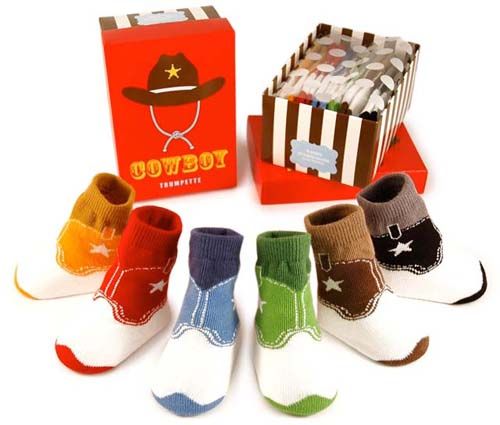 Yee haw! These lil' bit kickers are available at My Ten Little Toes.
Scandnavian prints totally rule. Especially this mini helicopter image! Made of a 50/50 organic cotton and bamboo—for an ultra soft fit.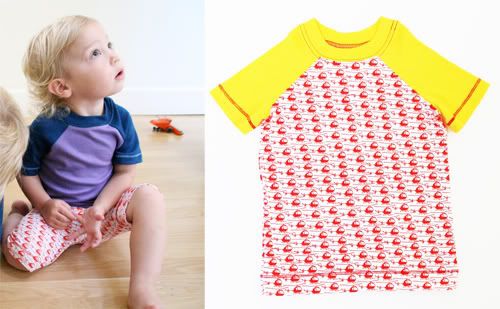 Dadoo Kids is yer man if you require cute graphic prints!
Wolfie and I are big Small Paul by Paul Frank fans….so I was totally digging this faux suspender onesie. SO CUTE!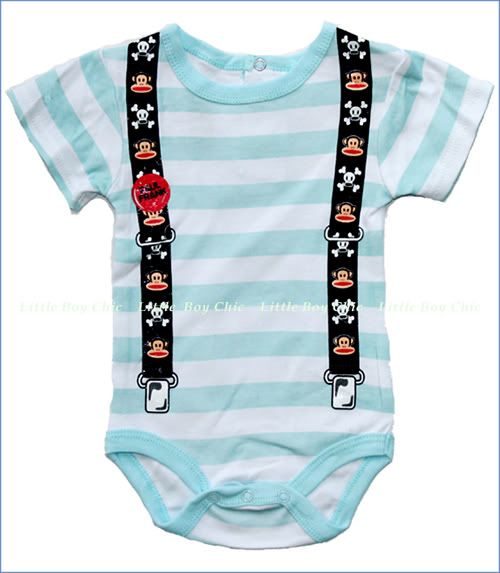 Nab this cute look at Little Boy Chic. Psst! Modern Kiddo tip: lately we've been scooping up Paul Frank's more affordable collection at Target!
Oy! This We Choose Joy onseie is soooooo great! I love the tiny "business casual" tie—and his jaded expression!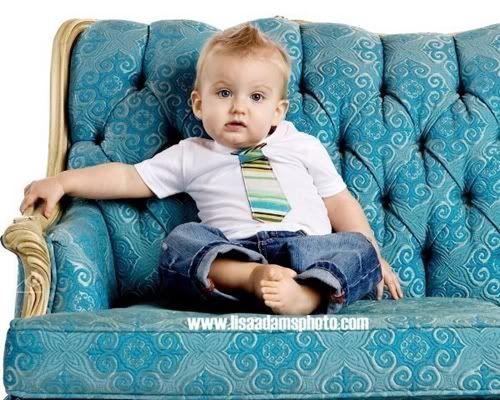 OK, girlies, it's time for the little ladies! Â How rockin' is this black, nautical sun dress?? I feel like it needs some spunkly little red Converse sneaks to go with it, huh!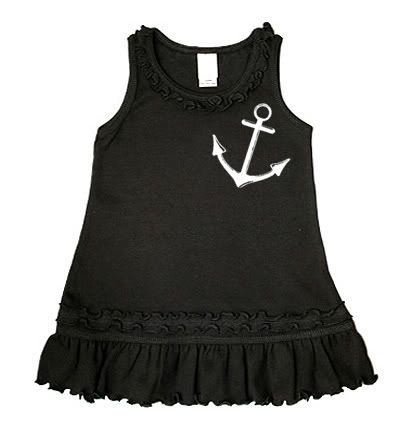 Available from the hep cats at Punk Baby Clothes.
This gorgeous romper is a touch pricier but I'm just smitten with the cool graphic pattern.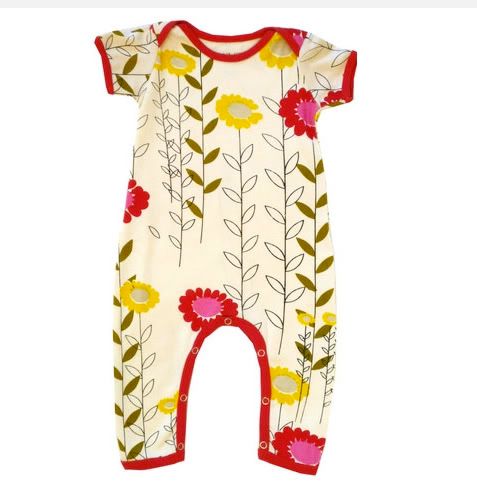 From the fabulous Kit & Lilli.
Sassy Etsy mama Little Denim sells upcycled dresses made out of denim and organic cotton. Super cute! I love their little signature lightning bolts that are screen-printed by hand.

Jazzin' for blue jean? Head on over to Little Denim.
Teerjit (aka Target) is a hidden gold mine of affordable, hip style. Their line from Dwell studios is really fantastic—especially for girls! Did I mention this cuteness is only $4.99? Whoo hoo!

Hit the bulls-eye over  at Target.
Who doesn't love a widdle kitty playing with yarn? And this tee is the cutest thing ever!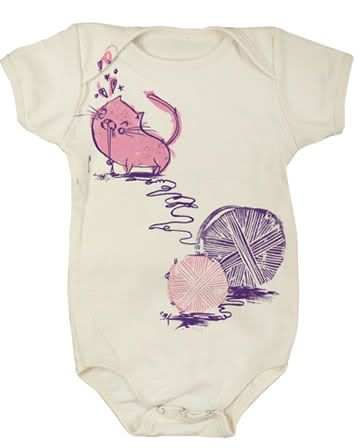 Ze kitty cat and ze yarn ees available at Arte Bebe!
I don't have a little girl, but  i fell head over heels for this little tutu bathing suit combo. I love the ruffles on the top too. It also comes in sunshine yeller!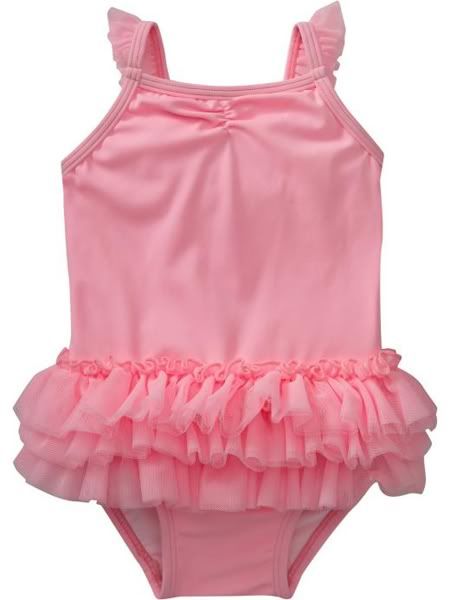 Best part? This sweet lil thang is supah cheap from our pals at Old Navy!
Teri at Giddy Giddy is one of the nicest, coolest ladies I know. (I was lucky to get to know her this year because her little girl is in Wolfie's kindergarten class!) Anyway, I quickly came to realize she is as talented as she is sweet. In addition to her infamous felt hair clippies, she makes these GORGEOUS little caps. I want one in big kiddo size!!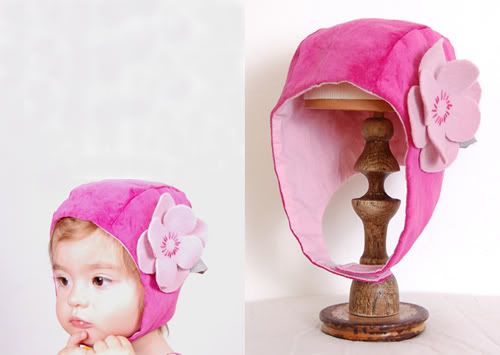 We love Teri and you will too! Swing by Giddy Giddy for hair clips and hats!
That's it for the clothing portion of Widdle Wednesday. Check back around 3:00 EST/noon PST for a fun kiddo bedroom tour! (ps…hah! What's with me and the time zones??? I think I was falling asleep as I posted this and my mind was wandering, thinking "Hmmm when should I post the second part? If its noon here, what time is it for east coast besties??" I'm usually not so formal about thangs….)