The month of colors continues in this week's round up of vintage goodness in the form of a little vintage ode to yellow. I found some grand yellow goodies to share with you today!
This little yellow striped knit sweater/bloomer set is killing it with the cuteness. From Etsy seller, sparvintheieletree.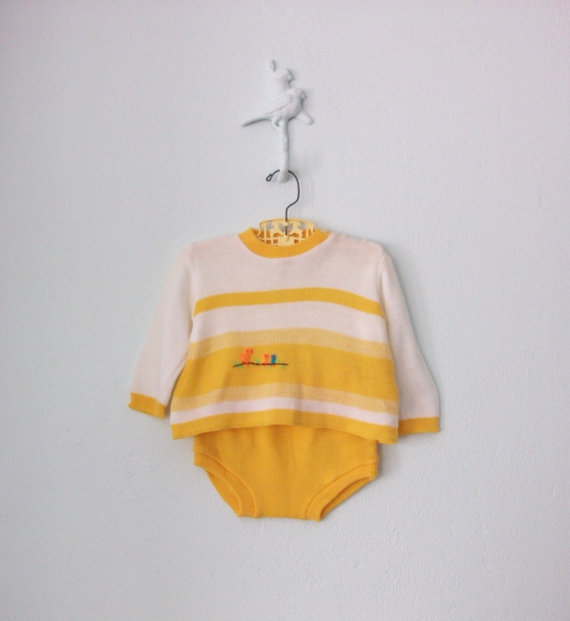 Any little girl wearing this sweet gingham baby outfit is gonna have a WHALE of a good time!  Ha!  From Etsy seller, Mother Midnight!
I'd love to find these brilliant Bermuda shorts in MY size!  Perfect for the warmer weather. From Etsy seller, Bette's Bargains.
Yellow rain boots are such a part of childhood and these are a great vintage set of them! From Etsy seller, ggsdolls shop.
Clearly there is something magical about yellow gingham because I found a slew of adorable yellow gingham outfits, but I had to include this sweet big girl dressie—just for the sweet gingham ties! From Etsy seller, Without Bustles.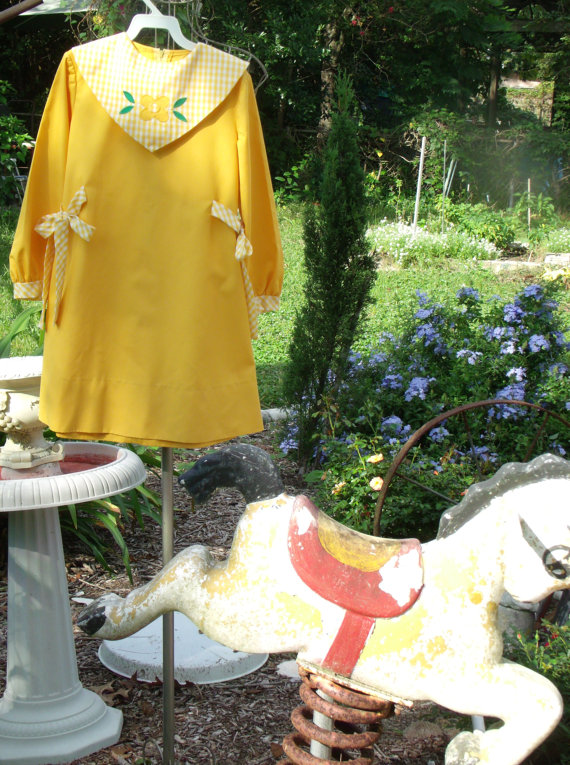 Shouldn't there be some story called, "the three little poodles"! Because this little poodle sweater is so cute that it deserved a story about it! From Etsy seller, Heirloom Iris.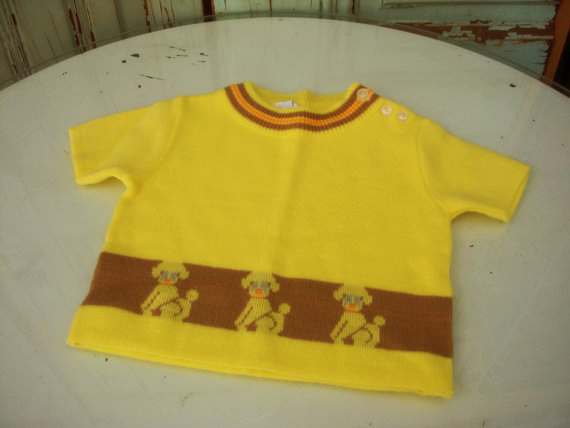 Hurrah for adorable yellow flower power shirts!  From Etsy seller, Tiny Yellow Bird.
You know I love me some Irmi–so when I saw this sunny yellow Irmi clown lamp, I couldn't help but share it with you! From Etsy seller, Fairly Unique.
Here is the perfect yellow striped t-shirt. And deadstock to boot. From Etsy seller, Little Yolk.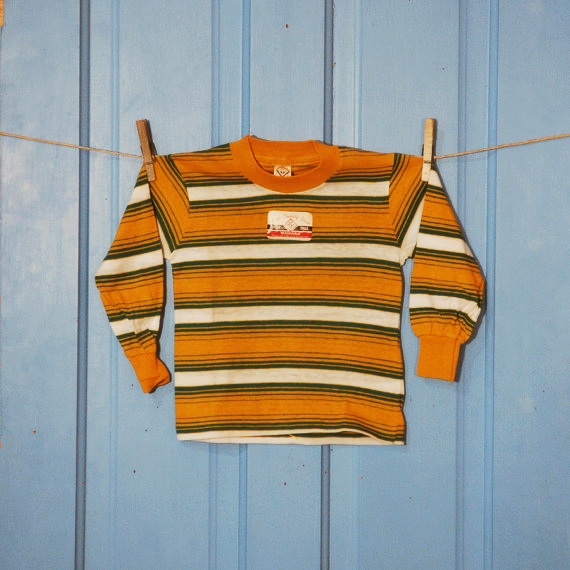 Since the Peach's favorite color is orange, I just had to include a couple of orange bits of goodness her and how could I possibly say no to including this delicious tangerine top! From Etsy seller, Stop the Clock Vintage.
I can't leave the boys out–so here is this brilliant orange and olive houndstooth Eton suit. WOW! From Etsy seller, Gnarly Nutmeggers!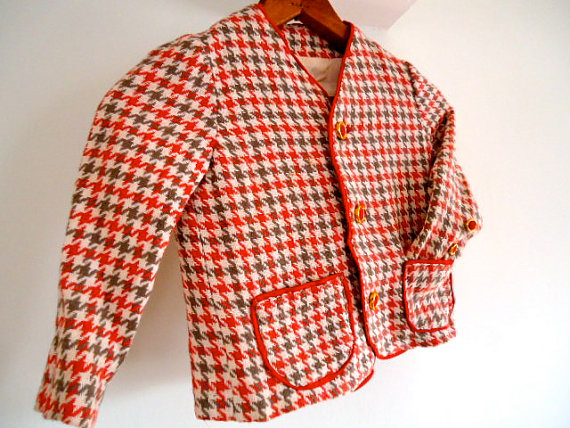 Happy Monday!