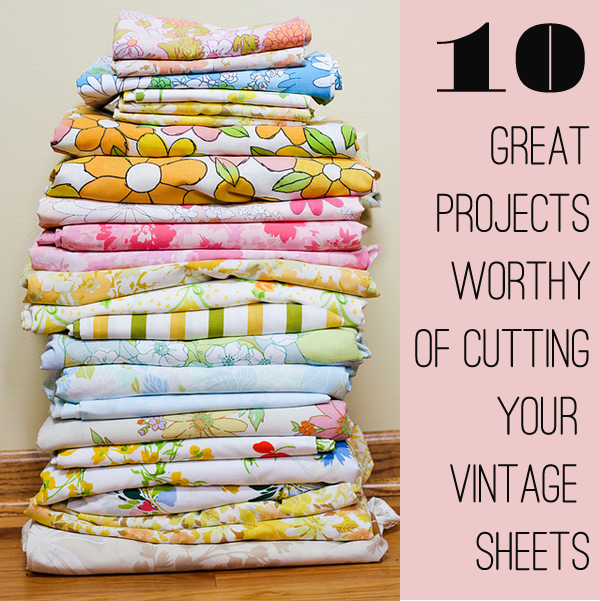 Image via: In Color Order
I have such a love of vintage sheets–as do many many other people!  And with good reason.  The patterns are so joyous and perfect for the sweet spring going into summer weather. And they bring back such wonderful memories as a child of good nights  nuzzling those colorful sheets. But why should these wonderful floral sheets only be appreciated when you are asleep? That's why I love all of the great ways crafty people are incorporating vintage floral sheets into their sewing.
I wanted to share with you my top ten crafty vintage sheet projects that I've been storing on my Pinterest boards that I find worthy enough to take a pair of scissors to my beloved collection of vintage sheets  I've been hoarding over the past few years.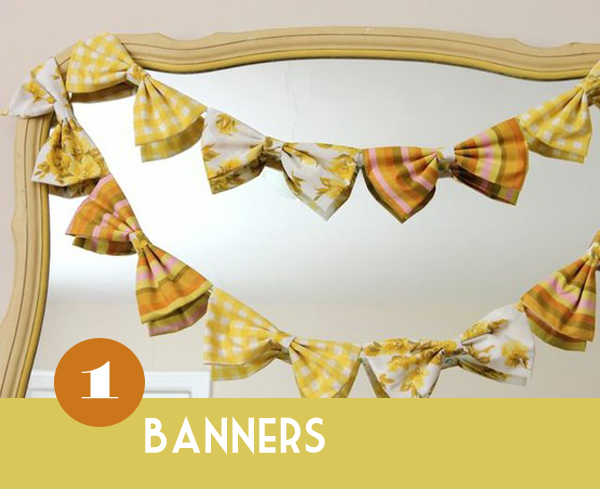 There are many grand little banners that one can make with vintage sheets, but my favorite is this pretty little bow banner made by crafting queen, Rachel Denbow. I bow down at her crafty and cutely shod feet.
This amazing little apron can be made in ten minutes with a vintage pillowcase. Whoohoo!!! Tutorial from Betz White.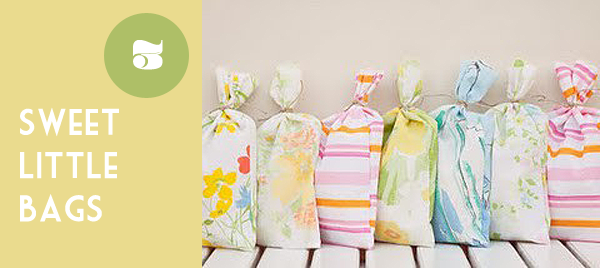 These lovely little bags are perfect for sachets or for giving little presents! From Vintage Sheets.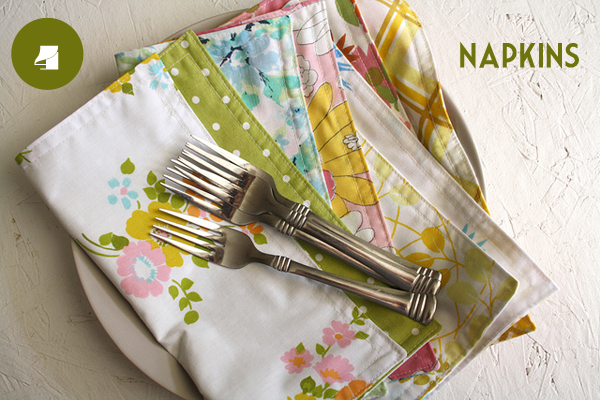 I think this might be one of my favorite ways to use vintage napkins. What great idea and what a great easy Christmas present too!  Image from Flickr user Sparkle Candace.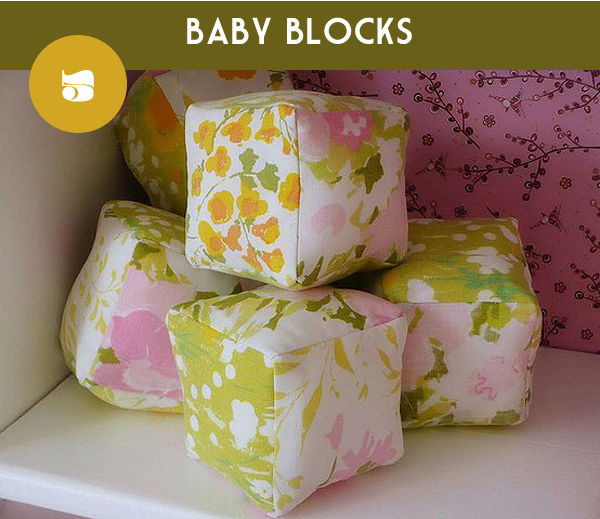 Are these not the most adorable things you've ever seen?  Just think how many sweet little blocks you could make with a whole sheet! Another amazing gift idea. From Spearmint Baby.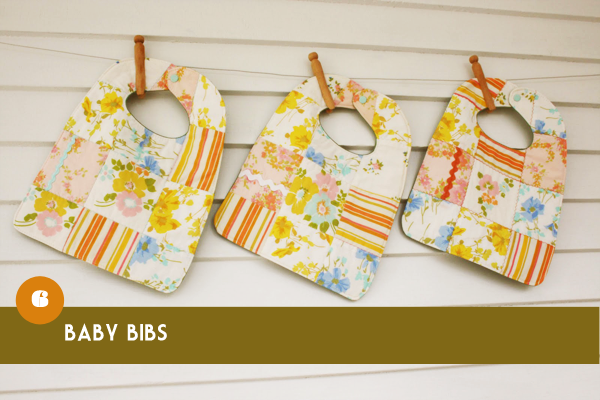 Staying on the baby train for one more stop—would you look at these sweet little bibbity boppity bibs?  They'll make you even more excited to feed your widdle one. From Crafty Blossom.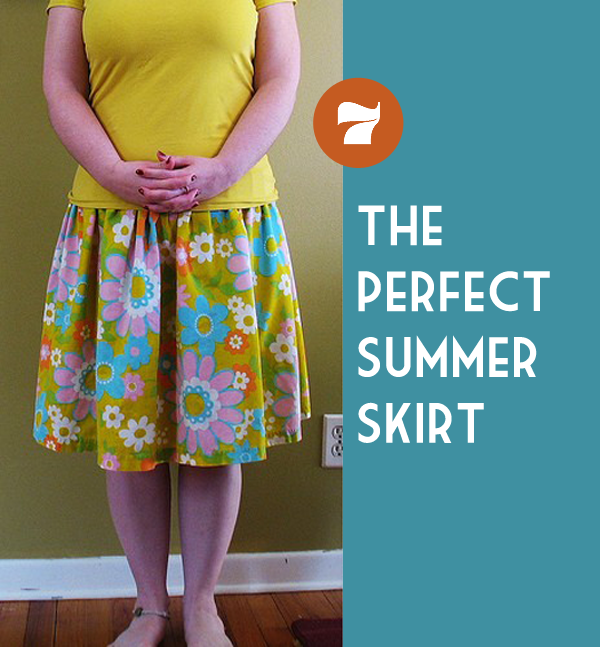 How can you not want to wear this skirt?  Perfect for summer and so much less work than a whole dress! Lisa Clarke from Polka Dot Cottage created this gem and has a great tutorial so you can make it too!!! I'd kinda like to see it in a striped sheet!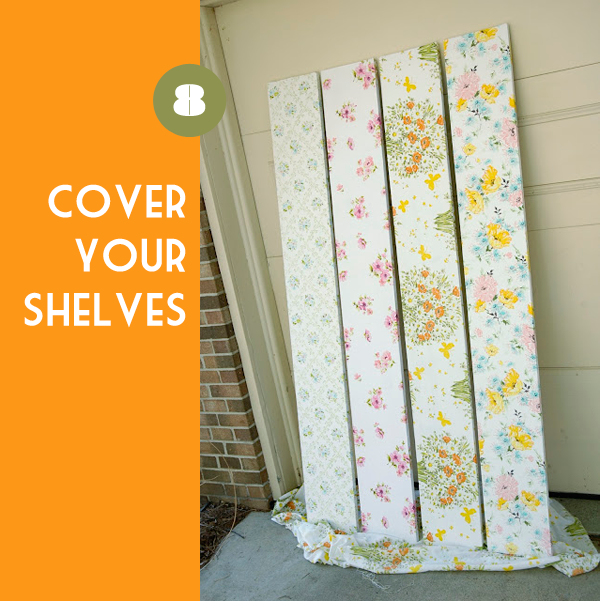 I love this idea of using vintage sheets to cover shelves adding a nice bit of cozy to any room! So charming.And you don't even need a sewing machine.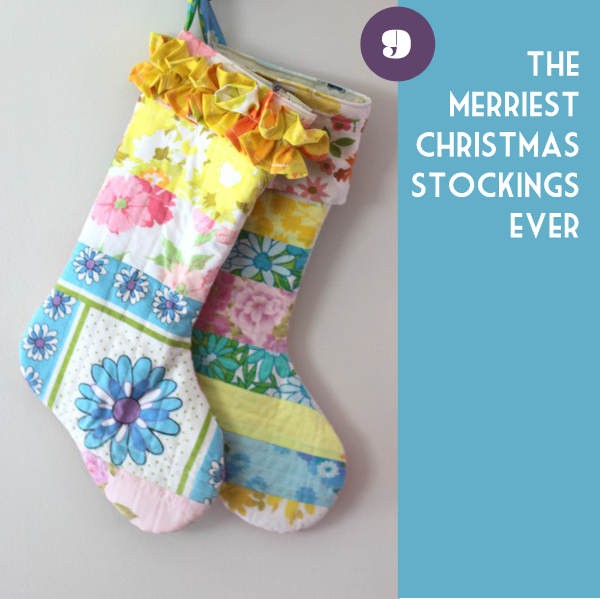 Who says your Christmas stocking should be red and green?  Wouldn't you rather have this happy frilly little fellow? I'm sure Santa would remember it out of all the other ones! Image from flickr user marywasadj.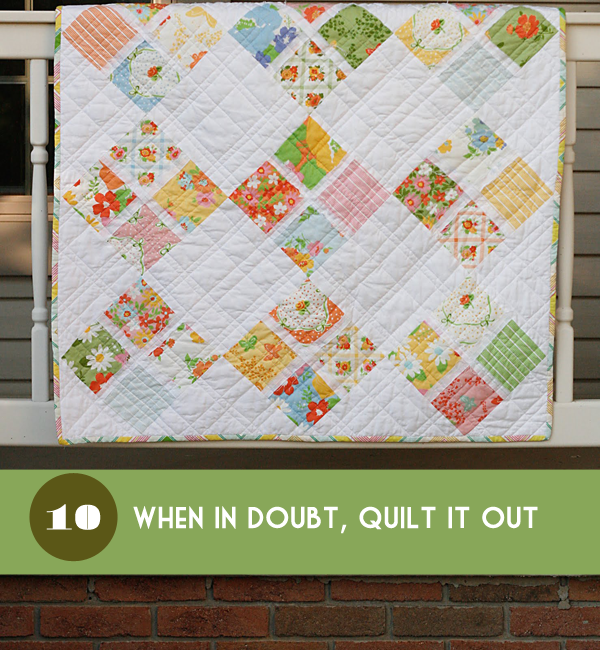 There are so many marvelous vintage sheet quilts out there and delicious interpretations that I almost get dizzy thinking of all of the great ways one can use vintage sheets in quilts. Image from Little Miss Shabby.
Do you have a stash of vintage sheets? What are your plans for them?