I am a total movie fanatic.  Growing up in L.A as a child, I thought it was my civic duty to love movies.  I even took several film history courses in college.  And I'm very much NOT a movie snob and can get just as much enjoyment out of a cheesy rom-com as some Oscar winning film.
Now that the Peach is getting older and able to sit still for longer periods of time, I'd love to share the wonderful world of movies with her. But which ones?  She can be a bit of a nervous Nelly, so I need to stick very much in the G-rated film category.  I think she gets that from me. I'm still mildly traumatized by watching The Ten Thousand Fingers of Doctor T as a child.
The movie that started my love affair with film wasn't so much a plot driven movie as it was a celebration of movies. And I've decided to make it the first film the Peach will watch–THAT'S ENTERTAINMENT!–the movie MGM created to celebrate its 50 year anniversary making musical films.  I know it is not a normal film with a storyline and is just a compilation of dance numbers. But they are the best, most glorious technicolor dances ever set on film.  Perfect for a pre-schooler to watch and delight in and not worry about plot twists that might be above her.
And there is so much to delight in… The amazing dances, the peppy songs and glorious technicolor costumes and sets.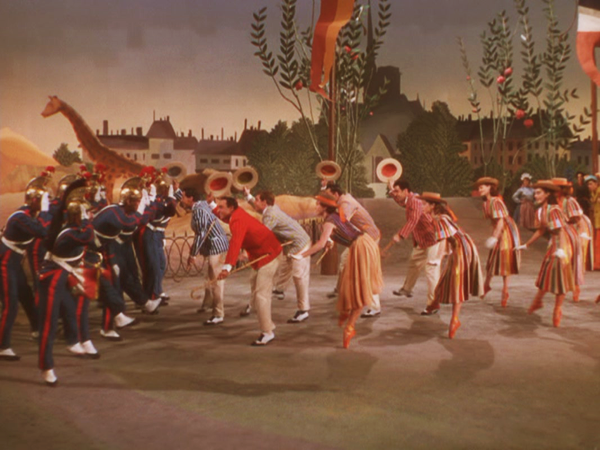 Like Seven Brides for Seven Brothers–I loved the pretty colorful dresses and the dancing was extraordinary!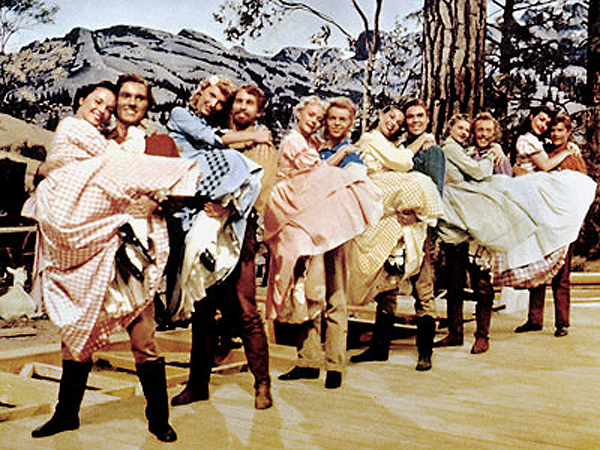 Or On the The Town. Just watching Ann Miller tap dance and sing her way through this with Gene Kelly and Frank Sinatra? What is there not to love?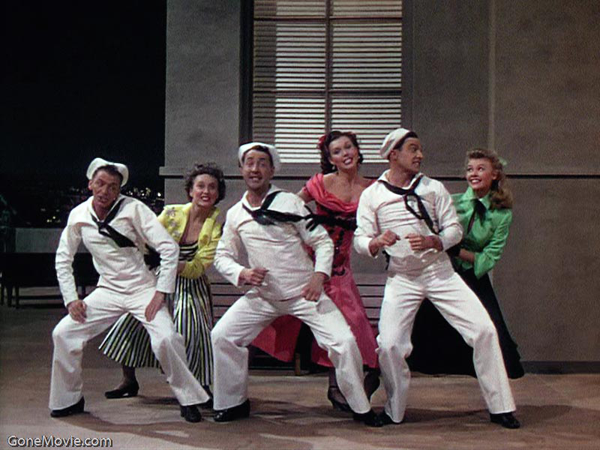 I think I might have been the only four year old that had a crush on Gene Kelly in my preschool. But who wouldn't love his performance in Anchors Away?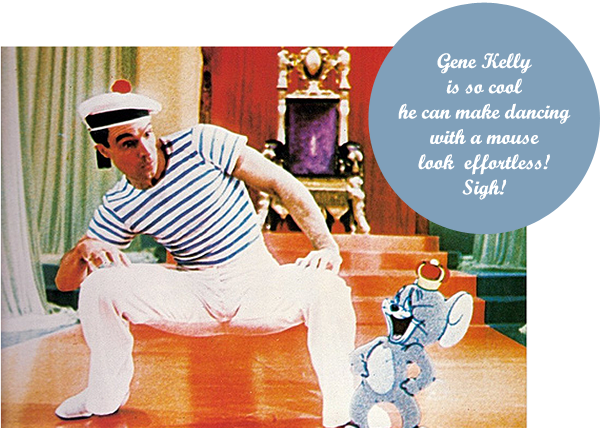 And then there was Singing in the Rain, which of course is one of the most swoon worthy Gene Kelly films of all time. But watching it again made me love the ladies in the film even more. Like the sassy teen Debbie Reynolds wearing this basket costume with matching little cap!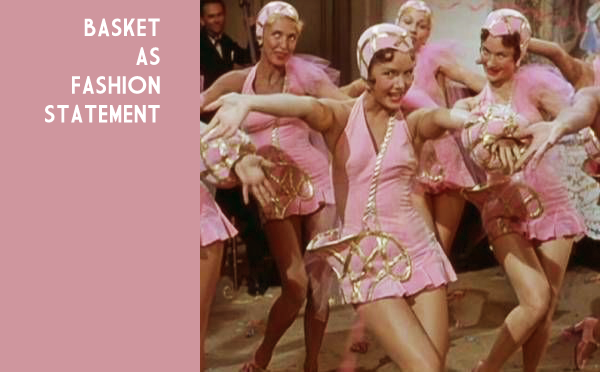 And I think I need to go as Lina Lamont for Halloween this year and just go around saying, "I cawn't staand it!" Oh, she was so fabulous!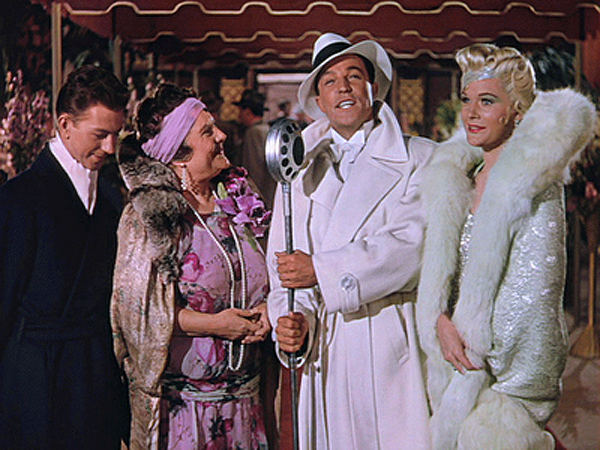 And let's not forget Cyd Charisse in her crazy dream number with Gene Kelly. Yowza!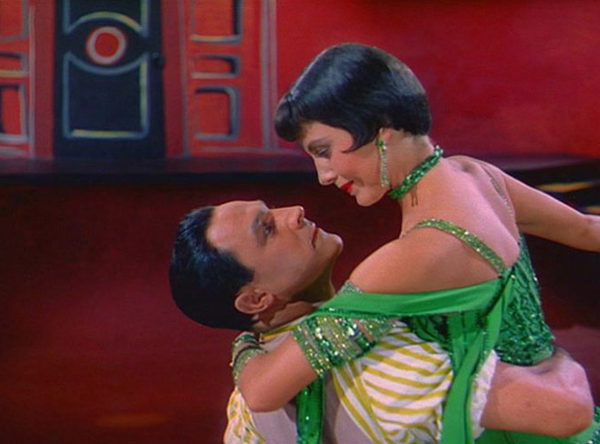 Only one dancer could match Gene and that was FRED!  His last musical with Ginger Rogers was with MGM--The Barclays of Broadway.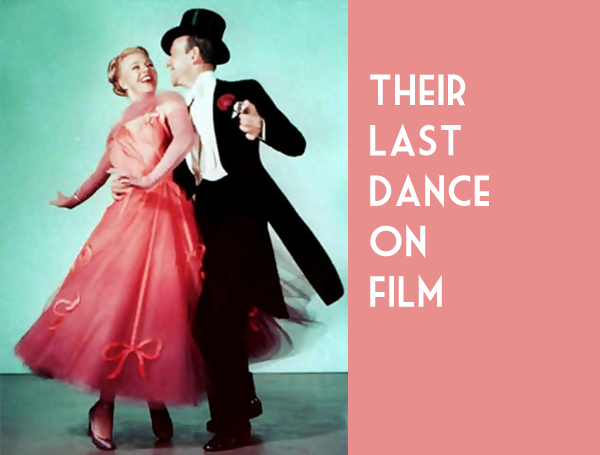 But he was always best when he danced alone. Like this wonderful trompe l'oiel dance from Royal Wedding.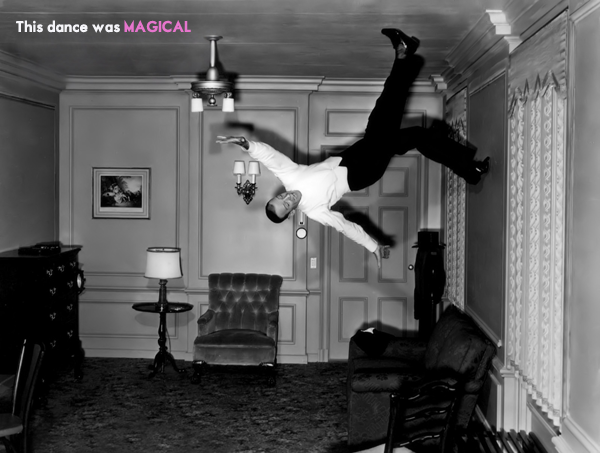 But one of my favorite dancers only has one dance–from the amazing musical Kiss Me Kate. A young Jerome Robbins before he took that job choreographing West Side Story.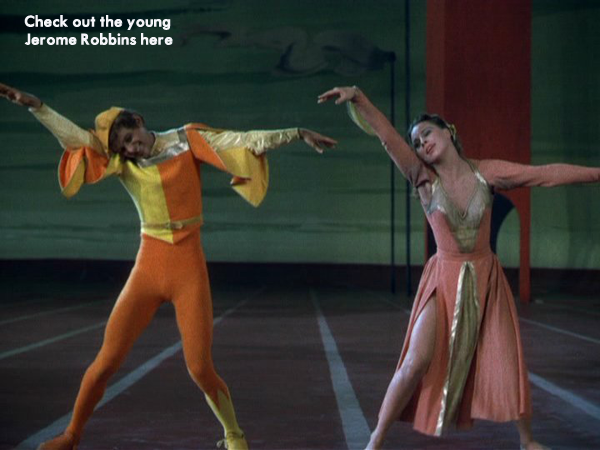 And of course there was a lot of MGM's favorite star who grew up in the films! JUDY GARLAND!
But That's Entertainment also introduced me to Esther! Who says you can't dance in water?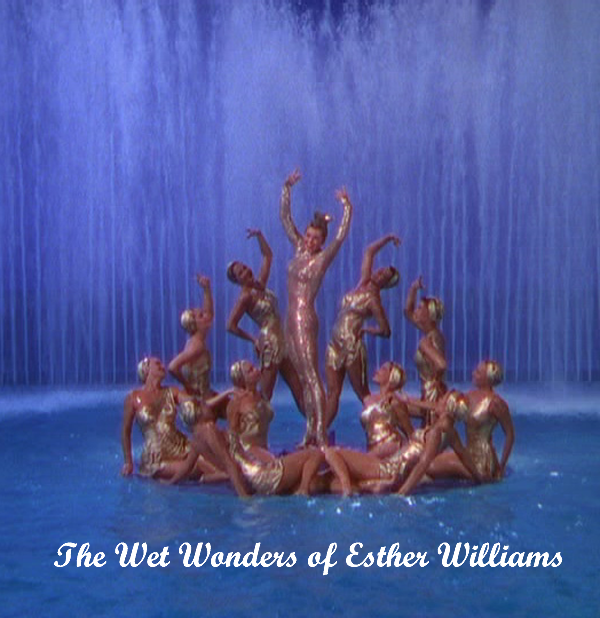 Kinda want to take some swim lessons now…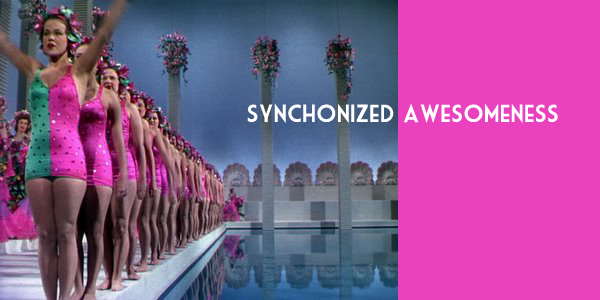 Sigh!  But these are just a little sample of the grand musical numbers featured in the film. This movie is so wonderful and bubbly and a great way to introduce your kiddos to the wonder of classic movie musicals and will hopefully get them introduced to a lot of the great classics out there.
Have you watched this movie? Or did you watch the old musicals on their own?
And did you have any other favorite films as a kiddo that you'd like to share?