Ms. Pilgrim has selected a winner out of an online hat and the lucky person is:
SUZETTE!!!
So darling Suzette, do be a dear and email us so we can hug and kiss you and get you this wonderful wonderful giftie from our gal, Pilgrim. Â  HooRAH!
Thanks, my lovlies and I hope to have another giveaway for next week with two goodies to give away, so crossing fingers and luck be a lady for all of us!
Cheers!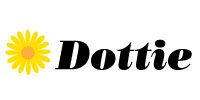 PS: And thanks for letting me scurry by with quickie posts and I promise a fun Comic-Con inspired posts for next week.