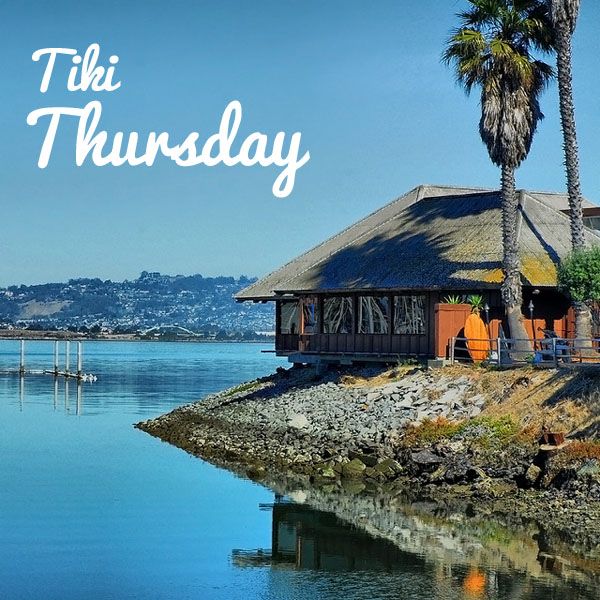 image
Last week Dottie and I had a super busy retro-filled week! Between Dottie's new consulting job and my new freelance gig, I didn't think we'd made it to both events, but in the end I'm so glad we did. First up, the Tiki Oasis Fashion Show at Trader Vics!
For the last three years, Greg and Wolfie and I have made it a tradition to go down to Tiki Oasis. It's kind of a birthday celebration for me—but mostly we go because it's just a BLAST! This year Dottie and her fam are coming down too and I can't wait to get our tropical tiki pool ON! As a little teaser pre-party, our friend Doe (who throws Tiki Oasis every year with her hubby Otto) organized a really cool vintage fashion show at Trader Vic's, a tiki bar & restaurant in Emeryville. All the models held paddles with numbers on them, old school style. If you wanted to buy an ensemble, you simply made note of the number.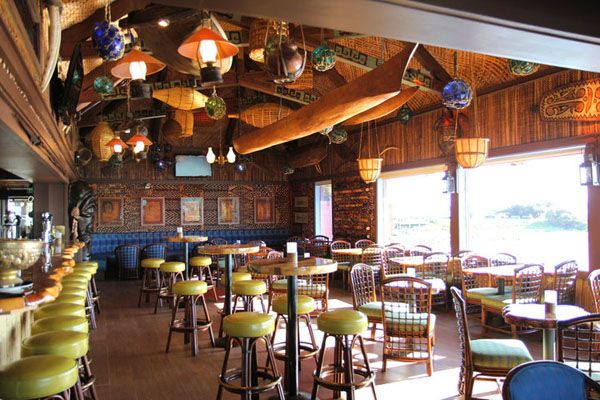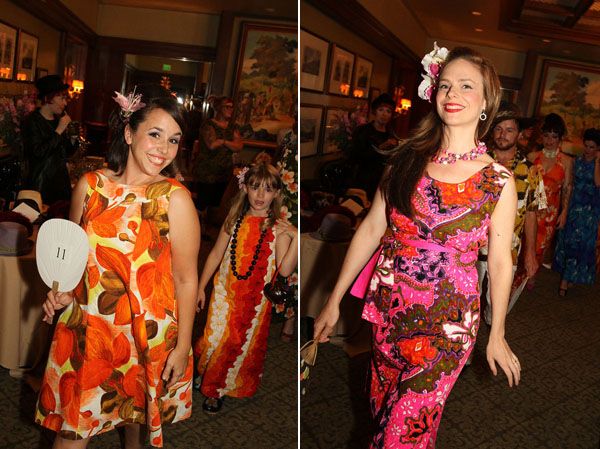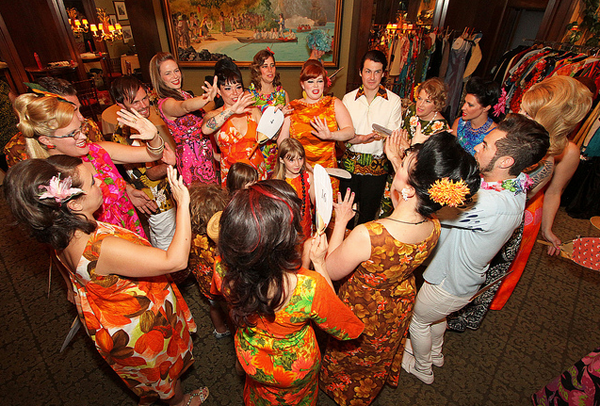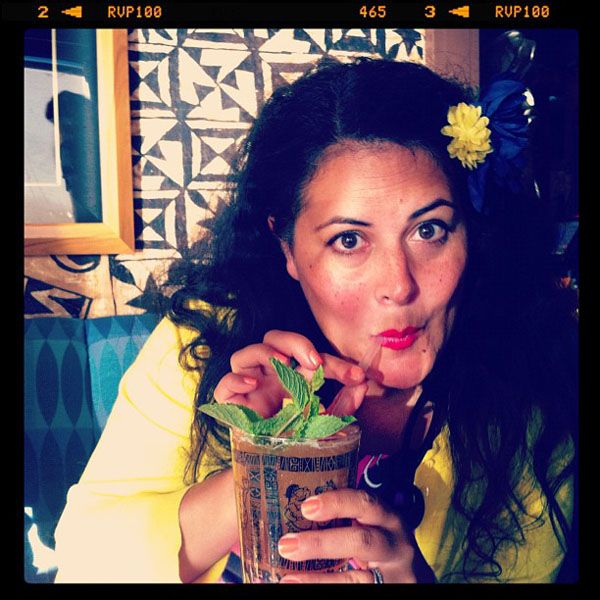 There were some "special guests" modeling! Hee! Wolfie was part of a faux family with matching tiki wear.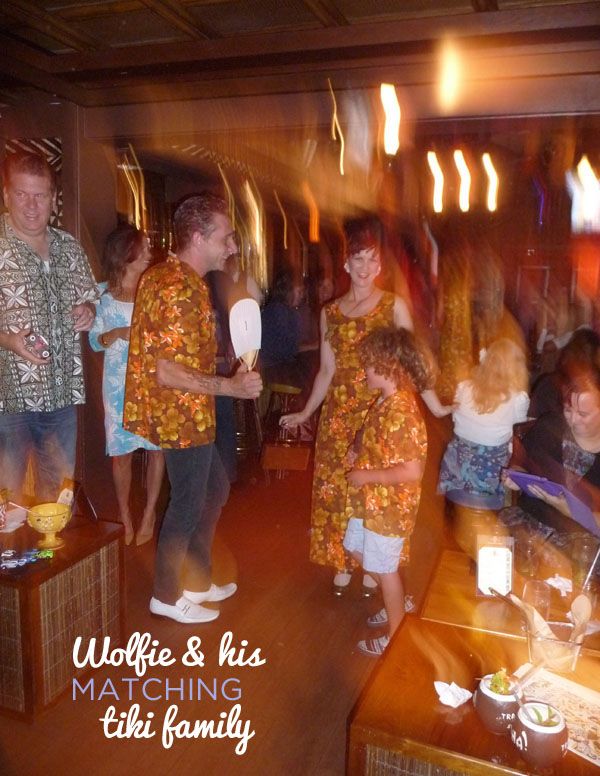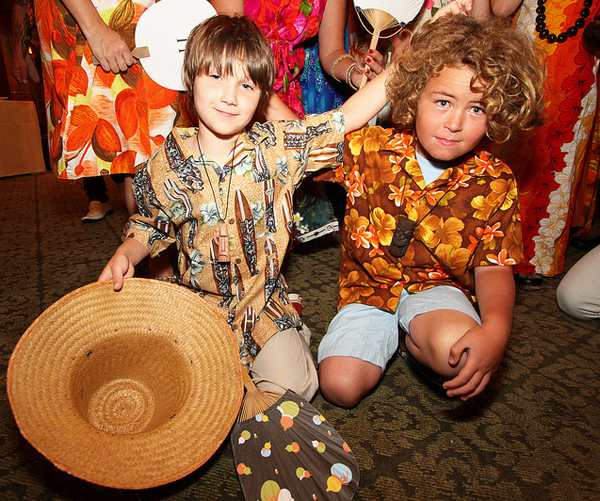 Wolfie did SUCH a cute job "modeling"….he actually did a little dancin' down the run way and was all smiles. I was totally amazed! That's one of his best buds up there, Miles. The girls, Scarlett and Audrey, were toooo cute!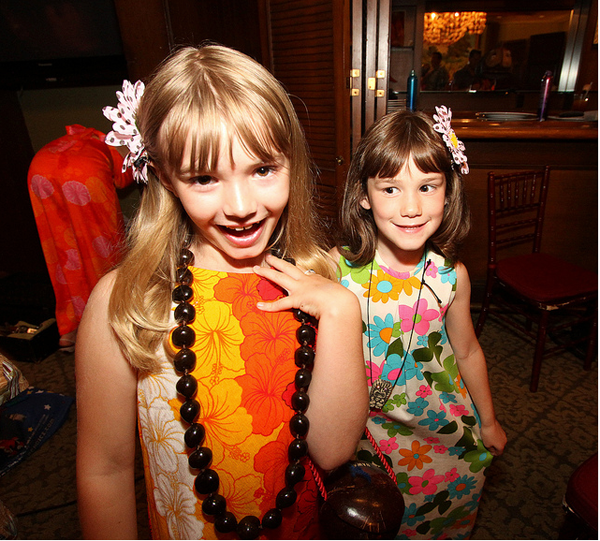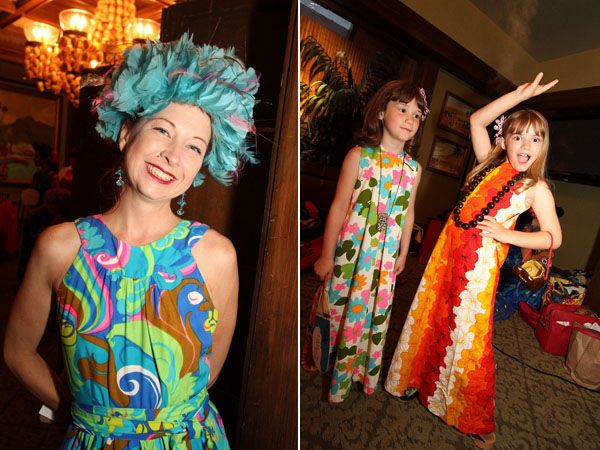 images: Dame Rusty/laughing squid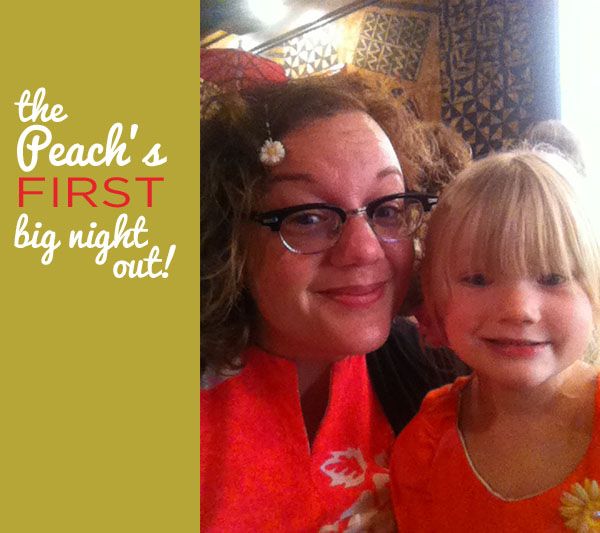 Little miss Peach is still a wee one, so she has a rather early bed time. When you're on vacation, you end up bending the rules a little (which I think is totally appropriate!) so Dottie wisely wanted to give her little cutie a test run, and see how she did hanging with the big kids. The verdict? A smashing success! Peachie was sooo cute and sweet and I really think she had a BLAST! She's gonna be a pro at the real Tiki Oasis!!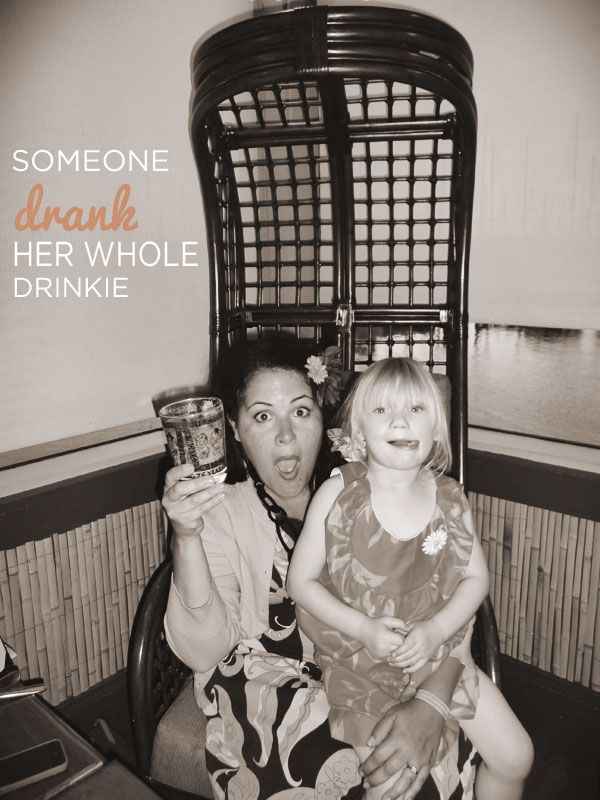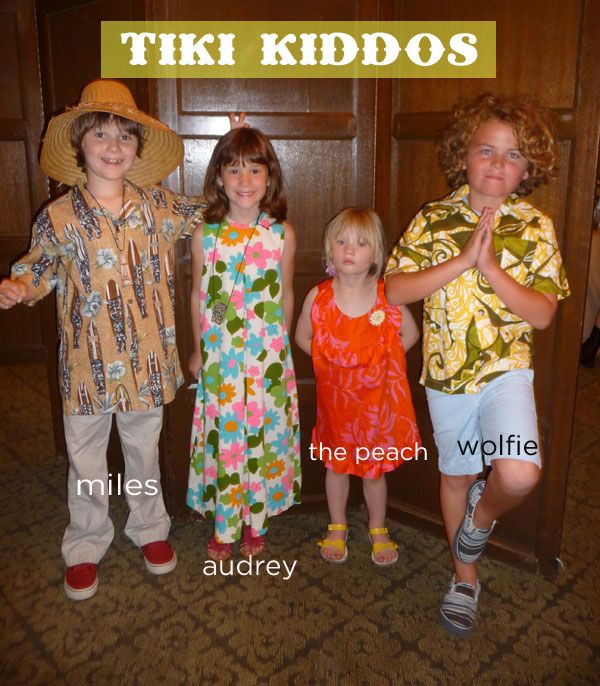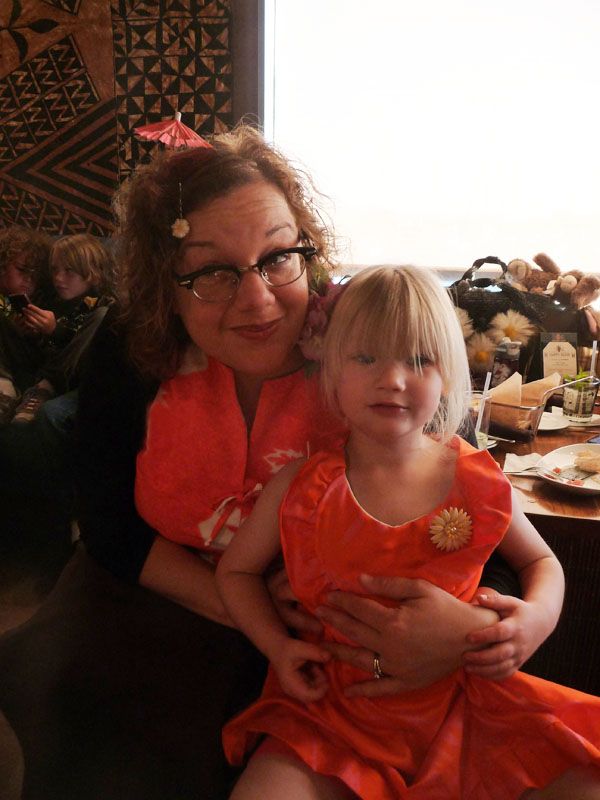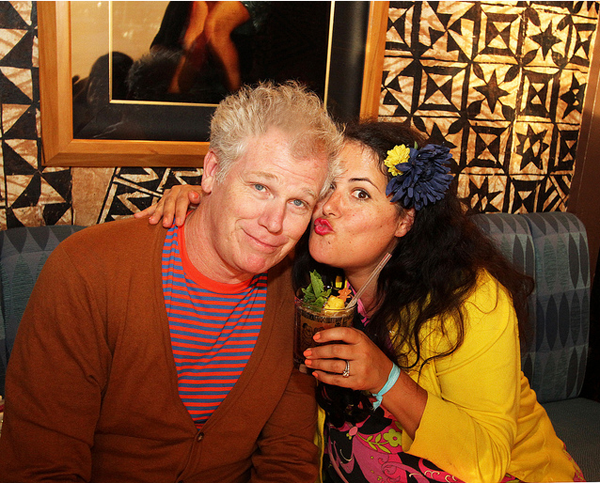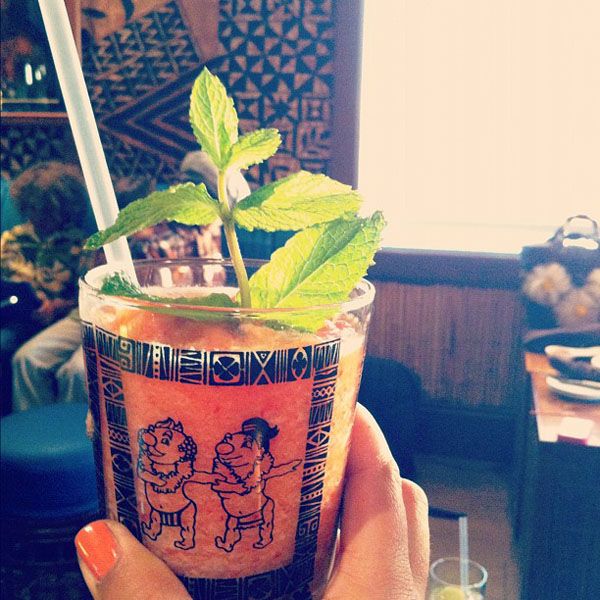 We didn't stay the whole evening, since we had our small folk with us, but it was a fun filled night for the whole family!
You'd think that would be enough retro hijinx for the week, but oh ho noooo! We actually had ANOTHER fun outting the next night! This time it was no kids allowed as we hit the annual fundraiser at Fairyland!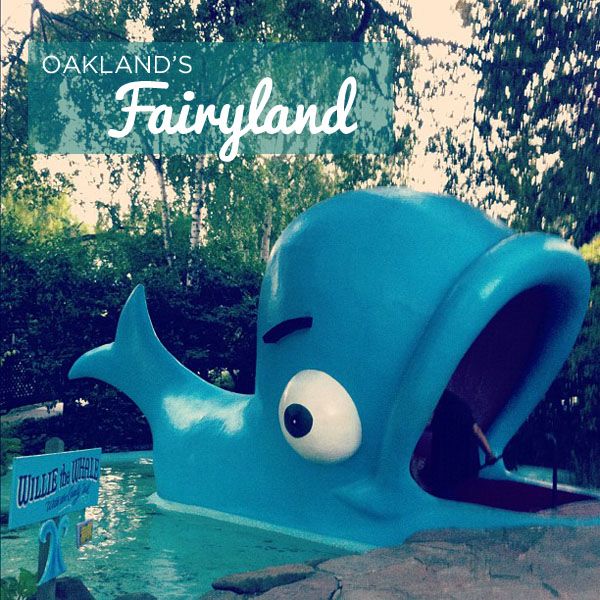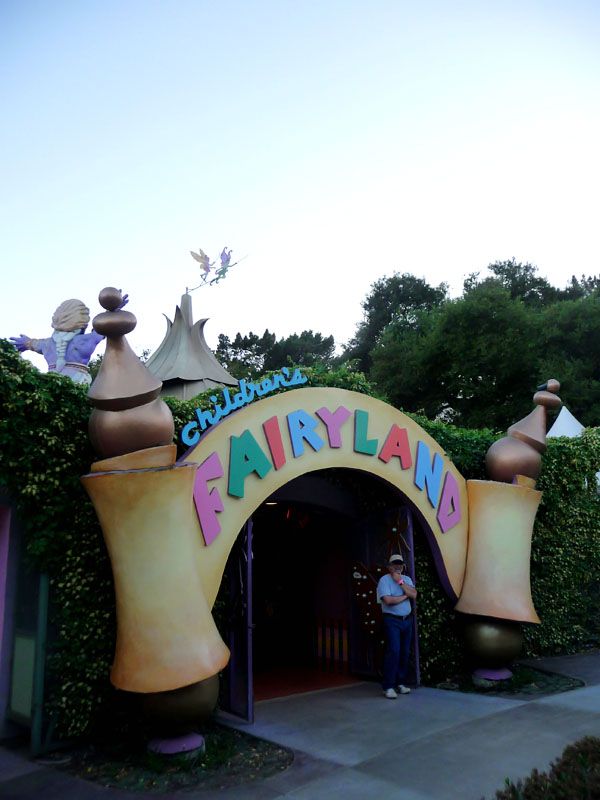 Fairyland is an adorable storybook themed park built in the 1950s for little kiddos. The story goes it was one of Walt Disney's inspirations for Disneyland…this past Friday they hosted an after hours event that was too fun. Our little supper club group The Dames decided to have a little get together there. The wine was flowing and lots of yummy food courtesy of several of Oakland's hippest food trucks. Of course, the whole thing was just a "gab and take photos" fest, and we really had such a fun night!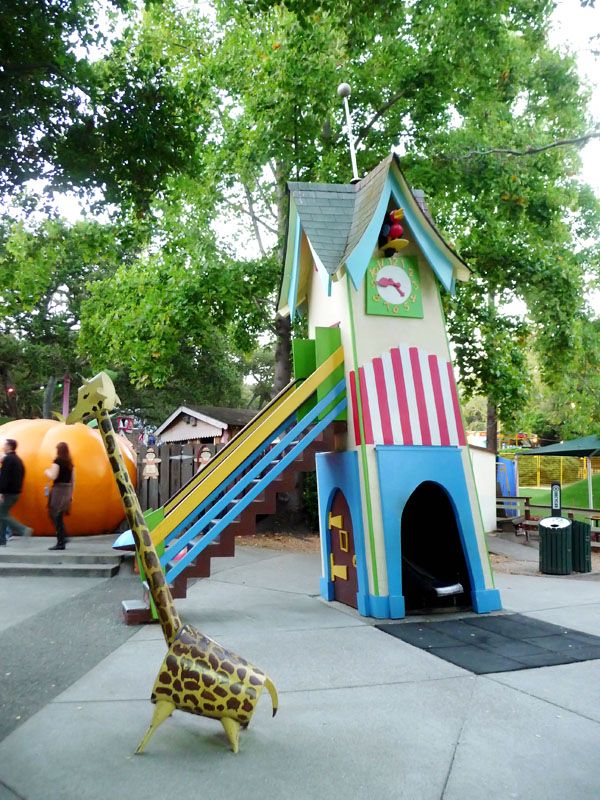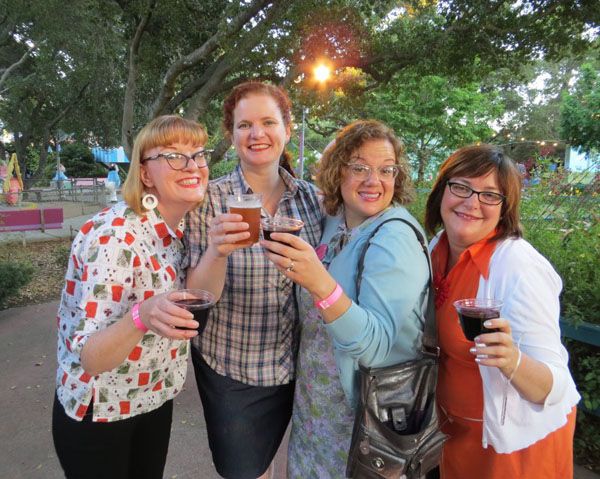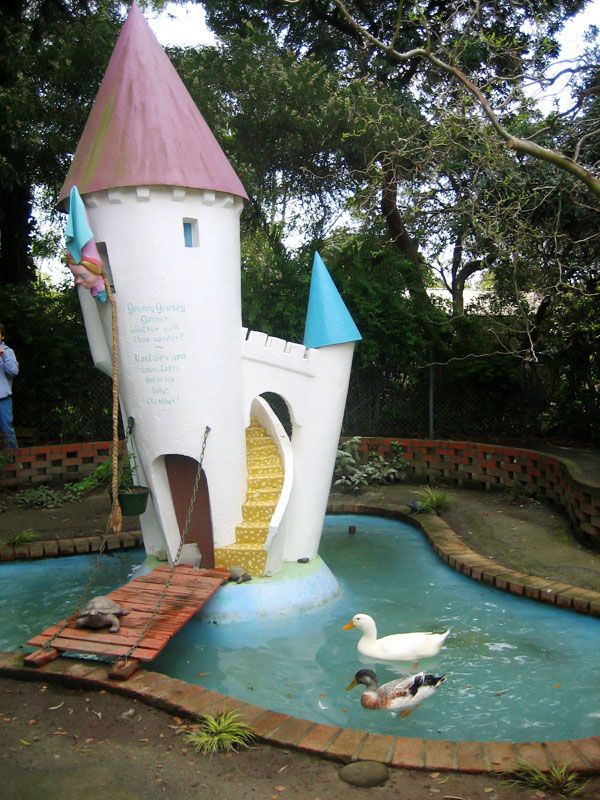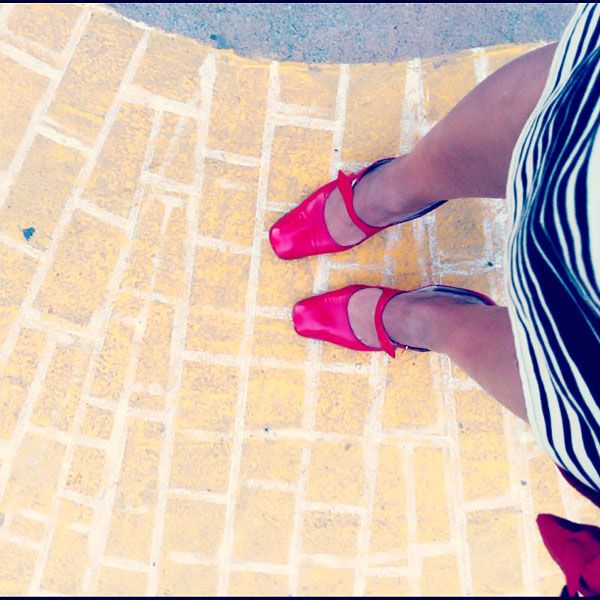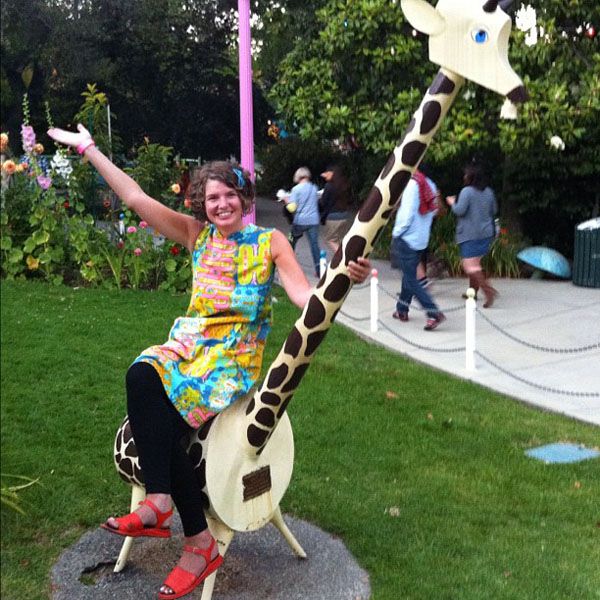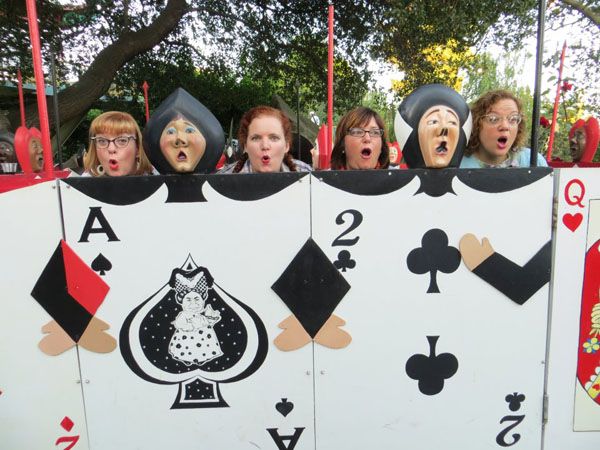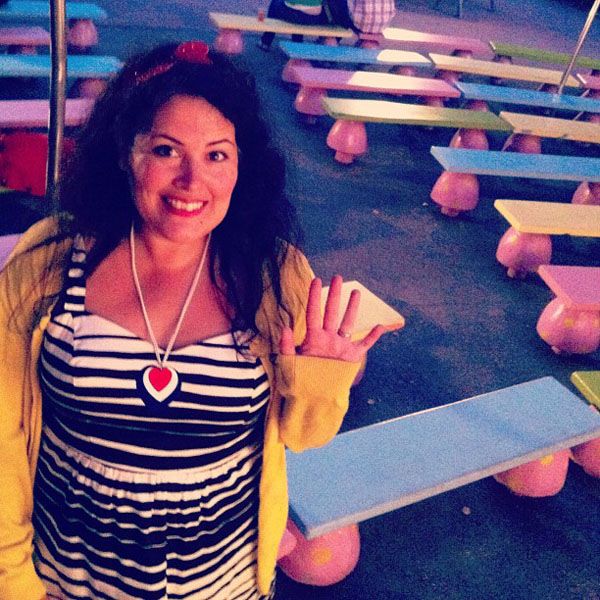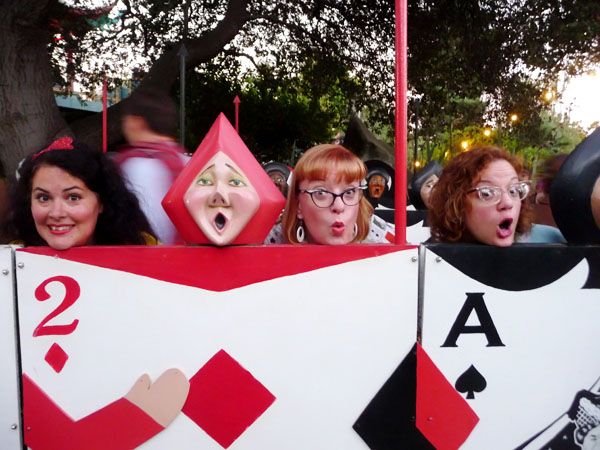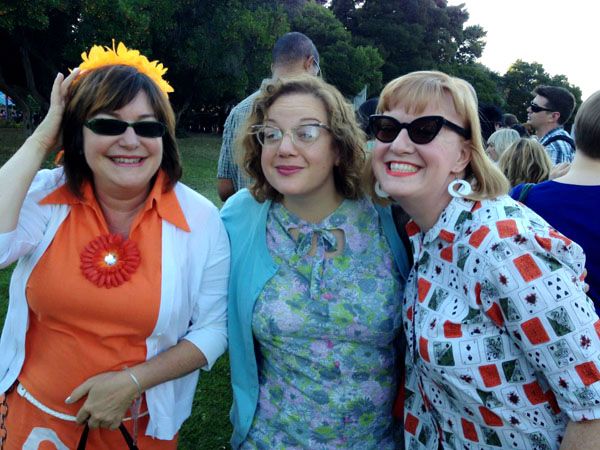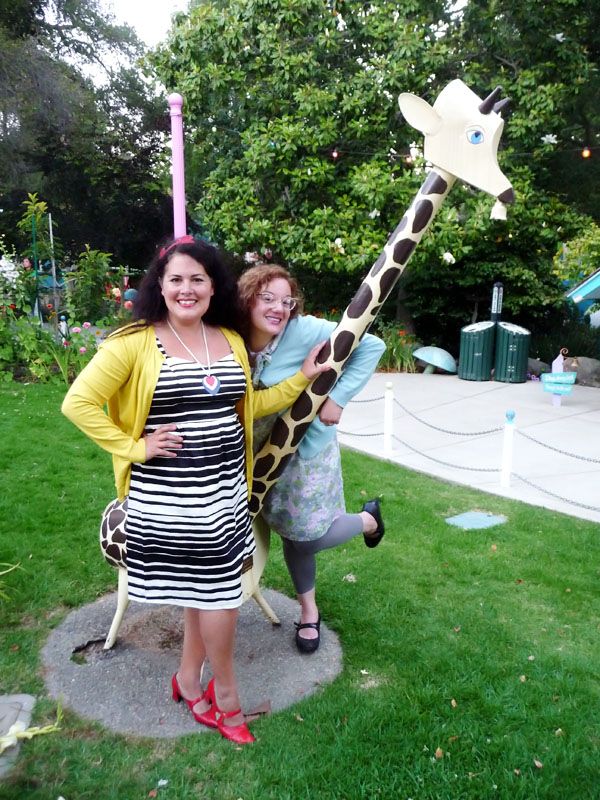 WHEW!! The weekend hadn't even arrived and we were exhausted!!!! But we had too much fun. And I think we'll definitely be going again next year!

{extra pix from Dame Rusty!}