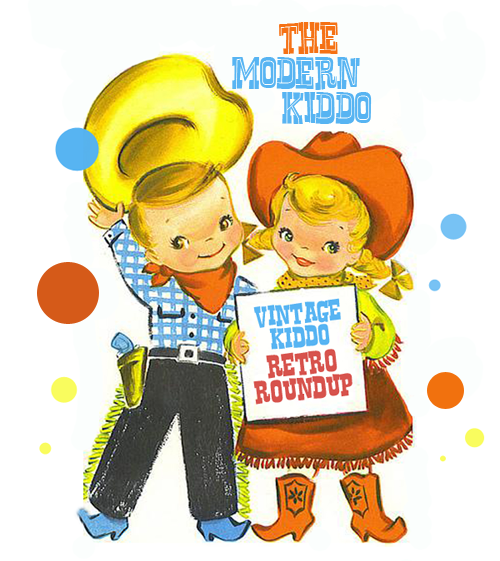 It's official, folks–let the holiday season BEGIN! But before we look into the bevy of amazing goodies and festivities we all love around this season, let's focus on vintage kiddo fashion. And for the holidays there is only one word for it–VELVET.
I gathered the best of my Christmas cheer to pull together some dandy velvet goods for you all!
You could do a very Heidi Holidays with this sweet little flower embroidered dress. From Etsy seller, Odelette.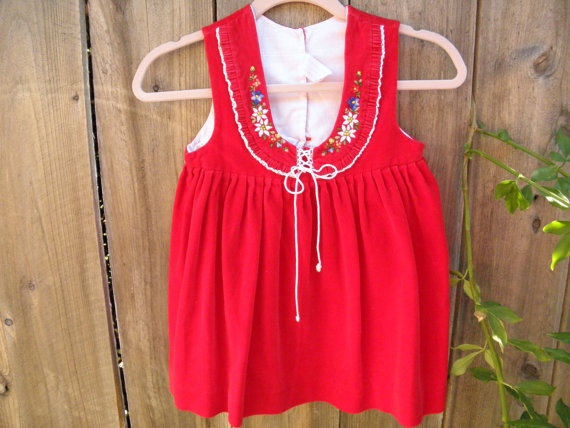 Check out this deep lacy V of cuteness in green velvet. Might be my favorite. From Etsy seller, 3 Ring Circus.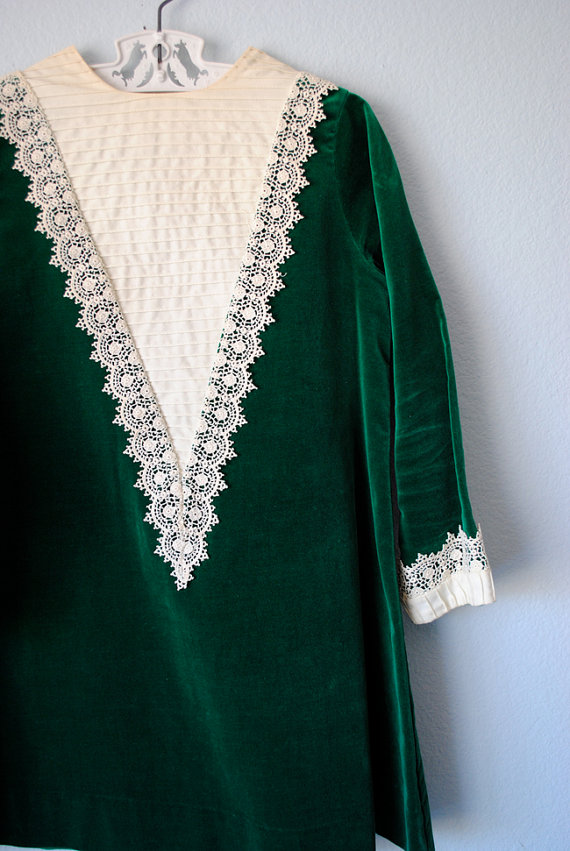 Vintage velvet leiderhosen? Don't mind if I do! From Etsy seller, Anthropolotique.
I love this hot pink velvet dress from the 60s with just a touch of lace! From Etsy seller, Kasi Found This.
Blue velvet AND a Peter Pan collar? Â The little girl wearing this is so going to score big from Santa for looking that cute! From Etsy seller, Vintch.
I love velvet short pants for the holidays .  I know, it's a little Lord Fauntleroy but I just can't say no to that. From Etsy seller, Baby Tweeds.
Check out the perfection that is THIS COAT. Â In my old college colors too–rose and pewter. Â All it needs is matching hat. From Etsy seller, sparvintheieletree.
Who says purple can't be a great choice for the holidays? With purple cherries no less! From Etsy seller,  Little Reader Vintage.
Look, I'm only human. I HAD to include this little red velvet set in the round up? Right? Â From Etsy seller,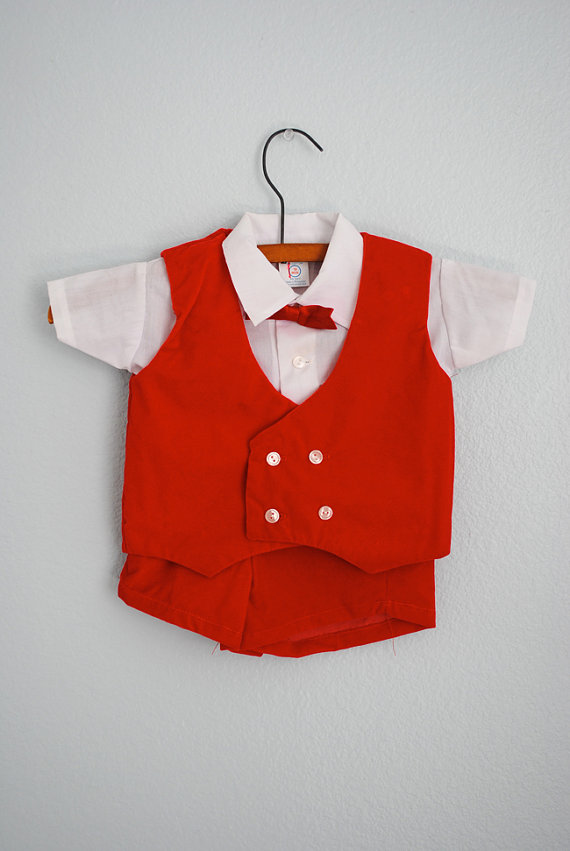 There is something so dear about the velvet jonjon for a kiddo. And the little snowman who looks like he's going to smack some sense into those fiesty snowflakes? Almost too cute for words. From Etsy seller, Twitch Tots. (BTW, this seller has a slew of great vintage holiday togs that are quite well priced, so I recommend a little stroll to her shop…)
I must really love you guys to share this darling little green velvet friend with pretty little white flowers on it.  And on sale too! From Etsy seller, Ms. Tips.