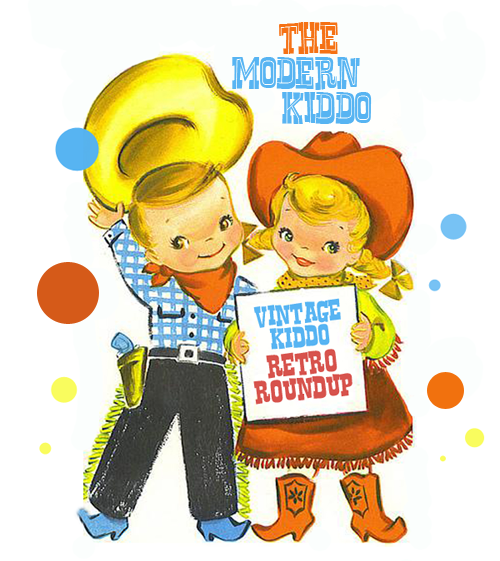 I'm still in Paris (you can follow my experience on Instagram and Twitter under @MissDottie) but I couldn't let you go a Monday without some sweet Vintage Kiddo Retro Round Up goodness.
Fourth of July or Bastille Day? Either is a great excuse to get your wee kiddo into a wonderful mix of red, white and blue! So, I rounded up the most patriotic vintage goodies to share with you!
Who cares if it rains on your fourth of July parade if you have such a dandy polka dotty vintage umbrella as this one!  From Etsy seller, This Vintage Thing.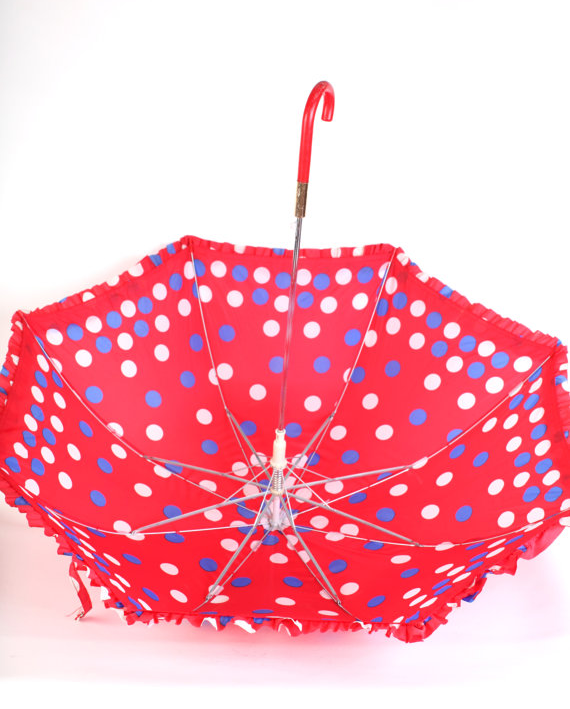 Who says paisley can't be patriotic? Especially if it is as great as this terrific little shirt! From Etsy seller, Stephanie and Mathias.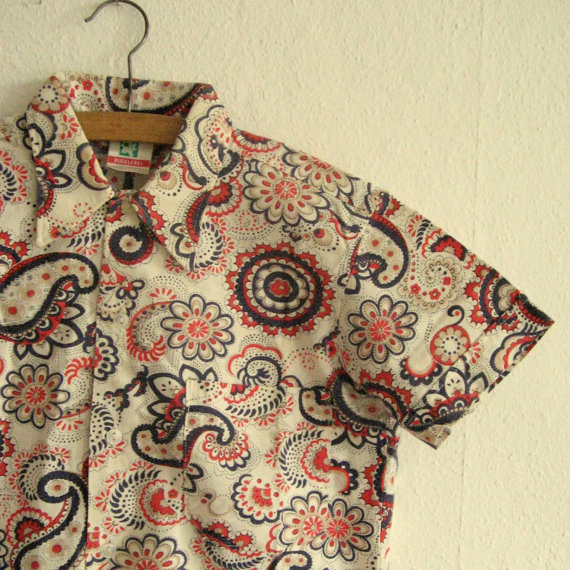 I am crazy for this adorable little two piece baby ensemble that I could see being worn beyond the Fourth of July.  From Etsy seller, A Pear's Vintage Goodies.
Wouldn't it be great to learn the star spangled banner on the accordion–especially this vintage one! From Etsy seller, Volkerwandering.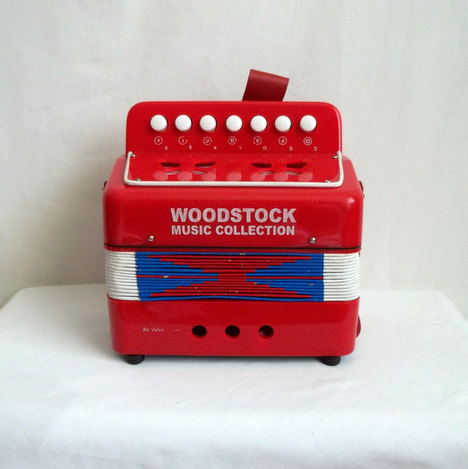 Sometimes you just want a little bit of the old red, white and blue in your ensemble. Like this wonderful wee vintage barrette! From Etsy seller, Rosebud Cottage, who has quite a few beautiful vintage barrettes available.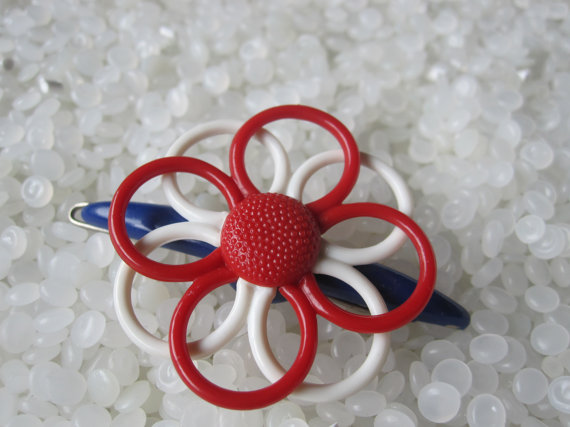 Well, it is year of the dragon, so it would be terrific to have your little one in this amazing vintage two piece suit. From Etsy seller, Bondplace Vintage.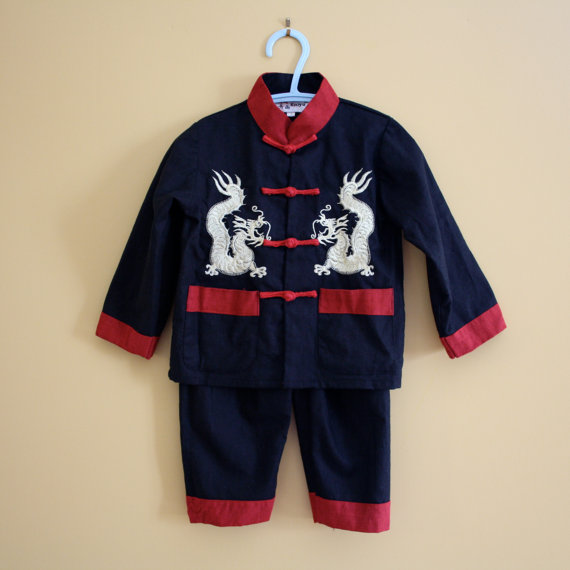 I am completely crushing on this sweet vintage track suit jacket.  The chevron accent in red, white and blue is amazing. From Etsy seller, Jesse's Threads.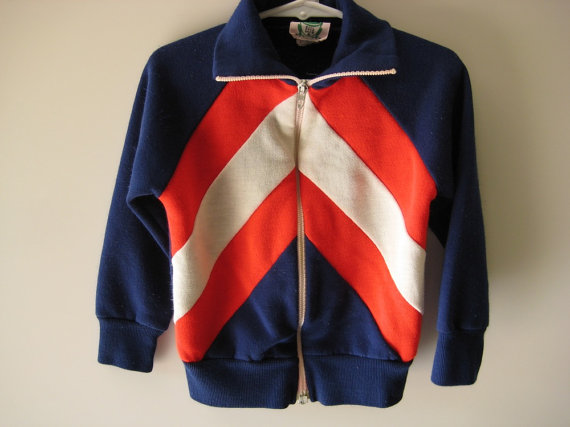 Folks, you know I have a weak spot for nautical–and this vintage little dressie is perfection in red, white and blue! From Etsy seller, Stop the Clock Vintage.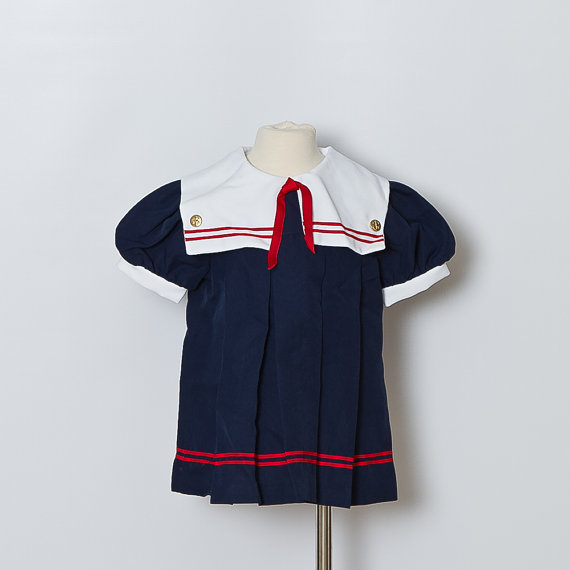 Who says Mickey Mouse can't be part of your fourth of July festivities? Especially if it is in the form of this great vintage sweater! From Etsy seller, City Sparrows.
Is there anything more American than playing baseball? Get your little baby into America's favorite past-time with this sweet pee wee onesie! From Etsy seller, Audrey Blissful.
Happy Monday!