Whoohoo!!! We have a grand selection of goodies today at zee Modern Kiddo. Â So, let's get to it!
I wish I could find these gems in my size!! Black and red shoe tie shoes. Vintage deadstock to boot. Adorable! From Etsy seller, Bootmeister.
Check out these faboo vintage striped cords. Â All you need is a turtleneck and any little boy is ready to rock out second grade with these cuties! From Etsy seller, Bubble Pipe!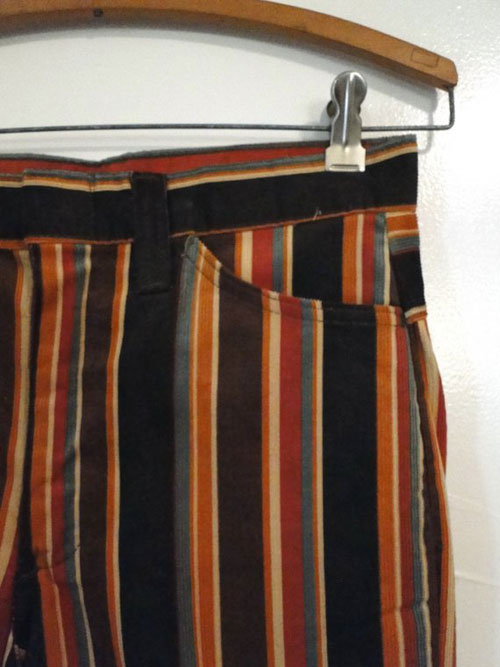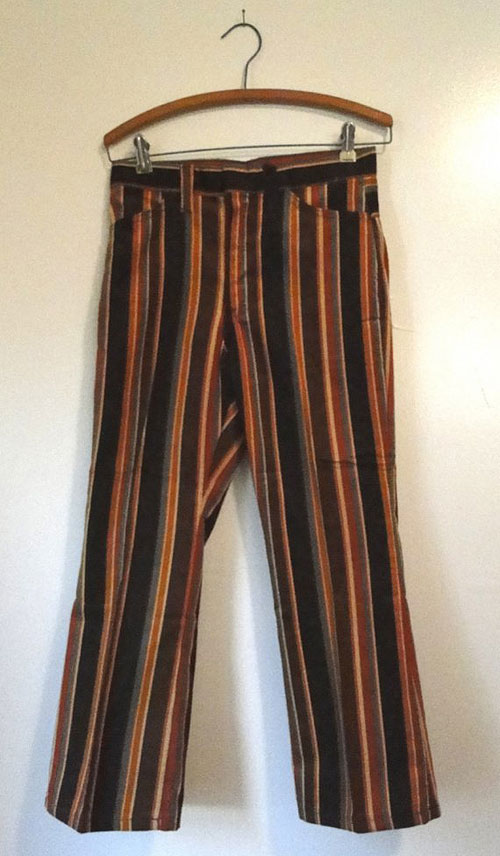 Now, let's take care of the girls corodury needs, yes? Oh these darling vintage corduroy pants! Â  The pattern is just too adorable–the cabin and animal print is to die for. Â From Ebay seller, Kindness Mama.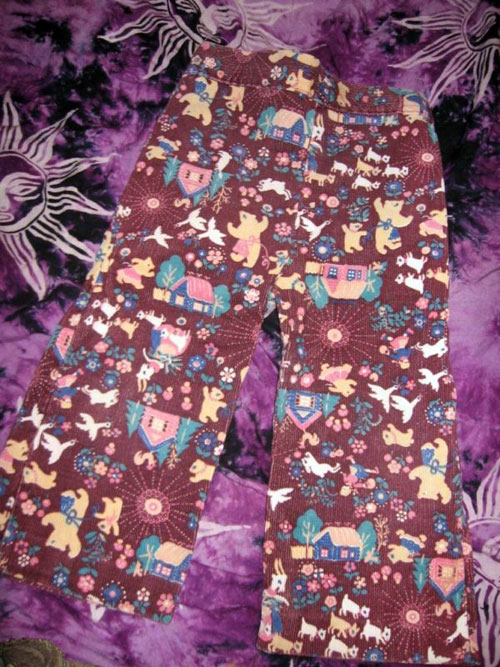 How much do you love this wonderful vintage crocheted boys shirt? From Etsy seller, Topsy Design, who is actually this genius prop  and wardrobe style duo from L.A.  Def worth a stroll down their online aisles on Etsy.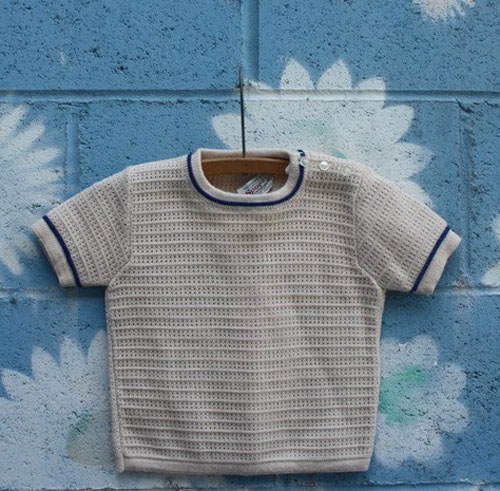 Oh, this sweet sunshine seventies dress is like a glass of lemonade with sunshine. From Ebay seller, Kindness Mama again.
I love this polycotton romper with sailboats. Â Couldn't you just see the sweet little chunky legs poking out of it? Â From Etsy seller, Cottontail Vintage.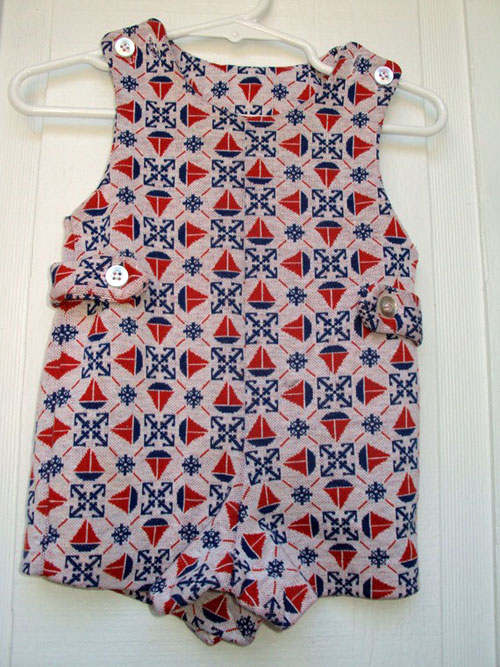 Oh, that Frecklewonder–she always has something so cute! Like this adorable wee vintage red jacket. With mouse of course. Â Playing the drum. Â I know, if you need to look away for a minute, because it's too cute.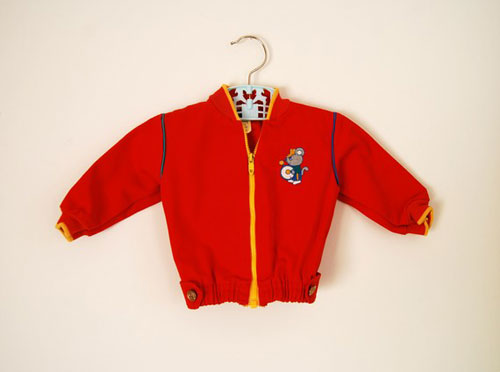 BTW, Miss Freckle is having a terrific sale right now in her Etsy shop, so I suggest a little stop by for something for Mama, yes?
Lish, I clearly need to move to Minneapolis and do some vintage shopping with you. Because you find such goodies like this adorably duckie pink set. Â Sooo kooot!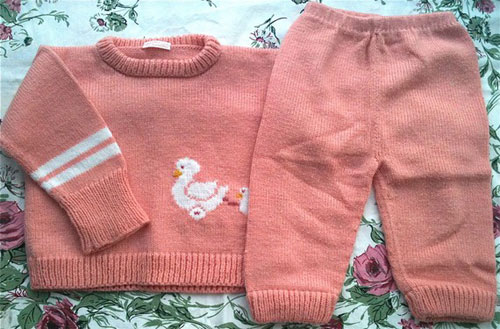 Stop the presses! Â 3 Ring Circus has found one of the sharpest little vintage shirts I've ever seen.With abstract little choo choo trains on it. Â I know.
Friends, I saved the best for last–I give you "the jackpot" from eBay seller, raine4159. Not one, not two, not three, but FIVE pieces of vintage awesomeness that makes it the best deal EVER.  And such cuteness to boot. Check out the aucion to see the other pieces. They are adorable!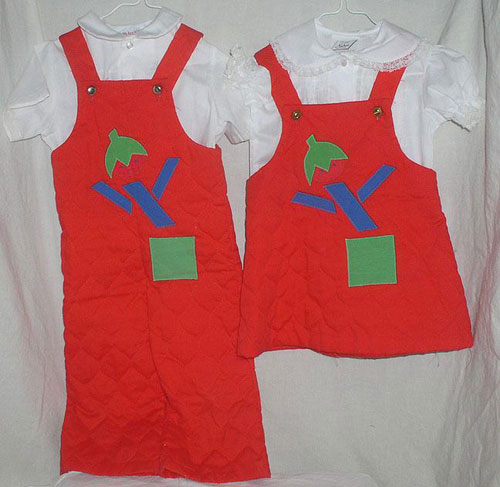 Happy Monday, folks! And more importantly, Happy Martin Luther King Jr. Day.  A very special day indeed.  Just yesterday my father told me a story that made me realize how much we have to be thankful for with this day.  Thanks for being awesome, Dad!