Finally San Francisco took a look at its calendar and realized it is summer. And cranked the heat up. Into the nineties.  The NINETIES, people. Which is just lovely, but not when I'm seeing all of these yummy plaids, and layers and scarfs and dreaming of sharpened pencils and new lunchboxes. And the delicious new Fall clothing line from Elias & Grace.
Now, I'm new to this wonderful company, but it seems all sorts of fancy pants people have been shopping there for years finding all sorts of goodies for their kiddos. Like Jude Law, Mrs. Jamie Oliver, and Kate Moss. But hey, better late than never because hoo boy, they got quite a load of grand clothes for fall.
For boys.
And for girls.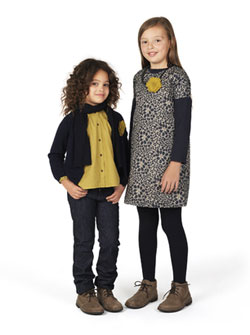 And oh dear. They've got a baby line.  Drat it!
Good inspiration, yes?