I'm calling Sleepy King plush toys the Bla Blas of 2011.
From the gloriously cute loving mind of Savannah Carroll comes the devilishly charming stuffed toys that you just want to snuggle.
Look at these tweedy little friends. Â Up to no good, except cuddling!
Oh and look at this pink friend. You just want to rub noses with him, don't you?
I am particular a fan of the Sleepy King foxes. Perhaps it has to do with my recent view of the Fantastic Mr. Fox. (Which by the way is I believe my new favorite film–oh that corduroy loving Wes Anderson–be still my heart!)
Oh, check out this dapper foxie.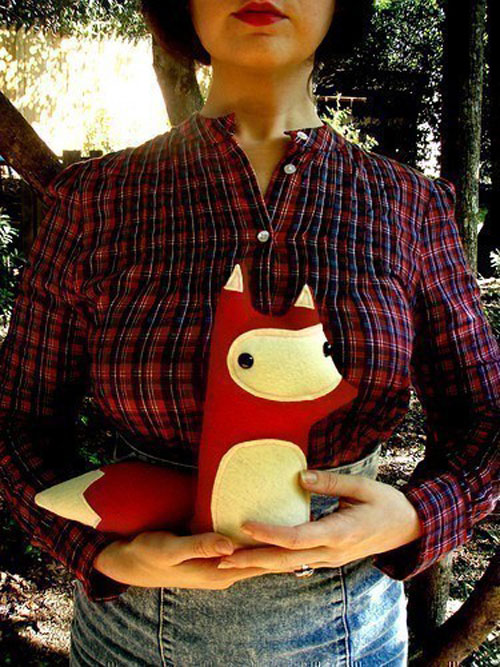 Shhhh… This one's sleeping…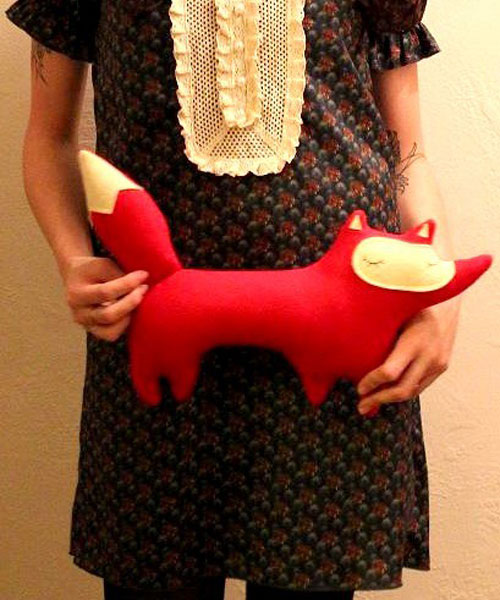 You just want to zebert that pink plaid tummy, don't you?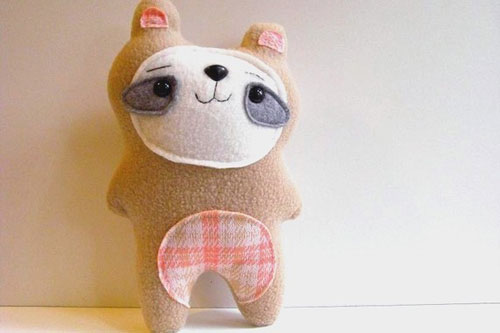 And just in time for the Valtentine's Day–his and her squirrels. I'll take this over a box of See's Candy any day!
I think I'm going to buy one of these for the Peach!