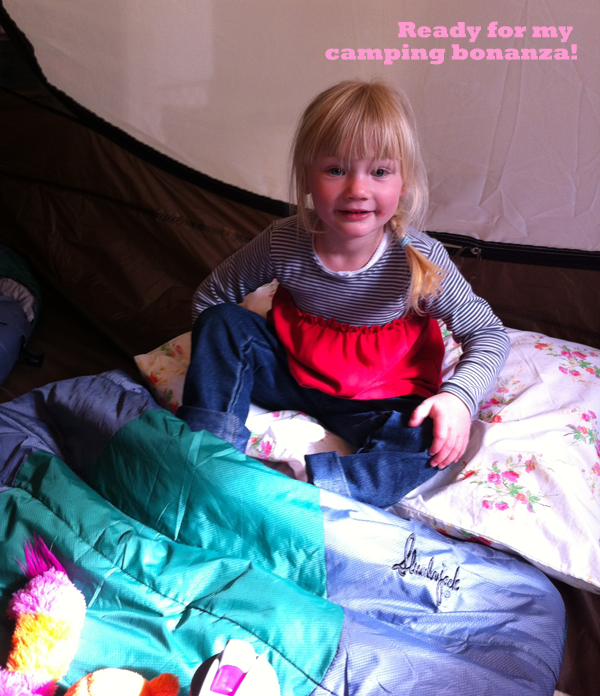 Well, Labor Day in the Bay Area was blessed with amazing weather–perfect sunny days with a light breeze.  However, I could have used this wonderful weather earlier this summer when we decided to take the Peach on her first camping trip.  I cannot deny or confirm that my whole reason to go camping was for the s'mores.
We took great pains to find a terrific close campsite to take the Peach for a single night of camping fun.  We planned out meals, a quick trip to the nearest beach. Every last bit. Sadly we woke up on our chosen camping day with a forecast of heavy rain, so we thought it best to postpone the full camping bonanza.
However, there was no reason we couldn't bring the Peach a bit of camping fun without even leaving our own cozy nook! We set up our tent in our dining room and planned to do all of the camping fun inside.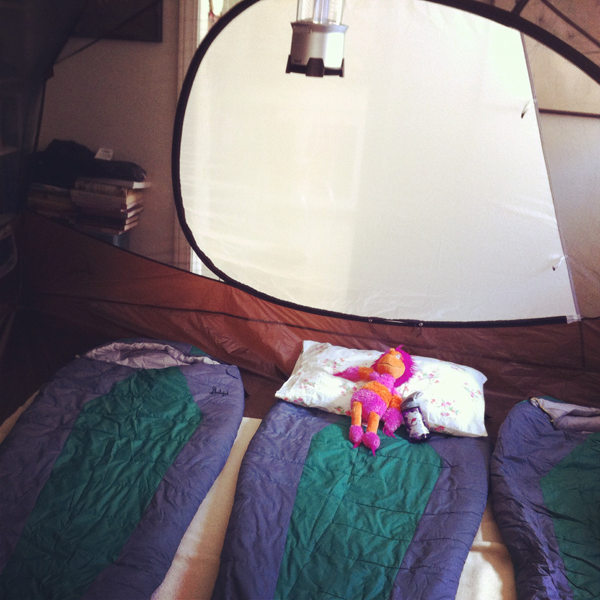 We added a few posher bits like two ottomans from the living room and our picnic blanket.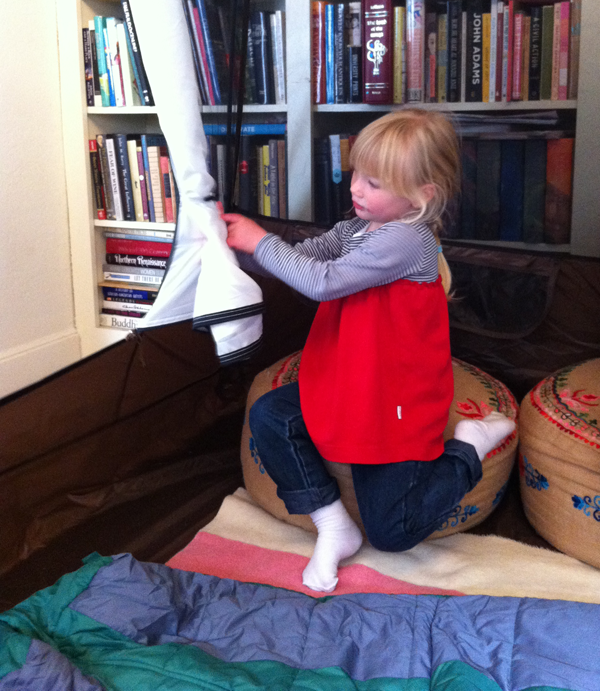 She enjoyed getting familiar with every nook and cranny of that tent and was fascinated by the see through part of it and the sleeping bags.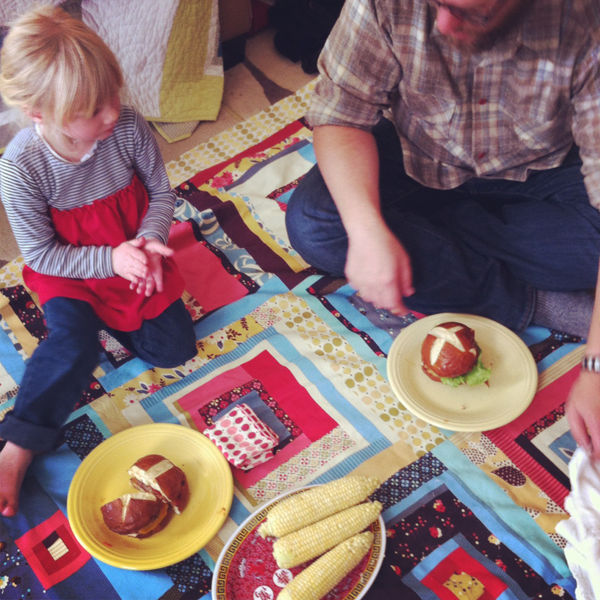 She enjoyed her burger in the tent and was treated to her first and certainly not last s'mores too.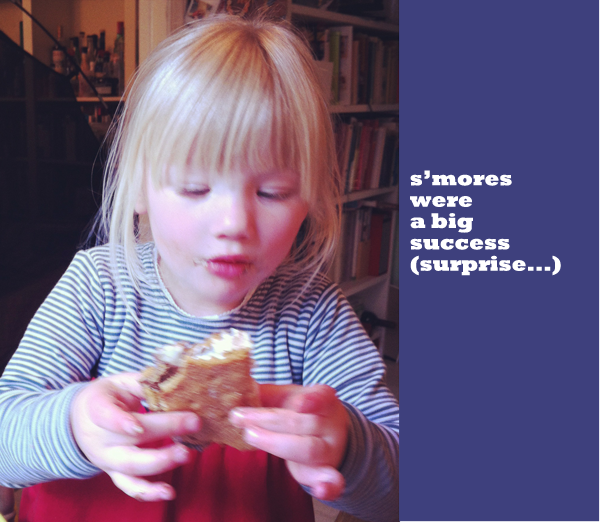 The Peach and Eric slept well in the tent and loved every minute of it.  It made us excited to actually go camping.  We have friends who have a kiddo around the Peach's age and we were hoping to with them some time in October. Crossing fingers that we'll actually take the Peach camping this year. But indoor camping is a nice way to extend the fun of summer inside in a different way.
Did you go camping this summer? Have you ever tried indoor camping?