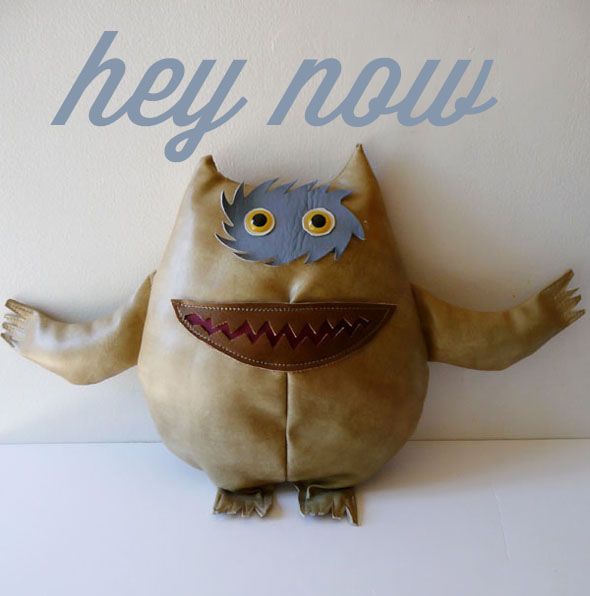 Do you know this goofy fella? Many years ago Greg and I were thrifting and he walked up to me holding this lil guy. He had a quizzical look on his face, "Why do I know this? WHAT is it?" Â I got wide eyed. "What is it??" I shrieked. "It's a NAUGA!!!" Oh yes, friends. The ever lovin' Nauga.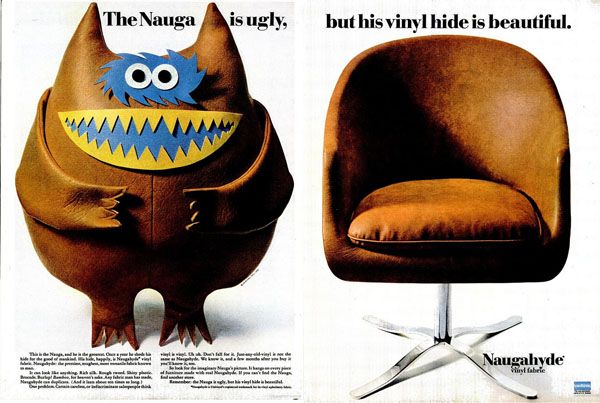 Back in 1936, the UniRoyal company produced a sturdy synthetic leather they called  Naugahyde. It was used on chairs and couches and touted as more affordable and longer lasting option than leather. Fast forward to the 1960s and, in an effort to stand out  amongst the competition, UniRoyal partnered wtih legendary ad man, George Lois to launch a genius marketing campaign worthy of Don Draper.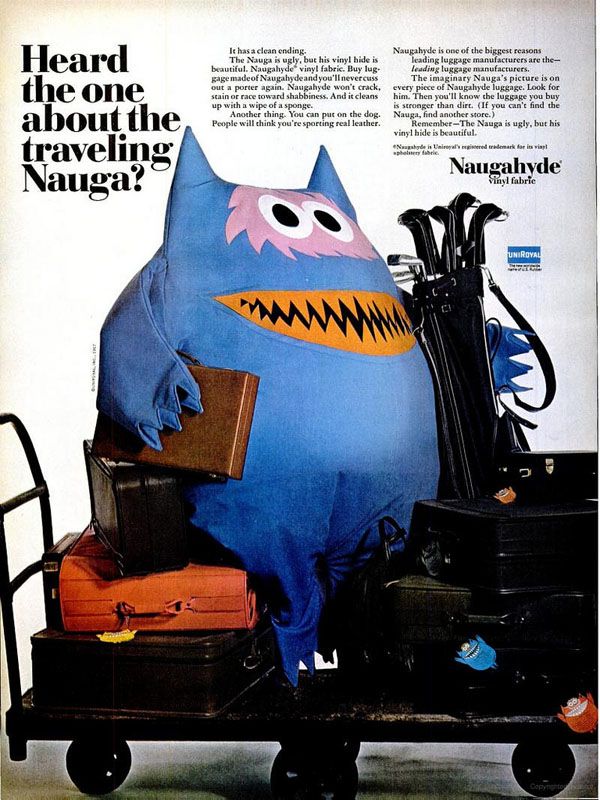 Lois and designer Kurt Weihs came up with the brilliant idea of inventing an imaginary creature they would call the Nauga. The idea was that Naugas were a rare and exotic creature who lived in Sumatra and shed their hide each year—resulting in Naugahyde. (Rest assured, it was all tongue-in-cheek and no Naugas are harmed for Naugahyde! But there many people actually believed the elaborate backstory about the Nauga being an actual animal—to this day questions are still raised!) The Nauga became so popular, he even made an appearance on Johnny Carson in 1966!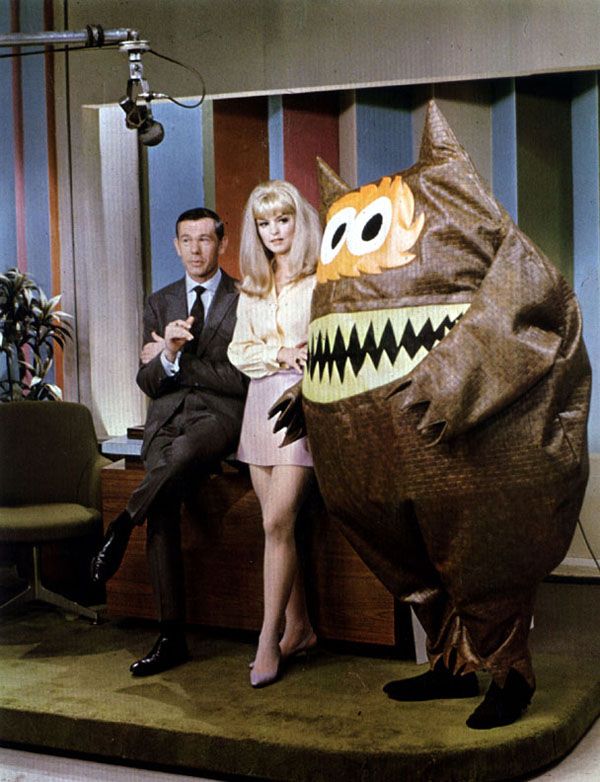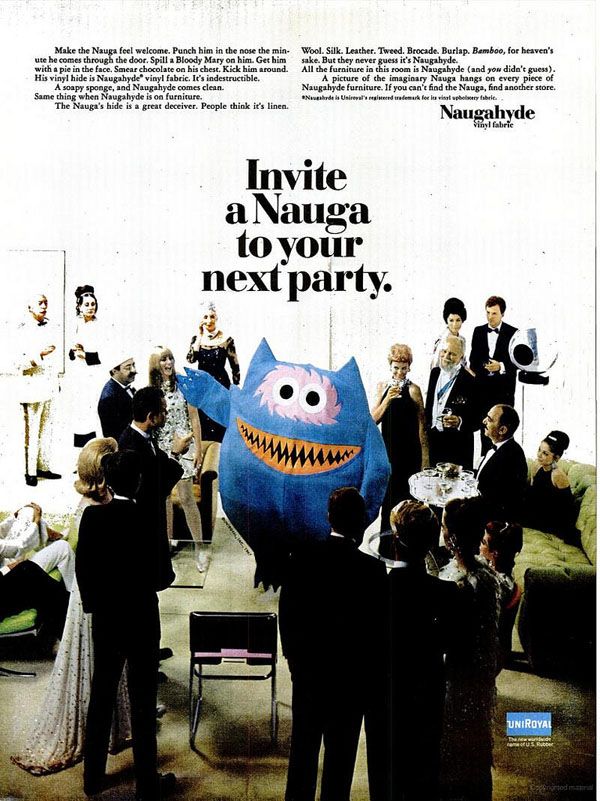 They took things to the next level when they offered a free Nauga doll with every Naugahyde reupholtering. These little Nauga dolls are totally collectible now, so if you see one…scoop it up! There are actually a few on eBay right now.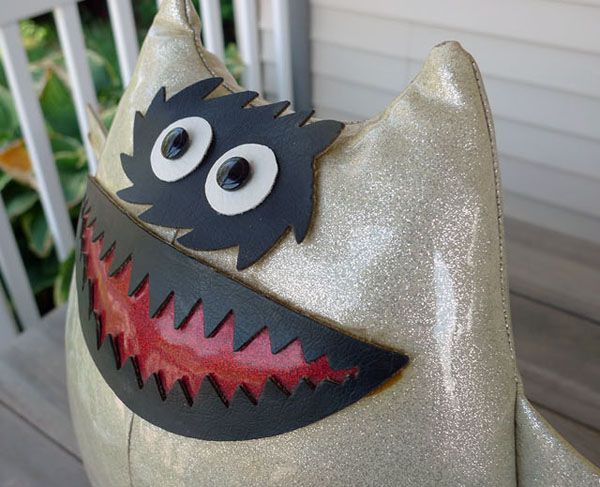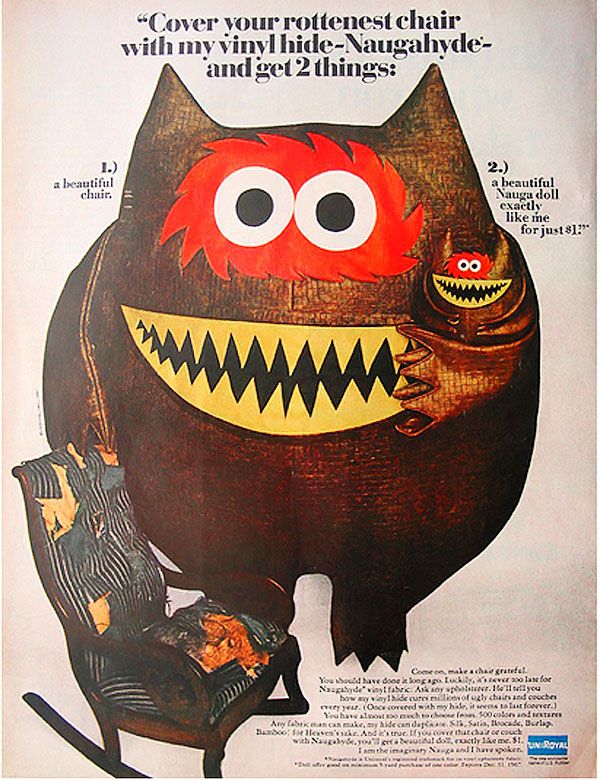 So remember that thrifting day when Greg came up to me clutching the Nauga? Well, I jokingly said to him, "Were there any more??" And he grinned and ran off….and came back with it's identical twin. We thought it was hysterical (and hey, at 99 cents a piece how could we say no??).
I'm a big fan of the quirky spokesperson/ animals, so this guy makes me laugh! He's a little bit ugly, a little bit kooky, a little bit spooky and a whole lotta playful! What do you think? Do you love this fella or does he freak you out?? haha. I guess the one thing he isn't is cuddly!