Ten years ago today, on October 20, Greg and I were married in Palm Springs, California. It was a totally glorious and special day for us. Everyone does things their own way…some folks want a smaller intimate affair, others go for the big hoopla. We wanted a nifty location, a fun vintage cocktail party vibe and something that was special enough that we would remember, but not so over-the- top that we were broke for years after.
One weekend, after being utterly overwhelmed by wedding thoughts, Greg suggested we head down to Palm Springs. This was in late 2000 and it was no where near the destination it is today. I have to say Greg was ahead of his time! I was a little skeptical…Palm Springs? Isn't it mostly old golfers?? He told me he was pretty sure I'd like it. We drove down one sunny morning and from the moment I laid eyes on the amazing mid-century architecture that was all over the place, I was hooked! None of the current hip hotels existed at the time —there was no Jonathan Adler or Kelly Wearstler goodness to be found. No Ace. No Viceroy. No Parker. (In fact, the Parker was the Givenchy Merv Griffin Hotel! Hah!) They were all still the oldie hotel/motels from yesteryear. While we were down there lounging, we said, "Wouldn't it be cool if we could just rent an awesome mid-century house and have the wedding there??" That afternoon we stumbled upon this:
It was the iconic 1960s Palm Springs Alexander House(aka the Elvis Honeymoon Hideaway). The house was where Elvis and Priscilla were supposed to get married, but because Rona Barrett broke the news that they were in Palm Springs (and reporters began to swarm the town) they snuck out and flew to Vegas. They ended up spending their honeymoon there, and Elvis loved the place so much he wanted to buy it. At the time we didn't know all this, we just thought it was a spectacular place….and exactly where we wanted to get married. So as luck would have it…. we did!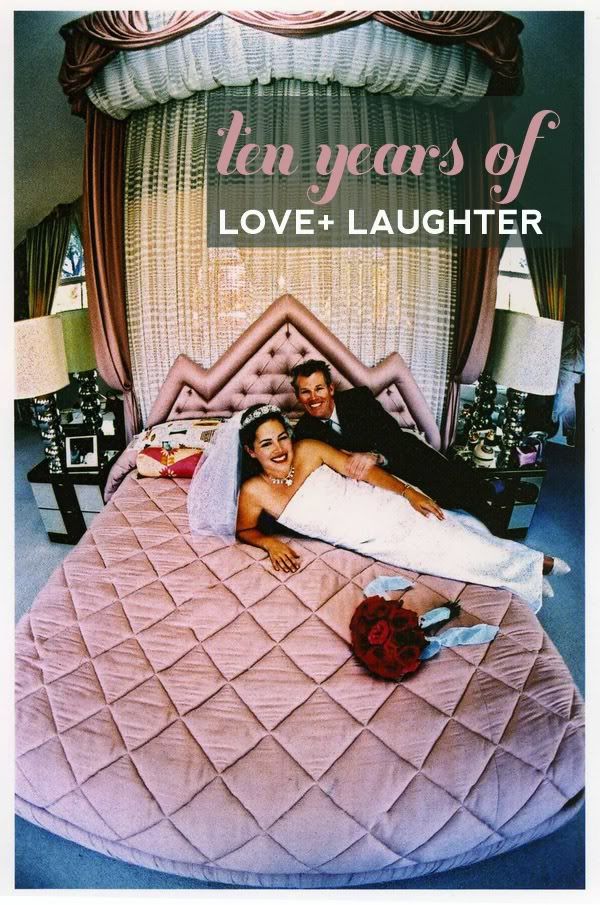 To get married at a place known as "The House of the Future" was truly a dream come true! Â They don't typically rent the place out that often for personal events, so it was very special that we were allowed to have our day there (and the lovely couple who own the place were exceptionally kind and really helped to make it happen for us!).
Shockingly, I didn't spend much money on my dress (gasp! I know, right? haha). IMy shoes and accessories were vintage and the dress was actually brand new. I also did all the flowers myself (both my bouquet and all the table and decor flowers) and my brother Karl (aka DJ Kurse) spun amazing tunes all evening. Being a vintage kookoo, I also staged the place with my own vintage pillows, bric-a-brac and even vintage 60s bridal magazines in the "boudoir." Yes, I'm a vintage perfectionist. But those little details paid off because everyone thought they were actually part of the place! [tomorrow I'll share some more photos of the house, if you like!]
I wanted to share with you some photos of our special day. It's funny, when I got married I didn't have a blog (hardly anyone did), not everyone had digital cameras, and the trend of documenting every detail in an editorial manner hadn't really happened. Thankfully we had a groovy young photographer who shot lots of unconventional photos—at the time I remember some people thinking our wedding photos were a little kooky (he shot on real film and even cross-processed a lot of the rolls) but I love 'em. Because the real photos are all in frames,  I scanned some of the mediocre copies I have tucked away in a box —sorry  the colors are a bit wonky. The real ones are much pertier! When I look at some of the amazing wedding photo spreads in blogs today they almost seem like a magazine shoot and I think, "Wow, what we would have done if we had gotten married today!" That being said, I love all of these pictures so much. It was a truly amazing day!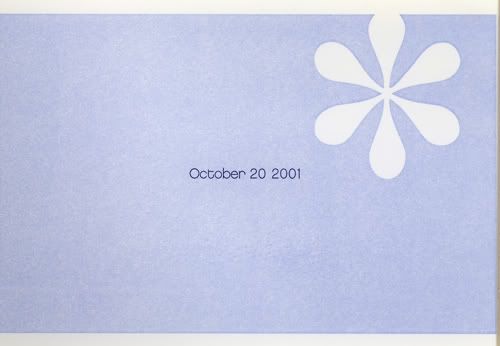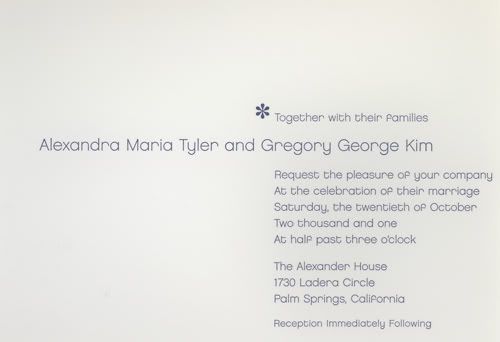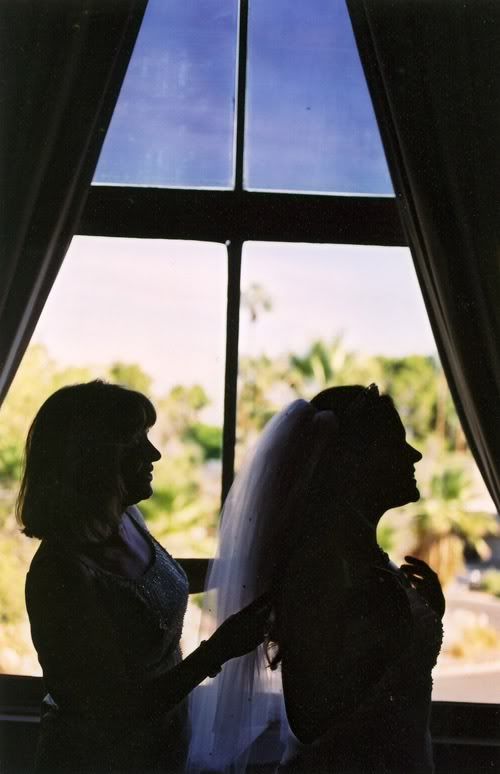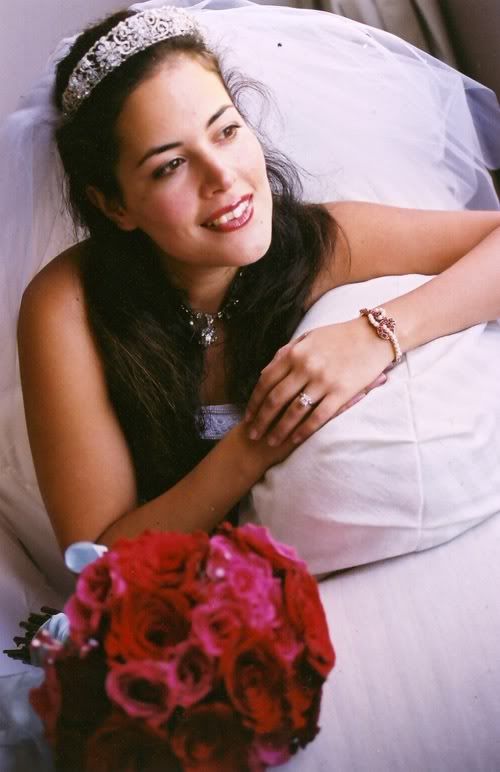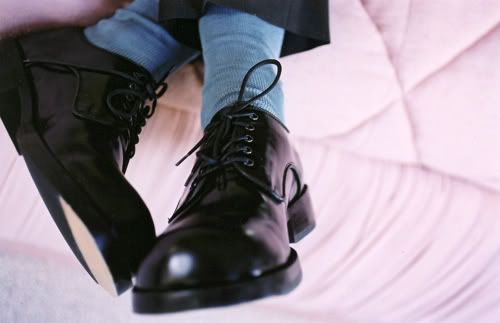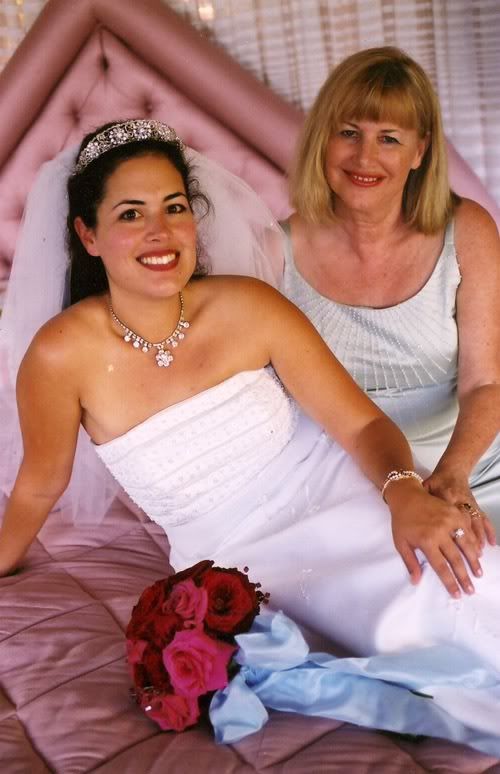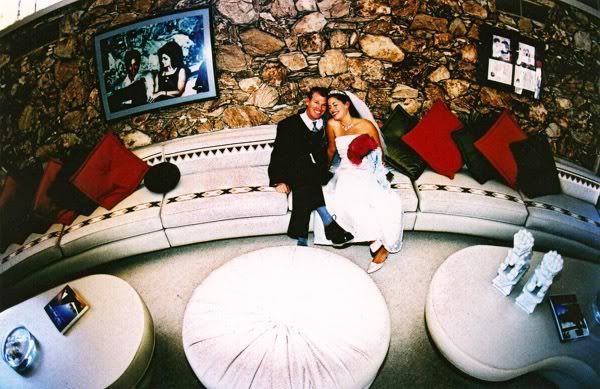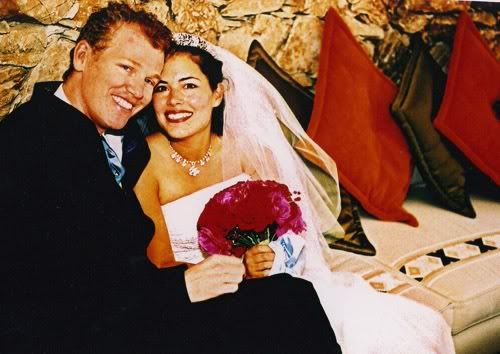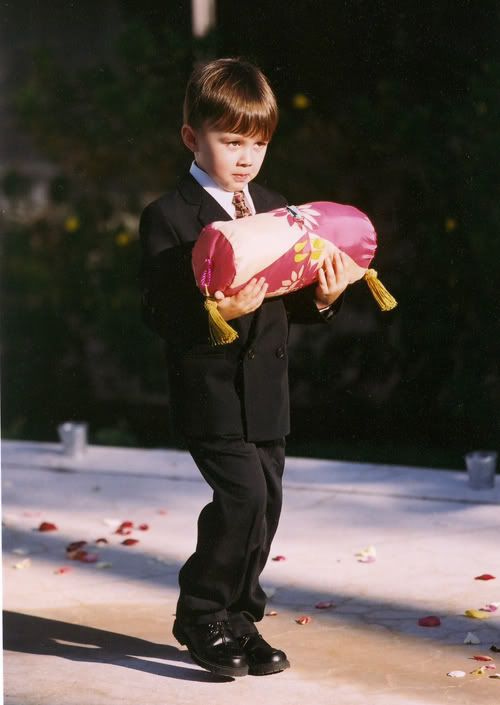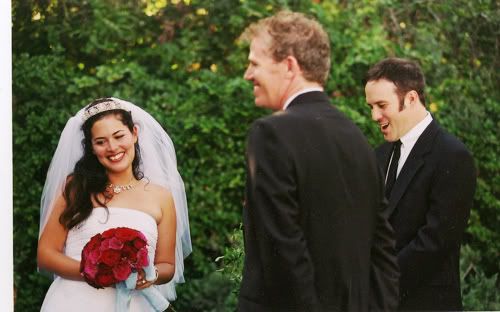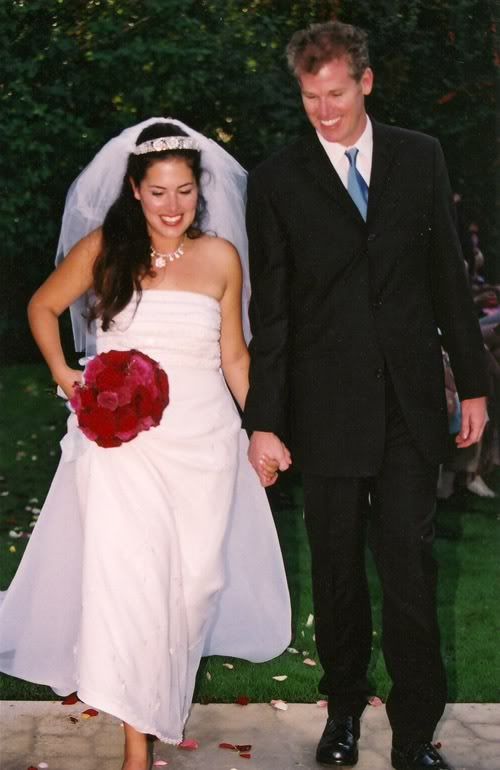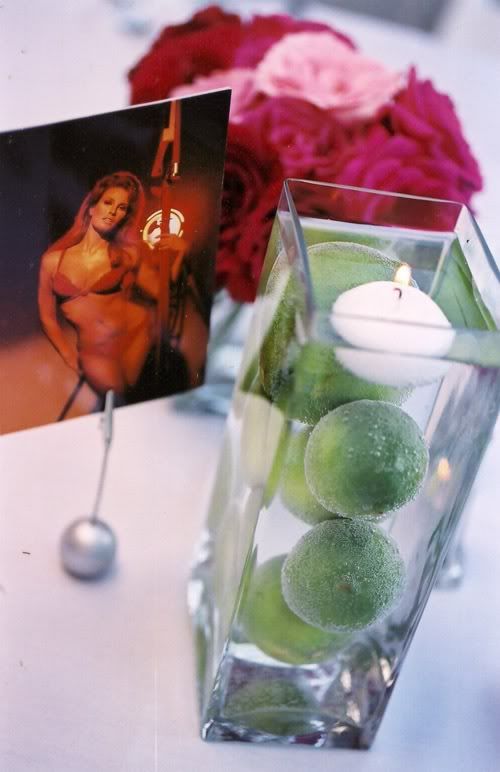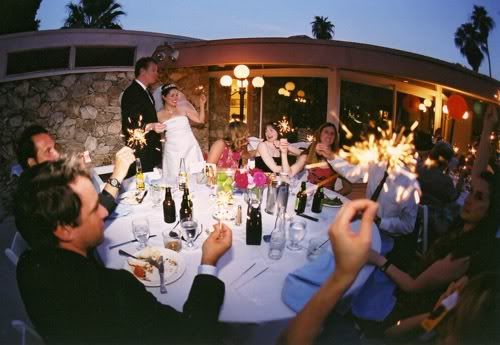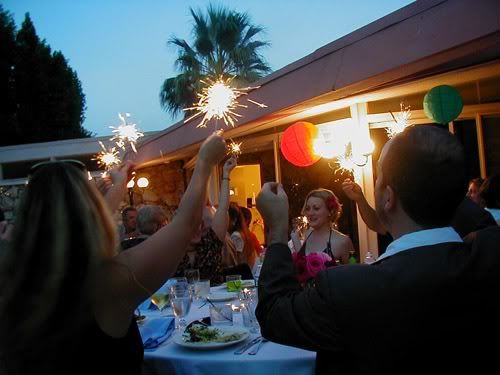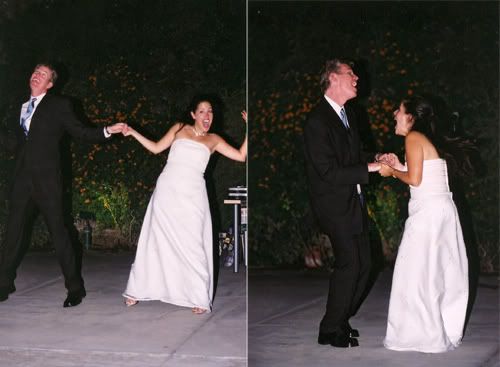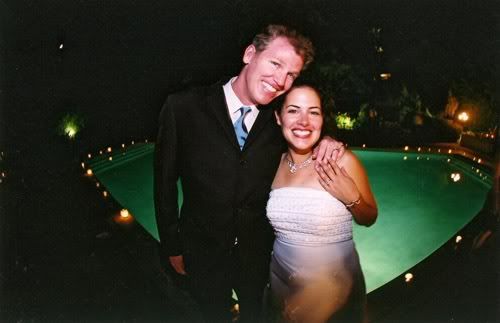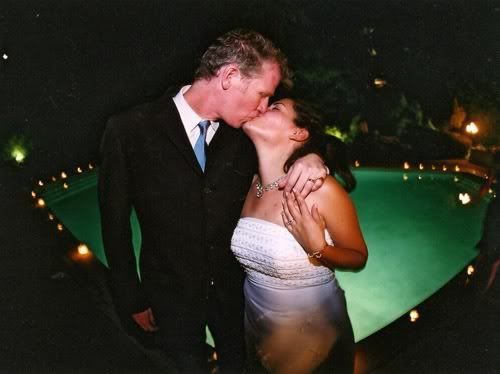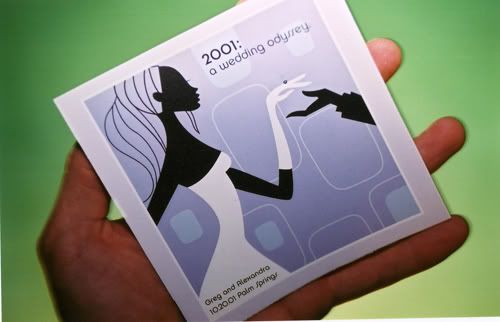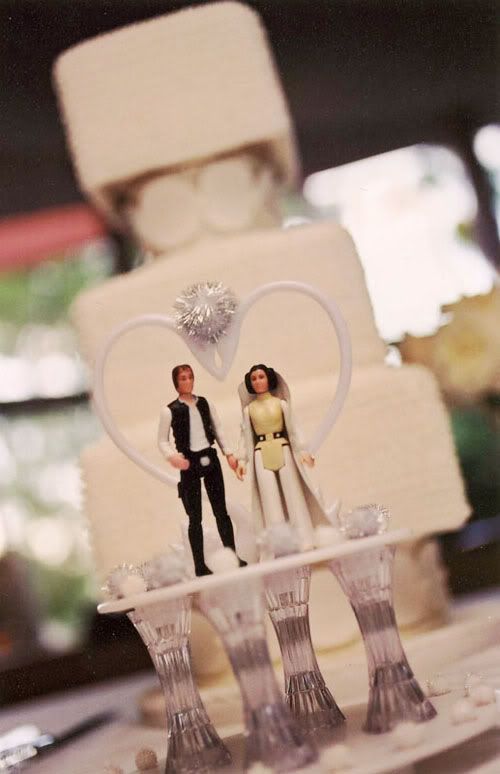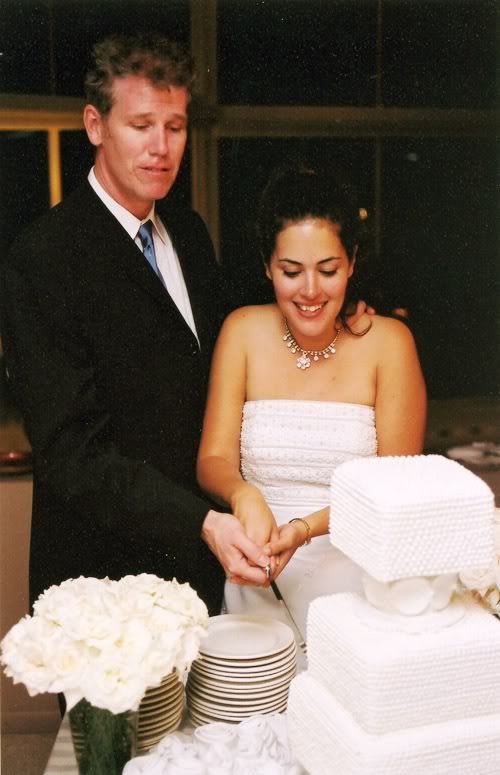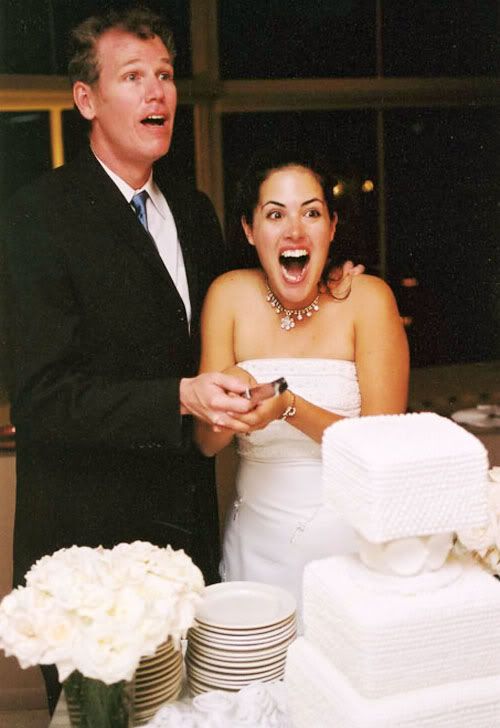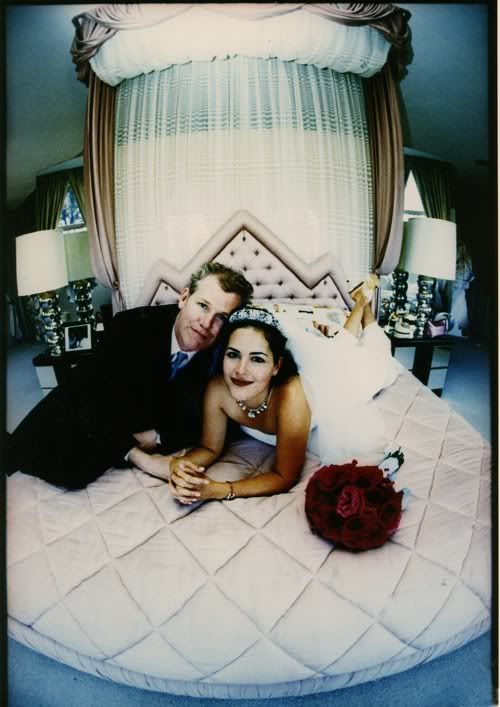 Ten years. Wow. It's such a milestone. Being together so long, Greg and I know each other so well…..we have our little moments where we drive each other crazy, and we have tons of moments where we are just so happy and thankful for our sweet little family. Just last night Greg and I were laughing so hard about something that I was literally crying and my stomach hurt. And that's what it's really all about! HAPPY ANNIVERSARY sweetie. To the coolest, funniest, goofiest, handsomest fella I know! What other fella can act like a goofy spaz with the kiddos and the dog, but still know exactly which shoes would make the perfect Christmas present for me? As Wolfie would say you are the best dadda ever and an amazing partner! I love you. Here's to ten more years! Oh….and don't forget the flowers. I'll pick up the cake. Â  *wink*