Ahhhh dishes. Are prettier dishes more fun to wash than plain ol dishes? Kinda yeah. I am lucky to have a really awesome collection of vintage dishware. I have lots of different pieces but my main "pattern" is the Franciscan Ware Starburst—an awesome explosion of atomic cool. It was designed in 1954 by George James, and has little pops of aqua and pale green-yellow. I just love it!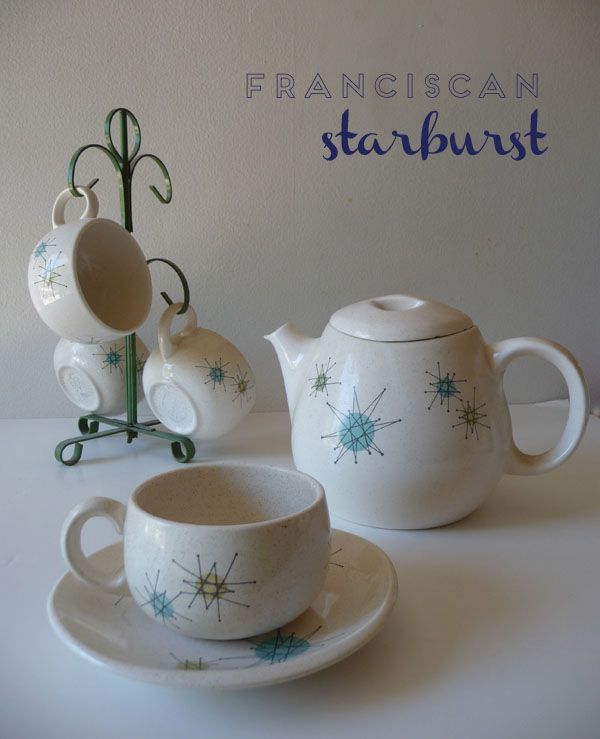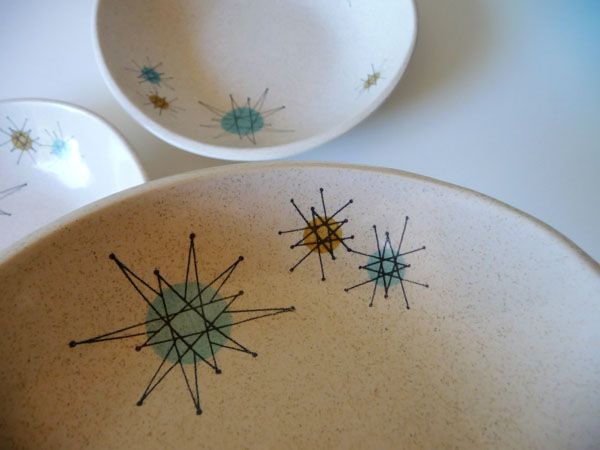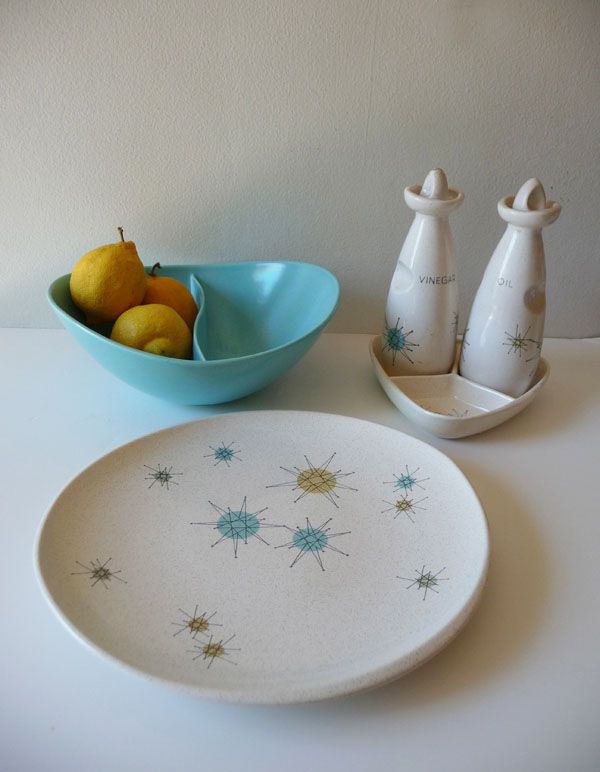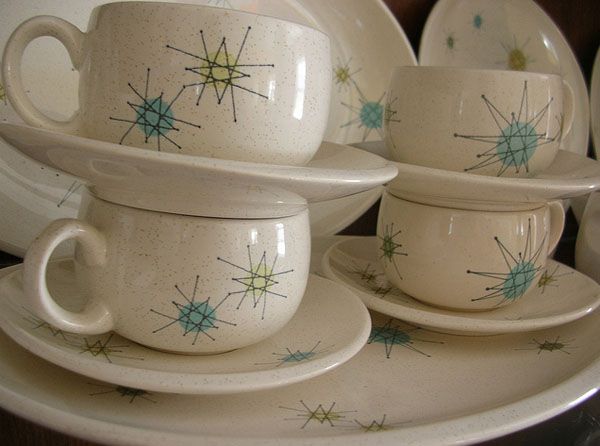 It started with a set of coffee cups and a plate. And before I knew it I had plates and platters and salt and pepper shakers and bowls and candlesticks aaaaand….they just make me so happy.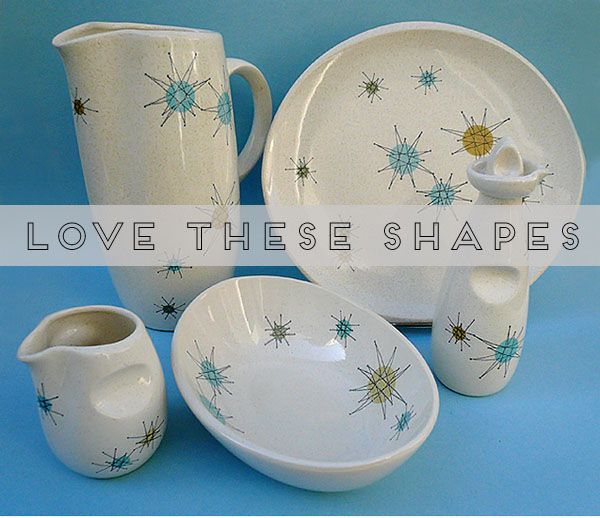 The cool thing about this dishware is the unique space-age design. Nothing is "normal". Even the plates aren't really circular. They're more elliptical. This line of dishes was actually called the "Eclipse" collection and came in two other patterns, Duet (featuring two graphic roses) and Oasis. Oasis is really cool too. I have a whooooole lot of Starburst and couldn't resist a wee handful of Oasis.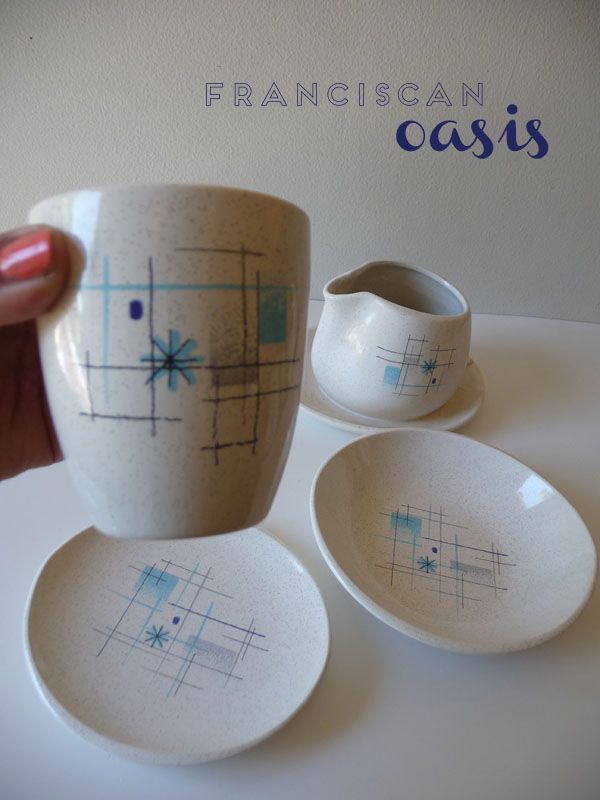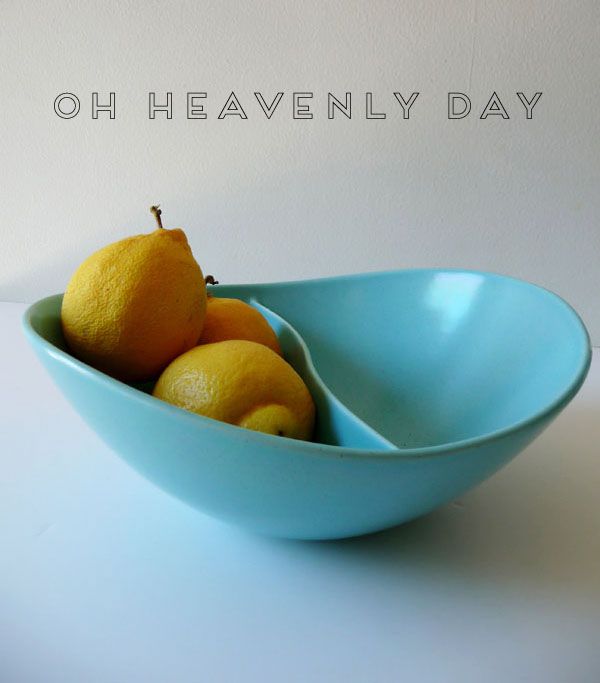 While I love my Starburst, I also like to mix things up a bit and when I found this blue bowl with the sassy curves I knew it was just the thing! I discovered it was from a Starburst-style pattern made by Vernonware called Heavenly Days. The set is really cool. I don't like the dish pattern quite as much as my Starburst but the shapes and handles of everything are really amazing. And that beautiful robin's egg blue? LOVE! It's an awesome compliment to Starburst! I scooped up some smaller blue bowls that are perfect for cereal.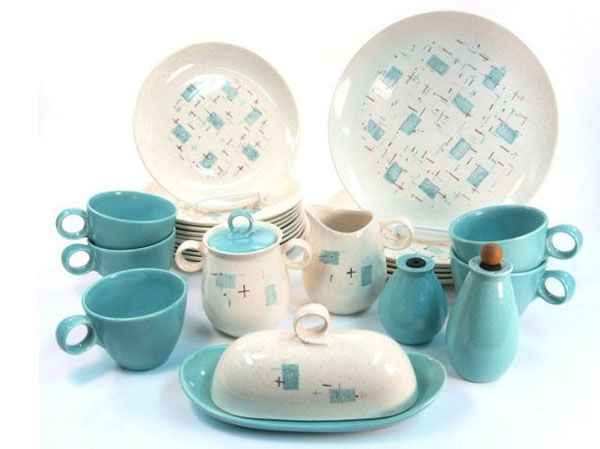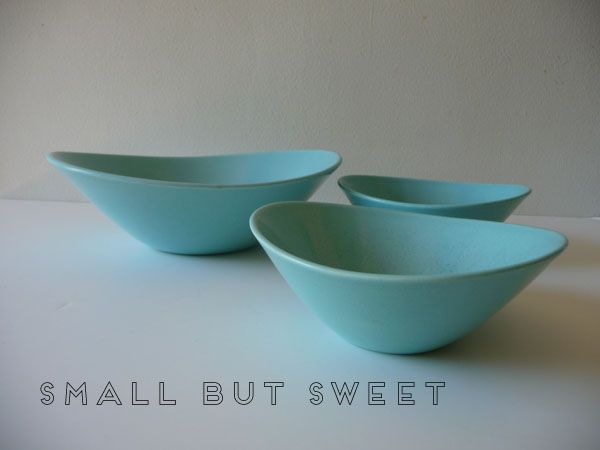 Oh, and if blue's not yer style? No worries. It comes in pink too! Vernonware "Tinkled Pink" is the official name and it's fabulous.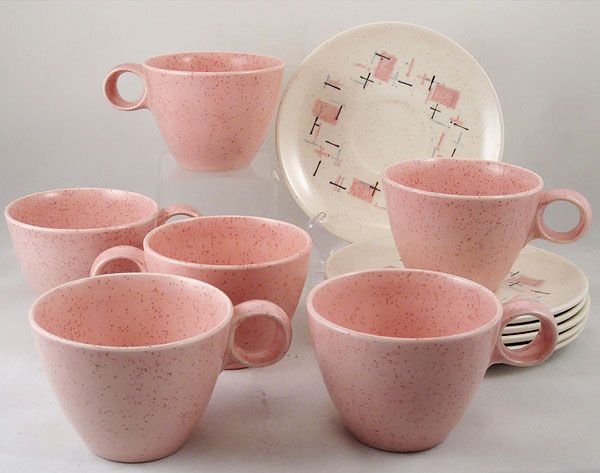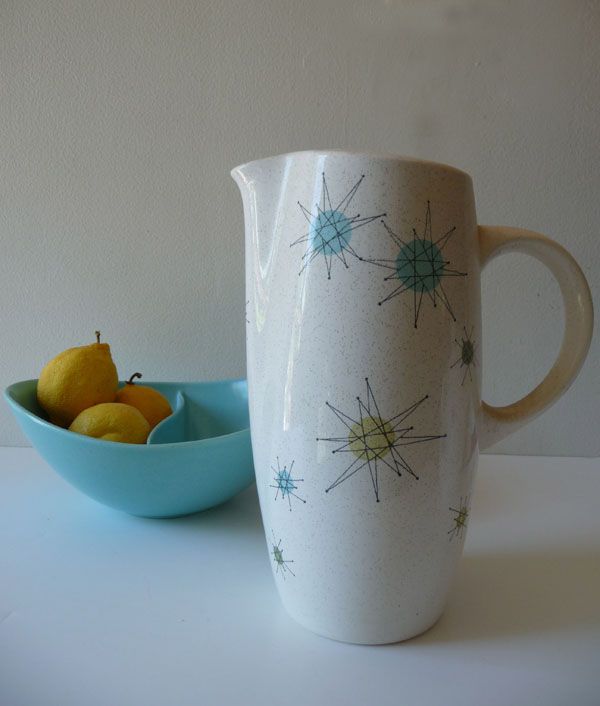 Besides being pretty to look at, these dishes are something we use on an every day basis. While they're totally sturdy, they are over 50 years old and I worry about putting them in the dishwasher. That's where these guys come in!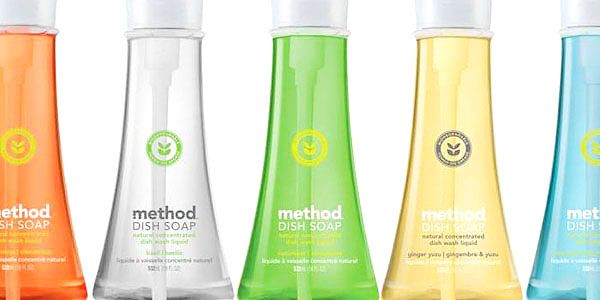 (how'd you like that segue??)
Honestly, Method dishsoap is the bomb.Tough on dirt but easy on the environment. Plus I like knowing I'm not muckin' up my prized dishware with crazy chemicals. We've already told you about what big fans we are of Method's planet-friendly cleaning products, and their dishwashing detergent is no exception! Unlike many detergents/soaps, Method doesn't include any sneaky chemicals like phthalates (huh? yeah. I was scratching my head over that too.  Phthalates are softeners that have been found to disrupt a person's endocrine system functions. Yipes!).
Instead of using potentially harmful chemicals, Method's dish cleaners include derivatives from coconut oil, aloe vera, and purified water. Now that's more like it, eh? It also comes in a super fun pump bottle, so you avoid goopy spout build up. One word to the wise, however: when the bottle is full, you need to hold it in your hand and pump onto your sponge or dishes. I made the mistake of using it like a hand soap, and pumped it as it stood on my sink edge and got a nice healthy squirt of soap all over my chest. Niiiice. Of course Wolfie and Greg thought it was hysterical.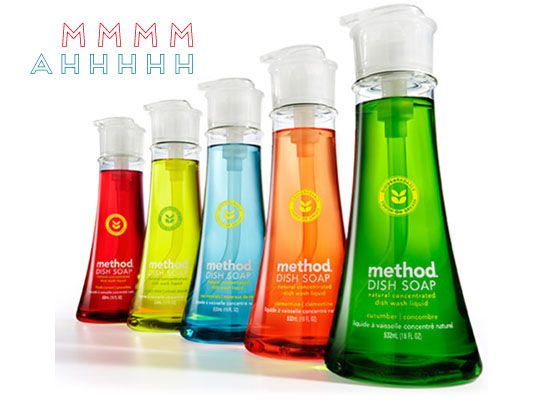 So one of my favorite things about Method products is that in addition to being fabulously green, they are also easy on the eye, and on yer nosey! The dishsoap comes in vibrant shades and totally yum scents like clementine, ginger yuzu, cucumber…and limited edition fragrances like the crisp lemon mint and zingy lime & seasalt. I have this thing about cleaning scents. I don't like things too perfumey or flowery. I feel like I'm using shower gel on my dishes. These scents are fresh and clean and SOOOO good. Seriously. Call me crazy but when you're surrounded by a soothing pretty smell, you DO clean happy. Of course, my cute lil dishes don't hurt either. Heh.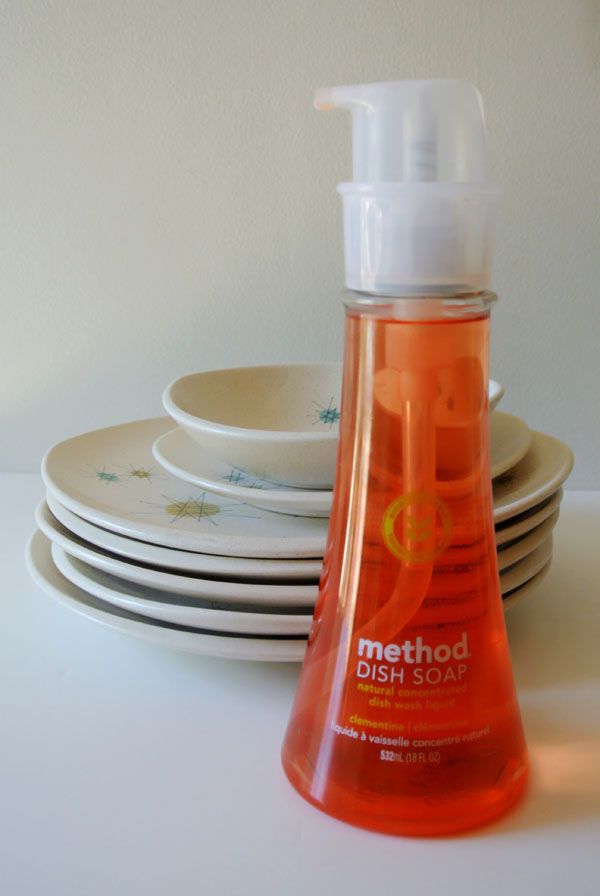 Which brings me to this! The last installment of Method's adorable video mania. GIVE YOUR NOSE A HUG!
KEEP IT CLEAN WITH A YEAR'S SUPPLY OF DISH SOAP.
As usual, our friends at Method want to give you guys something awesome. Like a shot at a year's supply of Method dish soap! That's a lotta clean dishes, my friends. To try and win, take the dishy personality test on Method's Facebook page. You'll find out your signature fragrance, and will be entered in the sweepstakes to win a year's supply of Method dish soap at the same time. Hot dog! Residents in the US and Canada (excluding Quebec, désolé!) are eligible to enter once through the Sweepstakes app on Method's Facebook page. This contest is open until August 6th. So hop to it! Oh, and if you've tried it….what do you think??
This post brought to you by 

but all opinions are always our own. To read more on Method's green practices, ingredients and philosophy, go here!