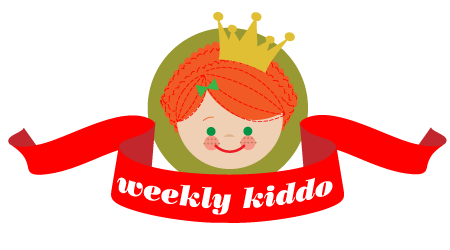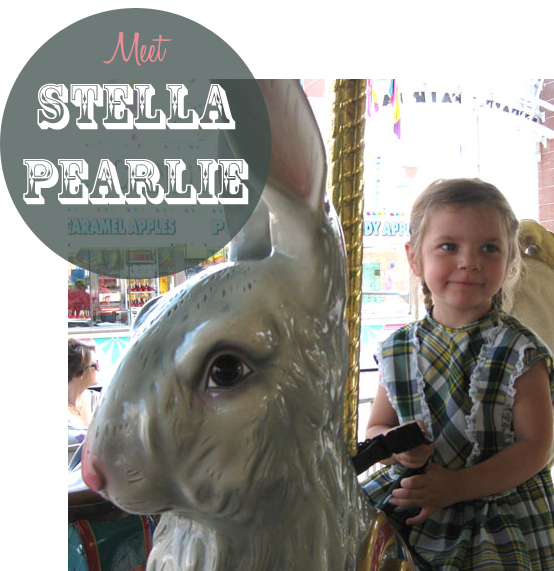 What is it about the name Stella?  Every gal we see named Stella is busting with cuteness and mad style!  And just wait to you see what this little cutie patootie is up to style wise. Like this: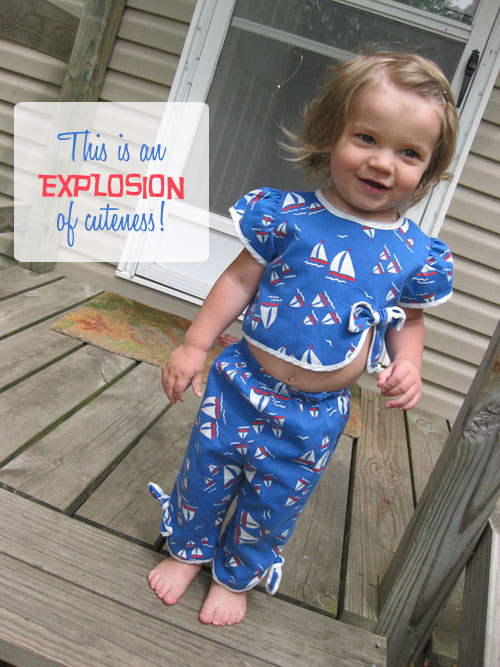 Miss Stella Pearlie is a super fun girl who loves being girlie just as much as hanging tough with her big brother, Ivan, according to her mama Jenny.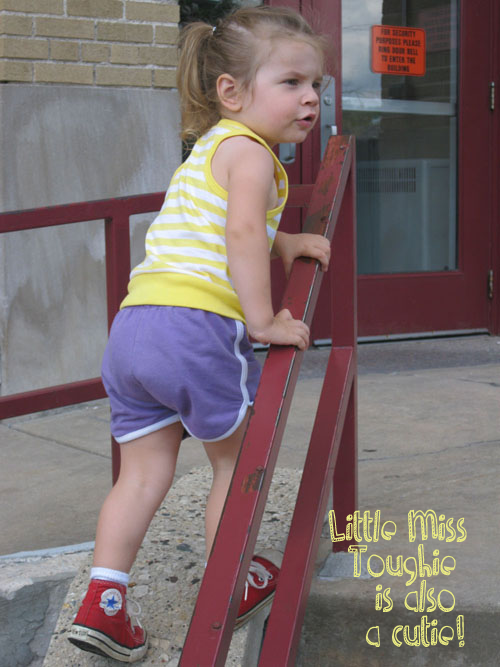 She loves sharks, purses, dolls, clip on earrings, listening to James Brown, playing dress up, picking flowers and playing tag.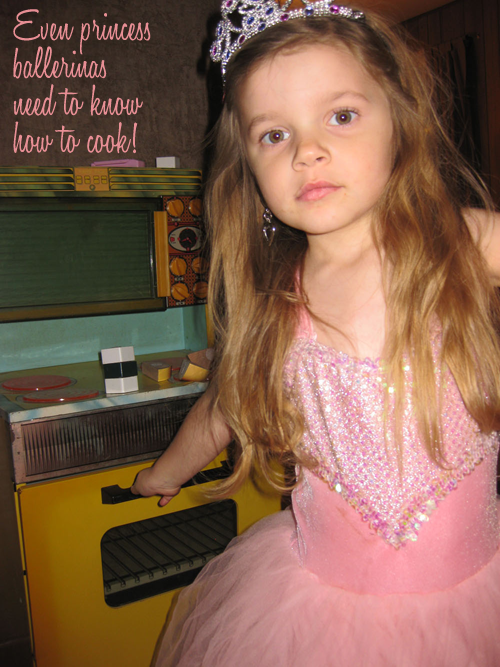 Hee hee! I love this photo. It almost looks like she is being stalked by the papparazzi and opening the door of her Mercedes to escape!
She has a blanket named GooGoo and a fine black kitty named Cordelia Kittybody. She is a little bundle of energy tied up with sass and her family loves her so much.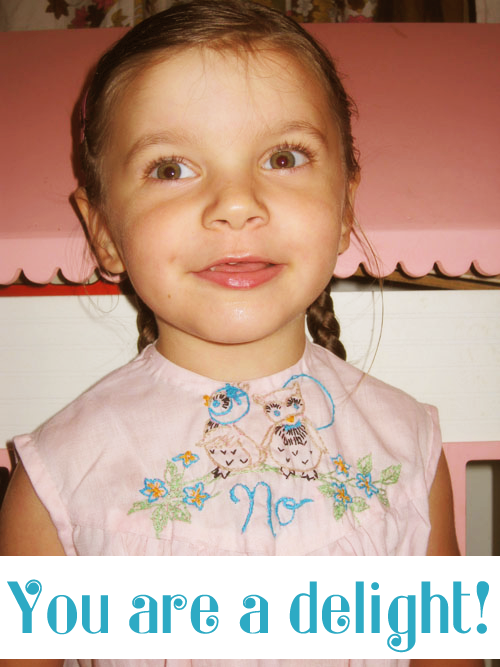 Since Stella Pearlie's mama, Jenny who runs the Etsy Shop, The Fancy Tail, Stella's closet if full of great thrifted clothes!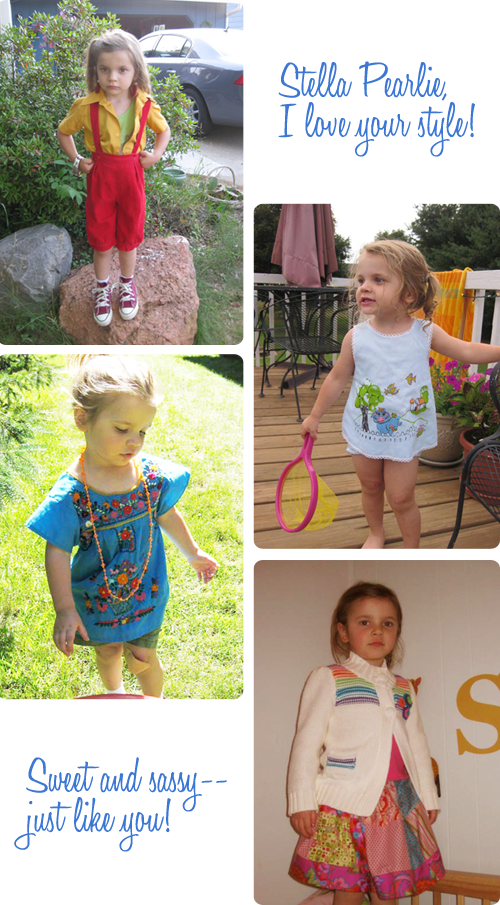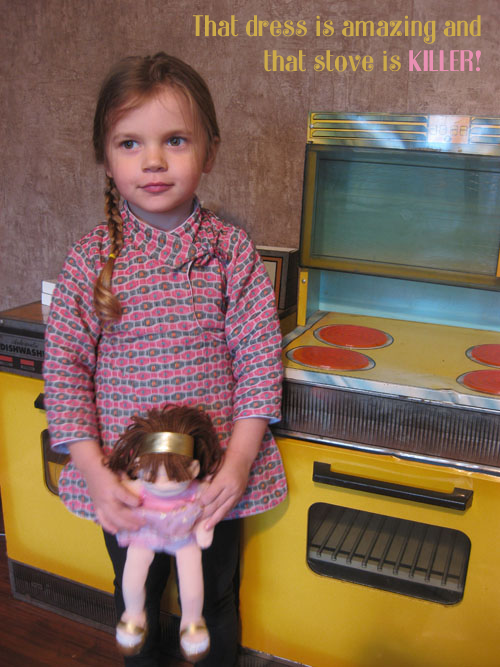 Stella, you are such a fun little girl! It has been lovely having you on the blog. I'm telling you, there is clearly something magical about the name Stella!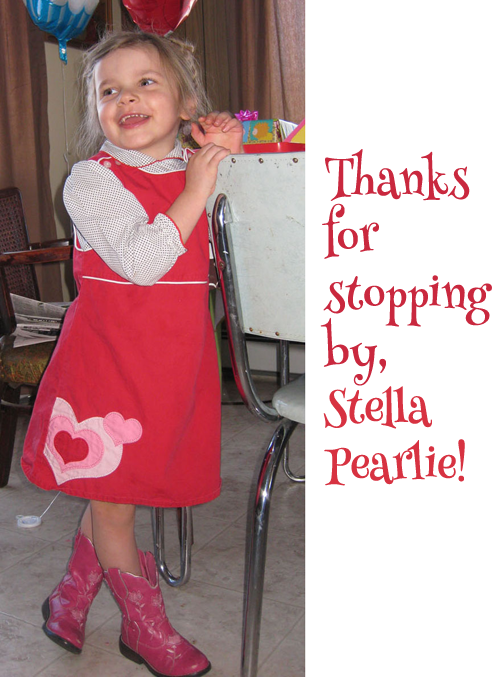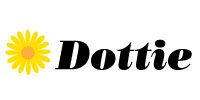 PS: I will feature another Stella next week even! YAY!
PPS:  Do *you* have a stylish kiddo you'd like to show off? Send 'em our way! You can find submission details here. We love all kinds of kiddos…. vintage and thrift loving liddles, modern grooviness tots and simply sweet, down-to-earth kiddos.