Straight on the heels of Dottie's wonderful post about the Color Corp Project in Oakland, California, I thought it would be cool to take a look at a similar project that is already completed. The Favela Painting Project in Brazil is simply stunning. A favela is a Brazilian slum. Most of the buildings are run down and neglected. The Favela Painting Project has made it their mission to create striking artwork in these neighborhoods by collaborating with the local people—and using art as a tool to "inspire, create beauty, combat prejudice and attract attention". Not a bad mission in my book!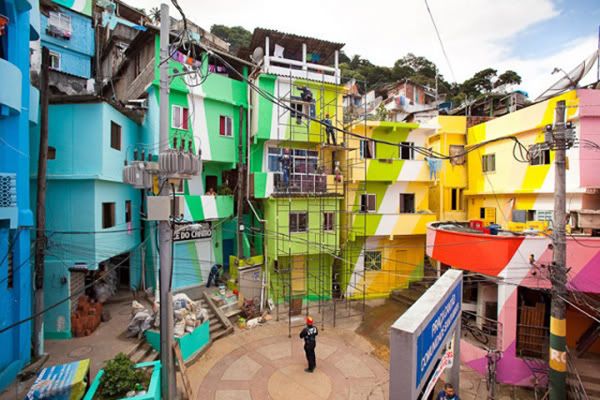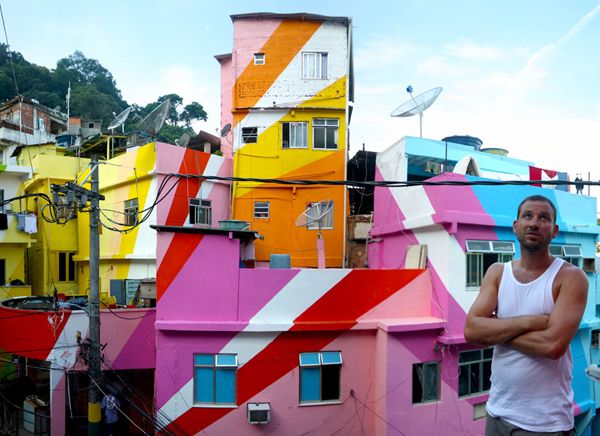 "Sequestered within the city of Rio de Janeiro, two men are giving the poor, compact community of Santa Marta a radiant makeover. Dutch duo Jeroen Koolhaas and Dre Urhahn originally came to the favelas of Brazil in 2005 to film a documentary about hip hop for MTV, but after MTV left, they decided to stay. Soon after, the Dutch duo (known simply as Haas&Hahn) began Favela Painting, an organization dedicated to bringing outrageous works of art to unexpected places."  — Flavorwire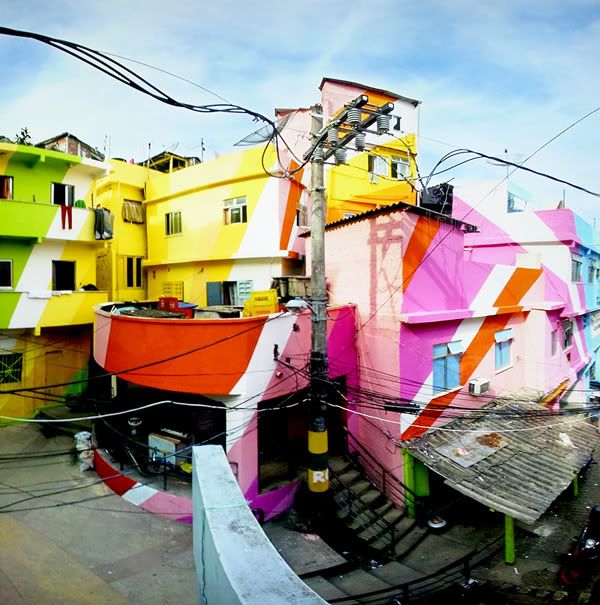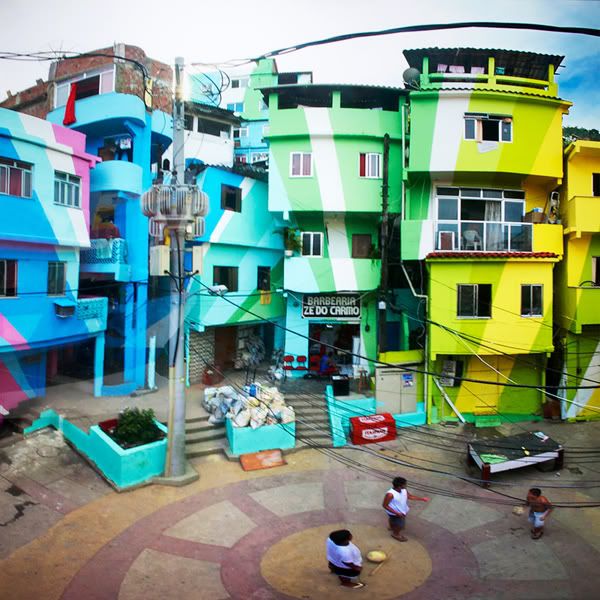 Can you imagine your neighborhood being transformed like this? Pretty glorious!