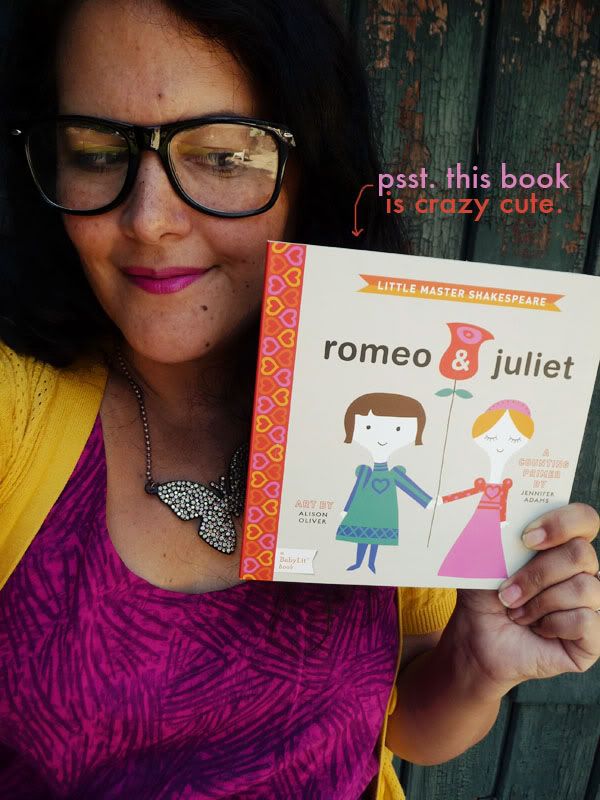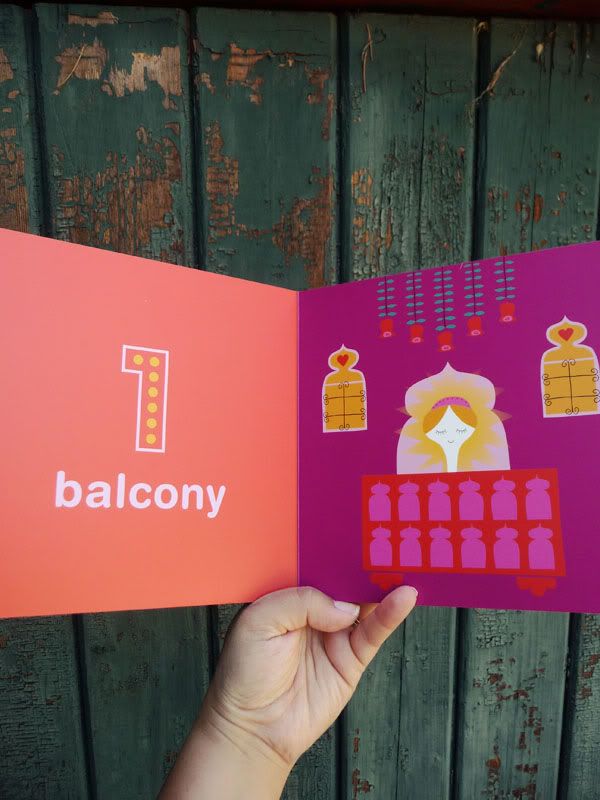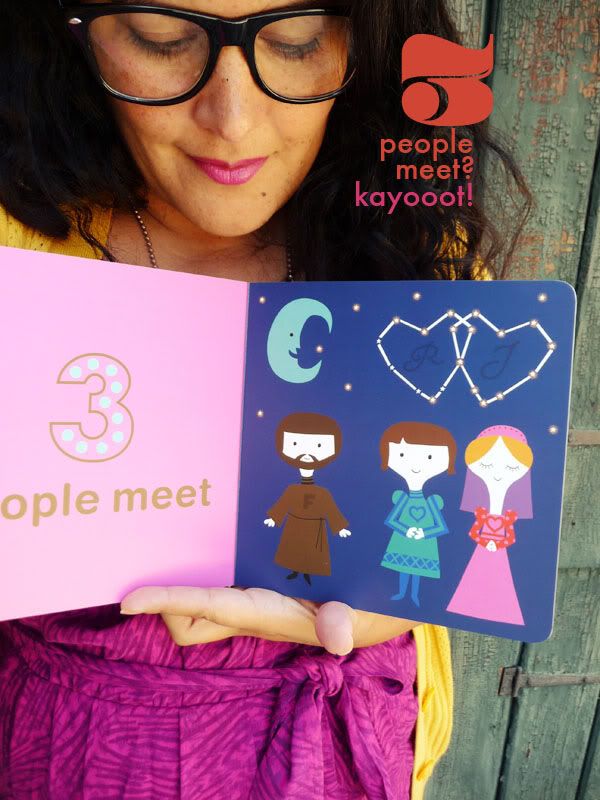 Friar Lawrence? Mercutio? And don't get me started on Tybalt's saucy hat….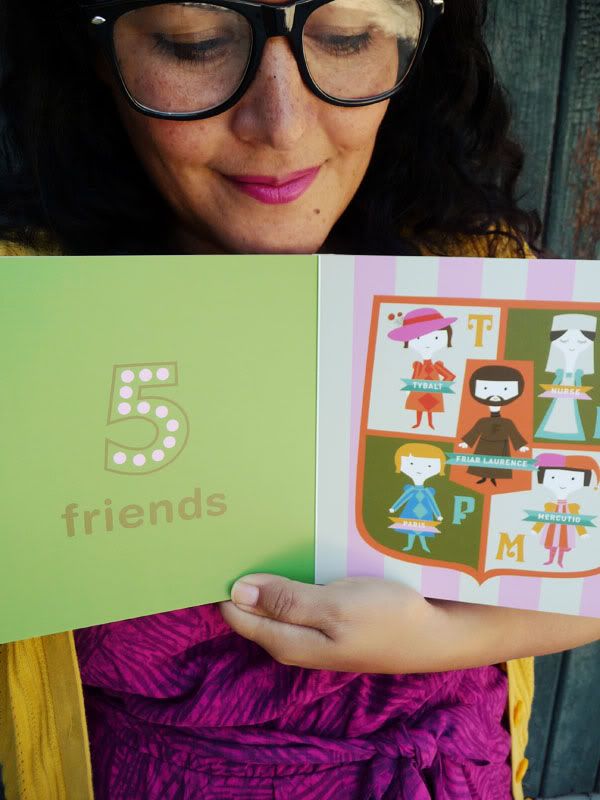 But wait. The literary cuteness isn't done yet. There is a second book in the series. The Pride & Prejudice Board Book
? Oh yes indeed friends.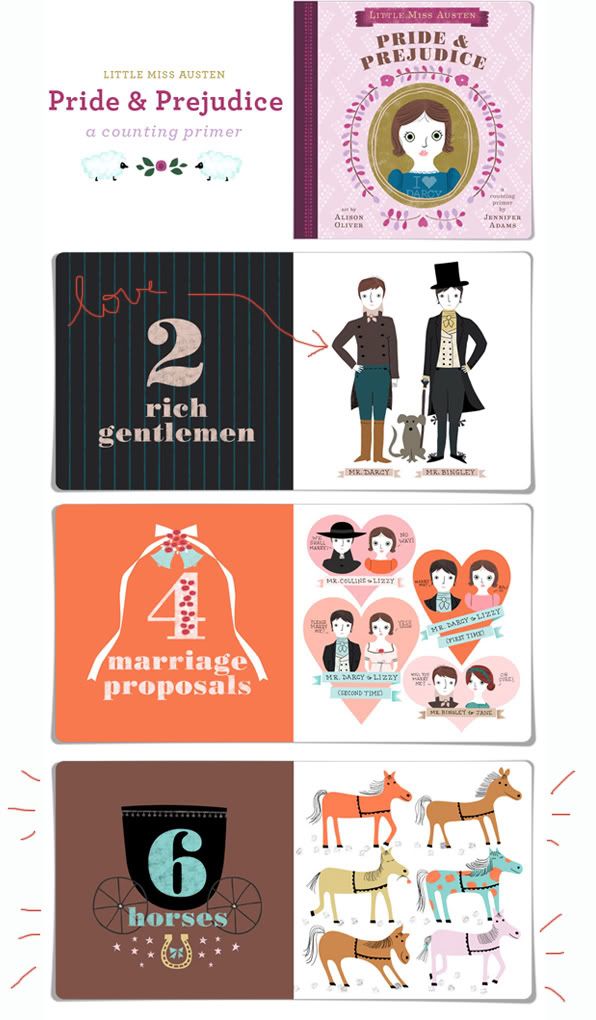 Conceived by author Jennifer Adams and illustrated by super talented artist Alison Oliver, these books are just too fun for words. The artwork is simply gorgeous, and the idea extremely clever. Each board book is lightweight but sturdy enough to stand up to many readings (and the occasional chewing). I think parents will get a kick out of these, but they are still appropriate and practical for kiddos! I can't wait to see what these two talented ladies have up their sleeves….but word on the street is that we have another fun counting primer on the way AND a fun color primer: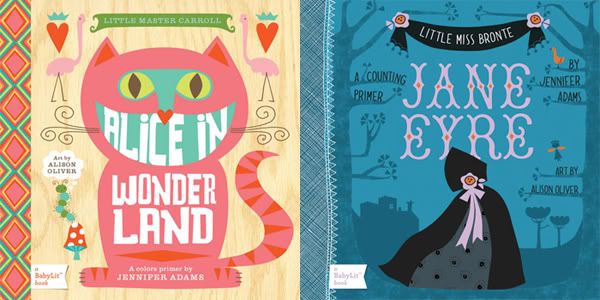 You dying? I know I am….special thanks to the amazing Alison Oliver for sending me a copy of BabyLit Romeo & Juliet Board Book
. It's already in Miss Dottie's hand to share and love with her little Peach!