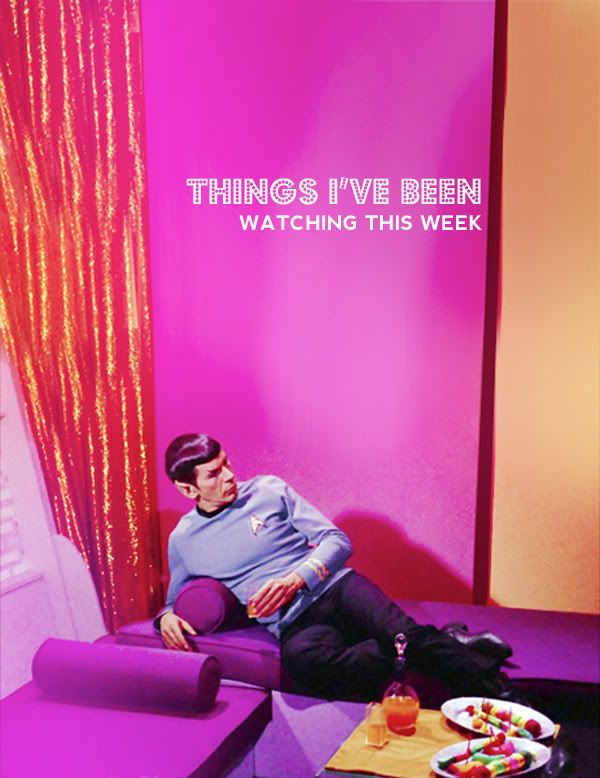 1. KITTY KITTY BANG BANG.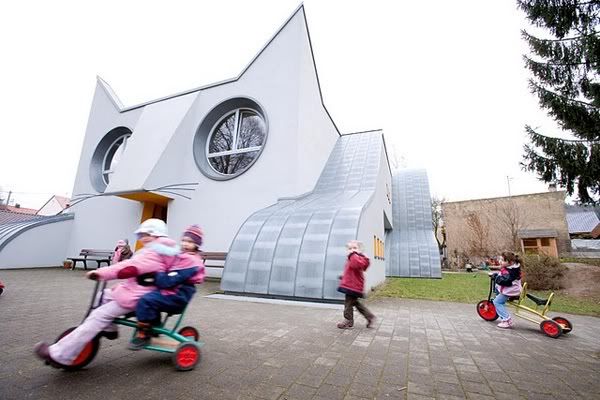 A kitty cat shaped kindergarten? Be still my feline-lovin' heart. The Katzenkindergarten was designed  by Tomi Ungerer and is located in the German town of Baden-Wuerttemberg. The slide as tail? Wow. See more over here.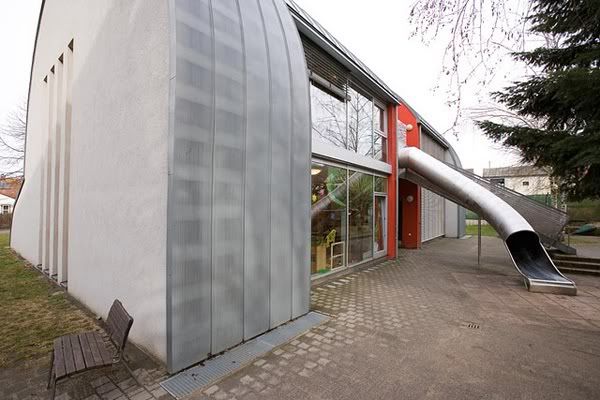 2. PIPED PREZZIES.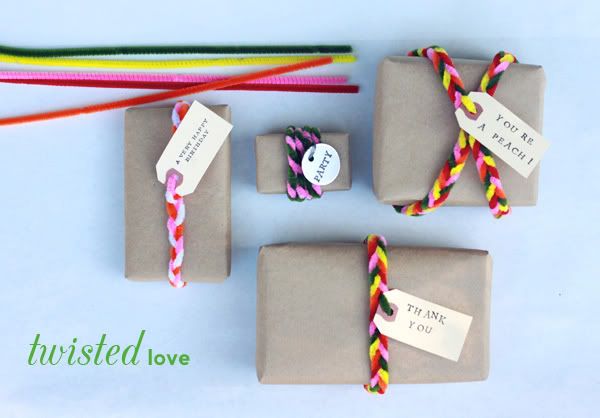 So simple and clever, i love this idea for embellishing presents. See more here.
3. GRASSY GOODNESS.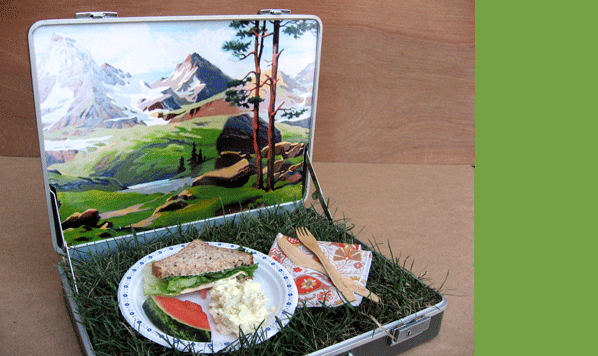 This is from several years ago on Design*Sponge, but I just stumbled upon it again recently. It's so clever! Head over to design*sponge to see the full "How To".
4. SAWING LOGS WAS NEVER SO CUTE.
From Etsy seller rabbitportal. I just love 'em. Buy one over here.
5. Â BOWL ME OVER.
Pam, at Retro Renovation, manages to unearth the coolest things ever. Her latest find that made me pause, was this 60s house in Michigan. Sure the kitchen is cool…..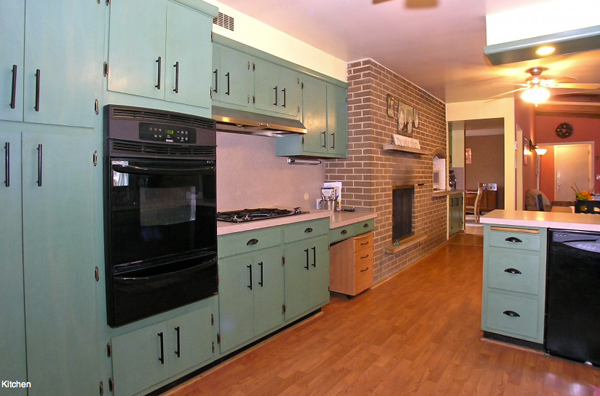 But how about the FULL BOWLING ALLEY IN THE BASEMENT?? Wow.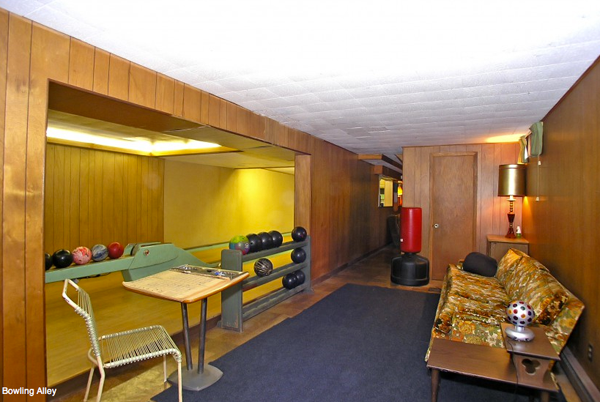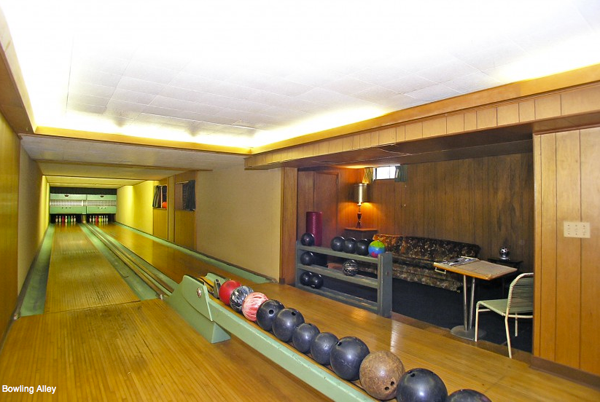 Go to Retro Renovation to see the full tour!
6. GLITTER GRUNGE COOL.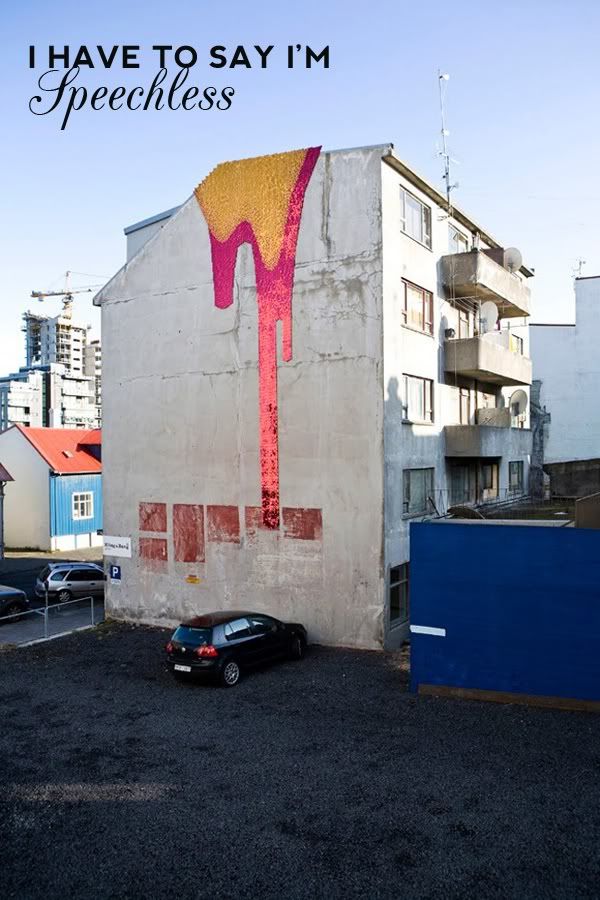 This glitter grafitti installation by Theresa Himmer is soooo insane. I can't even imagine how rad it looks in person. Located in Reykjavik, Iceland. But just click here to see more….and you MUST see more!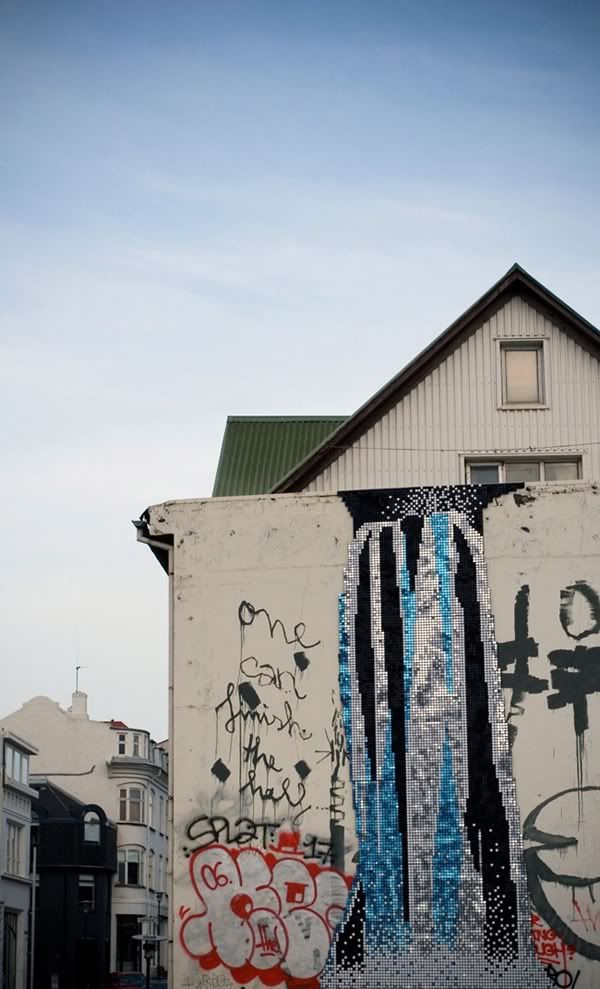 7. TREE TO BE YOU AND ME.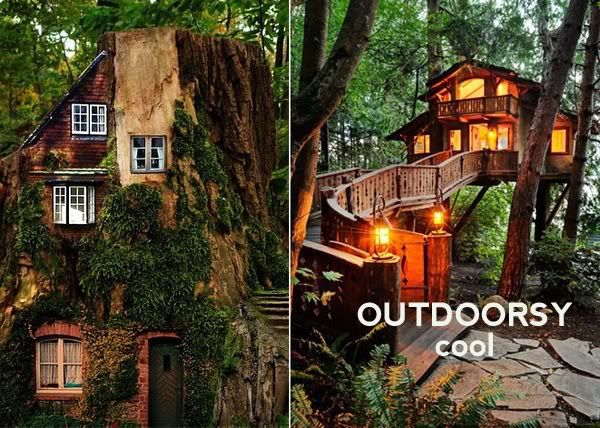 I loooooooooove tree houses. This collection on Pinterest made me so happy. Check it out here.
8. LUKE AT THIS NURSERY.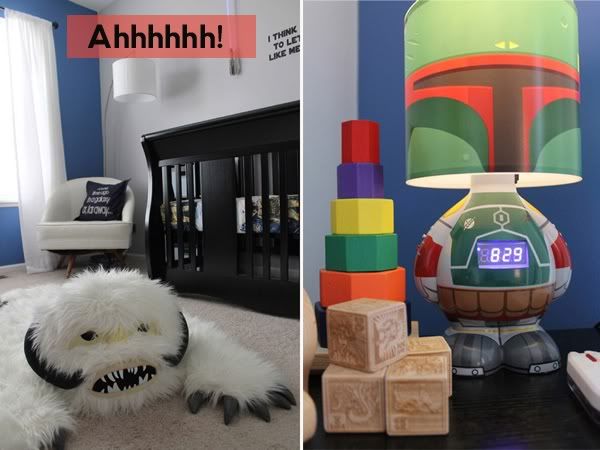 I'm kind of amazed I haven't seen a Star War's themed nursery before….but lawdy was this worth the wait! It's pretty spectacular without being cheesy. Check out the full galaxy tour on ohdeedoh.
9. LITTLE ANTHROPOLOGIE AWESOMENESS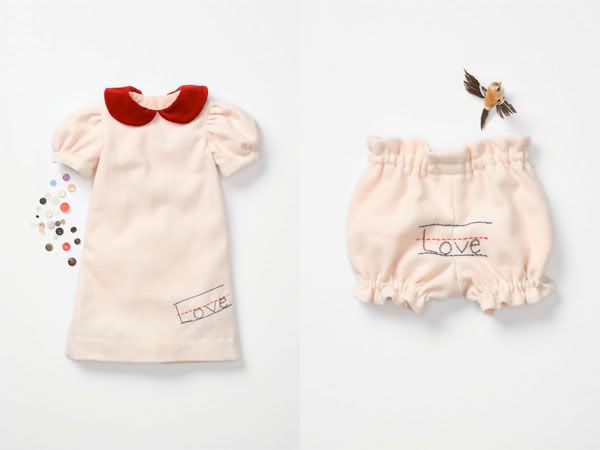 Oh look how lovely these beautiful little girls clothing are? From Handmade Charlotte and available at Anthropologie.
10. THIS STUFF IS THE BALM.
Mmmmmm. Thin Mint lip balm? Sign me up. The Samoa one makes me a little nervous, but hell…I'll try anything once. Well. Mostly. You can get it at places like Claires, Target and Walmart.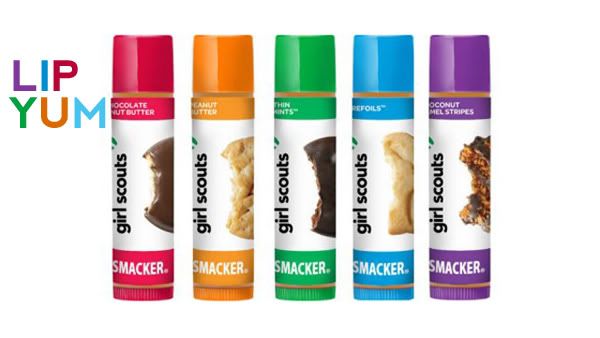 BONUS VIDEO
We are big fans of the Fantastic Mr. Fox film. I read about this interactive puppet show version running in Shreveport, Louisiana and it sounds INCREDIBLE. More than just a puppet show, audience members done headlamps and "crawl" into the fox hole….part theater and part art installation. I sooo wish it would make its way to San Francisco. Read all about the experience here. It sounds every bit as fabulous as Mr. Fox.