Hi hi everyone! Did you have a good weekend. I did–although it did not involve going to Harry Potter, which is KILLING me, but it did involve hanging with the Peach, some early morning sewing, brekkie with friends, lunch with family and just a whole lot of fun all around.  But my weekend wouldn't be complete without a little e-thrifting. And I got some sweet ones to share with you!
So, on with the show!
I am DYING over this perfect flower power booster seat! And in perfection condition, no less. From Etsy seller, Sweet Lucie's.
It is a well known fact that I have a true weakness for gingham.  Which means this little cutie patootie coat is causing me to swoon. From Etsy seller, Young Team 1981.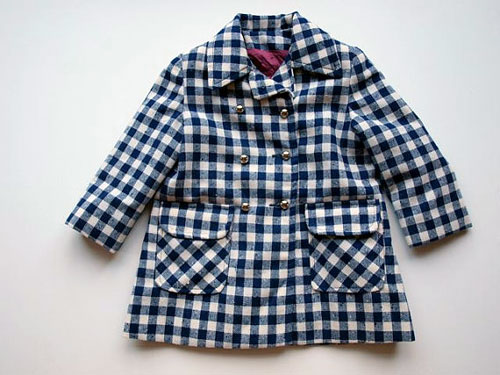 Giddy up! Don't you just love this 70s green stripey friend? From our friend, Ebay seller,  Robot Parade for  Kids!
Where do you find these gems, Ms. Tips? Rooster? Ric rac? It is almost too much for me to handle!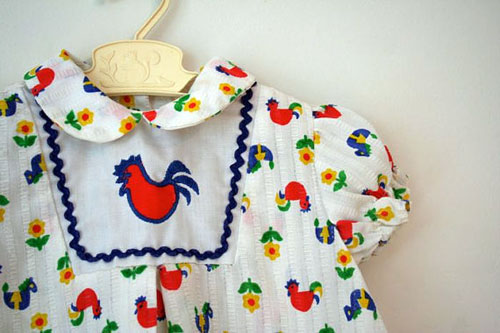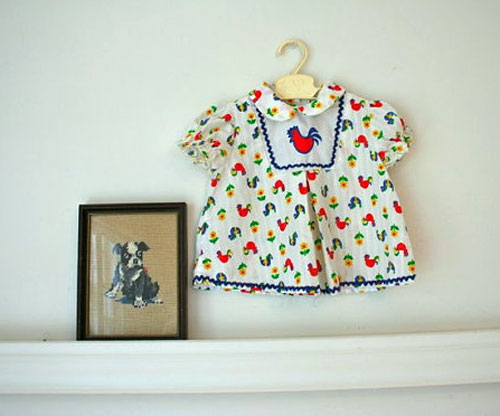 Etsy seller Adalou Vintage has a couple of sweet and incredibly well priced little puzzles that are perfect for popping into back packs for fun on the road or at a restaurant.  Doctor or cowboy? We'll take both!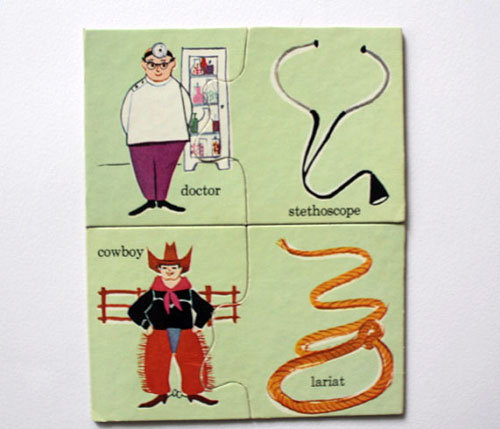 Gah! Check out this darling little green denim set for boys. The V shirt is perfection. Right out of Bobby Draper's wardrobe. AND it's new old stock. Gah!  From Ebay seller La Douchka Vintage.
As you know we are big fans of vintage Disney, so I squealed with delight when I saw this sweet gem of an album from Etsy seller, Sam & Milly Vintage.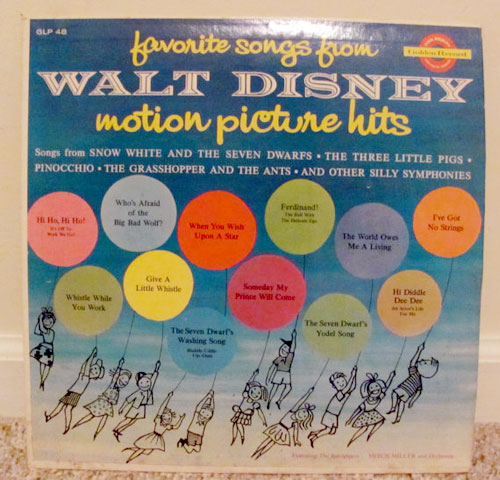 These ruffly overalls would have been perfect for the Peach what with her orange obsession.  From Etsy seller, Sweet Shop Vintage.
Just imagine bringing a bowl of chicken and stars soup to your snuffly bed-bound kiddo on this sweet vintage tray! Sure to coax a smile from anyone! From Etsy seller, B. Inspired Vintage.
Alix hipped me to this new vintage kiddo seller, Little Eero, who has oodles of pretty pieces.  Like this perfect little sky blue beauty that would be a great addition to any girl's wardrobe.
Oh this book is like a boy version of Madeline based in London.  Which makes it awesome.  Oh Zachary Zween, what a life you live! Nice find, Lishyloo!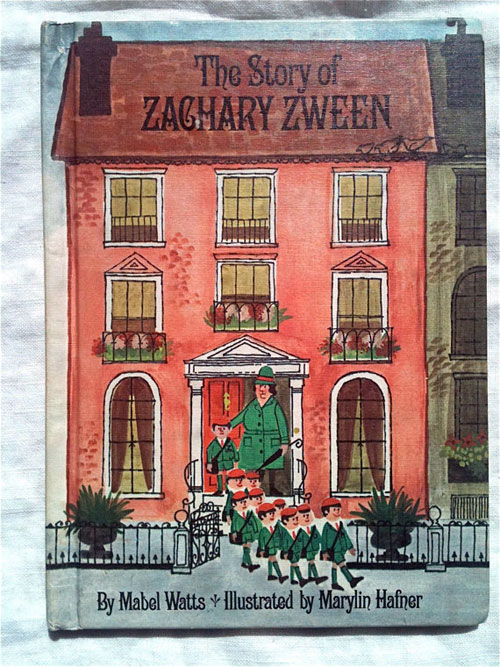 Happy Monday, friends!